Tennis Success Doesn't Equal Pickleball Greatness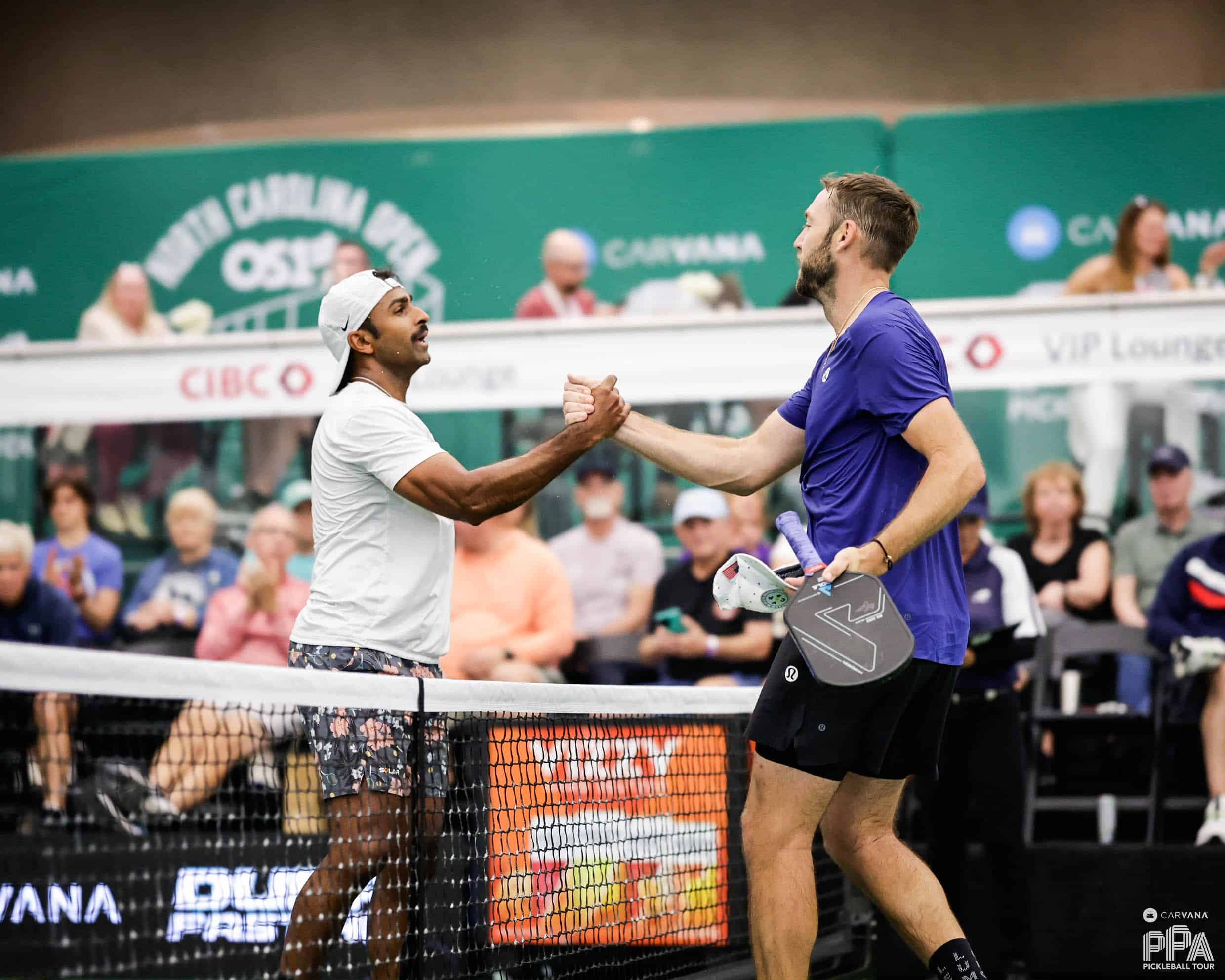 Noah Rubin decided to give up tennis in October of 2022.
The former Wimbledon Juniors single champ and a former USTA Junior singles and doubles champion made the announcement, got plenty of press for it, and said he was switching over to pickleball.
Sam Querrey, who had huge success on the pro tennis circuit, winning 10 ATP titles and reaching as high as No. 11 in the world in singles, threw himself into the pickleball world, playing in a PPA exhibition event in December, then got drafted onto a Major League Pickleball team.
And then there's Jack Sock, another high-profile tennis player, who won four times on the ATP Tour, and made it to the semifinals last month at the ATP Masters in Indian Wells, Calif. Sock was once ranked as high as No. 8 in the world.
Sock won't be the first ex-tennis superstar to make a run at pickleball.
But he could be the first to have real success. In his first tournament, earlier this year, Sock made it to the quarterfinals in the singles draw, lost in the first round of men's doubles, but won the mixed doubles bracket alongside Anna Leigh Waters.
Pickleball is filled with men and women who played high-level tennis. Most of the the top players on the PPA tour have extensive tennis backgrounds, but why are top tennis players like Querrey and Sock, even Rubin, for that matter, not seeing success on the pickleball court?
"While it may look like tennis, it isn't," said Dave Fleming, the lead broadcaster for the PPA Tour. "That's the difference. With a tennis foundation, you can get very good, but can you get great? That's the question."
It hasn't happened yet, and in fact, it looks like it won't for Rubin, who spent less than a year trying pickleball before making an announcement in April of this year that he was going back to tennis. It would be accurate to say Rubin had zero success on the pickleball court.
Meanwhile, Querrey took pickleball so "seriously" that he trained for what he said was about five or six sets worth of singles before entering his first pro tournament. Not surprisingly, it didn't go well for him. He lost in the first round. He has however been attractive enough to sponsors that Franklin pickleball has recorded a commercial with him.
"I don't think guys like John Isner, Rubin and Querrey took the sport seriously," said Zane Navratil, who played college tennis and has become a top player on the PPA Tour. "But why would they? Isner and Querrey have been ranked in the top 10 in tennis. They've proven themselves and made millions of dollars in prize money. Pickleball is just for fun. Someone like Noah Rubin, however, I don't think, took it seriously enough."
Christian Alshon, a PPA Tour player who has played against Querrey in a pro doubles match, agreed.
"Yes, of course, I think tennis players like Querrey and Isner are not taking pickleball serious enough when you compare them to players like Federico Staksrud, James Ignatowich, or myself, who spend most their day on and off the court training to be the best pickleball player they can be," Alshon said." 
There's also the matter of tennis players with big serves not translating to pickleball, considering that part of the game can't be duplicated, and neither can the short, dinking game. Sure, there is a strong volleying concept in tennis, but extended dinking in pickleball doubles is not something you'll see in tennis and it's what takes the most time to understand, takes the most time to get good at and requires the most practice.
"Elite tennis players have spent years, more likely decades, wiring their brains to hit tennis strokes," said Alshon, who also played college tennis. "Pickleball strokes are different. Tennis players, like myself, need months to undo their tennis wiring and reprogram it towards pickleball strokes, like the dink, there's nothing like it in tennis."
But the main thing that keeps a lot of high-level tennis players from excelling at pickleball is the realization that talent on the tennis court doesn't immediately mean success on the pickleball court.
"I thought it would be faster for me, too," said Dekel Bar, who played professional tennis. "There is definitely a learning curve and there is a longer transition time than some tennis players think. Especially in doubles with new skills to learn. It's very important having good players to practice with and being committed. Otherwise, it's very difficult even if you have a high skill level."
Everyone on the PPA Tour can play at an extremely high level. All of the players have talent and what they also have is the understanding that pickleball takes time and effort. Some of these top pro tennis players may not feel the same way.
"Tennis players might not understand that the soft game and thinking actually takes a decent chunk of time to understand," Navratil said. "You can come in and have a pretty decent single success, and I'm actually quite surprised that Noah didn't have better success in singles, but with doubles, it takes a decent amount longer than most players realize."