MLP Draft Goes Big in Vegas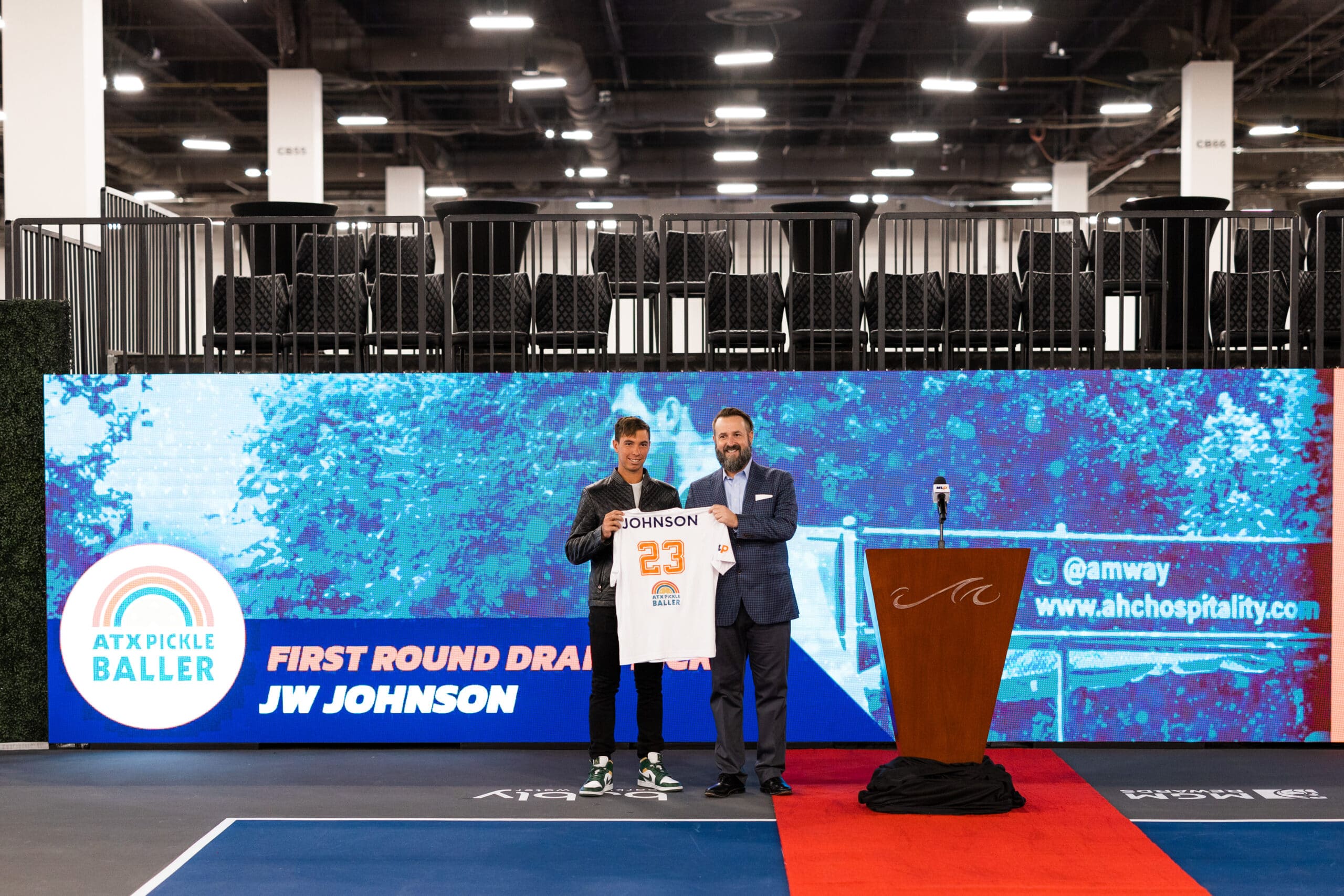 The carpet was red, the attire was dresses and dinner jackets, and the experience on Thursday night was so very Las Vegas.
That's where we are with pickleball these days – a sport exploding and growing and seemingly becoming an unstoppable force, so it only makes sense that the PPA's top players and Major League Pickleball came together inside a Vegas resort and casino and celebrated together in a unique evening of appetizers, drinks, and dinks.
Major League Pickleball's 12 teams unveiled their roster of 48 of the world's best pickleball players, with all twelve of the Draft's first round picks taking to the red carpet when their name was called inside the Mandalay Bay casino.
"Today makes history," said PPA Tour founder and CEO Connor Pardoe. "It's people putting their best foot forward. There's team owners, top players, celebrities. Everyone. It's a celebration. Pickleball is coming together"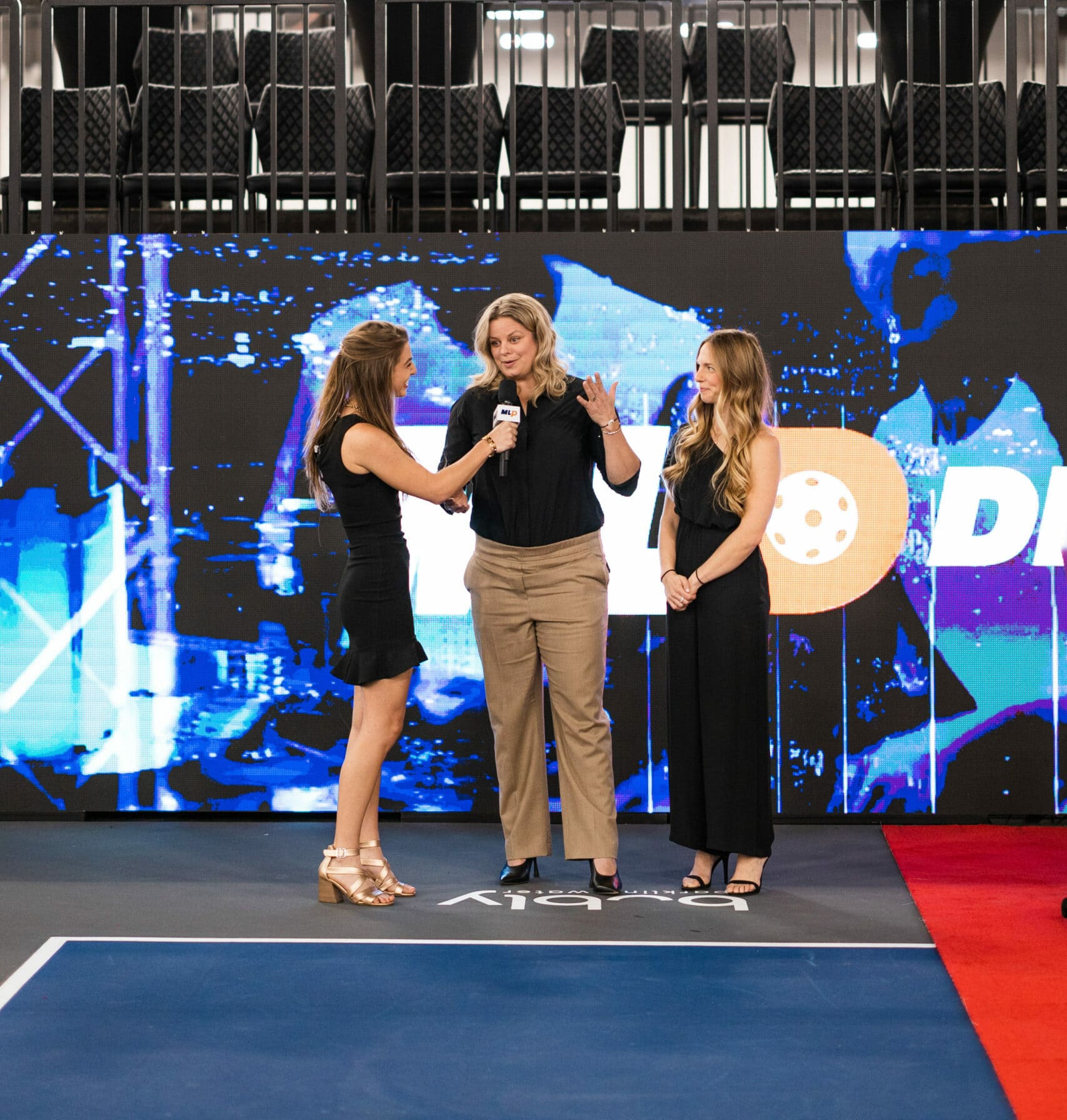 It truly was a party. While MLP was busy announcing its Draft for a six-event season and proudly broadcasting on The Tennis Channel Thursday, the PPA was getting ready for their end-of-the-year team tournament that would also be played inside the Mandalay Bay and feature ABC coverage for the first time ever.
Friday, Saturday, and Sunday the PPA hosted its own unique team event, the bubly Team Championships presented by MGM Rewards. But Thursday was about the party and the promise of a pickleball future starting in 2023 with a six-event season.
"Events like this bring celebrities and owners and great players together," said Steve Kuhn, owner of Major League Pickleball which is teaming up alongside the PPA Tour for the foreseeable future. "I can't wait for our first event. It's going to be like a birthday and a New Year's Eve party all at once. It's going to be amazing."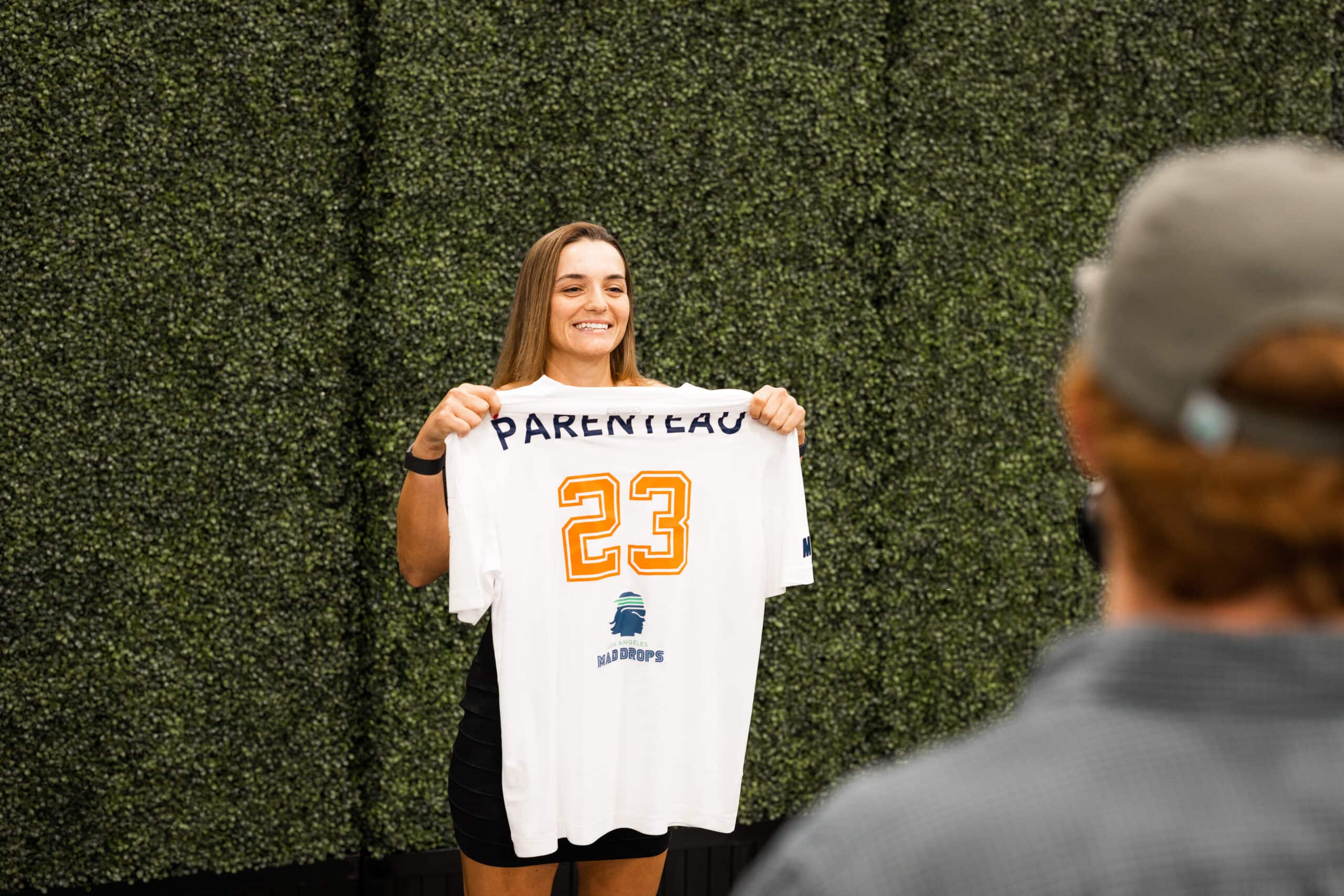 MLP team owners, like Kim Clijsters were on-hand celebrating with team members Thursday night. Drew Brees and others were piped in via the Tennis Channel to help celebrate their new team members. And the crowd was lively and vibrant, cheering on each selection while mingling and enjoying drinks and food.
"It's exploding," said Ben Johns, the world's No. 1 men's player, who was taken second overall in the Draft by the Seattle Pioneers. "It's extremely cool that so many different types of people are involved. It improves the vibe and the amount of people here tonight proves that. Nothing is slowing down pickleball. It's growing faster and faster and nothing seems to be stopping it."
World's No. 1 player Anna Leigh Waters was the first-overall pick by the New Jersey 5s. Johns went second, JW Johnson went third to the ATX Pickleballers, Anna Bright went fourth to the NY Hustlers and Catherine Parenteau was the fifth pick overall, selected by the Los Angeles Mad Drops.
"I want all the players to have a healthy season," said Clijsters, who owns the Las Vegas Night Owls. "But I want ours to kick ass."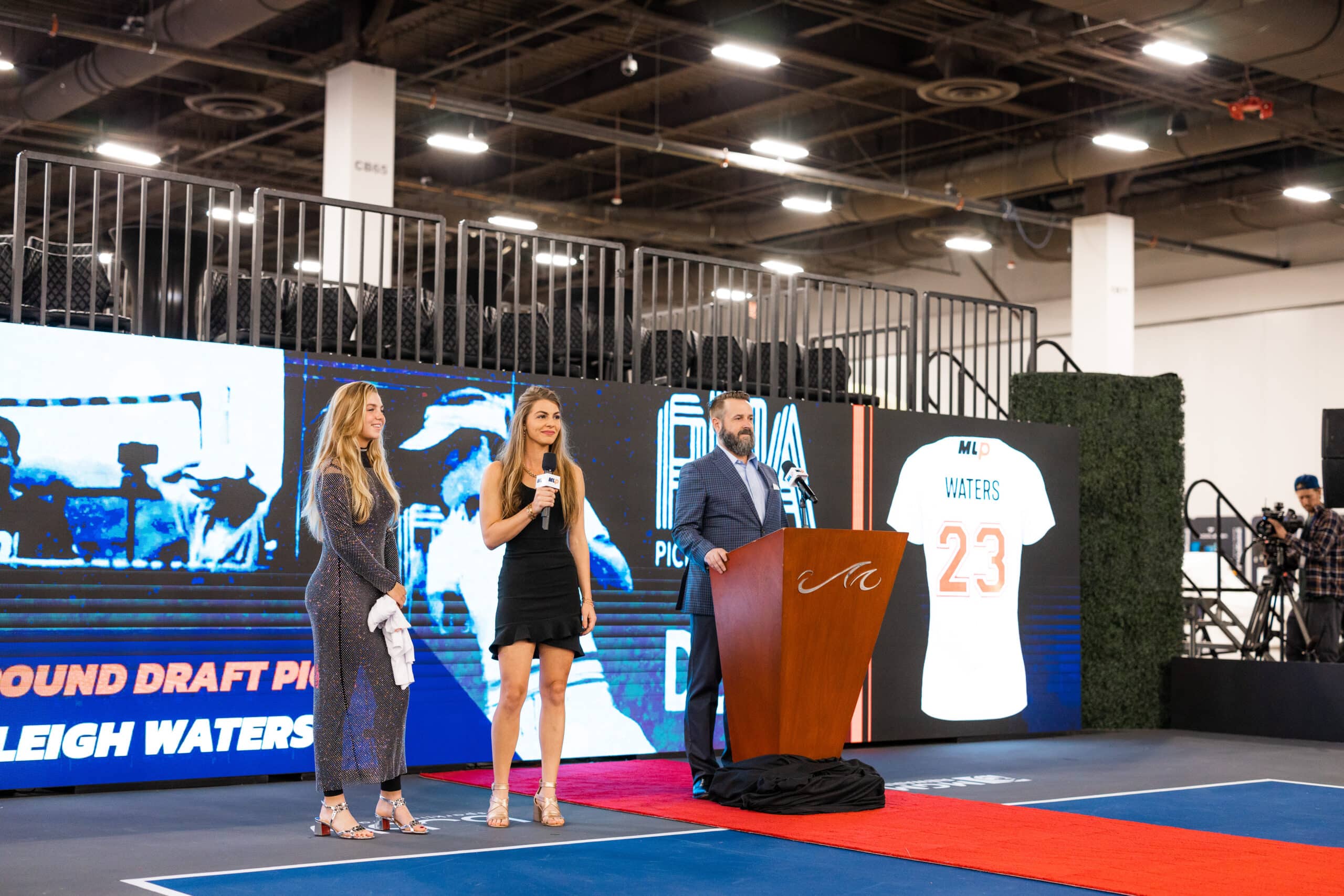 Here's a look at all 12 teams in the Premier division of MLP:
The New Jersey 5s
Anna Leigh Waters, Lea Jansen, James Ignatowich, Hayden Patriquin
Seattle Pioneers
Ben Johns, Etta Wright, Tyler Loong, Meghan Sheehan-Dizon
ATX Pickleballers
JW Johnson, Jackie Kawamoto, Gabriel Tardio, Jade Kawamoto
NY Hustlers
Anna Bright, Rafael Hewett, Tyson McGuffin, Lacy Schneemann
Los Angeles Mad Drops
Catherine Parenteau, Julian Arnold, Irina Tereschenko, Thomas Wilson
SoCal Hard Eights
Riley Newman, Lindsey Newman, AJ Koller, Mary Brascia
Cabo Vamos
Jay Devilliers, Allyce Jones, Simone Jardim, Eric Lange
Florida Smash
Jessie Irvine, Jorja Johnson, Travis Rettenmaier, Collin Johns
Las Vegas Night Owls
Vivienne David, Lauren Stratman, Dekel Bar, Kyle Yates
California BLQK Bears
Andrea Koop, Federico Staksrud, Dylan Frazier, Maggie Brascia
Milwaukee Mashers
Callie Smith, Andrei Daescu, Lucy Kovalova, DJ Young
Frisco Clean Cause
Zane Navratil, Lina Padegimaite, Matt Wright, Yana Grechkina