Stats Desk: Preview to Cincinnati Open Finals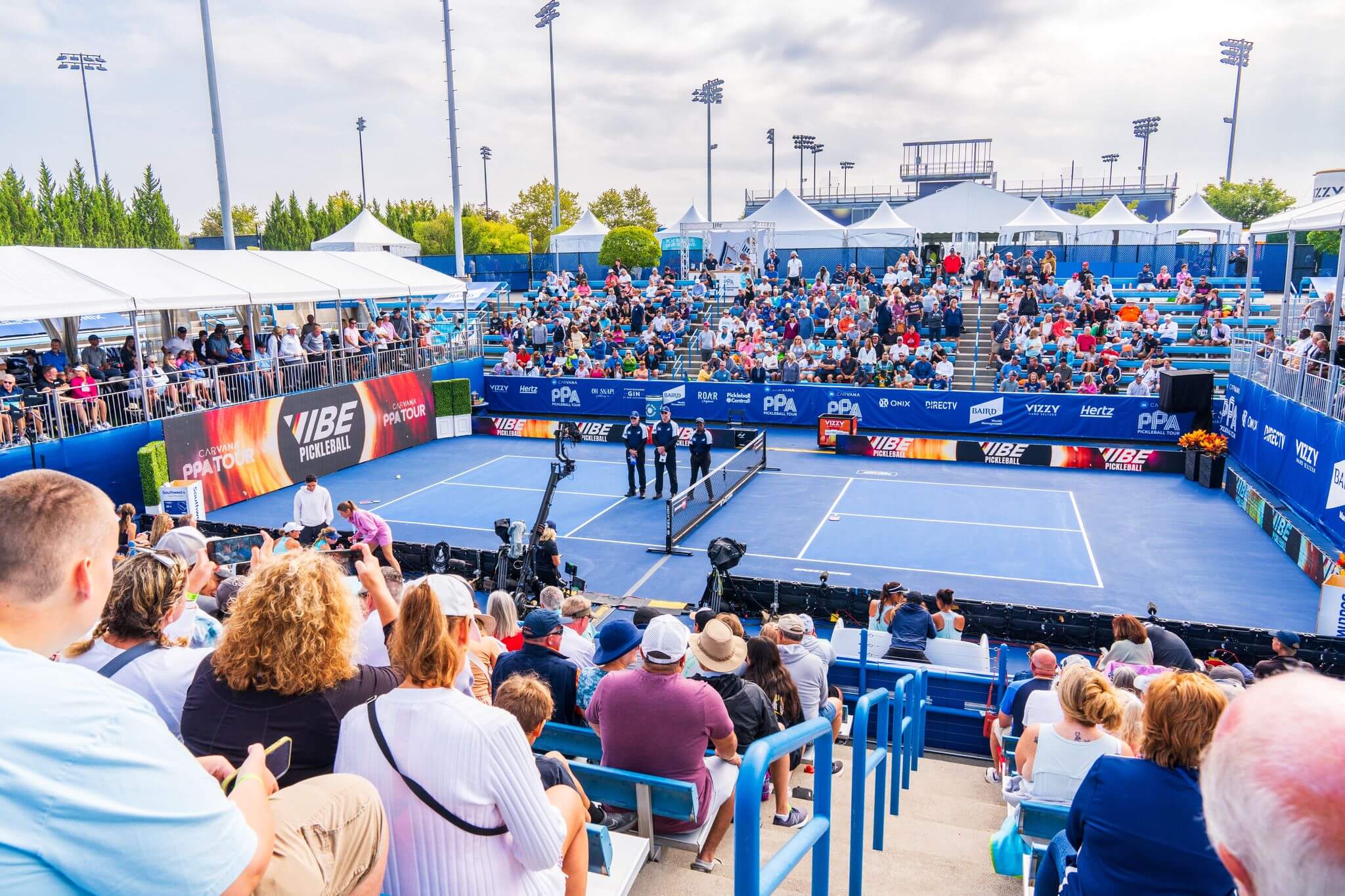 BEN JOHNS enters Sunday with 99 career titles, 18 Triple Crowns, and eight "Double-Triples" with Anna Leigh Waters.
ANNA LEIGH WATERS enters Sunday with 77 career titles, 17 Triple Crowns, and eight "Double Triples" with Ben Johns.
CATHERINE PARENTEAU needs one win to join Johns (99), Waters (77), and Simone Jardim (32) as the only players with 30 or more PPA titles.
=== MEN'S SINGLES ===
#1 BEN JOHNS is in his ninth final this year. He won all of the previous eight times, including four against Federico Staksrud, most recently in Seattle in July. In Johns's four wins reaching this final, he was pushed only once, in a 12-10 win over Julian Arnold.
#2 FEDERICO STAKSRUD lost only one game in four matches to get here (Jaume Martinez-Vich in the quarterfinals.) Staksrud has beaten Ben Johns before, in the semis in Arizona in February. 2023 has been his coming out party, earning two golds, five silvers, and two bronzes in singles.
Bronze: (4) Tyson McGuffin def. (3) Connor Garnett.
=== WOMEN'S SINGLES ===
With seeds 5, 6, 7, 9 and 11 all withdrawing during the first two rounds, it opened up the bracket for lesser seeds to make deep runs. Only three of the top eight seeds were in the quarterfinals.
#1 ANNA LEIGH WATERS allowed only 20 points in six games en route to the finals. Waters beat Parenteau in the Kansas City Open final two weeks ago. Waters is 11-1 against Parenteau in the PPA finals, with that one loss coming at the PPA Championships in October 2021. Waters is looking for career singles title #30.
#2 CATHERINE PARENTEAU had three 12-10 wins and lost a game before securing a spot in the final. Parenteau beat Waters in a semifinal at the Florida Open in March. She enters Sunday with 29 overall career PPA titles.
Bronze: (22) Rachel Rohrabacher def. (12) Ava Ignatowich.
=== MIXED DOUBLES ===
#1 ANNA LEIGH WATERS and BEN JOHNS are trying to make it 12-for-12 in Mixed Doubles finals this season. Their only glitch this year was a quarterfinal loss to the Johnsons in Arizona in February. They have 23 career titles together.
#6 VIVIENNE DAVID and THOMAS WILSON lost their first game in the tournament, then found their groove and reeled off eight straight wins in four matches, including an 11-6, 11-4 win in the semis over second-seeded Jessie Irvine and Riley Newman. David and Wilson earned bronze medals together in January and February, but this is the first Mixed Doubles final for either player.
Bronze: (4) Anna Bright and James Ignatowich def. (2) Jessie Irvine and Riley Newman (withdrew).
=== MEN'S DOUBLES ===
#1 BEN JOHNS and COLLIN JOHNS had a rollercoaster ride to the finals, losing one game 15-13 and winning two others 12-10. They are 9-1 in finals this year; the sole loss was a month ago when Collin played with an injured Achilles tendon. How will Collin's mobility be here on back-to-back days?
#2 DYLAN FRAZIER and J.W. JOHNSON steamrolled to the finals, allowing an average of four points per game. They have four titles this year, with a win against the Johns' at the Takeya Showcase in August, and a loss to them at the Texas Open in June.
Bronze: (6) James Ignatowich and Tyson McGuffin def. Riley Newman and Thomas Wilson (withdrew).
=== WOMEN'S DOUBLES ===
#1 CATHERINE PARENTEAU and ANNA LEIGH WATERS are looking to run their record to a perfect 7-0 this year, which would match Waters's record with Anna Bright. Waters has not lost in 15 straight finals that she has played in, dating back to last year.
#6 JACKIE KAWAMOTO and JADE KAWAMOTO are in the final after convincing wins over the #3 seeds and the #2 seeds. Jackie has two silver medals this year, playing against Waters and Bright both times. Jade won a silver with Lacy Schneemann in Florida in March against Waters and Parenteau. The sisters won a bronze medal at this event last year. Jackie plays right-handed; Jade is a lefty.
Bronze: (2) Anna Bright and Meghan Dizon def. (5) Jessie Irvine and Andrea Koop (withdrew)