Buckner, Pregnant with Her Third Child, Keeps Competing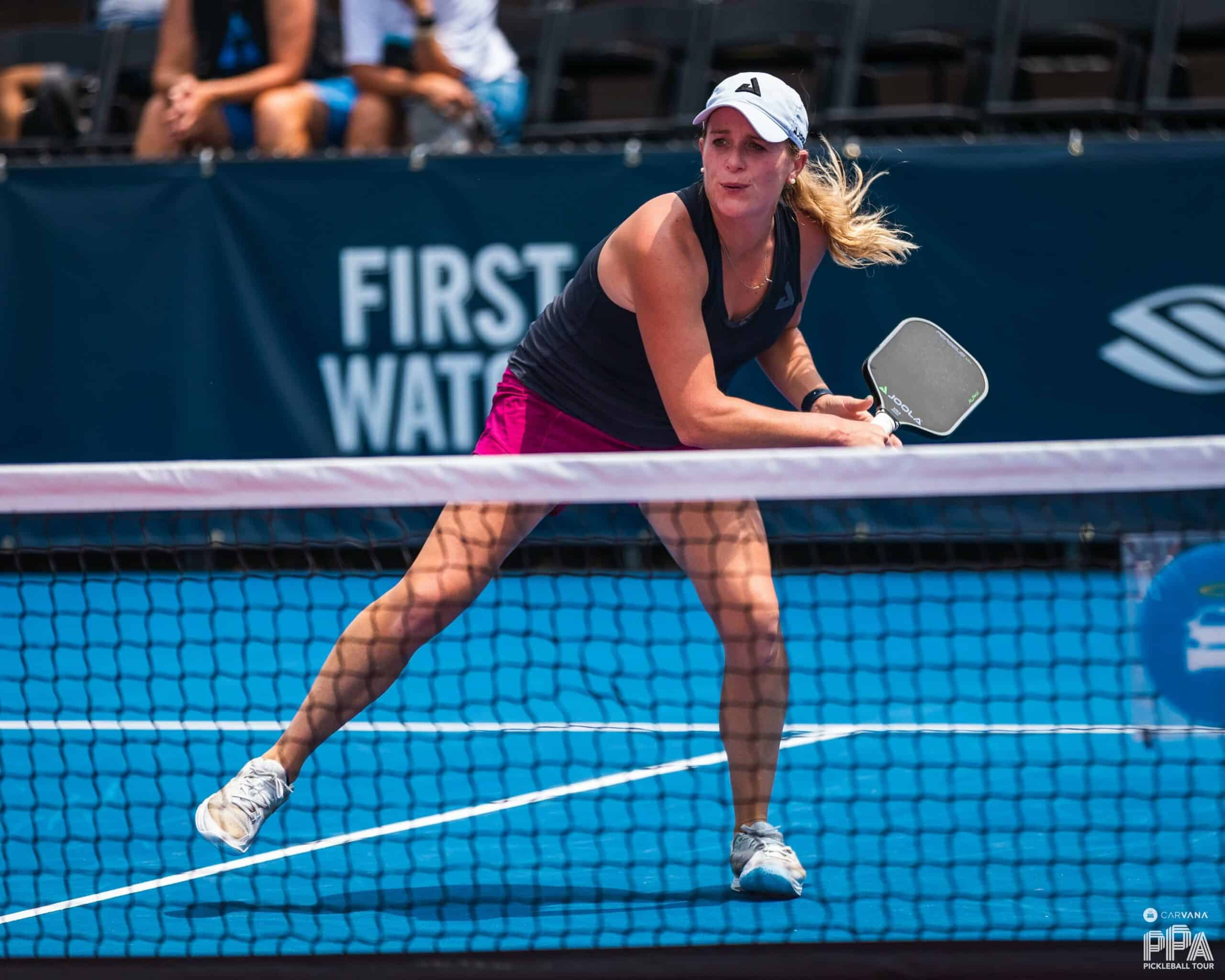 Court temperatures were like a radio station – "Hot 101, Power 102," you get the idea.
But it didn't bother Brooke Buckner. She's from North Carolina. She knows what humidity is like.
It had to be miserable, right? While a number of pros were affected by the frying-pan-feel at the Kansas City Open, Buckner was out there, dinking and driving and doing it all while seven months pregnant.
And then she played again last week in Cincinnati.
"I love competing so much," she said. "The heat didn't bother me. Fortunately, I'm used to it."
Buckner, who has two kids, is due again. This time right before Thanksgiving, but that hasn't stopped her from juggling a full schedule of training and playing, while also being a mom and a wife. She plans to play this month's Major League Pickleball event before putting the paddle down until her daughter is born.
"It was an adjustment learning to move with the 'bump,'" she said. "But otherwise, I've felt really good out there, and feel very fortunate to be feeling as good as I am."
In Kansas City, Buckner made the quarterfinals with partner Yana Newell. She also won a match with Daniel De La Rosa in mixed doubles. In Cincinnati, she won first-round matches while partnering with Collin Shick and Olivia McMillian.
"The major difference is that the movement is obviously not what it is when I'm not 30 weeks pregnant," Buckner said.
And Buckner said nothing will change. Well, obviously, she'll have one more child at the house, although she wasn't ready to spill what her daughter's chosen name will be. She's keeping that a secret for now. But Buckner will be back to playing as soon as possible, with her new baby along for the ride, as Buckner said she's planning on a regular pickleball schedule for 2024.
"Being a pro player and a mom just requires a lot of juggling and good support from my husband, Adam," Buckner said. "Without his support and all the work he does at home, this wouldn't be possible. I'm so thankful for him. I have two other kids, so our life is already chaotic, but we love it and have found a way to make it work for us."