Sister Act: Lindsey pairs with Riley, earns a spot in Championship Sunday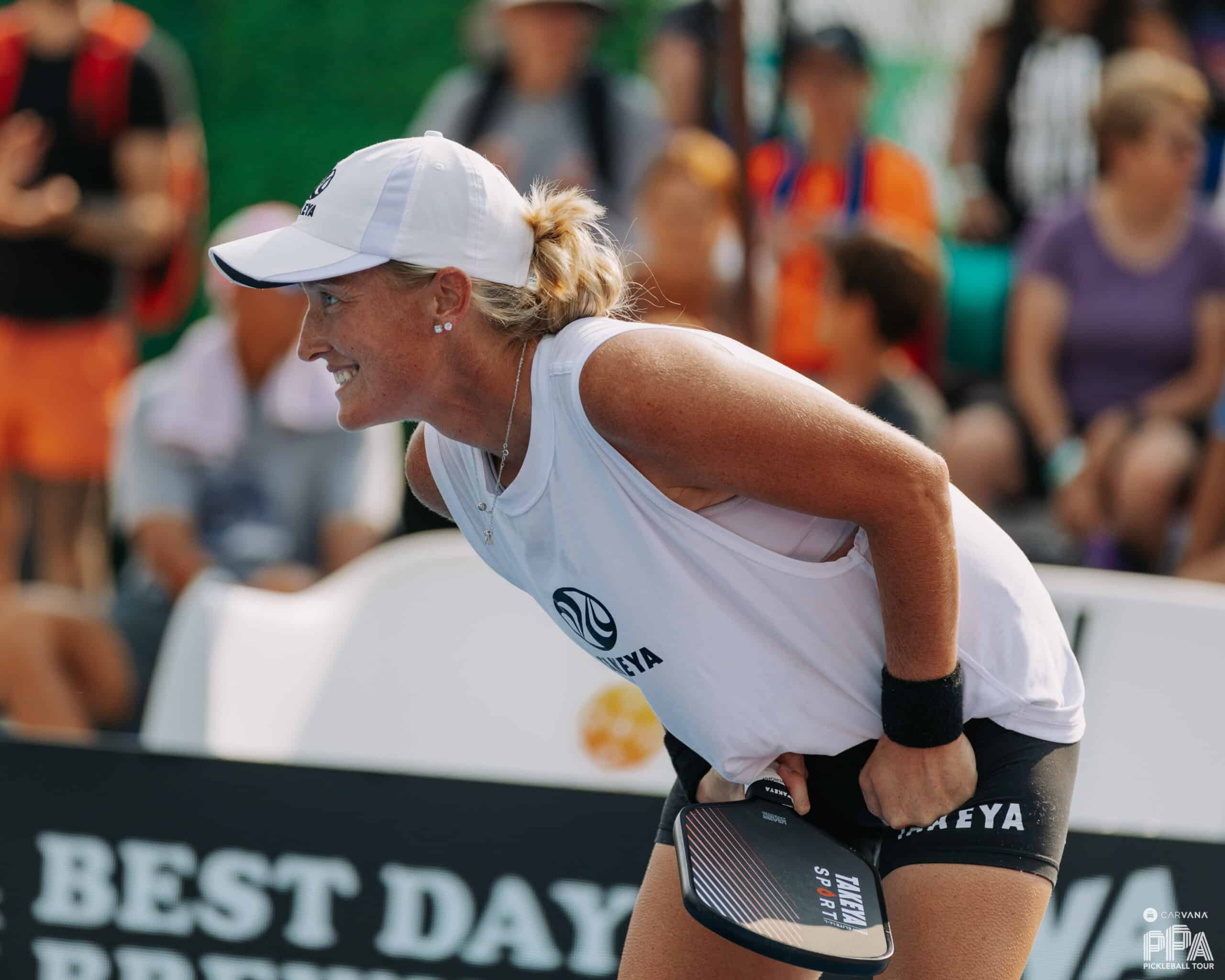 Lindsey Newman has always been honest about her abilities. 
She has never been one to suggest she's the best person to play alongside her brother Riley, who is back in another PPA Final.
She's just said what's on her mind.
"If I had a choice, I'd love to play with Riley, but I told him to find someone else because he's so much better than I am," Lindsey said back in March. "There are so many other girls better than I am, too. I want him to win as many tournaments as he can, because a lot of the time I'm dead weight. I told him to find others. I'm his sister before I'm his partner."
That was back in March and it's pretty harsh, but clear is kind and Lindsey was just saying what she thought.
But Friday at the Texas Open, Lindsey was right there alongside brother Riley and the two are in a PPA final, cruising through the mixed doubles draw and set to face the top-seeded team of Ben Johns and Anna Leigh Waters.
The pair didn't lose a single game in four matches and if Lindsey was what she calls, "dead weight," it didn't show.
"For me, I just stay out of the way and try to get all the balls back and be super consistent," she said. "When the time comes, I'll do my best to stay in my lane and let him do his thing."
Well, brother Riley's "thing" has always been taking over. That's what he does, and he's admitted to it too on Friday, gobbling up large chunks of the court, hoarding a lion's share of the shots. And while Riley has come clean and said he sometimes gets too ambitious, it's hard to argue with the results.
Lindsey is the fifth partner Riley has played alongside this year in a Championship Sunday – a list that has included Jessie Irvine, Parris Todd, Anna Bright, and Allyce Jones. It's a testament to Riley's adaptability and diverse skill-set.
"Playing next to someone so big and strong and fast, you can possibly get in the way," Lindsey said, "Or let him down."
None of that happened Friday. It was a family victory, but no word going forward if Lindsey is going to play alongside Riley again. While Riley is a grinder, playing in about every stop on the PPA Tour, Lindsey has two young children of her own and doesn't travel as much.
"I don't know my plans," Lindsey said. "I'm keeping my options open. It depends on partners, family life, all that stuff."
Meanwhile, Riley announced earlier this week on social media he was foregoing all paddle-taps in between games, an industry standard act of good sportsmanship seen in pickleball. Riley's post earned him plenty of responses, some positive and some challenging his sportsmanship. 
If the pseudo-controversy affected Riley, it didn't show.
"I've dealt with it, like I normally live my life," Riley said. "The main point was to bring awareness to the fact it's a professional sport, and we don't see any other athletes shaking hands at halftime or in between quarters. I have never felt the need to do it. I know some people are against that, and that's OK. I was really just speaking from the pro side. Amateurs can do it how they have always done it. I'm happy I said what I did, and we'll move on."
The top-seeded Johns and Waters had no issues getting to another final. They will be going for their sixth gold medal of the PPA season. They didn't drop a game and didn't allow more than six points but once in their four matches.
Anna Bright and James Ignatowich took down surprise semifinalists, Federico Staksrud and Meghan Sheehan-Dizon, for the bronze.