PPA Daytona: Points at a premium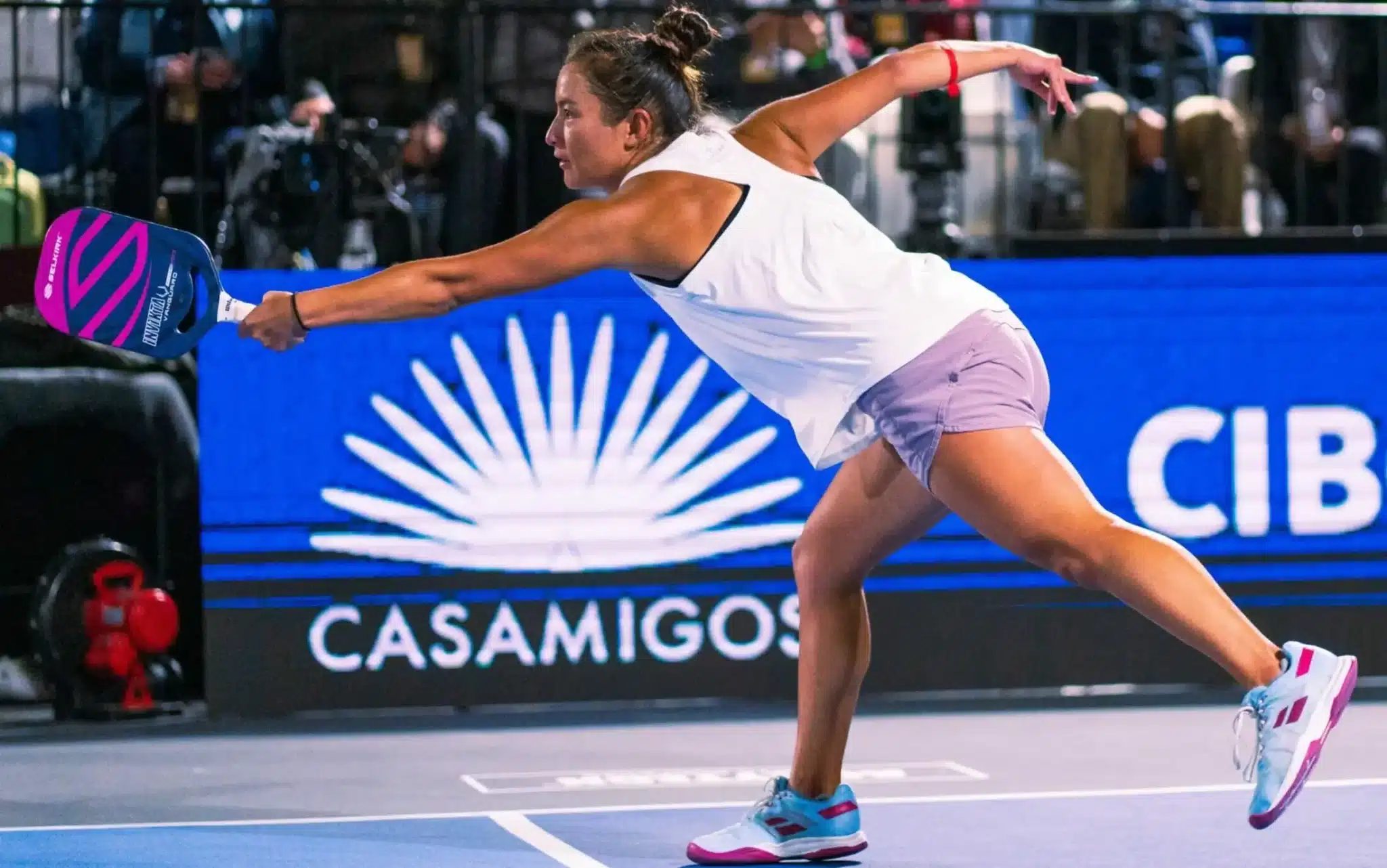 This is it. A last chance to make the dance.
The PPA's regular season ends this week at the Hertz Gold Cup in Daytona, Fla. It's the last time for players to qualify for the end-of-the-season Tour Championship in San Clemente, Calif., which will begin on Nov. 30.
Here's how it works: The top eight players in singles, as well as mixed doubles, and the top 16 players in men's and women's doubles, based on their total points from the 2023 season, will qualify for San Clemente. 
This is it. Better play well if you want to make it to Cali.
With that in mind, check out the standings here.
So, who needs to play well in Daytona?
Men's singles: Dylan Frazier.
Frazier is on the outside, but not by much. He has a chance to get in with a good showing in Daytona. Pablo Tellez sits in eighth place right now, just 300 points in front of Frazier. Meanwhile, Julian Arnold and James Ignatowich, who are sitting ninth and 10th in the standings, respectively, will not be playing singles this week. However, Ryan Sherry (12th), Travis Rettenmaier (13th) and Hayden Patriquin (14th) are. A deep run to the finals by any of those players could shake up the standings.
Mixed doubles (women): Jade Kawamoto.
Luckily for Kawamoto, she's been playing fantastic. Not only is she coming off an MLP title earlier this month, but she and partner Anna Bright got to the semifinals at the USAP National Championships. Right now, Kawamoto is in 17th place and she'll need a good showing with partner Dekel Bar in Daytona. 
Mary Brascia, who is coming off of a finals appearance, after she and her partner Maggie Brascia, beat Kawamoto and Bright last week, is in 16th place. Mary will be playing alongside Rettenmaier in Daytona. She has a 125-point lead on Kawamoto. 
Megan Dizon and Andrea Koop sit just above Brascia in the standings. They are both in the mixed doubles bracket as well. Watch for Lacy Schneemann. She is playing with Zane Navratil. If Schneemann and Navratil can make a deep run, it might be enough for her to make up enough ground to move up from 18th place.
Mixed doubles (men): Tyler Loong.
It will take something special for Loong to crack into the top 16. He's sitting 17th and he's more than 200 points behind 16th-place Patrick Smith. Loong is also playing with partner Christine Maddox. Maddox has not been a mainstay on tour and has no PPA medals.
Men's Doubles: Callan Dawson.
The men's bracket in Daytona should be a lot of fun. Yes, of course, you have the Johns brothers at the top, but Riley Newman pairing with Bar, should be a fun combination, especially since Newman has yet to win gold since this summer. Meanwhile, Bar is sitting in 16th place in the season standings and will definitely need a good showing to keep his spot for the tour championship. It's hard to imagine Newman and Bar not making at least a semifinal.
Meanwhile, Dawson sits in 18th place, behind Loong and Bar. He's paired with Patriquin, who is outside the top 20, but a player who has tremendous upside. With Dawson's unique playing style and Patriquin's ability to get hot, the two make an interesting team.
Another team to watch is Connor Garnett with Christian Alshon. Alshon is not among the top 20 players, but he and Newman were spectacular last week winning bronze in Dallas at the National Tournament. Alshon is a dynamic player, both singles and doubles, and he and Garnett, who has had a good season in singles, could make a decent showing. Garnett is sitting in 19th place right now. 
Women's Doubles: Jorja Johnson.
Johnson is in an interesting case this week in Daytona. She's paired up with Dizon. Johnson heads into the tournament ranked 17th behind Kawamoto, who is in 16th place.
Kawamoto is paired with Schneemann (15th) and Dizon is in eighth place. Figure there will be a lot of movement in the rankings as Dizon, Kawamoto, and Johnson have all medaled this year.  Schneemann also has three medals this year in women's doubles.