Women's Singles
🥇Lea Jansen
🥈Anna Leigh Waters
🥉Callie Smith
Men's Singles
🥇Ben Johns
🥈Jay Devilliers
🥉Tyson McGuffin
Mixed Doubles
🥇Simone Jardim /Ben Johns
🥈Lucy Kovalova/Matt Wright
🥉Lindsey Newman/Riley Newman
Women's Doubles
🥇Simone Jardim/Lucy Kovalova
🥈Anna Leigh Waters/Leigh Waters
🥉Callie Smith/Catherine Parenteau
Men's Doubles
🥇Ben Johns/Collin Johns
🥈Tyson McGuffin/Riley Newman
🥉Jay Devilliers/Patrick Smith
Best Crowd, Triple Crown, and An Incredible Venue
The Orange County Cup was the first large-scale pickleball tournament held at the Lifetime Fitness Rancho San Clemente and it made a splash. The venue was the modern version of Atlanta Open's Lifetime facility that created great viewing for championship court matches, amateur play, and amenities to push the pro level of the sport. The stage was set for another great pickleball tournament.
Michelle Esquivel, who played well with Lauren Stratman in Women's Doubles, called the venue the "Best. Venue. Ever."
Ben Johns' Triple Crown and Lea Jansen Breakthrough
Women's Singles
Women's singles saw a larger draw than normal with even more upsets. After last month's intense championship matchup between Lea Jansen and Catherine Parenteau, women's singles is a must-watch.
The first upset of the day saw Sydney Sonday upset Irina Tereschenko 7-11, 12-10, 11-7 before falling to the ultimate champion Lea Jansen 2-11, 6-11. On the other side of the draw, we saw Anna Leigh upset Callie Smith and then upset Catherine Parenteau 11-5, 11-4 setting up Sunday's gold between Anna Leigh and Lea.
The first gold match of Sunday was arguably the best match of the day as Anna Leigh took games 1 and 2 before Lea Jansen settled down to grind out games 3, 4, and 5 and her first PPA Title. Lea beat Anna Leigh 8-11, 10-12, 11-8, 11-7, 11-8.
Men's Singles
Ben Johns started the tournament in form moving quickly through singles before being pushed by Gabriel Joseph in a 12-10, 11-3 victory. Gabriel Joseph had two strong victories over Tyler Loong (11-5, 11-3) and then Dekel Bar (3-11, 11-3, 11-7) before ultimately finishing in fourth place.
On the opposite side of the draw, Jay Devilliers played flawlessly through a tough draw of Frank Anthony Davis and Tyson McGuffin. Tyson coasted until a matchup against Ryan Sherry who continues to push the top singles players. Tyson beat Ryan (8-11, 11-3, 11-5). Jay beat Tyson 12-10, 11-3 in the semis setting up a Ben/Jay Singles championship matchup. Jay came out swinging in the championship match and took game 1 11-7, but Ben countered winning the next three to win the match 3-1.
Men's Doubles
The top half of the draw had great matches with a few upsets. Rob Cassidy and Rob Nunnery came out swinging with two strong wins before facing the Johns brothers losing 5-11, 6-11. Johhny Goldberg and AJ Koller had an early upset over Dekel Bar and Adam Stone 3-11, 11-6, 11-9 before falling to Pat Smith and Jay Devilliers, a duo that is always making noise.
The bottom half of the bracket was highlighted by Wesley Burrows and Jeff Warnick as well as Tyler Loong and Spencer Smith as both teams fought hard but both fell to Tyson McGuffin and Riley Newman.
Ben and Collin Johns shook off their results in Atlanta and kept the competition at bay through the semis when they beat Jay Devilliers and Pat Smith 11-7, 11-7. Johns/Johns faced Atlanta Open Champions Tyson McGuffin/Riley Newman and won in three straight sets 12-10, 11-6, 11-7.
Women's Doubles
Women's doubles were full of great matches as Lindsey Newman and Corrine Carr needed three games to beat Mary and Maggie Brascia 2-11, 11-4, 11-5. Michelle Esquivel and Lauren Stratman beat Carr/Newman in 3 11-6, 6-11, 11-5 in an incredibly exciting matchup. Simone Jardim and Lucy Kovalova took care of business as usually setting up their Sunday afternoon gold match.
The bottom half saw a matchup we can't wait to see in the future go down as a forfeit as Callie Smith and Catherine Parenteau forfeited against Leigh and Anna Leigh Waters due to religious reasons for Sunday Play. Catherine and Callie went on to win Bronze beating out a revived Jessie Irvine and Irina Tereschenko team.
The rematch from Atlanta was highly anticipated and was highly entertaining. Jardim/Kovalova beat Waters/Waters 11-2, 10-12, 11-3, 11-6 for Women's Doubles Gold. This is a matchup we will see again and the Waters look determined to knock off Simone and Lucy.
Mixed Doubles
The mixed draw brought few surprises outside of a Corrine Carr and Jay Devilliers upset over Tyson McGuffin and Callie Smith 11-3, 10-12, 11-6. Lindsey Newman and Riley Newman defeated an upset-minded Anna Leigh Waters and Kyle Yates but fell 5-11, 7-11 giving the Newman's the bronze.
Sunday's gold featured familiar faces in the Mixed Doubles Championship as Ben Johns and Simone Jardim battled against Lucy Kovalova and Matt Wright. Wright/Kovalova fought harder each match and even had led during games 2 and 3, but fell 5-11, 9-11, 11-13 giving Johns/Jardim the gold.
Watch the Orange County Cup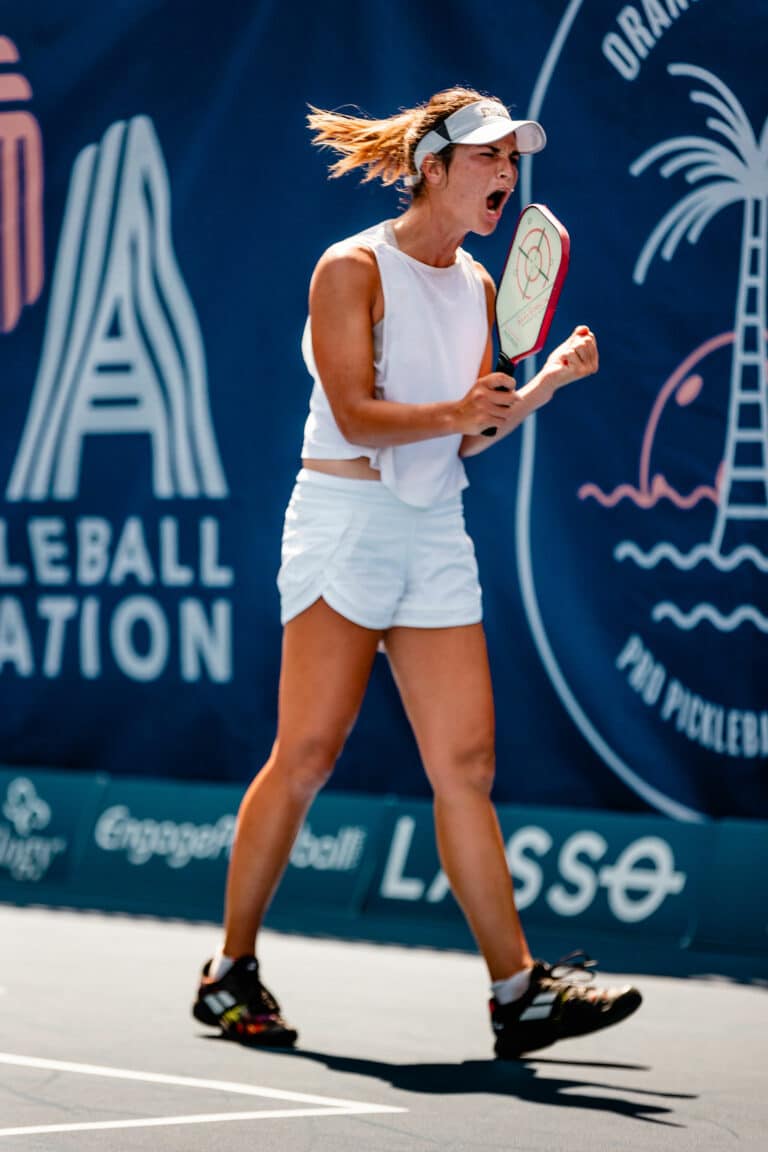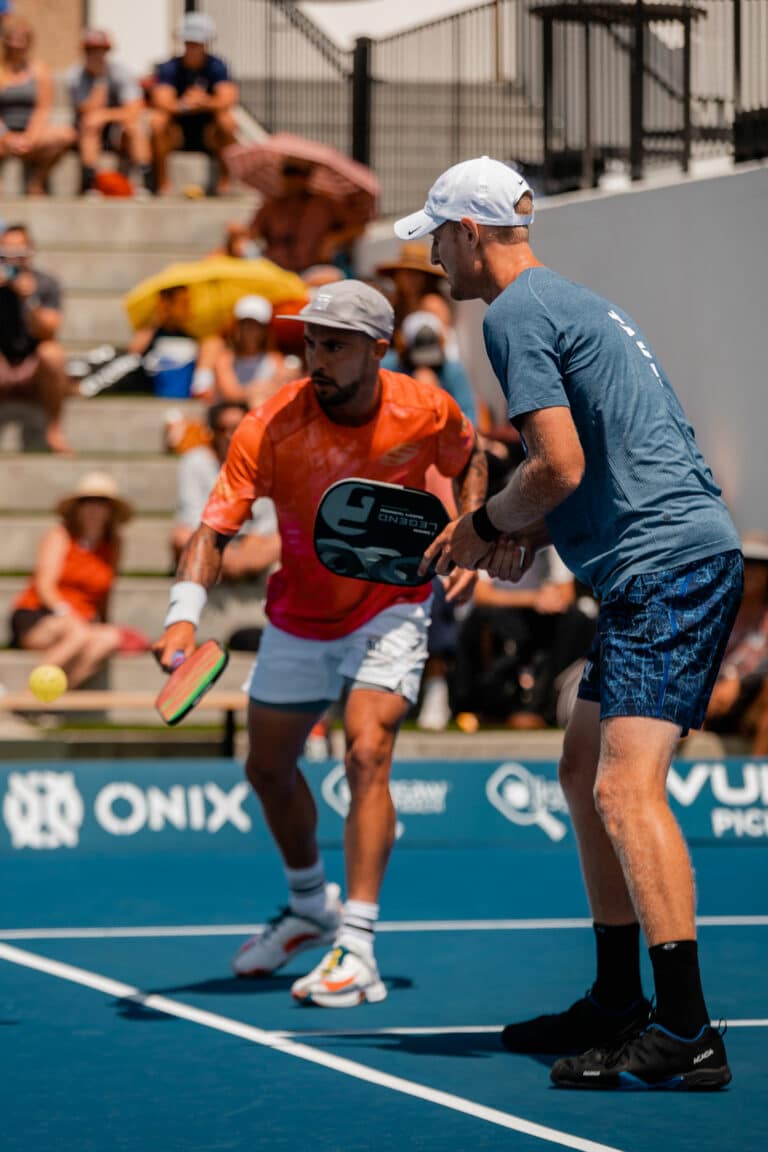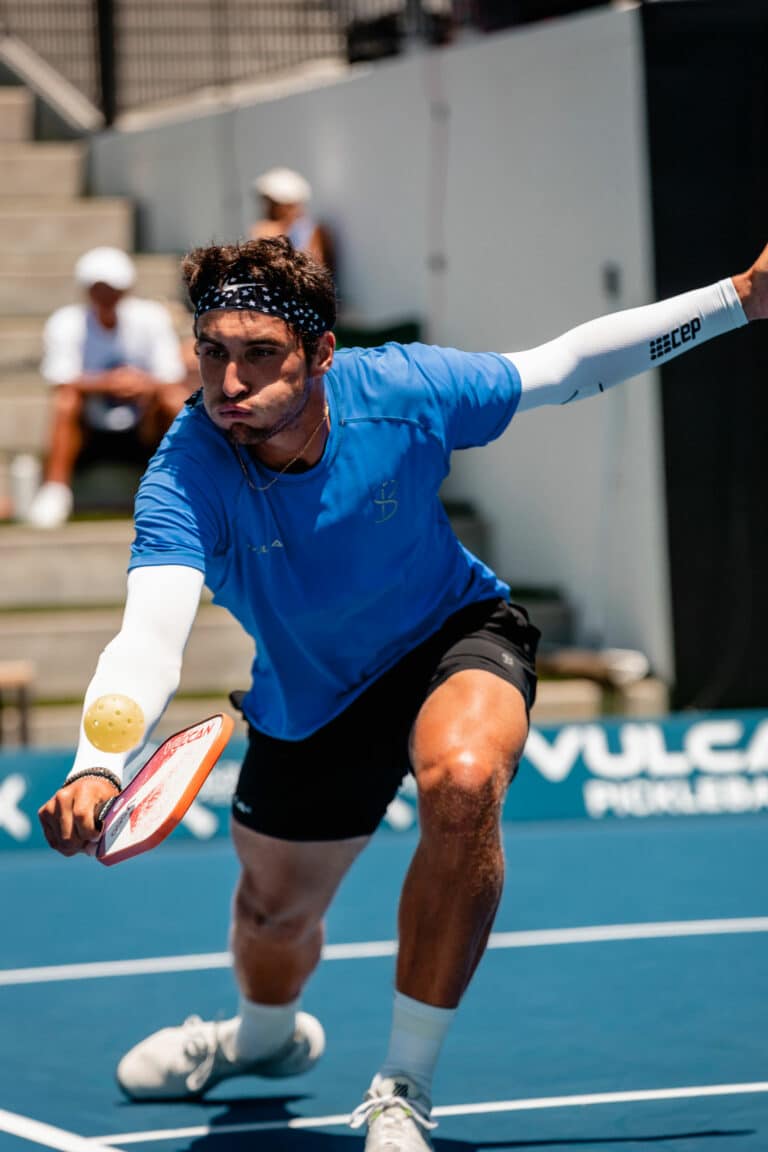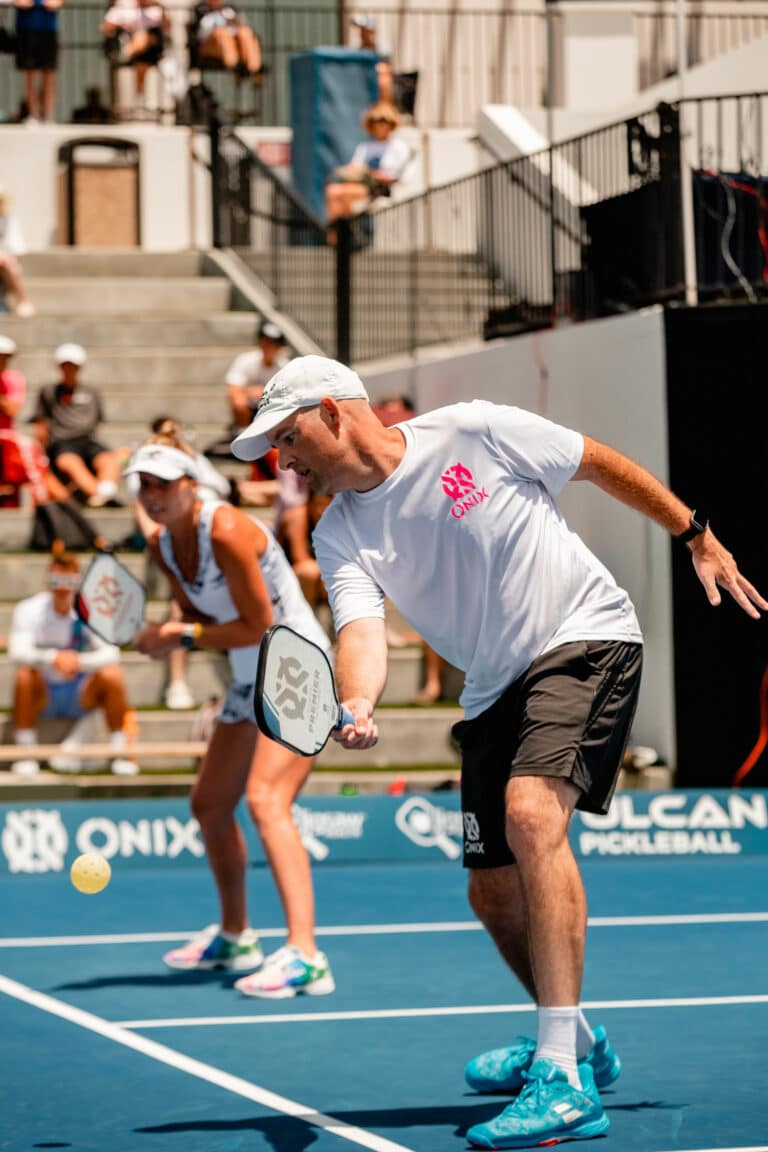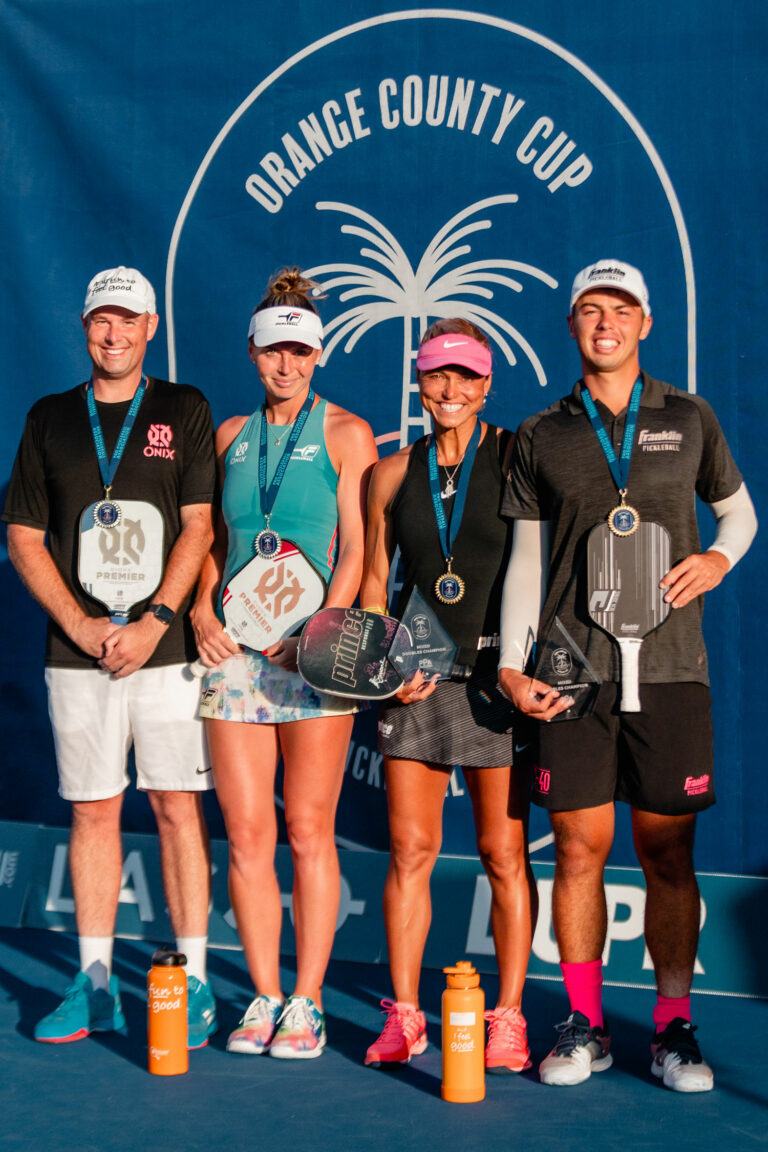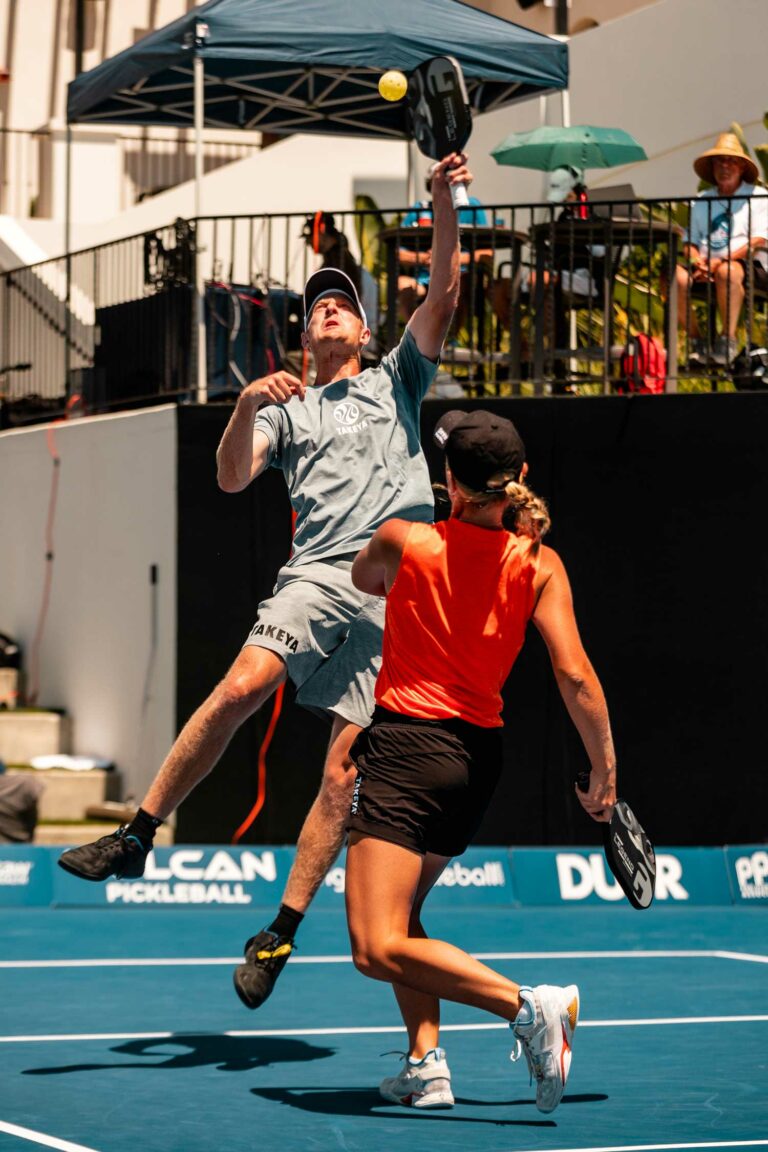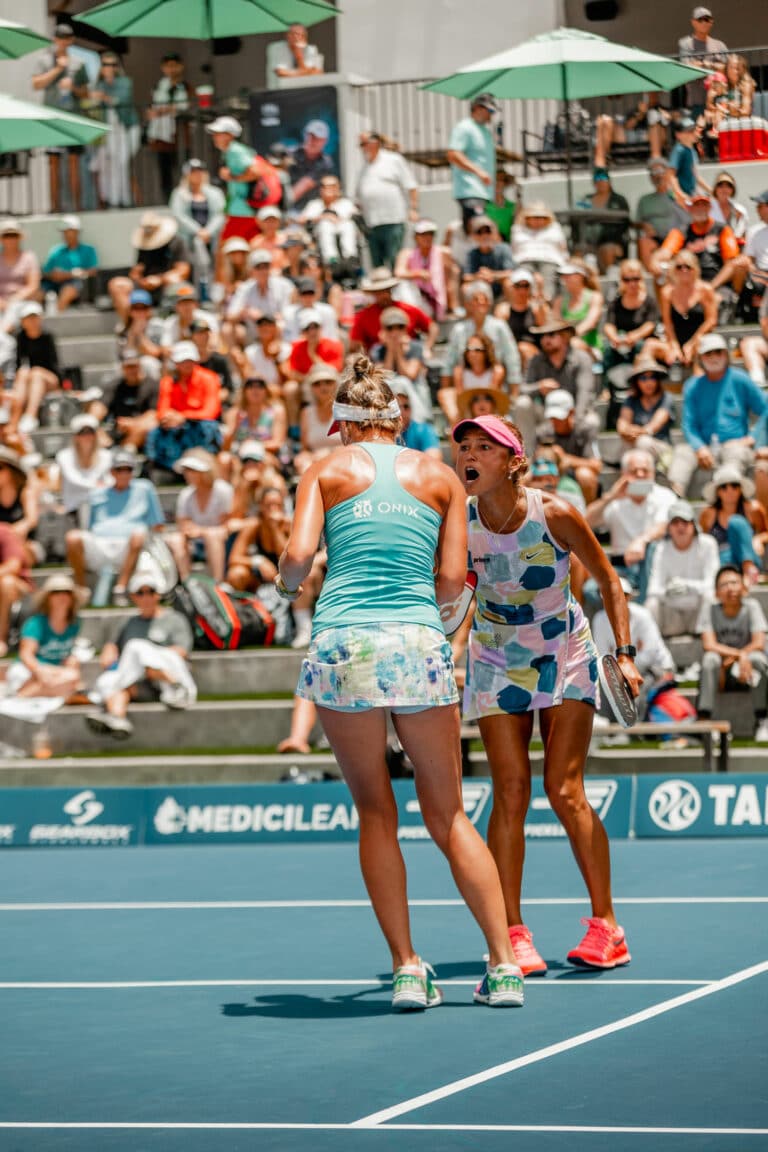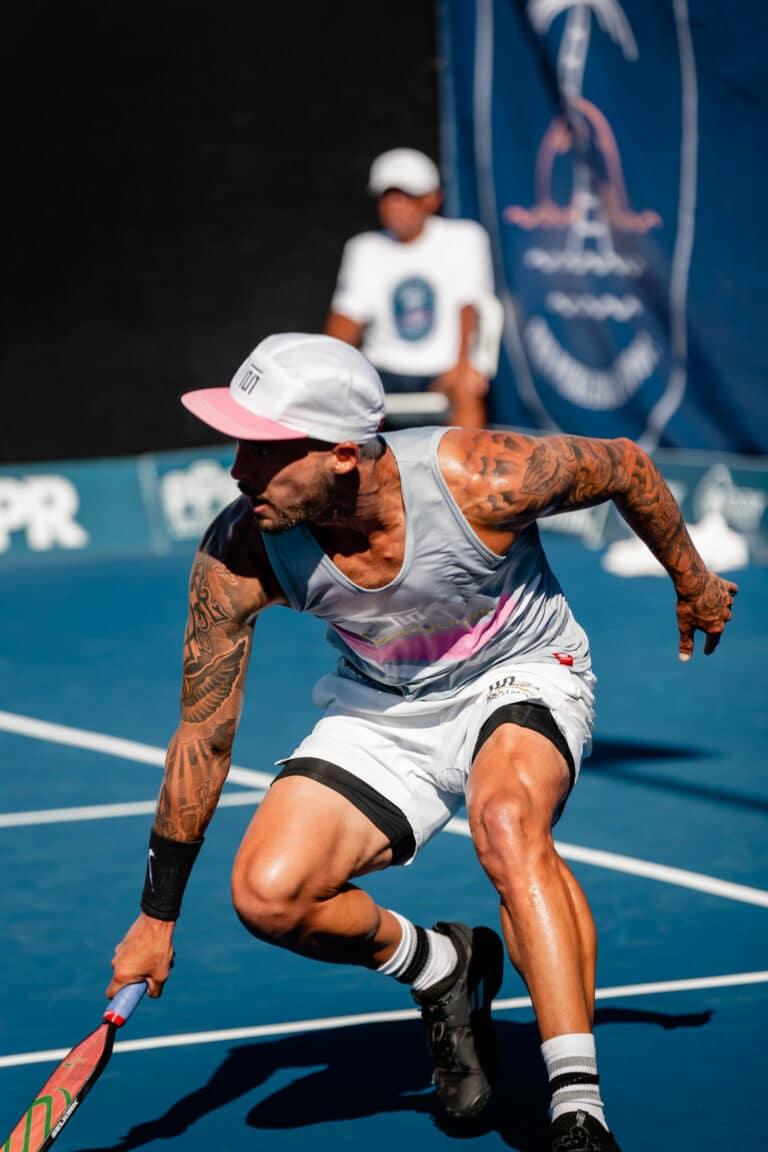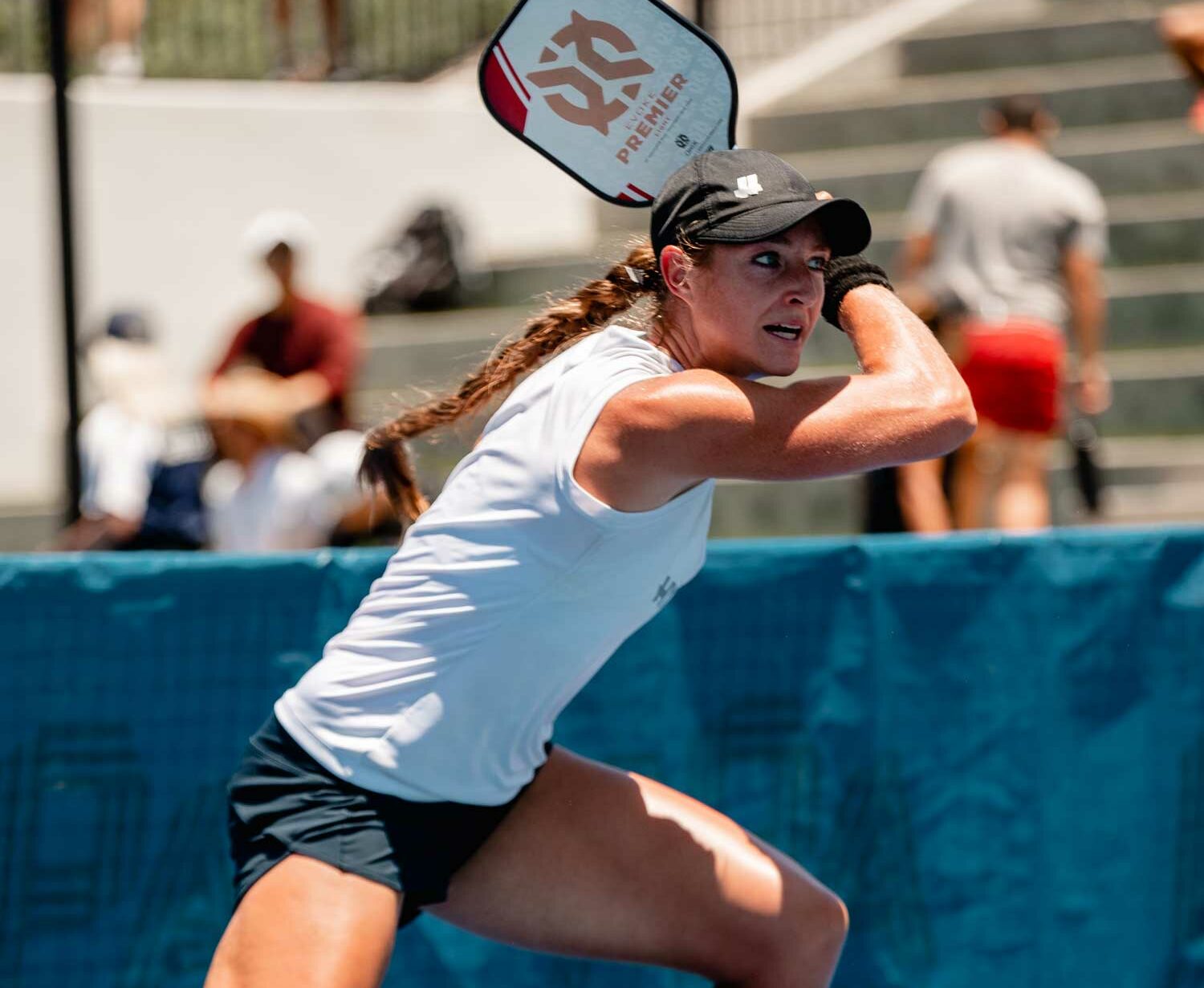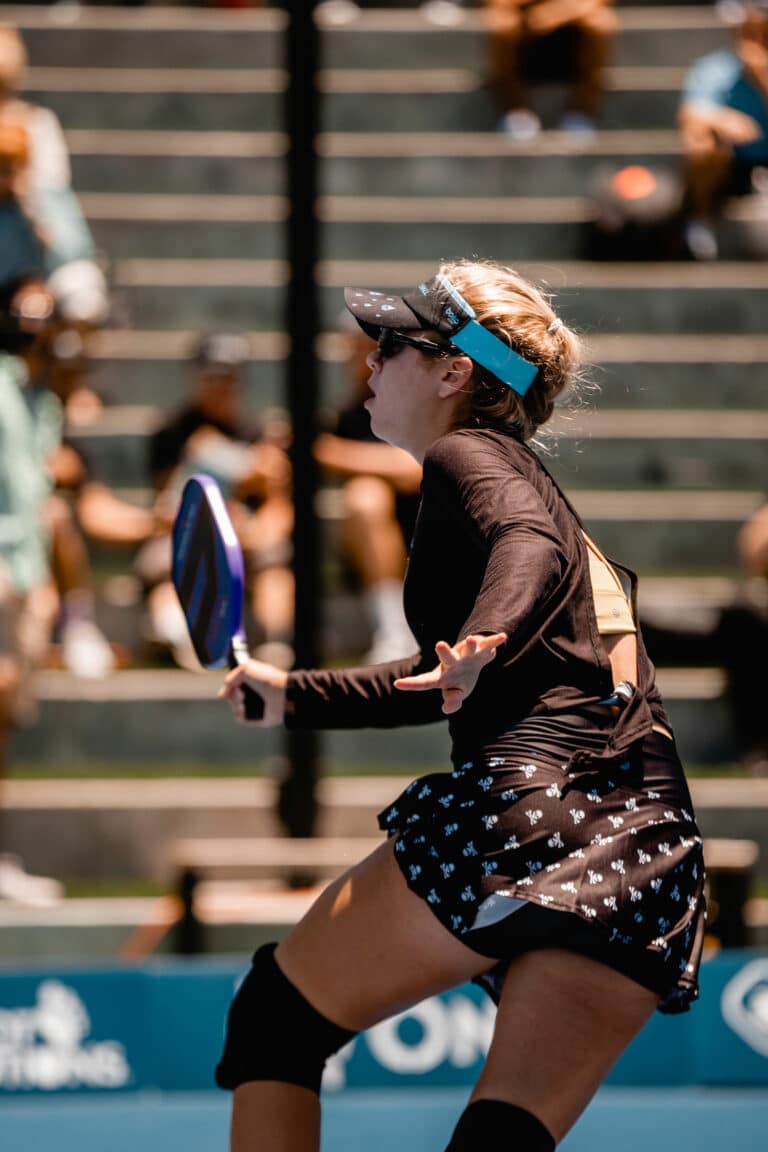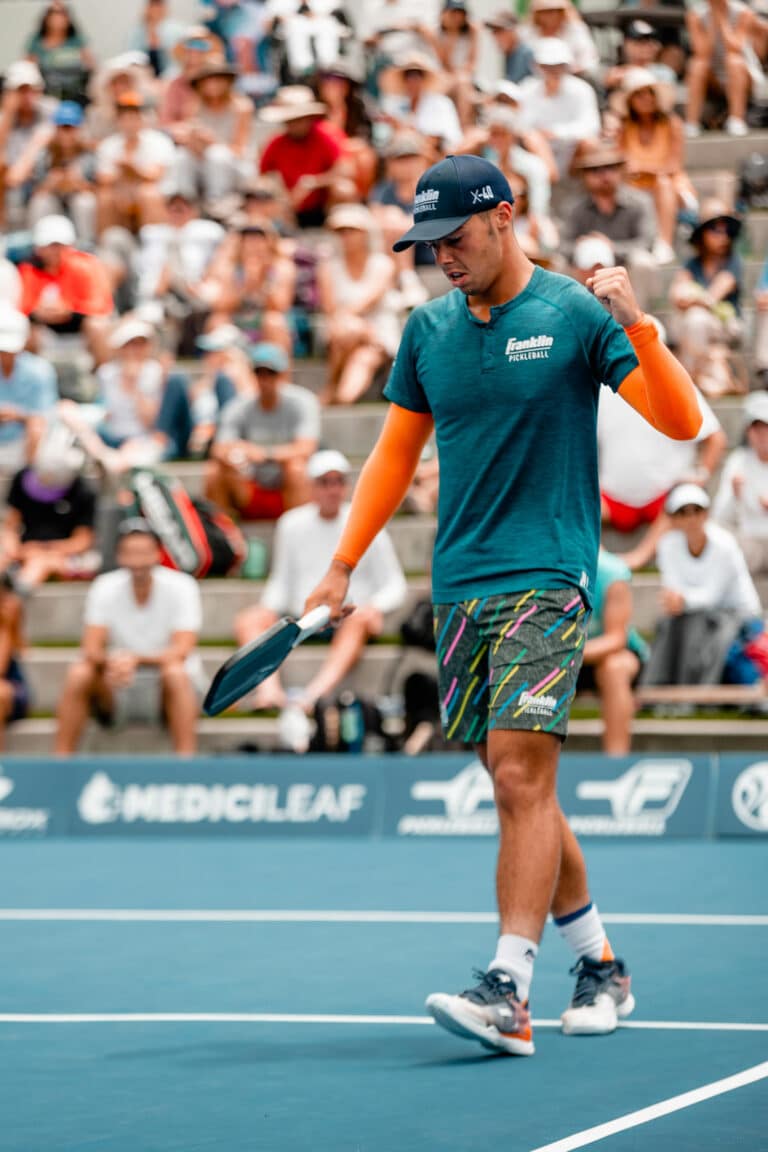 OCC Senior Professional Draw Results
Women's Senior Singles
🥇Jen Lassandro
🥈Mary Beth Henthorne
🥉Erica Gonzalez
Men's Senior Singles
🥇Paul Olin
🥈Mattias Johansson
🥉Jamil Atcha
Mixed Senior Doubles
🥇Jennifer Dawson/Dayne Gingrich
🥈Kris Anderson/Dave Weinbach
🥉Cammy MacGregor/Mills Miller
Women's Senior Doubles
🥇Beth Bellamy/Nathalie Bagby
🥈Celeste Pafford/Natalie Hill
🥉Jen Lassandro/Julie Johnson
Men's Doubles
🥇Dave Weinbach/Dayne Gingrich
🥈Paul Olin/Scott Crandall
🥉Mattias Johansson/Jamil Atcha