Johns and Wright Reignite Partnership for Kansas City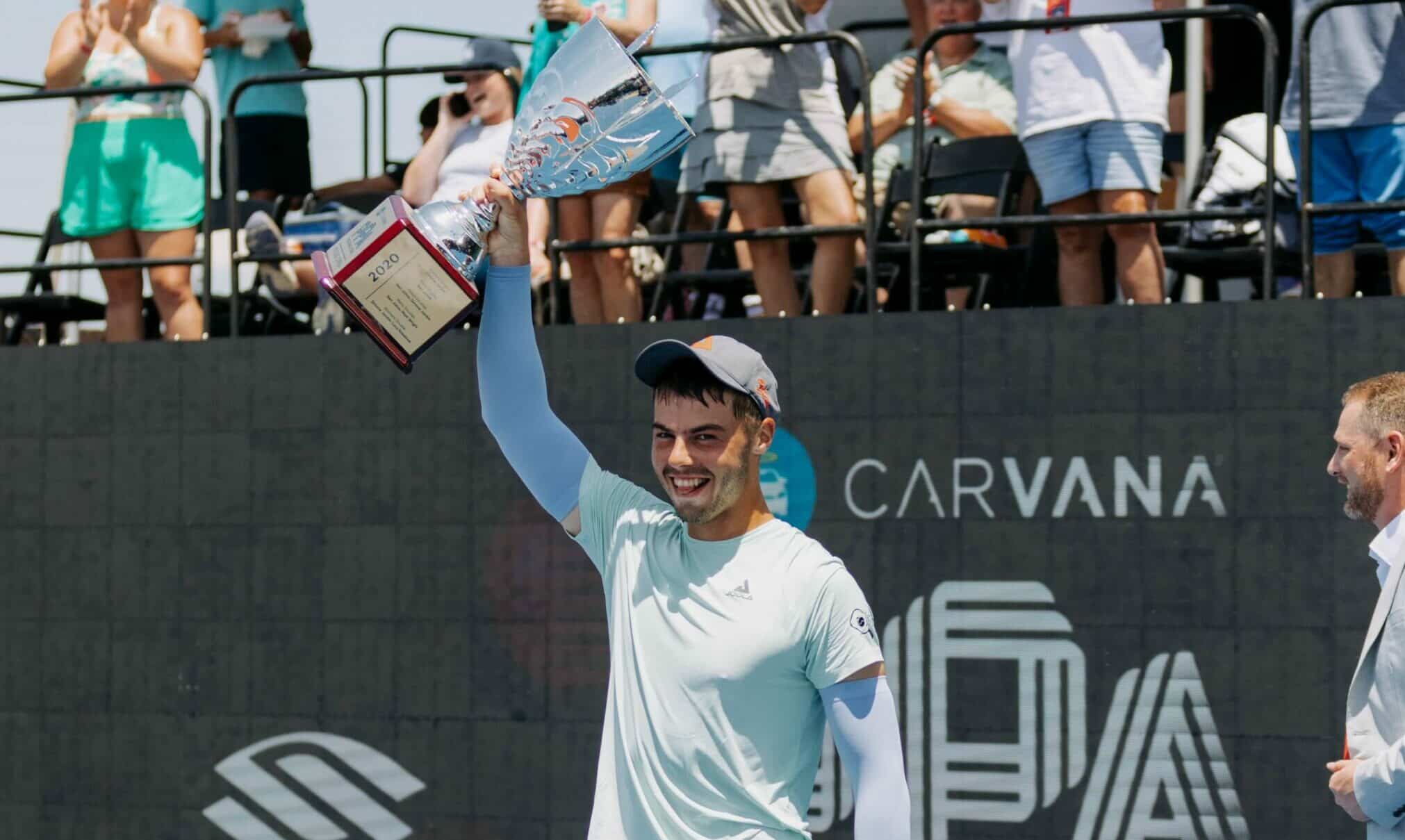 Ben Johns is back, Collin Johns is resting, and Matt Wright is ready.
Collin Johns is recovering from an injury, which means brother Ben Johns needs a partner for the upcoming PPA Tour stop at the Vulcan Kansas City Open. It only makes sense Ben would call up his former partner Wright and get the band back together again.
Collin Johns suffered a strained achilles during the Takeya Showcase earlier this month. He said doctors have told him he's at risk for about the next six weeks.
"I ought to recover relatively quickly," Collin Johns said. "But it is not advisable to risk competing, since a potential rupture would put me out for 10 months and risk a surgery."
Collin Johns said he should be ready to play to pair back up with his brother in time for the Cincinnati Open which starts Sept. 7.
That break leaves Ben Johns without a partner for the near future and an open field of athletes who would likely jump at the chance to pair up with him. It's a pragmatical throwback for Johns to approach Wright, his former partner, to play. The two were set doubles partners in the past and have paired up together to win 10 medals, including seven golds, with the last coming in November of 2021. It was at the end of 2021 that Johns announced that he would begin playing exclusively with his brother, Collin.
"Ben is a phenomenal and dominant player," Wright said. "It will be nice to have him on my side of the net one weekend. We have a great history together, as friends, partners, and opponents. We have not talked strategy much but I'm sure that will start to occur more once the draws are released and we get closer to the event. One thing is certain, Ben is at his best when he's allowed to move freely and create openings in the court, so my job will be to not disrupt those patterns or interfere with what makes him so dominant."
Wright has played almost exclusively with two of the best in the game – Ben Johns and Riley Newman – a testament to the skill Wright brings to the court. Wright and Newman decided to split as partners in June, after a successful 18-month run. 
"The most important thing is for CJ to rest up and get healthy right now," Ben Johns said. "I gave Matt a call and luckily enough, he was able to make it work. Matt and I have played together a lot over the years and have always had great team chemistry, so we're looking forward to running it back."