Young Makes Return, Earns Fourth in Men's Doubles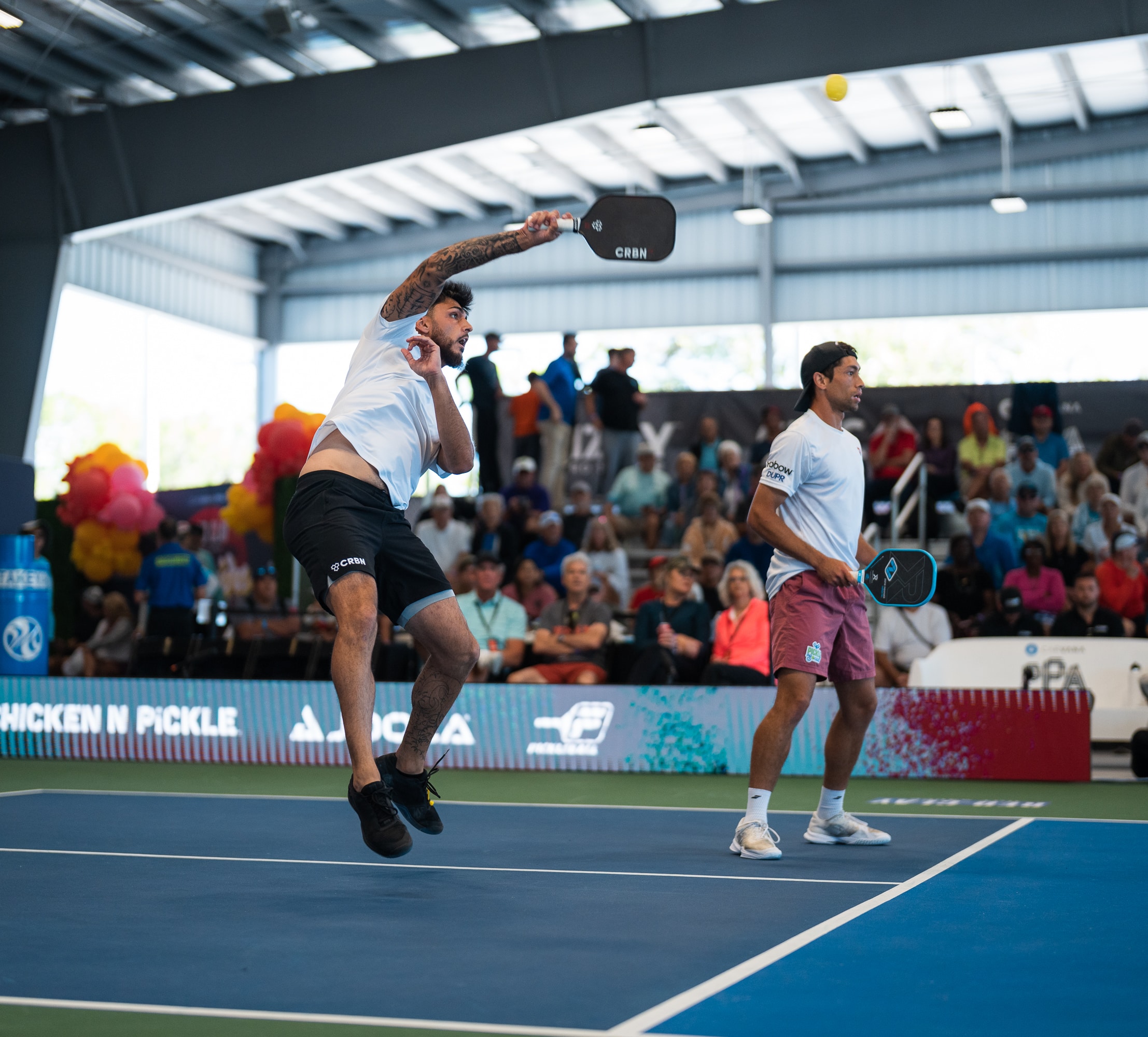 The last time we saw Darrian (DJ) Young, he had just hit a shot into the middle of the net on match point.
He threw his paddle down, straight down. Think about the move a blacksmith makes when striking. Unfortunately, the paddle went down and ricocheted sideways, into the crowd that was sitting court-side.
Well, it wasn't the last time we saw Young. Most everyone who saw the tantrum also saw Young's apology which he sent out over social media within the next day or so, talking about the incident and admitting that he shouldn't have acted in the manner he did.
And, of course, there have been plenty of fan comments following the incident offering perspectives from both sides – mainly condemning the action but supporting the passion.
Young notwithstanding his supporters, as well as detractors, was fined by the PPA Tour and learned a valuable lesson, too.
"I learned I should not throw my paddle again," he said, matter-of-factly. "I have my own mental routines and tics here and there to help recalibrate my mind, but when that moment happened and I threw my paddle, it was like a black-out moment."
That was late February in Minnesota. This week in Florida, Young was back on the court for the first time since the incident, playing alongside Zane Navratil in men's doubles and Shelby Bates in the mixed doubles draw.
Young has always been fiery and emotional on the court, holding a wild card of shots, blocks, and raw physical talent. His success certainly isn't determined wholly by his mental state, but Young is at his best when he is more composed. Often his play is based very much in the moment, which can be both good and detrimental based on specific timing within a match.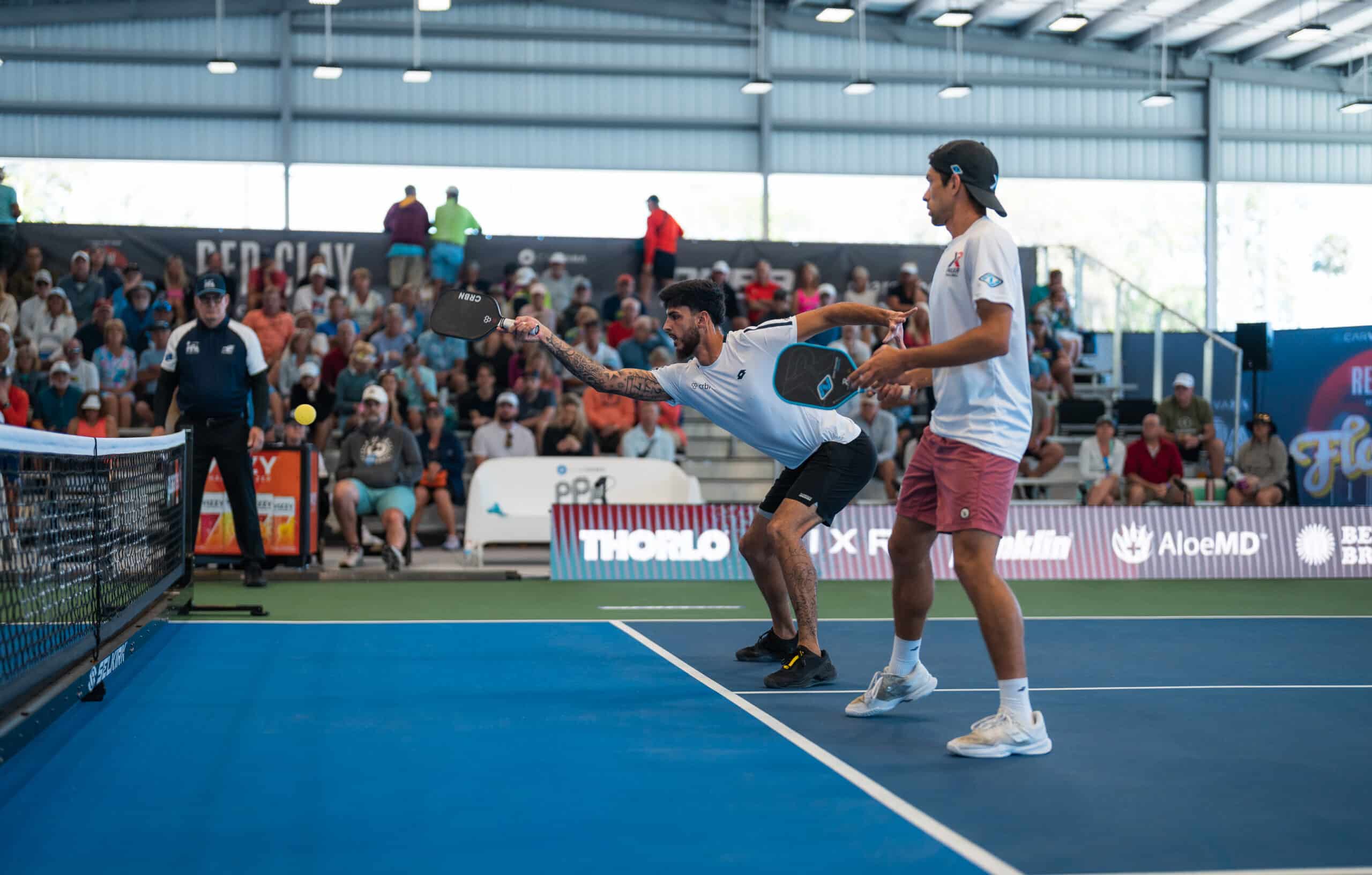 "DJ is all or nothing," said Navratil with a smile, who has paired with Young a few times, but never in a PPA tournament until this week. "When things are going well, they're going well, and when things are going poorly, they're going poorly. My job is to try and weather the storm a little bit."
The Florida Open has to be considered a success. The two were just two points from making it to a Championship Sunday showing but couldn't finish in the third game against Julian Arnold and Thomas Wilson, eventually falling 5-11, 11-3, 11-9. Navratil and Young had a 9-6 lead in game three. Although they missed out on a slot in the finals, they wound up taking fourth overall – still an excellent showing for a team seeded 11th in what has to be considered a very tough draw.
It was a tournament where Young didn't medal, but did say he was a bit more aware of his head space.
"It's gotten better," Young said. "You live and you learn and you try to figure things out. I'm playing well. I'm in a better mental state now. I've made some changes in my life, and I'm looking forward to playing more pickleball."
More pickleball is good for the PPA Tour. Young is one of many players out there not afraid to show how he feels, get emotional, and hit the types of shots that make the crowd go wild. He's definitely good for the game.
"I'm more conscious of my surroundings and things that are right and wrong," Young said. "I can't take it back. It's a learning experience and I'm looking forward to bettering my pickleball game and my mental game. I think it's coming along really well. We'll move on and see what happens."
Saturday's action lands Thomas Wilson/Julian Arnold, who are a new partnership this year, in the finals against Ben Johns/Collin Johns.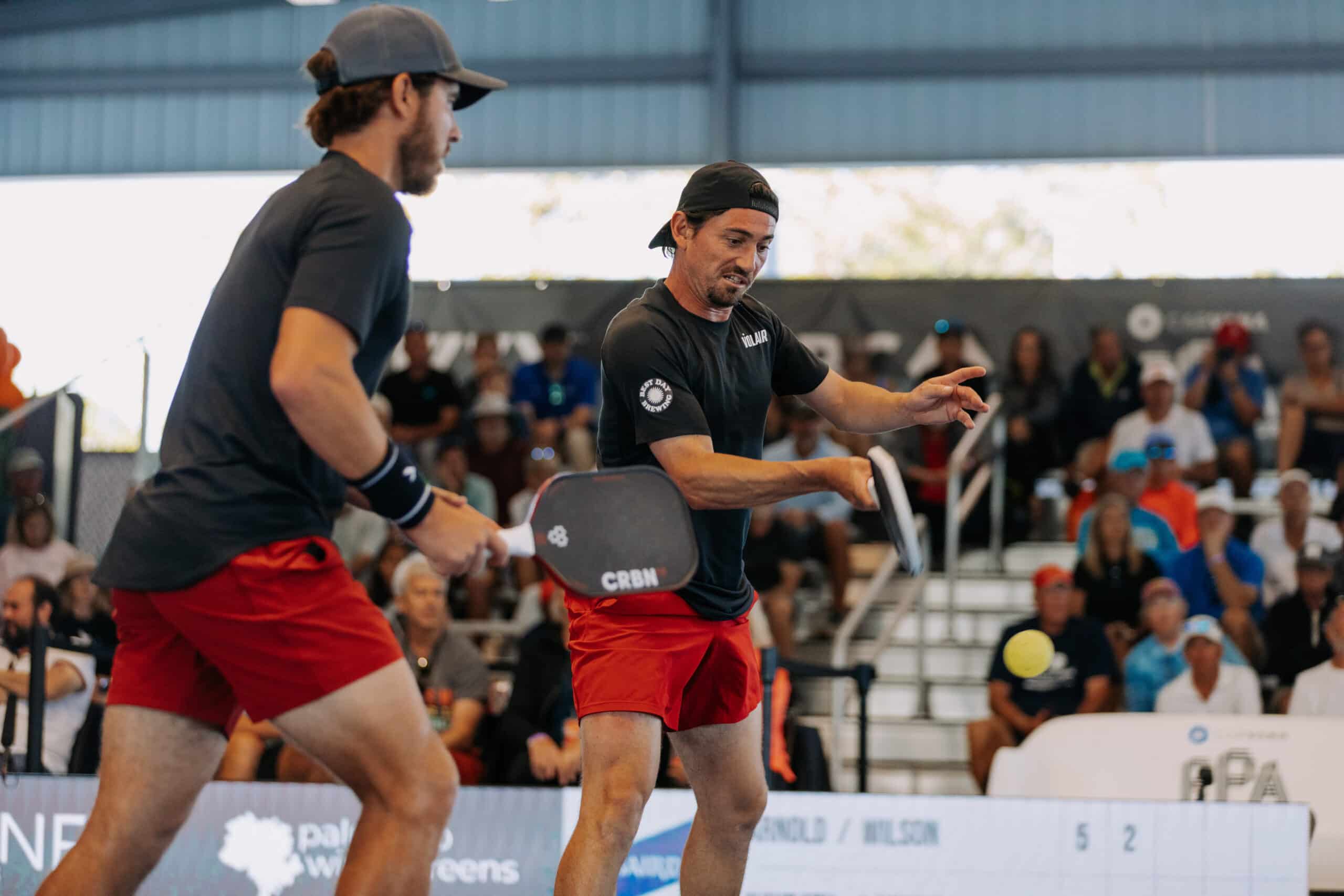 On the women's side, first-time finalists Lacy Schneemann and Jade Kawamoto had a HUGE day, taking down Parris Todd/Anna Bright and then Allyce Jones/Lea Jansen to land themselves in Championship Sunday. The two show a lot of promise together, with Schneemann showcasing aggressive speed-ups and Kawamoto harnessing the lefty forehand advantage in the middle. They will play Anna Leigh Waters and Catherine Parenteau in the finals.