There are a few things we need to talk about…
But first, quick poll — who likes mini golfing, craft breweries, art, live music, delicious food and pickleball?!
If your answer is a resounding, "Yes, that's me! I love all of those things!" then you might want to think about taking a trip out to Dreamland in Dripping Springs, TX, which is located right outside of the city of Austin. The outdoor entertainment center (we're not sure what to call it — recreational venue, oasis, super fun place?) is crammed with fun things to do and see. It's helping bring families and young people together because Dreamland's got something for everyone, whether you're a pickler or mini golf wizard or a craft beer aficionado! We've also heard rumors that the masterminds at Dreamland plan to develop more of the property (which spans 64 acres!) for festivals on a major scale, as well as expand on-site fun to make Dreamland an "entertainment destination."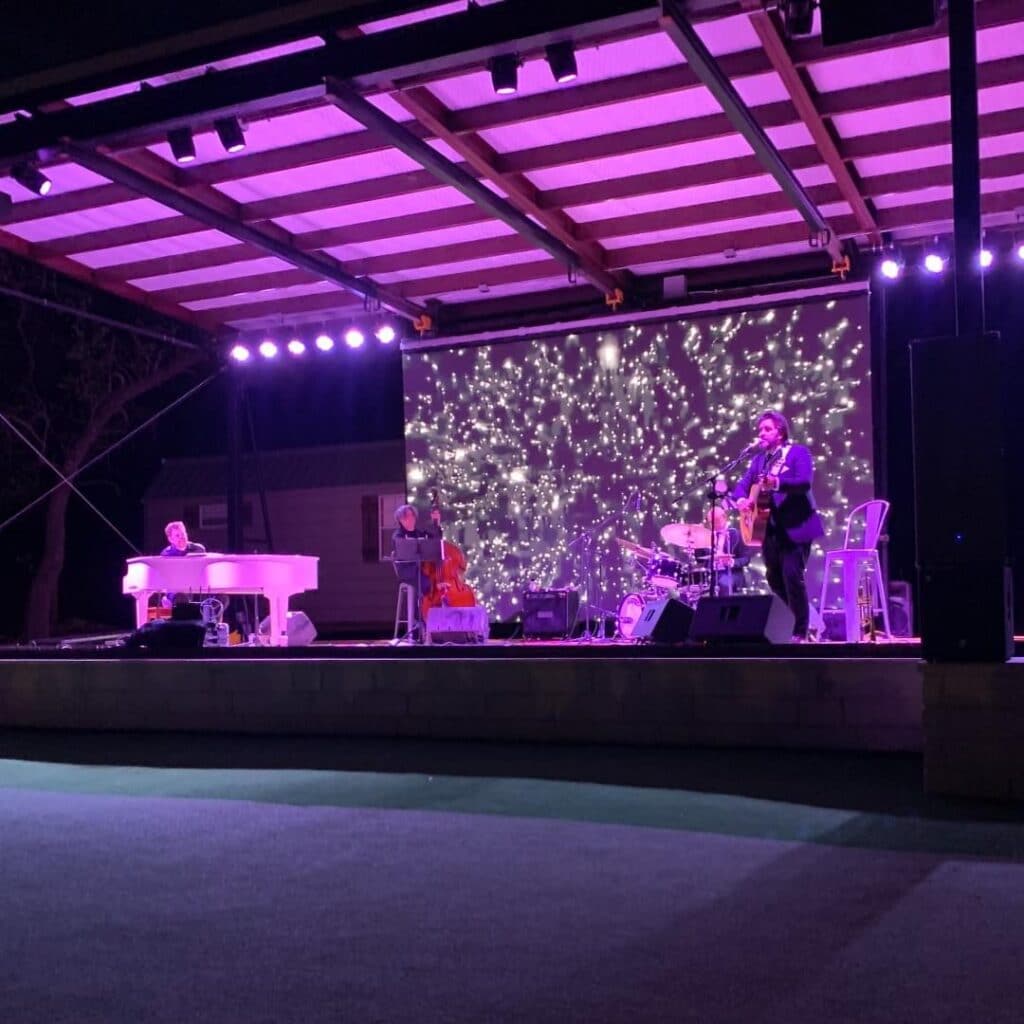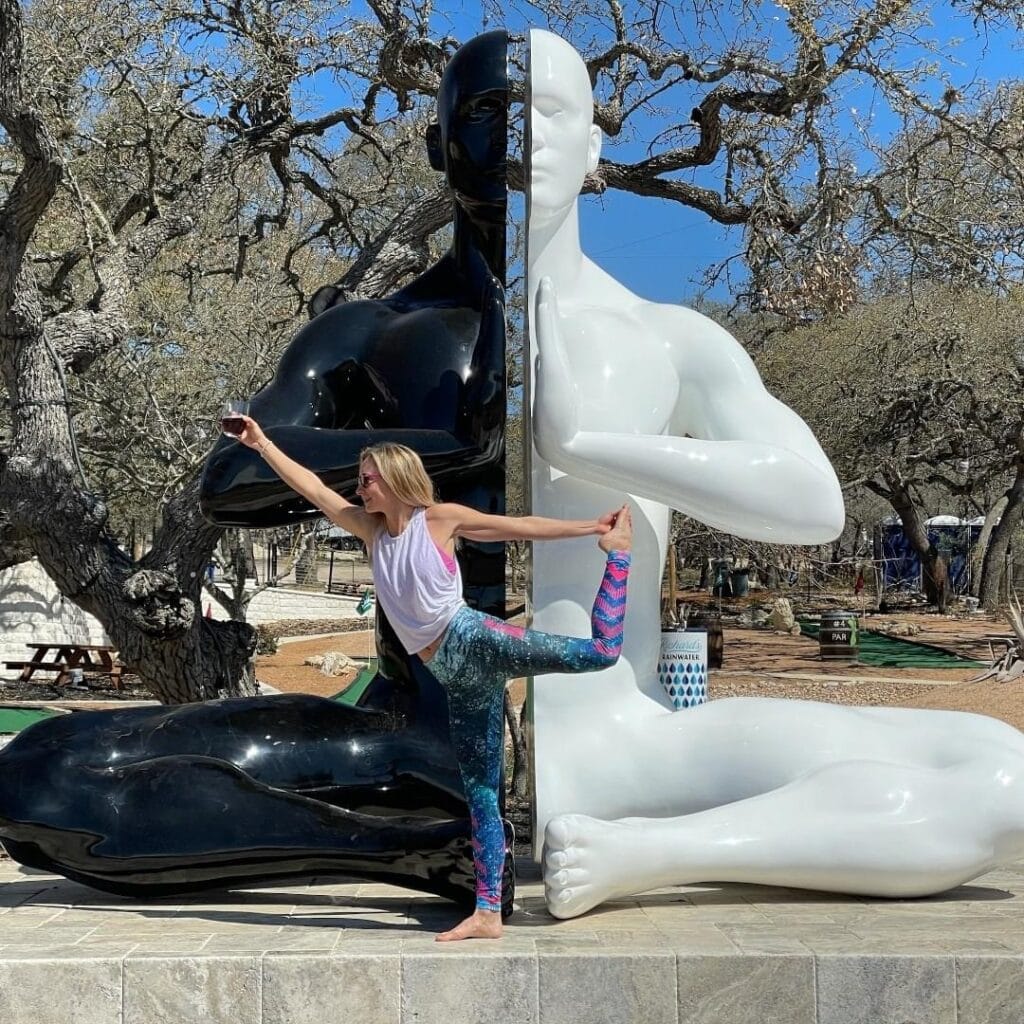 Live music, cool art, and yoga classes are just a few of the activities in store for visitors of Dreamland!
Many of the world's top pros have been out to Dreamland to check out the facility, including Ben Johns, Collin Johns, Dekel Bar, Corrine Carr, Rob Nunnery, Irina Tereschenko, AJ Koller, and others. A number of pros have taken up residence at Dreamland and hold camps and clinics for guests there, as well as use the center as a training facility when they're not busy traveling on the pro circuit. 
In connection with all this, Ben Johns and Rob Nunnery recently dropped a new episode on their podcast, "Freestyle Boys," where they talk about Dreamland mini golf course and how abysmal Johns' putting technique is — "fundamentally flawed" to be exact! You can listen to that episode here. They also recorded a slightly more serious episode with the founder of Dreamland himself, Steve Kuhn, where they discuss what his vision is for both Dreamland and DUPR. That episode can be found here.
Ben Johns and Corrine Carr take on Irina Tereschenko and Collin Johns on the Dreamland pickleball courts.
Okay, DUPR. You probably noticed that we mentioned DUPR or Dreamland Universal Pickleball Ratings above. DUPR is now the official ratings for the PPA Tour. But what does Dreamland have to do with DUPR, the newly launched rating system for pickleball players?
Well, DUPR has recently joined the PPA on tour and has introduced a system that allows self-reporting of match results, as long as at least one of your opponents confirms the result. This means you don't have to ever play a single tournament, but you can still have an accurate rating if you report your recreational wins and losses to DUPR. Of course, we know that rec games don't always translate directly to competitive tournament play, which is why we still recommend playing events for a rating that incorporates both skill and performance, but we still think this is a great option for players. Even better than this, it doesn't matter whether you enter a PPA event, a different association's event, or a local tournament — all wins and losses can be reported to DUPR and will be used to determine your rating. Ratings are between 2.000 and 8.000 and are composed of four digits for maximum precision. Another exciting perk is access to the DUPR app, which allows you to search for other players close to your skill level, connect with them, and play matches to test your rating and maximize fun!
DUPR will also have verified or sanctioned ratings similar to UTPR when they launch league and tournament software later in the year. The DUPR team also plans to add amazing content and some next-level video analytics, as well as more exciting skills and ratings features later this year.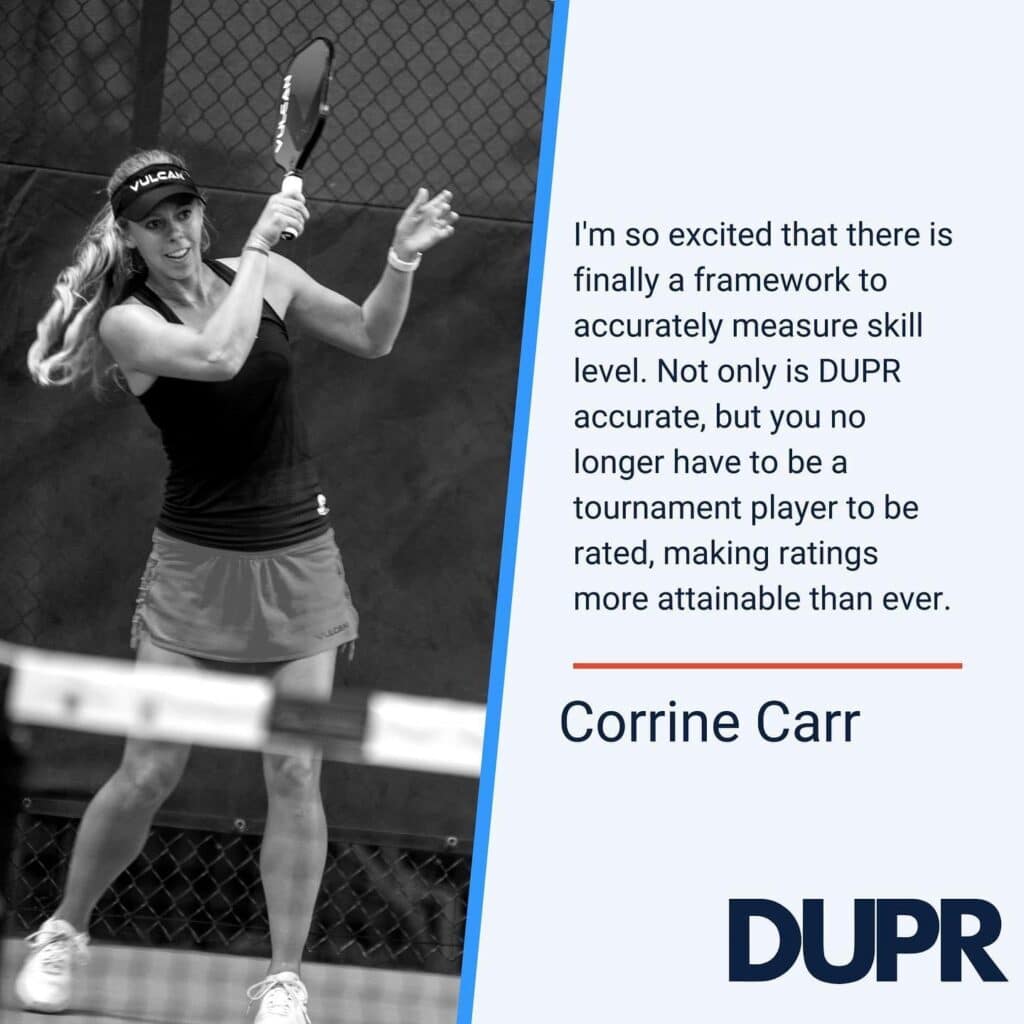 Many of the top pros have already endorsed the DUPR system of rating players.
Founder of both Dreamland and DUPR, Steve Kuhn, wanted to create an entertainment destination that celebrates pickleball, the American Dream, and good times with family and friends. He also realized that the sport needed a rating system that is easy and simple. By pairing the two, Kuhn hopes to improve the average pickler's experience and allow friendly competition to take the stage.
DUPR (and pickleball!) is all about bringing people together. Be a part of a ranking system that's for everyone, everywhere!