Vulcan Pickleball Expands its Investment in the Sport, Announces Major PPA Tour Partnership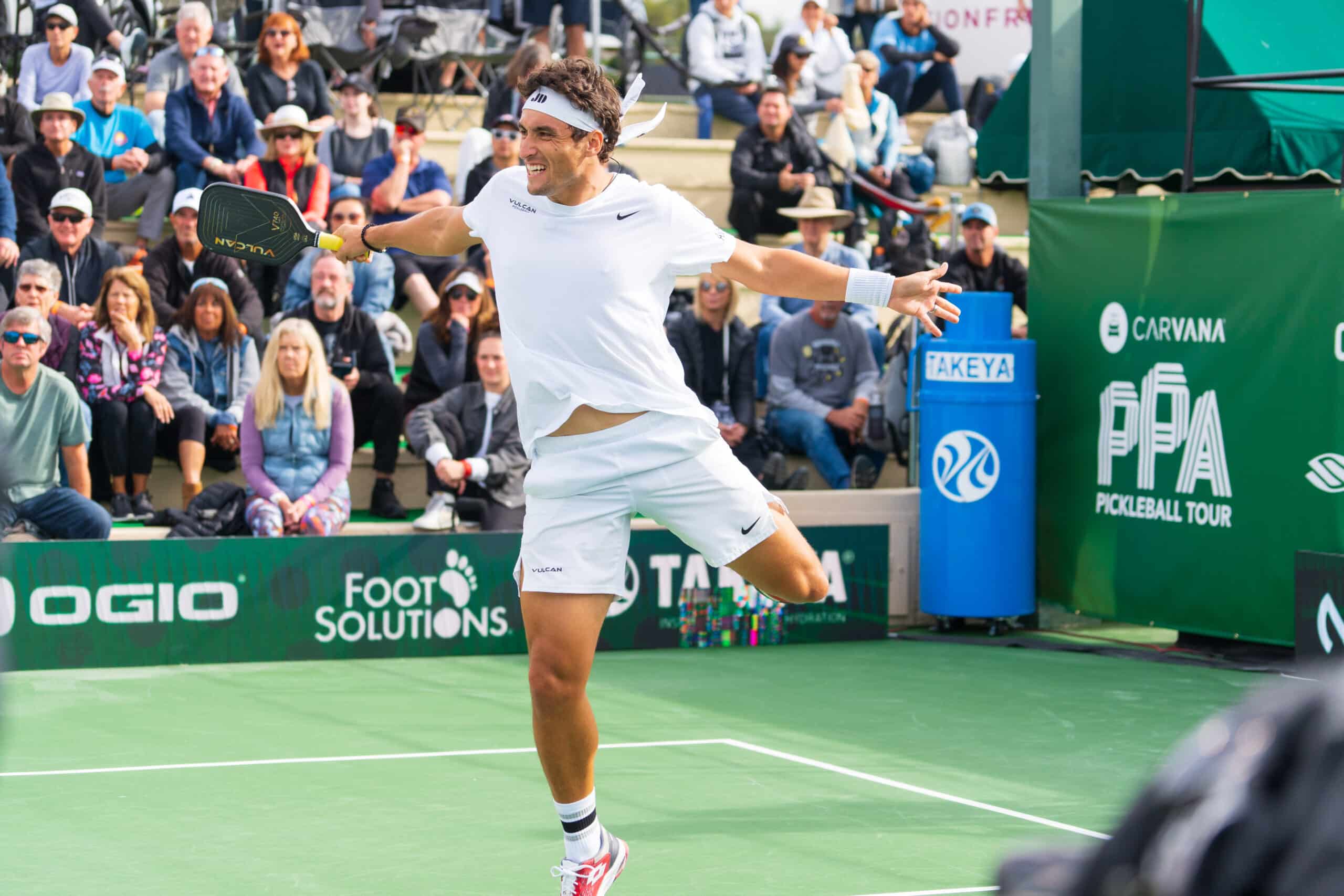 HOT SPRINGS, AR (Feb. 22, 2023) — Vulcan Pickleball continues its role as an elite sponsor of the Carvana PPA Tour — premier provider of professional and amateur pickleball events. In 2023, Vulcan has become one of just four brands designated as the "Official Paddle" of the PPA Tour. Vulcan also steps up as the Title Sponsor of the PPA Tour's "Vulcan Indoor National Championships," the world's largest indoor pickleball tournament, in Lakeville, MN from February 23-26. Buy tickets to watch the pros play here or tune into all the action via PPA TV and Tennis Channel. To add to the excitement, Vulcan will be launching its latest technological advance, the highly-anticipated V570 "Raw Composite" pickleball paddle during the event.
As America's fastest-growing sport, pickleball continues to skyrocket in popularity and hasn't shown any signs of slowing down. Vulcan's high-profile sponsorship reinforces the brand's commitment as one of the sport's most important leaders in pickleball gear and technology. The brand's visibility is expected to reach new heights this year as PPA secures mainstream broadcast deals with major networks, including CBS, ESPN, Tennis Channel, and others.
"Pickleball is a sport for everyone. It is easy to learn, incredibly social, and it embodies the healthy lifestyle that most of us desire. The PPA pro tour tells that story best, and we are thrilled to take our partnership with them to a new level," explains Vince Signorelli, CEO of Vulcan Pickleball.
"Paddles companies are the backbone of the tour, which makes singling out exceptional partners in this category a very important decision for our team," said Connor Pardoe, CEO and commissioner of the PPA Tour. "Vulcan Pickleball continues to invest in the sport and offer top-notch products, making it an easy choice as one of our big-four paddle companies in 2023."
The PPA Tour's schedule for the 2023 season includes 25 tour stops with the best players in the world competing for major payouts, ranking points, and the glory and prestige of battling to the top of the podium. Team Vulcan's sponsored pros include two world top 10 players, Jay Devilliers and Tyler Loong, both of whom are multiple-time titlists.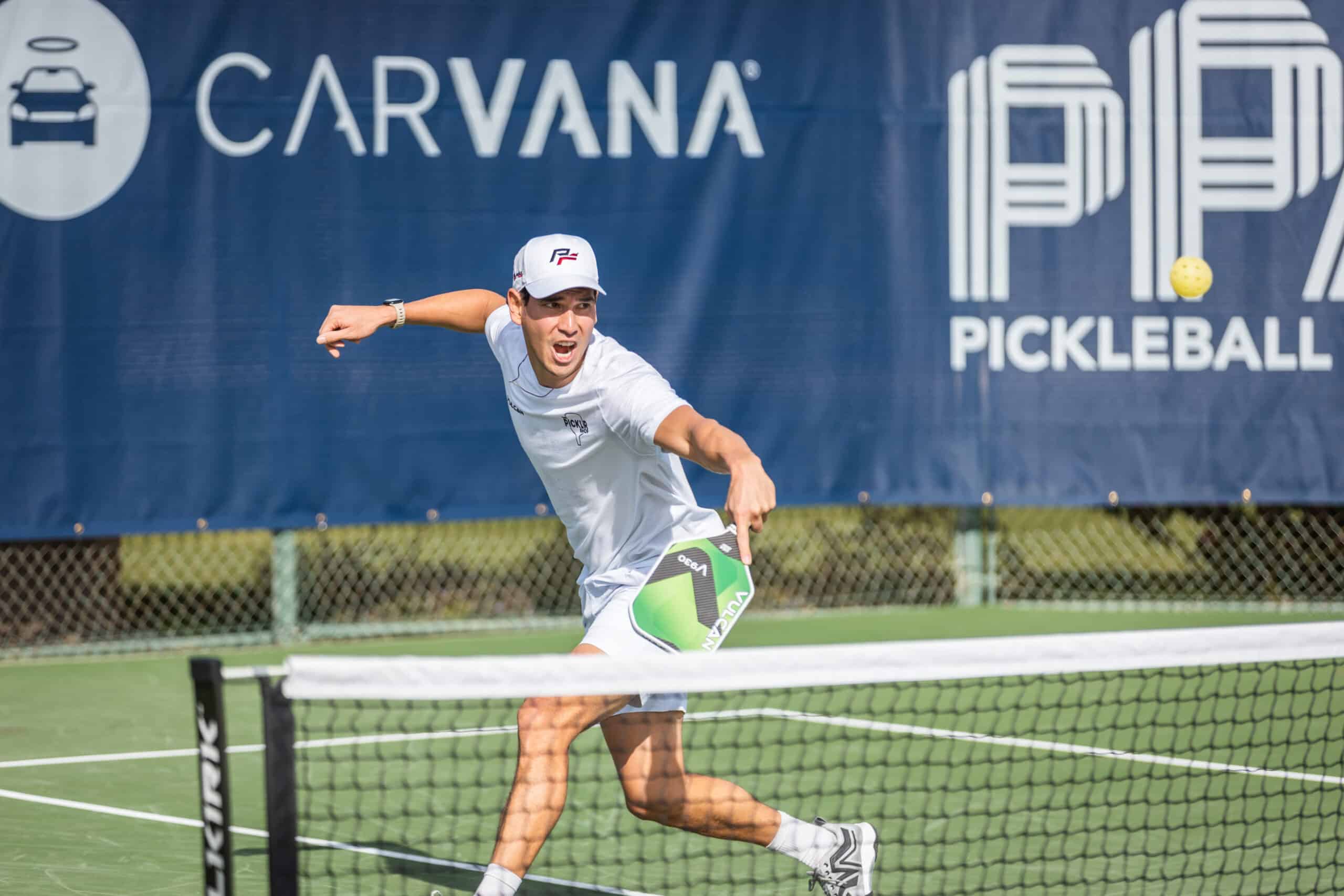 About Vulcan
Vulcan is headquartered in Hot Springs, Arkansas. It is a division of Tanners Team Sports Inc. The Vulcan brand is a collision of style, athleticism, and technology and manufactures the sport's largest collection of pickleball gear for all ages and abilities.
About Carvana PPA Tour
The Carvana PPA Tour is the professional tour of pickleball, organizing events and rankings for the top male and female pickleball players worldwide and awarding more than $5.5 million in annual prize money with equal play and pay. The Carvana PPA Tour is set to host 25 events in 2023 at world-class facilities like the Lindner Family Tennis Center in Cincinnati, Mission Hills Country Club in California, and the Darling Tennis Center and Mandalay Bay in Las Vegas. Inviting all to compete and "play where the pros play," the Carvana PPA Tour offers amateur divisions of play for every level, unparalleled experiences for fans and spectators, gorgeous venues, pro player meet-and-greets, food/beverages, live entertainment, VIP upgrades, giveaways and games, shopping, vendors, and more. Founded in 2018 and based in Salt Lake City, UT, the Carvana PPA Tour is operated by parent corporation, Pickleball.com. For more information, go towww.ppatour.com. SeePro Player Profiles and follow us on social:TwitterInstagramYouTubeFacebookLinkedIn.
Media Contacts:
Jenna Tackett / [email protected] / (501) 760-6888
Hannah Johns / PPA Tour / [email protected]