Underdogs Rule the Day in Atlanta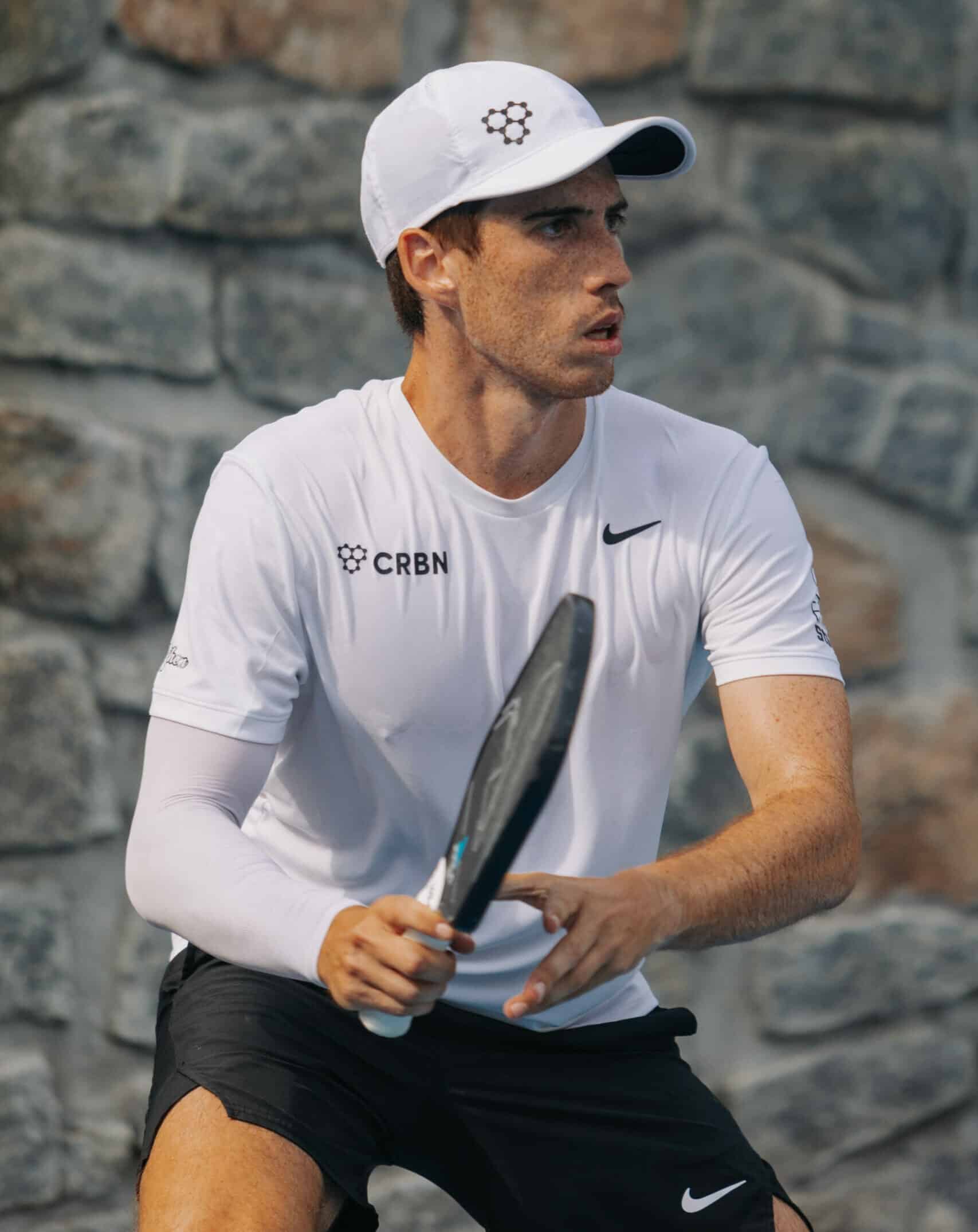 Things kind of went the way they were supposed to go in the women's pro singles Thursday at the Arcytech Atlanta Grand Slam.
Can't really say the same for the men's side.
While the top four seeds all advanced to the semifinals, and both the top seeds – Anna Leigh Waters and second-seeded Catherine Parenteau – won those matches, the men's side was the day of the dog.
The underdog.
None of the top four seeds advanced to the semifinals, and John Cincola, the No. 6 seed, was the only players among the top 10 to make it that far.  
If you had a bracket filled out ahead of time for this PPA event, it would have been busted early. The result means No. 23 seeded Rafa Hewett will take on No. 12 seed Federico Staksrud on Sunday in the men's final. 
"Great experience, amazing venue. I like big stages, I think it helps me to step up my game," said Staksrud after beating No. 24 seed James Ignatowich, 6-11, 11-5, 11-1. "I'm feeling good, been training a lot, and I think it paid off today. Now time to keep momentum going for Sunday."
Staksrud gained a lot of momentum Thursday by beating No. 4 seed Julian Arnold, who had been playing really well, including getting to the final of the most recent PPA event in Charlotte, N.C. Staksrud beat Arnold 11-0, 10-12, 11-5 in a tight quarterfinal.
Hewett needed three games and then fought off two match points to beat Cincola, 11-9, 6-11, 12-10, in a match that had plenty of emotion, a few overturned calls and lots of fist pumping. 
Championship Sunday will be broadcast on Tennis Channel and Tennis Channel Plus, as well as the PPA's Facebook and YouTube pages.
Top-seeded Tyson McGuffin was ill and had to forfeit his match Thursday. He is expected to play Friday and Saturday in doubles events. No. 2 seed Ryan Sherry lost his first match of the day to No. 31 seed Gabriel Tardio, 11-9, 11-4.
Over on the women's side, Waters had no issues or problems advancing to Championship Sunday, beating the heat as temperatures soared and then beating No. 4 seeded Lea Jansen, 11-2, 11-0. Waters dropped just one game in her three matches on Thursday.
"I'm super excited about heading to the Grand Slam final," Waters said. "Today was a really tough day. It was super hot out there but I had such a great time. I had to get through some tough opponents to get here, but I am so excited to be playing on Sunday."
Parenteau beat No. 3 seed Callie Smith, 11-8, 10-12, 11-7 in the other semifinal. Jansen beat Smith 11-5, 11-0 and won bronze. 
"Making it to Championship Sunday for the first Grand Slam of the year feels amazing," Parenteau said. "After winning the triple crown in North Carolina, the hope is always to be able to repeat at the biggest and most important tournaments of the year. Since Atlanta is the first of the year it feels like a great start to the tournament!"
On the men's side, No. 16 seed Jake Kusmider was another bracket buster on Thursday. He lost in his first match of the day and then won seven matches in a row to earn a shot at the bronze medal. He beat Cincola to get to the medal round where he lost to Ignatowich, 11-5, 11-3. The match sent Ignatowich home with the bronze and an exciting run to the semifinal under his belt.
It's been quite the exciting start to the week, and we can't wait to see what the next few days of play will bring!