Courts, Equipment, and Instruction Given to Local Clark County Elementary School Students
The Professional Pickleball Association (PPA Tour) returned to Clark County on Wednesday this week to sponsor another elementary school's pickleball program, this time at Vassiliadis Elementary School.
As part of its efforts to bring pickleball to children, the PPA Tour sent out staff members and two of its top pros, AJ Koller and Lea Jansen, to hold a pickleball clinic for over 40 elementary school students. Koller is a Las Vegas native and first began training and competing in professional pickleball while living in the area. Jansen hails from Austin, TX.
Thanks to generous equipment donations, students received 60 paddles from Selkirk, and 100 balls and 6 nets from Onix Pickleball. MGM Rewards helped sponsor the event and bring it to fruition. The Southern Nevada Pickleball Club came out to paint permanent outdoor pickleball courts and help with instruction. The PPA Tour left all the equipment used at the clinic at the elementary school for kids to keep so that the sport can be taught in PE classes and as a club sport at the school in the future.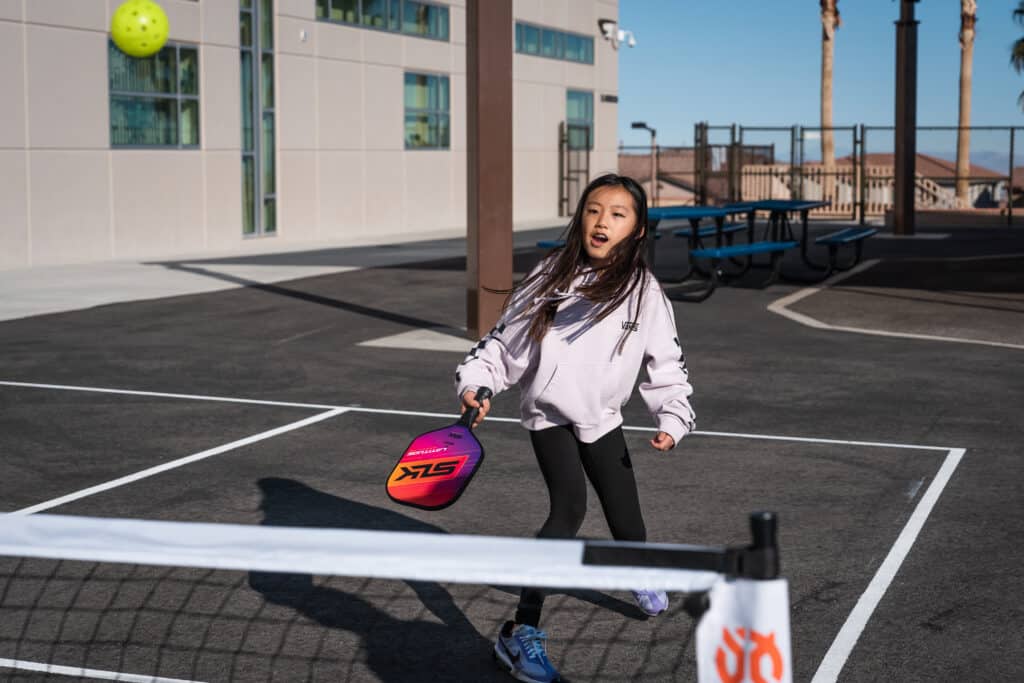 "It's an honor to bring pickleball to the younger generations through the Tour, our sponsors, and pro-player involvement," said Dresden Sutherland, Executive Administrator at the PPA Tour. "Pickleball drives community engagement, and we are excited to spread pickleball camaraderie at tournaments across the country in 2023."
The PPA Tour held its previous charitable event for kids at Clark County's Gray Elementary School back in October of this year and intends to sponsor a new Clark County elementary school each time it visits the area.
"Pickleball is easy for anyone to pick up and start learning, which makes it the perfect choice to teach to kids," said Hannah Johns, Content/PR Director at the PPA Tour. "It's a healthy activity that gets kids moving, laughing, making friends, cooperating with each other, and best of all, having good old-fashion fun outside."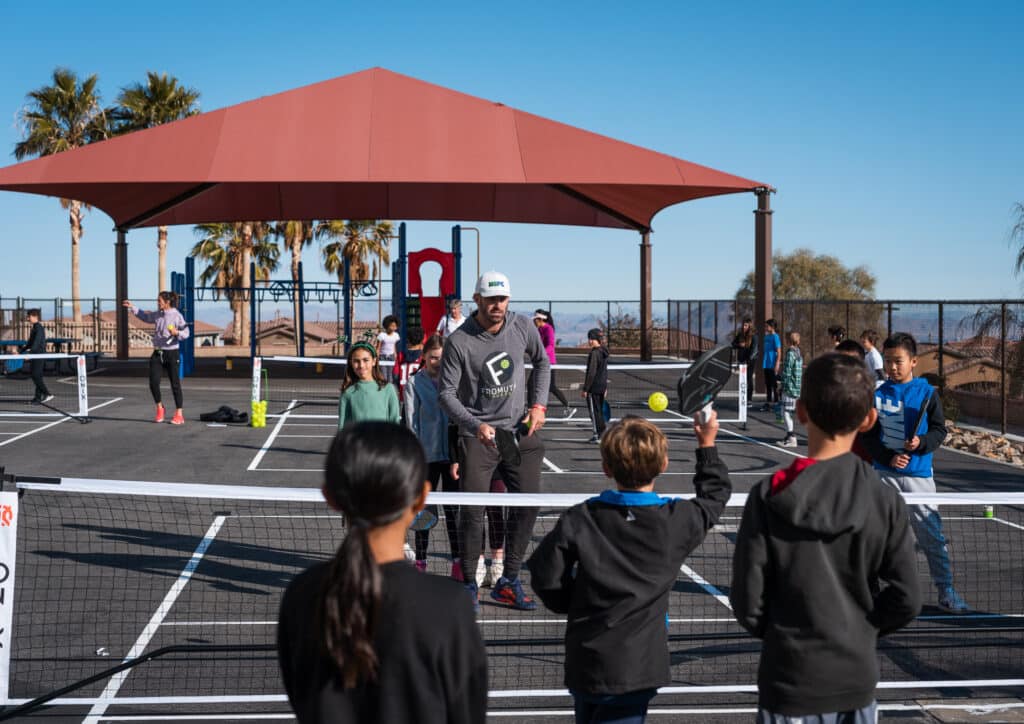 In the words of one of the elementary school students who took part in the clinic on Wednesday, "This is so much fun! Can we play everyday?"
The PPA Tour, which holds professional and amateur pickleball tournaments all over the U.S., was able to make Wednesday's charitable event happen thanks to the Tour being in town that week as it hosted the bubly Team Championships presented by MGM Rewards at the Mandalay Bay Resort and Casino from December 15-18. For tickets and info about this event, visit https://www.teampickleballevent.com.
All Clark County students under 12 also received free entry to the bubly Team Championships, so they could attend and watch their instructors from Wednesday, Koller and Jansen, take on the best players in the world on Championship Court!
See photo assets from the kids clinic here.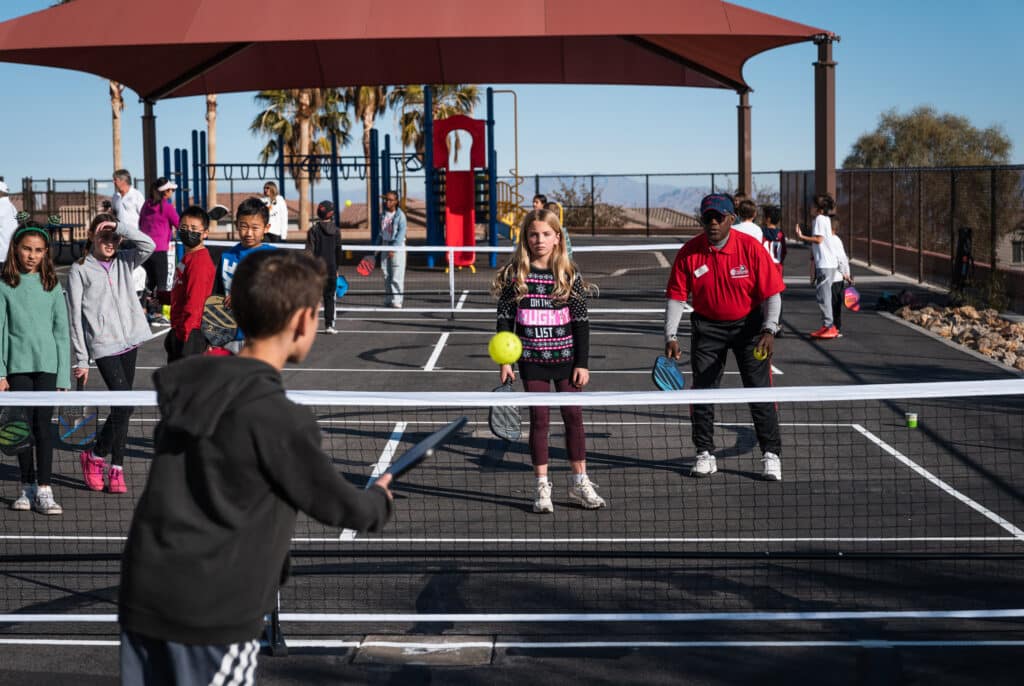 About the PPA Tour:
The Professional Pickleball Association is the renowned organization for the sport of pickleball, establishing special events, rankings, and ways to watch the world's top male and female pickleball players and awarding nearly $3 million in annual prize money. With more than 20 events in 2022 at first-class facilities including Riviera Country Club in Los Angeles, The Lindner Family Tennis Center in Cincinnati and Mandalay Bay in Las Vegas, the PPA is the premier provider of professional and amateur events. Founded in 2018 and based in Salt Lake City, UT, the PPA is focused on elevating the game across the country and worldwide. For more information, visit ppatour.com.