Tennis No Longer, Christian Alshon Is All In On Pickleball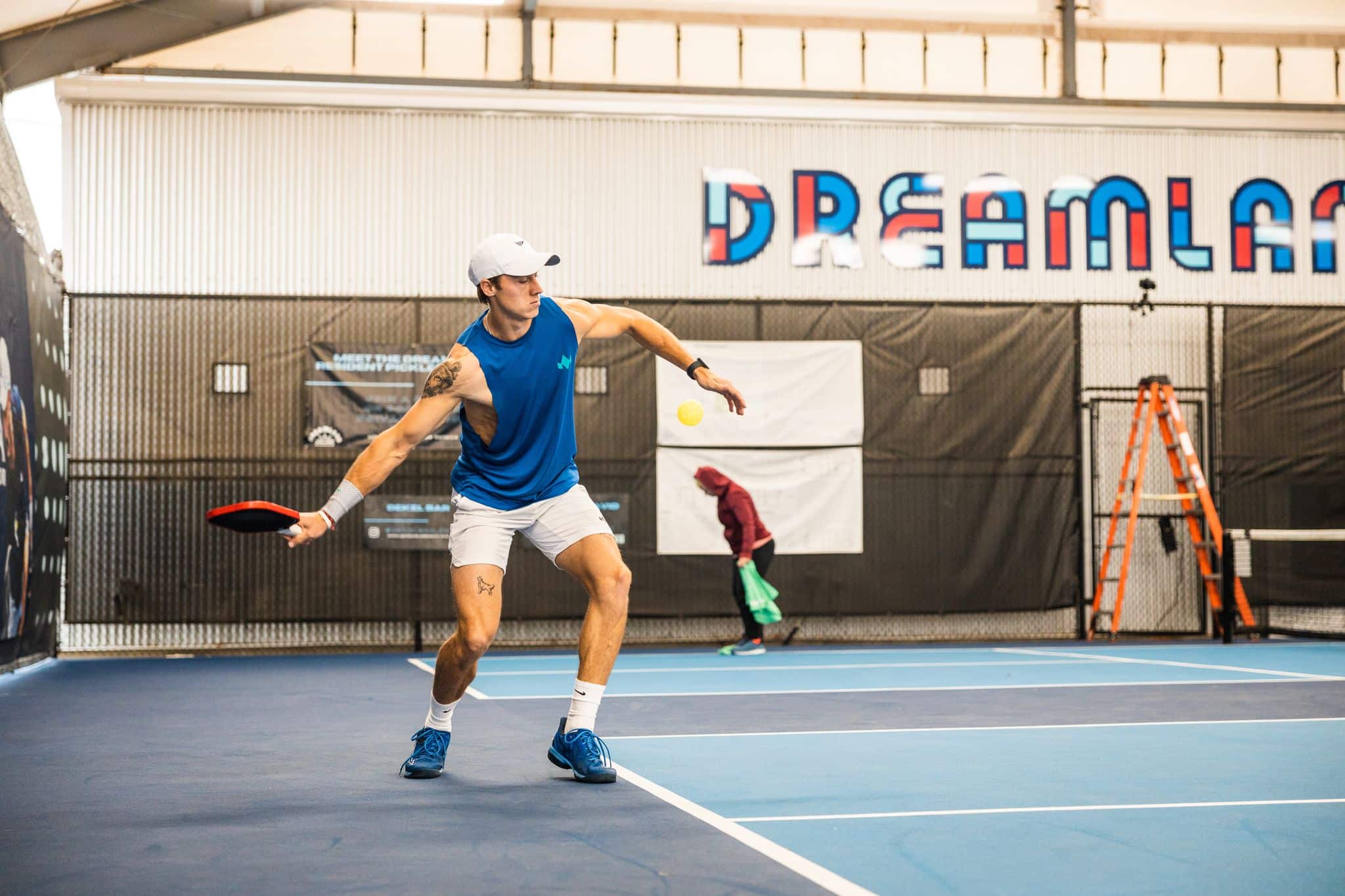 Christian Alshon was a top-ranked junior tennis player. OK, that's not necessarily uncommon in the world of professional pickleball. The PPA Tour landscape is teaming with ex-tennis players.
But the PPA isn't full of players who won an NCAA title and then quit the sport immediately.
Before diving into professional pickleball full-time, Alshon had just finished an undefeated season at the University of Chicago. An 18-0 year. A champion after an unlikely journey that started at the University of Virginia where he admits to getting kicked off the team, then to Chicago where he also admits to getting benched for missing a team meeting before his first match with his new team.
Spring forward a bit. Back home in Boca Raton, Fla., the summer after lifting the trophy for University of Chicago, Alshon met Leigh Waters, PPA pro and mother of No. 1 women's player, Anna Leigh Waters. Team Waters intro'd Alshon to the sport they have dominated in over the last year or two, and as you might guess, that was the end of his pro tennis aspirations.
It was the beginning of professional pickleball. And Thursday at the Austin Onix Showdown, Alshon reached the medal stand for the first time, earning himself a bronze in singles.
He beat Collin Shick, the darling of last week's PPA Tour stop in Florida. He beat the fifth-seeded Hunter Johnson. He beat the fourth-seeded Jay Devilliers before losing to No. 1 Ben Johns. Then Alshon rallied for a bronze medal clinching, 11-2, 11-3 victory over 11th-seeded Connor Garnett. It was a big day.
Alshon's response?
"I'm surprised it took this long," he said.
Well, time is relative. After all, Alshon is just 22. He's not exactly a experienced veteran of the tour, and he is still finishing up school in Chicago where he will earn an economics degree with a specialization in business this summer.
"I am a full-time student," he said. "It was hard to find the motivation to do well in my classes, I was traveling most weekends to play PPA tournaments and when I wasn't, I was training in Chicago on my squash wall."
Training for pickleball, not tennis, where Alshon was a top-ranked junior player, ranking in the top 10 in the nation as a 16 year-old and 18 year-old.
Pickleball and the PPA Tour are better because of him.
"Anna Leigh and Leigh saw the potential in me and were supportive in my decision to forego playing my senior year of college tennis," Alshon said.
But not everyone has been as supportive of Alshon's career. James Ignatowich, a top-10 player on the PPA Tour, who was also a training partner to Alshon early on in Alshon's pickleball ascension, called Alshon out after a win during a February tournament in Minnesota.
"I'm glad it wasn't on camera, because something like that shouldn't even be available to the public," Ignatowich said after beating Alshon in a quarterfinal match.
Ignatowich has also jabbed back at Alshon on Twitter, lending credence to the idea that the feud, which some have questioned whether is made-for-TV, is real.
And that's good for pickleball, too.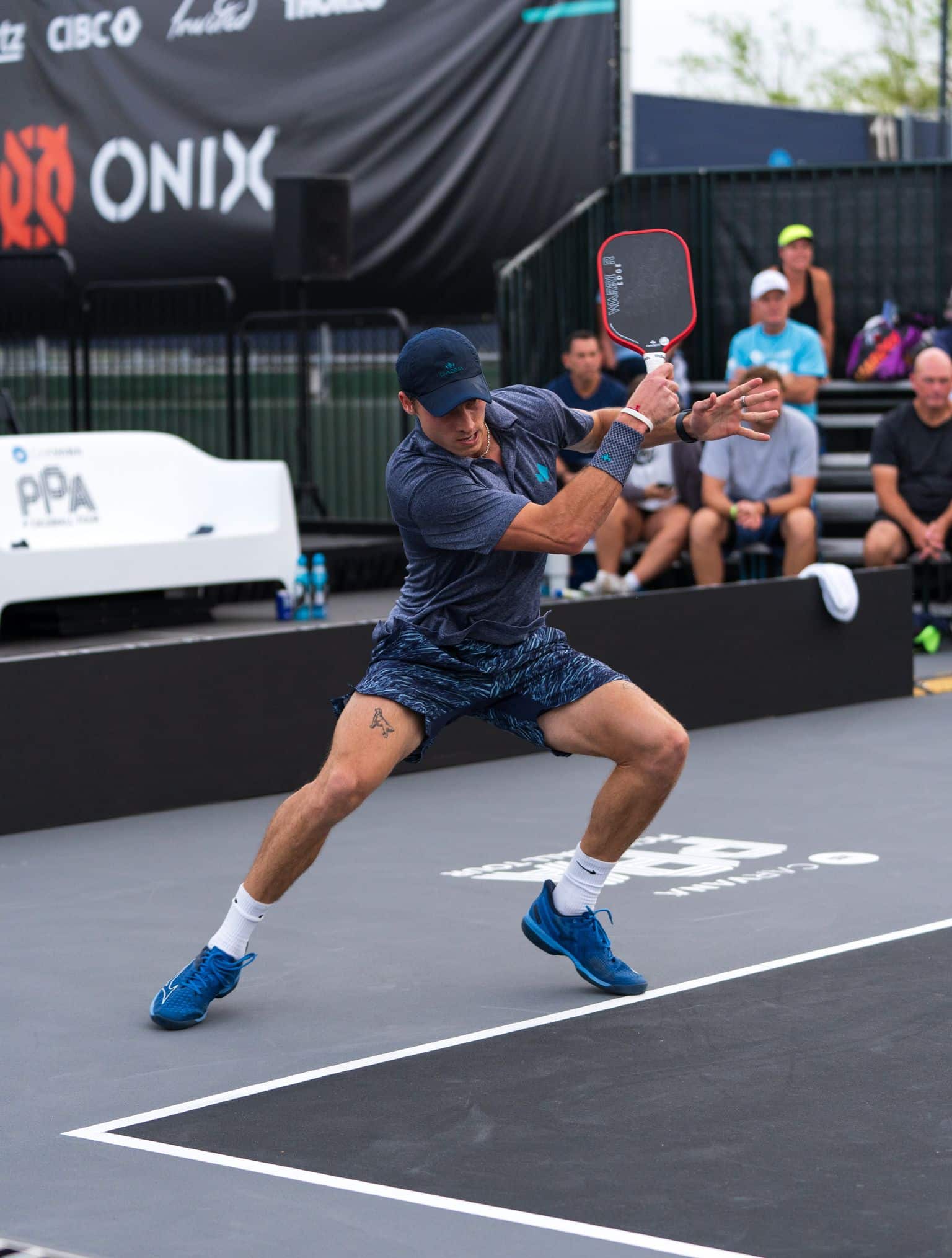 "James thinks he's better than me at pickleball," Alshon said. "James and I have known each for over a decade in junior tennis, and we used to train together, even at the same academy for a period. We were never friends."
"That being said, he is a big reason I am on the pro pickleball tour. He is a big reason I started, because when I saw him break the top 10, I thought to myself, 'If he could do this, I definitely could.'"
That confidence showed Thursday in Austin.
"Upsets?" he said after his run to the semis. "Not in my opinion. I've been working and training hard, even with school, and it's cool to see the fruits of my labor improving."
Yesterday, the men's singles matches resulted in Ben Johns and Federico Staksrud headed to yet another battle in the finals. On the women's side, Anna Leigh Waters and Catherine Parenteau will face off on Championship Sunday.
The action at the ONIX Austin Open continues this weekend with Mixed Doubles, Men's and Women's Doubles, and Championship Sunday. Tune in via the @PPATour YouTube channel.