Tennis Channel, Carvana Professional Pickleball Association Form Joint Venture to Further Build Fastest-Growing Sport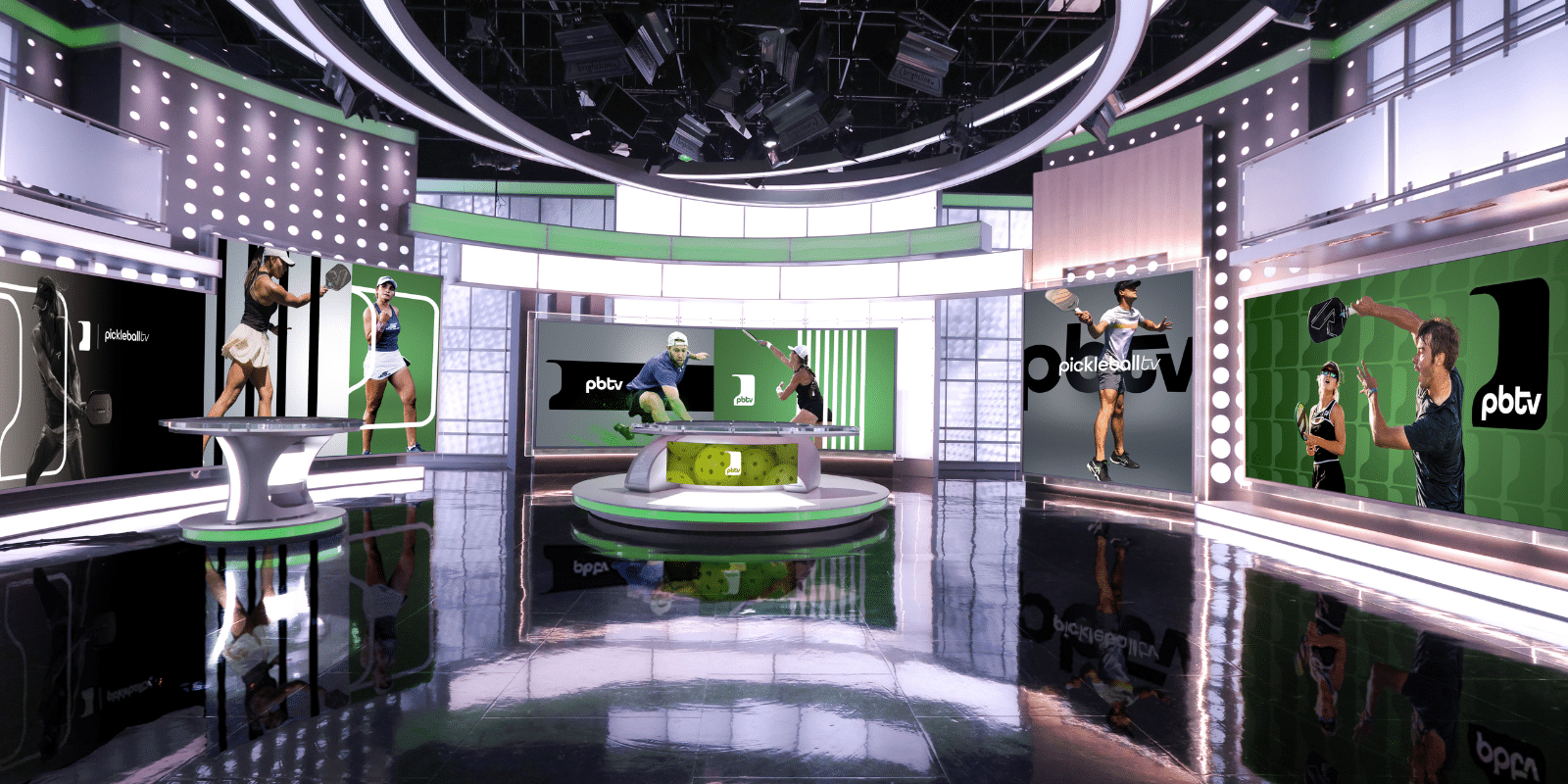 As Tour's 360-Media Arm, Network will Produce all Events and Launch Destination Pickleball Channel, App and Website
Partnership between Giants will See Ad Sales Teams work Together to Unlock Rising Pickleball Sponsorship Demand
LOS ANGELES and DALLAS, Sept. 26, 2023 – Tennis Channel and the Carvana Professional Pickleball Association (PPA Tour) have formed a commercial joint venture to further build pickleball – America's fastest growing sport – in this country and worldwide. Effective immediately, the partnership will see the vast majority of PPA Tour matches appear live on Tennis Channel platforms, integrated advertising-sales efforts for media and tournaments, and the launch of a 24-hour pickleball channel. Tennis Channel will produce all events for the PPA Tour, the sport's professional pinnacle and home to the top male and female pickleball players around the world. This includes No. 1 players Ben Johns and Anna Leigh Waters.
The network will work with the PPA Tour to create Pickleballtv, a standalone pickleball channel – initially a FAST channel but eventually also a streaming live/video-on-demand service – and separate websites and apps solely dedicated to the tour. A minimum of 100 live hours of PPA Tour play will appear annually on Tennis Channel and its free ad-supported streaming television (FAST) channel, T2. Viewers will have further access to PPA Tour coverage on the network's subscription streaming service, Tennis Channel Plus, its website and its app. As the producer of all PPA Tour content, Tennis Channel will have the right to show every match on the tour, including same-day delay and on-demand access to competition that does not appear live on the network. Pickleball enthusiasts who currently watch matches online for free on other platforms will continue to do so on Tennis Channel's website.
With the agreement, Tennis Channel parent-company Sinclair Ventures has the option to invest in the parent company of the PPA tour.
According to February's annual Sports & Fitness Industry Association Topline Participation Report, pickleball has been the fastest-growing sport in the United States for three consecutive years, increasing 159% in that time.
"This is an exciting moment in the ongoing evolution of the Carvana PPA Tour," said Tom Dundon, owner of Pickleball.com and the Professional Pickleball Association. "There's no company in the world that's as well positioned as Tennis Channel to immediately capitalize and expand upon the current pickleball explosion and the early success of the PPA Tour. Their model is unique in sportscasting, and we couldn't be happier to work with them to develop a consistent, reliable home for current pickleball fans and others to come."
Both organizations will work closely to combine the tour's yearlong premier pickleball competition and the network's media infrastructure to maximize the PPA Tour's leverage while increasing the popularity of and participation in the sport in the United States and abroad. Tennis Channel staples – original storytelling, studio productions, podcast material, social and online content, ongoing promotion, and round-the-clock conversation – will be developed for pickleball audiences and the tour will work with the network to enhance the in-person and on-air consumer experience. As part of the arrangement, both will also work together to tap into the increasing sponsorship demand of organizations that are interested in the popular sport. Tennis Channel and PPA Tour sales teams will offer combined packages across the tour, events and media platforms.
"Tom and (PPA Tour CEO Connor Pardoe) and their teams have created the gold standard in pickleball," said Ken Solomon, president, Tennis Channel. "The future of any sport is driven by its media approach. Tennis Channel has spent two decades streamlining the sheer volume of tennis, its tours and its schedules in an easy-to-follow system across popular platforms. Now we're going to apply that same hub-and-spoke model to show people how compelling pickleball and its stars are at the professional level."
A number of active or recently active professional tennis players have played or plan to play on the PPA Tour, among them Grand Slam doubles champion Jack Sock, former WTA No.5 Genie Bouchard and former ATP No.11 Sam Querrey. Major League Pickleball (MLP by Margaritaville), the team league which was just announced to have merged with the PPA Tour under a new united holding company, will also receive broad coverage on Tennis Channel's platforms. The league has generated widespread media attention due to its extensive roster of celebrity owners, among them Tom Brady, Eva Longoria and LeBron James. Former and current tennis players Chris Evert, Naomi Osaka, Tennis Channel analyst Tracy Austin and Nick Kyrgios are also part of MLP ownership groups.
Pickleball has been part of Tennis Channel's long-term strategy since the sport's burst in popularity in recent years. The network first aired a PPA Tour event in September 2021 before greatly expanding its coverage in 2022, with events on its platforms throughout the year. There are 25 PPA Tour events on the 2023 calendar.
The network will not air pickleball in time periods where it has the rights to live tennis. Tennis Channel celebrated its 20th anniversary on May 15.
About Carvana PPA Tour
The Carvana PPA Tour is the professional tour of pickleball, organizing events and rankings for the top male and female pickleball players worldwide and awarding more than $5.5 million in annual prize money with equal play and pay. The Carvana PPA Tour is set to host 25 events in 2023 at world-class facilities like the Lindner Family Tennis Center in Cincinnati, Mission Hills Country Club in California, and the Darling Tennis Center and Mandalay Bay in Las Vegas. Inviting all to compete and "play where the pros play," the Carvana PPA Tour offers amateur divisions of play for every level, unparalleled experiences for fans and spectators, gorgeous venues, pro player meet-and-greets, food/beverages, live entertainment, VIP upgrades, giveaways and games, shopping, vendors, and more. Founded in 2019, the Carvana PPA Tour is owned and operated by parent corporation, Pickleball.com. For more information, go to www.ppatour.com and follow us on social: Twitter, Instagram, YouTube, Facebook, LinkedIn.
Tennis Channel (www.tennischannel.com) which is owned by Sinclair Inc., is the only television-based multiplatform destination dedicated to both the professional sport and tennis lifestyle. The network has the most concentrated single-sport coverage in television in one of the world's most voluminous sports, with multiple men's and women's tournaments and singles, doubles and mixed competition throughout the year. Tennis Channel has rights at the four majors – US Open, Wimbledon, Roland Garros (French Open) and Australian Open – and is the exclusive U.S. home of all men's ATP World Tour and women's WTA Tour competitions, Davis Cup, Billie Jean King Cup, United Cup, and Laver Cup. Direct-to-consumer streaming service Tennis Channel Plus is available to everyone in the United States and allows subscribers to select from another 4,500 live and on-demand matches and award-winning content from short-form to films throughout the tennis season. Tennis Channel International brings live competition and network content to markets in Europe and Asia via digital subscription and free ad-supported streaming TV (FAST) channels. Additional platform www.tennis.com is the largest digital outlet dedicated to the sport. Tennis Channel also manages a network of close to 20 podcasts.
About Sinclair, Inc.
Sinclair, Inc. (Nasdaq: SBGI) is a diversified media company and a leading provider of local news and sports. The Company owns, operates and/or provides services to 185 television stations in 86 markets affiliated with all the major broadcast networks; owns Tennis Channel and multicast networks Comet, CHARGE! and TBD; and owns and provides services to 21 regional sports network brands. Sinclair's content is delivered via multiple platforms, including over-the-air, multi-channel video program distributors, and the nation's largest streaming aggregator of local news content, NewsON. The Company regularly uses its website as a key source of Company information which can be accessed at www.sbgi.net.
For further information:
Eric Abner, Tennis Channel, 310-314-9445, eabner@tennischannel.com, @TennisChannelPR
Jeff Watson, PPA Tour, 817-944-2298, j.watson@ppatour.com