STORYLINES FOR THE 2023 CARVANA ARIZONA GRAND SLAM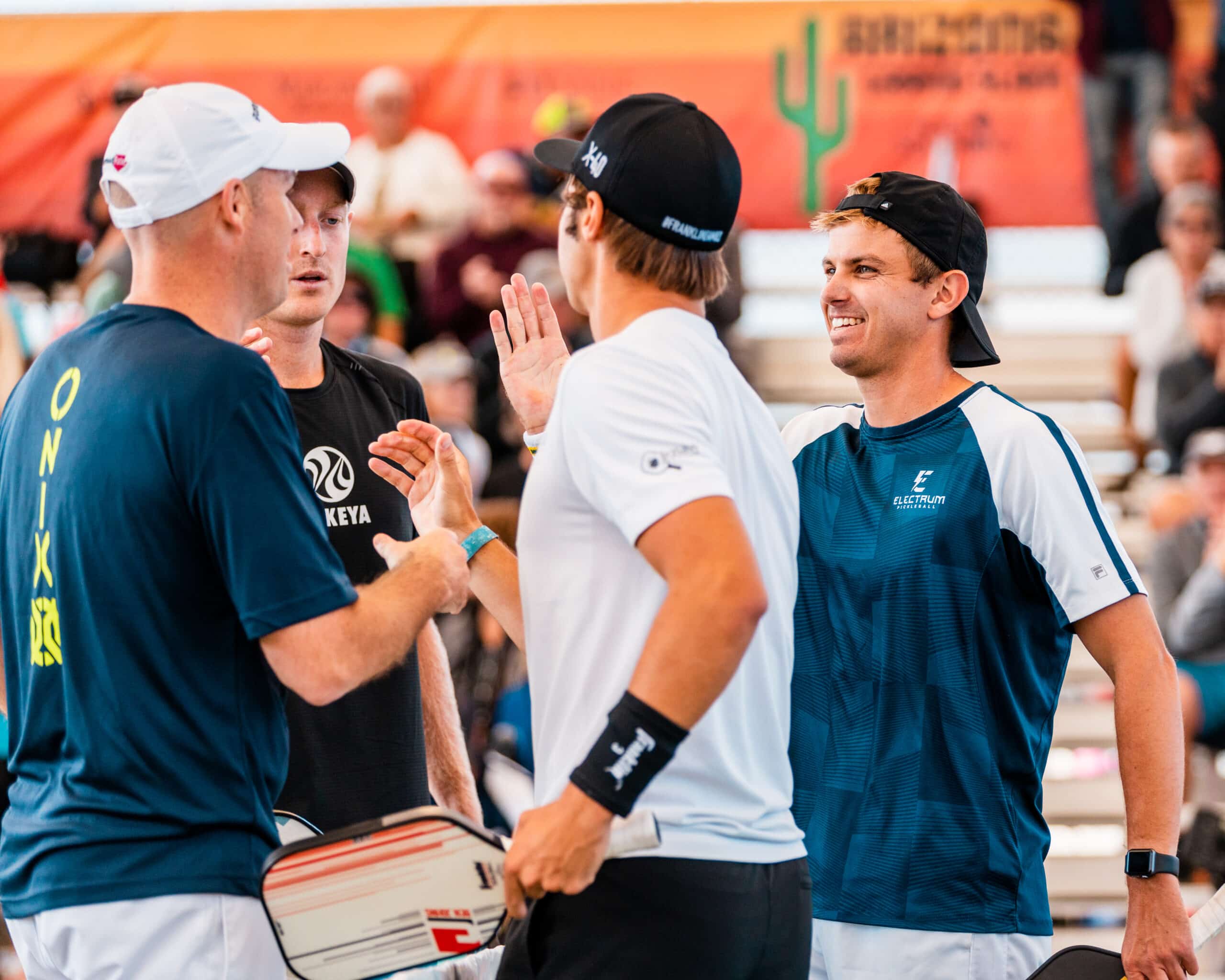 GENERAL:
Will we see a triple double triple for Ben Johns and Anna Leigh Waters (winning singles, doubles, and mixed) to continue their perfect streak in 2023?
As of the time that this was posted, Tyson McGuffin is a scratch due to the minor foot injury. His team put out the following statement:
"Tyson will not be playing in Arizona as he continues to take rehab on his foot. He does expect to be competing on tour again very soon."
This week in the audition hot seat is Anna Bright alongside AL Waters. AL's partner from the previous tournament, Catherine Parenteau, is set to play with Jorja Johnson.
Dekel Bar has entered the chat. This weekend will mark his first PPA event of the year. He will be playing with Megan Fudge and AJ Koller.
AJ Koller won two bronze medals at this same tournament in 2022 (with partners Callie Smith and Tyler Loong) – but will not defend them with the same partners as he is paired with Jessie Irvine and Dekel Bar in '23.
Will this be the week that talented youngster JW Johnson makes his way to a final after missing Championship Sunday in the first two events of the year?
Will an unexpected seed in one of the events pull some upsets and get into the semis as Sarah Ansboury and Bobbi Oshiro did last week? Note that Oshiro/Ansboury are not in the draw together this week.
Any Arizona fatigue? This will be the 3rd pickleball event in 4 straight weeks in the desert: MLP, the Desert Ridge Open, one off-week, and now the AZ Grand Slam.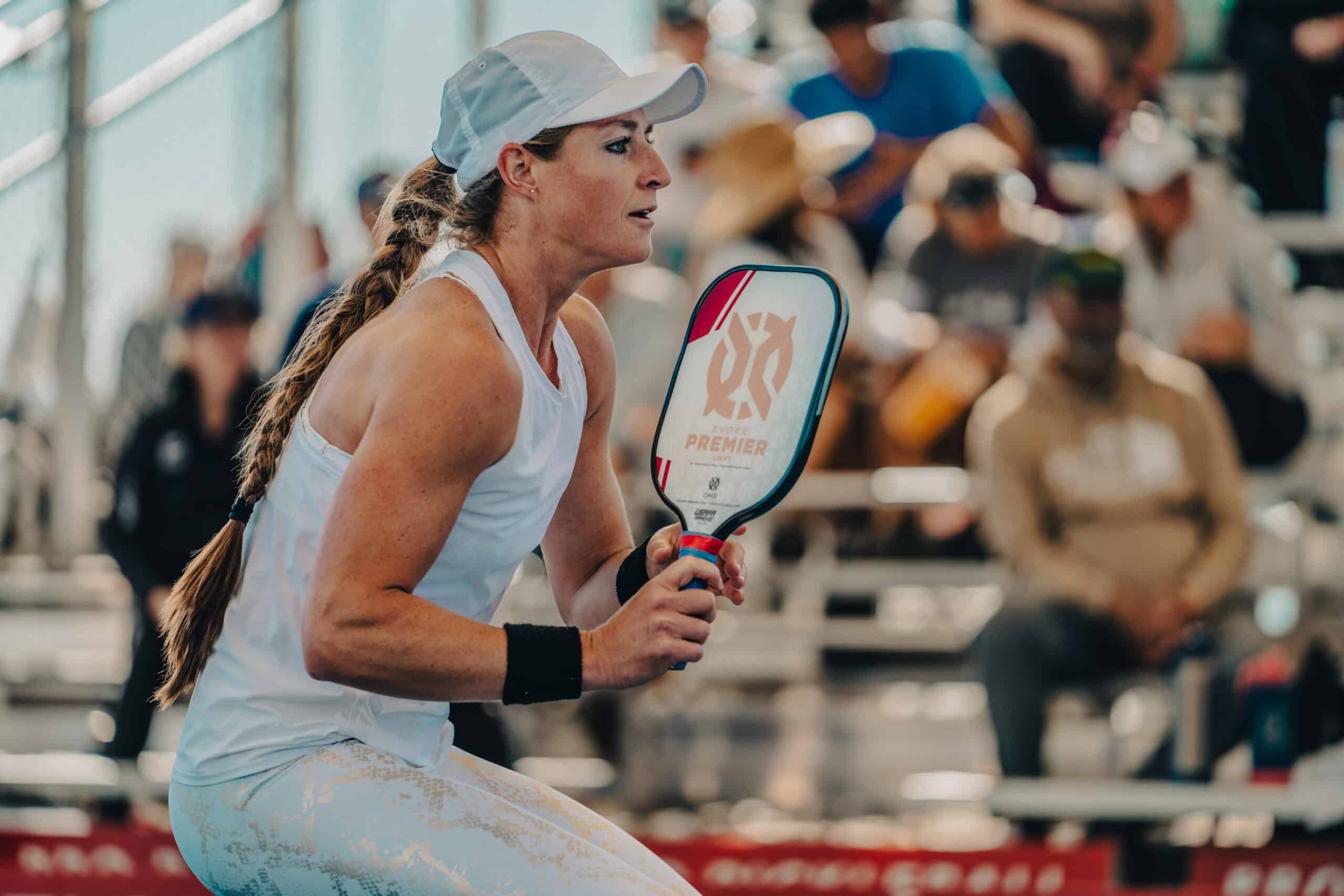 MEN'S SINGLES:
Ben Johns is the defending singles champion here over Tyson McGuffin.
Federico Staksrud has already earned himself two silver medals to start 2023 and took Johns to three games in Phoenix just two weeks ago. 

WATCH OUT FOR: Julian Arnold. He took the bronze at Desert Ridge and was the recipient of the Major League Pickleaball MVP award during MLP's first event of the season. He took a game from Ben Johns in the semifinals using his Volair paddle — a weapon that he was an integral part of developing.

WOMEN'S SINGLES:
Anna Leigh Waters, the defending champion here, has not lost since last June in San Clemente. She has won nine of the past ten events, with the missing tenth event being one in which she did not compete.
BUT…she did drop a game in the final to Catherine Parenteau at Desert Ridge, who has been playing very well.
The defending medalists of this event last year and the medalists from two weeks ago are the same: AL, CP, and Lea. Will the podium shake out differently this time around?
Impressively, Lea Jansen has medaled in six straight events and in eight of the past 10.

WATCH OUT FOR: The FIELD: Will anyone break through?

MIXED DOUBLES:
Ben Johns and Anna Leigh Waters won their 2nd tourney here last year as they kicked off their new partnership and are the defending champions.
The other medalists from '22 are either not entered or not paired together: Lauren Stratman/McGuffin (silver) and Callie Smith/AJ Koller (bronze).
This will mark event #2 for Riley Newman and Anna Bright as a partnership. They had a match point in the second set to make it to Sunday during their debut tournament but ultimately lost in 3 to Kovalova and Wright. Will they push a step further this week?

WATCH OUT FOR: JW/Jorja Johnson, who played a strong match during their loss to B. Johns and AL Waters at Desert Ridge.

WOMEN'S DOUBLES:
Callie Smith and Lucy Kovalova are the defending champions here but suffered a first-round loss to Ansboury and Oshiro last week and have been trending in the wrong direction. Can they rekindle their magic from early on in '22?
Anna Leigh Waters, bronze medalist in 2022 with her mom Leigh, is back with Anna Bright, as mentioned previously. They wrecked the field without dropping a single game at the '23 Masters during their partnership debut.
Can Lea Jansen and Allyce Jones build on their silver medal performance from Desert Ridge?

WATCH OUT FOR: Jessie Irvine/Jackie Kawamoto. This team has never played together before, but the power of Jessie and the defense of Jackie could make for a very difficult duo. Note: Jackie Kawamoto was a surprise silver medalist with first-time partner Lea Jansen back in December '22 at the Hertz Orlando Cup.

MEN'S DOUBLES:
Ben and Collin Johns are the defending champions here and have won 13 times since the beginning of 2022.
Either Riley Newman or Ben Johns has been on the winning team for the past 22 events, dating back to October 2021, when Adam Stone and Dekel Bar came away with the title at the PPA Championships in Las Vegas.
JW Johnson and Dylan Frazier grabbed bronze at Desert Ridge and have the hands to beat the top two teams – will this be the week that they punch a ticket to Sunday?
Note: 54 year old senior pro Dave Weinbach is playing with 18 year old Gabe Tardio. Will wisdom and youth make a potent combination together?

WATCH OUT FOR: Dekel Bar and AJ Koller. Will these two highly-skilled athletes be able to figure out their brand-new partnership quickly enough to do some damage in tourney #1 together?