Stats Preview: OS1st North Carolina Open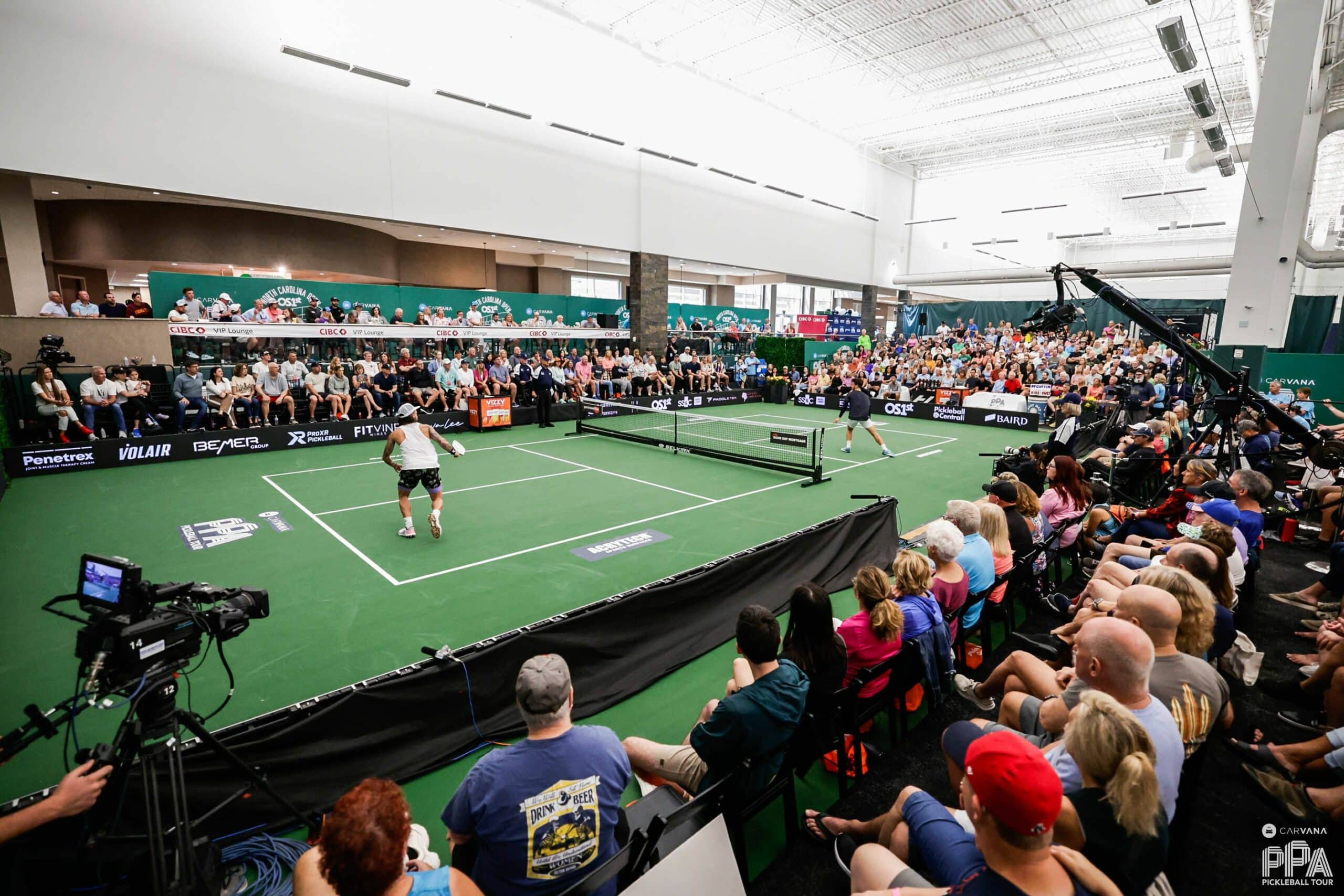 === MEN'S DOUBLES ===
DYLAN FRAZIER and JW JOHNSON vs. RILEY NEWMAN and MATT WRIGHT is a repeat of the final at Newport Beach two weeks ago. Frazier and Johnson won that match 12-10, 11-8, 12-10. Newman and Wright were serving 10-6-1 in Game Three when the "Young Guns" came storming back. Frazier and Johnson also won the rally-ending speed-up battles in that match, 60% to 48%. Frazier and Johnson are looking for their third title this year; Newman and Wright's most recent title was in November.
=== WOMEN'S DOUBLES ===
ANNA LEIGH WATERS has won the last seven finals that she has appeared in. This would be her fourth title with CATHERINE PARENTEAU. This top-seeded team won all six games in their three matches.
YANA GRECHKINA and LAUREN STRATMAN were the #7 seeds. They had an impressive 11-8, 11-6 win over the #2 seeds, Lucy Kovalova and Callie Smith, in their second match. Stratman's most recent Championship Sunday appearance earner her a silver medal at the National Indoor Championships in Mixed Doubles. This is Grechkina's first PPA championship match.
=== MEN'S SINGLES ===
FEDERICO STAKSRUD and TYSON McGUFFIN both have one title this year: Staksrud at the Arizona Grand Slam in February and McGuffin at the Red Rock Open in April. The #1 and #3 seeds, respectively, did not lose a game on their treks to the finals. Staksrud's fifth podium this year is the most in Men's Singles. (Ben Johns, four, all gold). McGuffin is looking for his fourth career title, to snap a tie for second-place with JW Johnson.
=== WOMEN'S SINGLES ===
Top-seed ANNA LEIGH WATERS and #3 LEA JANSEN meet in the finals, again. Jansen beat Waters at the Orange County Cup in June of 2021, but Waters has rattled off ten straight wins over Jansen since then in gold medal matches. Waters is showing no rust after taking a one-month layoff, allowing 30 points in six games during her three-match run to the finals. Jansen's seven podium finishes this year is the most in this event.
=== MIXED DOUBLES ===
ALLYCE JONES and RILEY NEWMAN reach their first Championship Sunday together. For Jones, it's her first Sunday appearance in Mixed, after earning three silvers this year in Women's Doubles with Lea Jansen. This team survived an 11-3, 15-13 win over the top-seeded team of Catherine Parenteau and Tyson McGuffin in the semis. Newman has reached the MD Finals with five different partners. (Jones, Anna Bright, Jessie Irvine, Catherine Parenteau, and Lindsey Newman.)
ANNA LEIGH WATERS and JACK SOCK, the #6 seeds, are in the finals in Sock's pro debut. Sock, the highly-decorated tennis star, is no stranger to center court. Waters is going for her 18th Mixed Doubles title, all since the start of 2022.