Sock & McGuffin Upset in First Round of Men's Doubles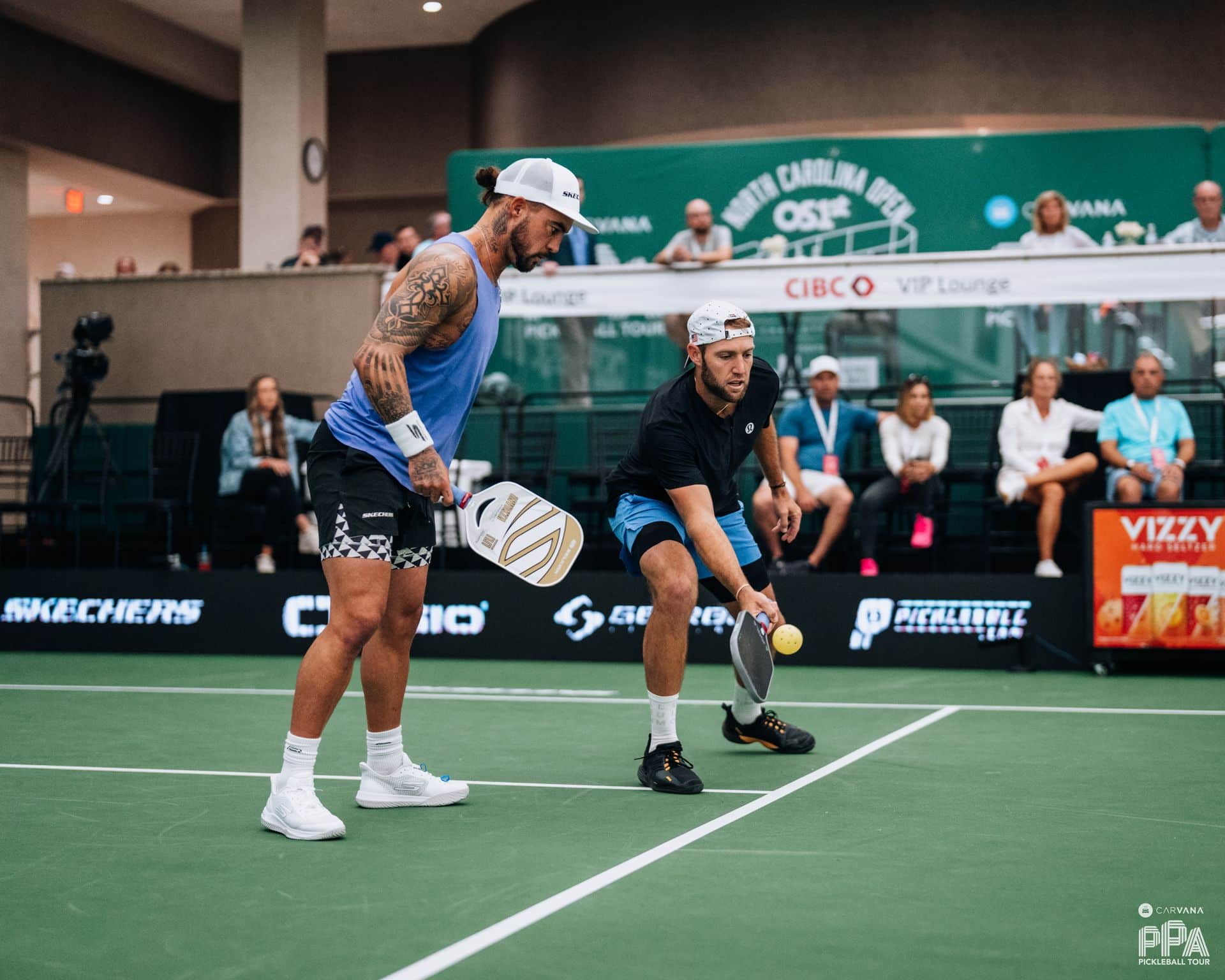 Jack Sock got off to a great start Thursday, had a great finish Friday, but he and partner Tyson McGuffin are done before lunch on Saturday.
Sock, making his professional pickleball debut this week at the North Carolina Open, had the pickleball world buzzing about a tennis star who came in and dominated, but Saturday's show was a different story entirely.
Sock and McGuffin, the No. 5 seed, were outmatched by the No. 29 seeded team of Eric Roddy and Jim Dobran 11-5, 11-2 in a match that wasn't nearly that close.
While Sock and Anna Leigh Waters were content on speeding up and attacking Friday in mixed doubles, making their way to a spot in Sunday's championship match, Roddy and Dobran were happy to dink and slow things down.
Sock won two matches in the singles main draw on Thursday before falling in the quarterfinals.
"We were excited to play them," Dobran said after seeing the draw. "We truly believed we had a chance."
They had a chance because both Roddy and Dobran said they knew Sock's game. Dobran and Sock live in Charlotte and have played many times against each other. Dobran is a teaching pro in Charlotte and Roddy is a former assistant tennis coach at Georgia.
"Going in, we talked about it and we like to dink," Roddy said. "That was our plan. Definitely happy with the result and we're not shocked. Jim and I have been working hard every day."