Preview to Hertz Gold Cup Championship Sunday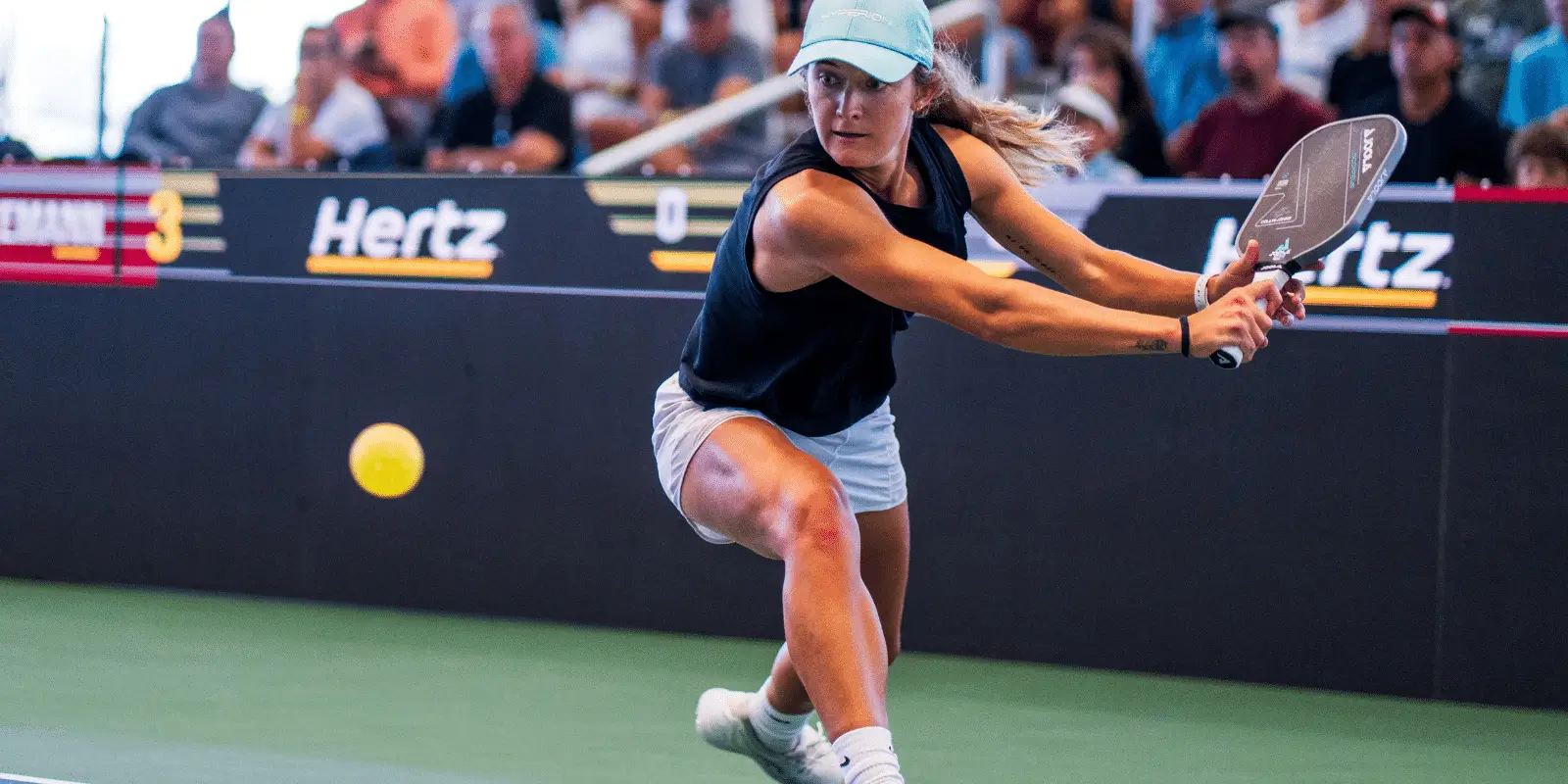 === MEN'S SINGLES ===
Johns seeking career PPA singles title #30, and his tenth this year.
McGuffin has three titles this year, and he beat Johns in the final in Texas, November 2022.
Bronze: (4) Connor Garnett.
=== WOMEN'S SINGLES ===
Salome Devidze has six medals this year.
Both players seeking their first PPA Singles gold medal.
Lacy Schneemann also won bronze in women's doubles.
Bronze: (6) Lauren Stratman. (#1 seed Waters withdrew)
=== MIXED DOUBLES ===
Johns looking for PPA career Mixed Doubles title #40.
Waters/Johns looking for their 14th title this year, and 27th together.
Johnsons won a title at Newport Beach in April, and they beat Waters/Johns in the Quarterfinals in Arizona in February.
Bronze: (5) Vivienne David and Thomas Wilson.
=== MEN'S DOUBLES ===
Frazier/Johnson looking for 5th title of 2023.
Alshon/Garnett: #13 seeds, first Men's Doubles final for either player.
Bronze: (8) Tyler Loong and DJ Young.
=== WOMEN'S DOUBLES ===
Parenteau/Waters: Have won eight times this year, including the previous three tournaments.
Parenteau: A win moves her into second place on the women's career gold medal list, breaking a tie with Simone Jardim (32).
Kovalova/Smith: Have two titles this year and eight overall.
Bronze: (6) Jade Kawamoto/Lacy Schneemann.