PPA Tour hits new heights in Seattle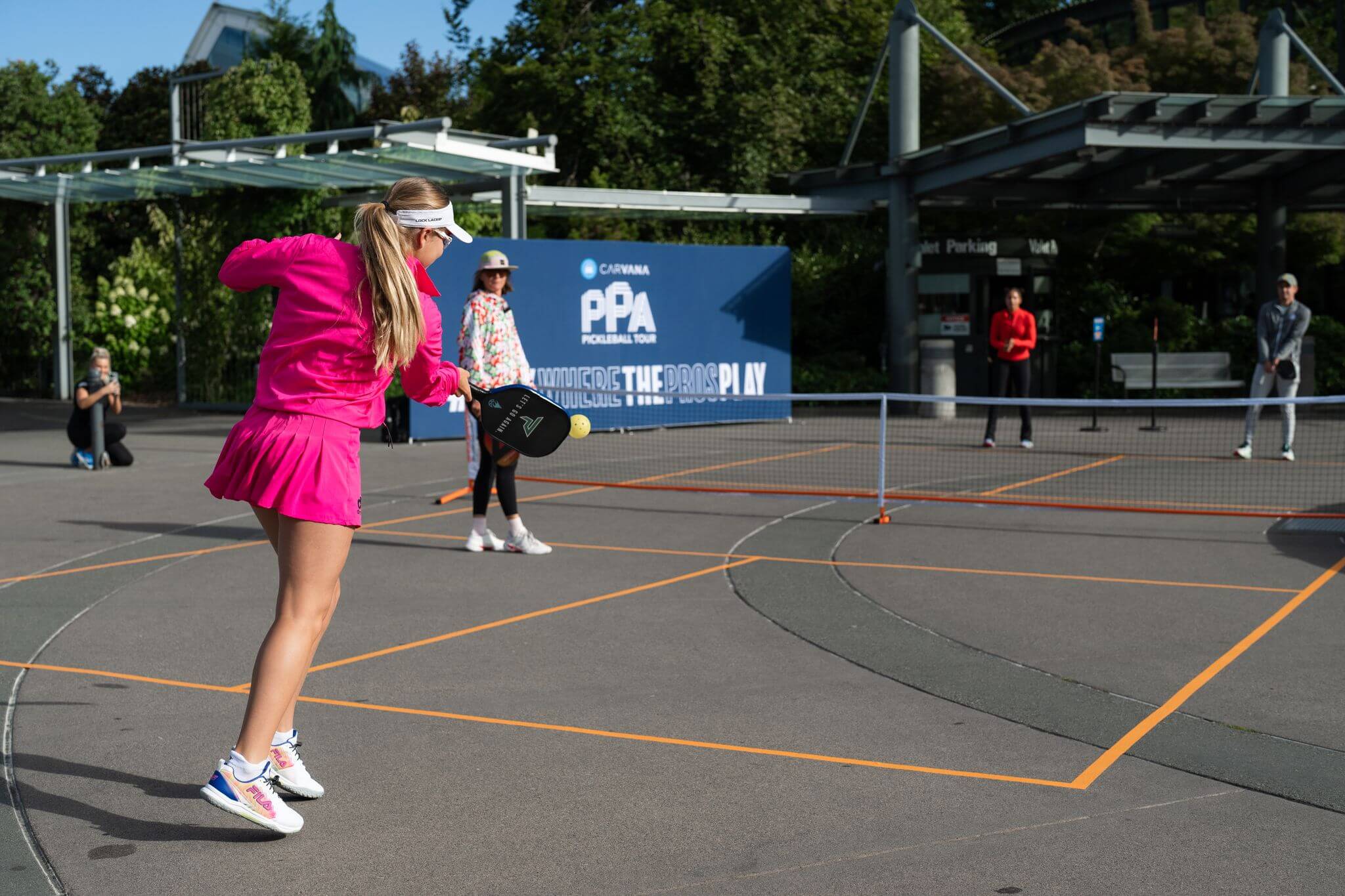 Nearly 9 million people play pickleball in the United States.
Last week, four of them played at the court where the game was invented.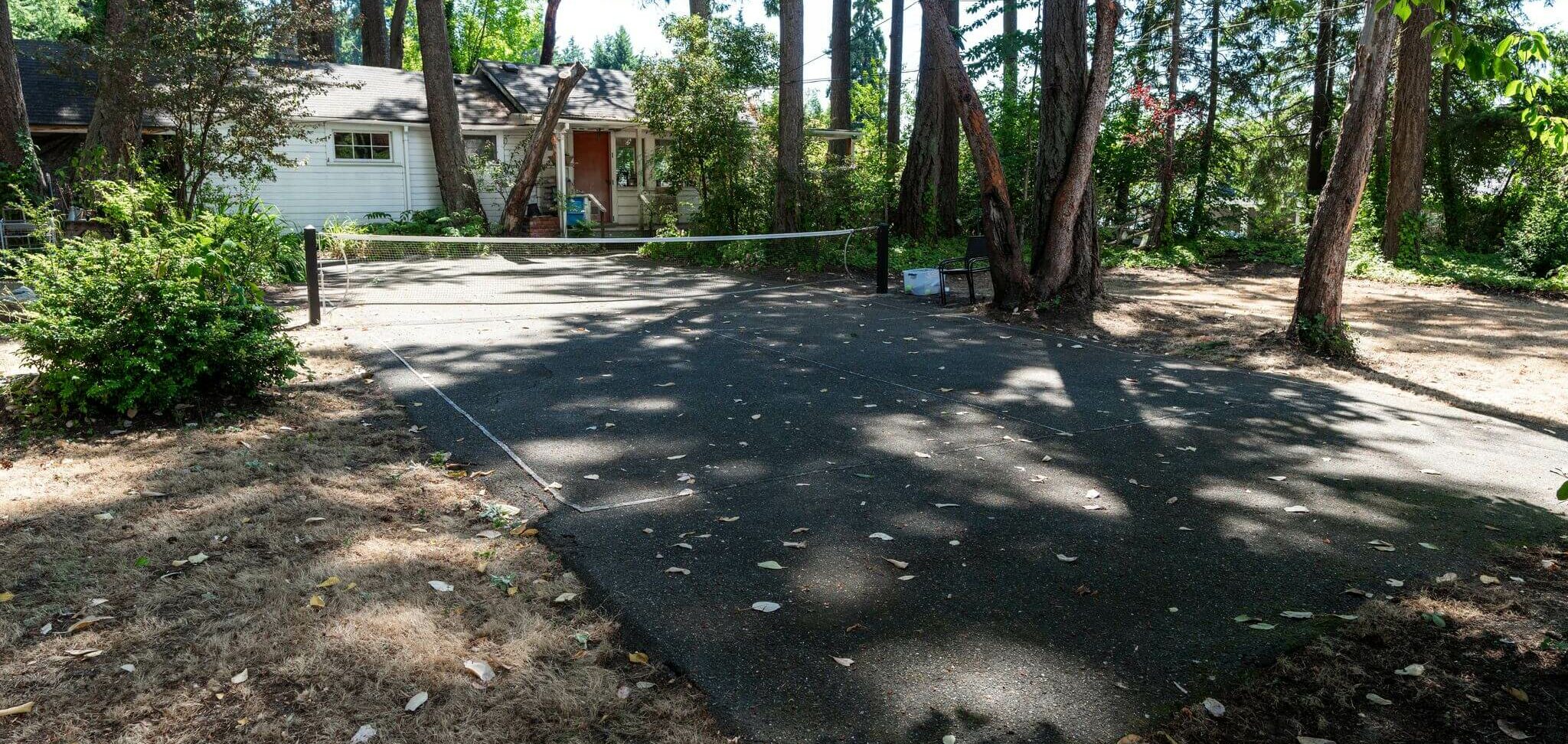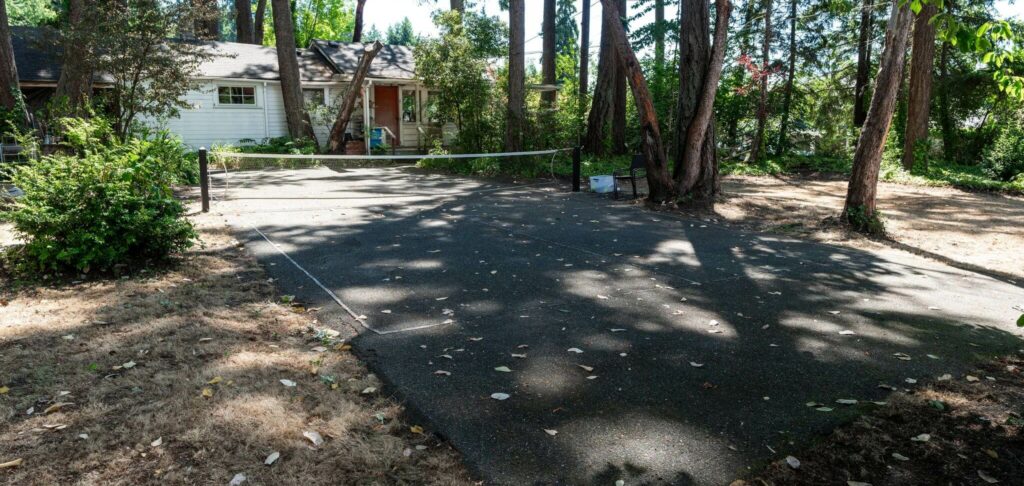 The Seattle Open was a huge success, bringing the game back to the area where pickleball began. As part of the brand-new tour stop, the PPA arranged a unique experience for its touring players.
"We're bringing the best pickleball players in the world to the birthplace of the sport, and we couldn't be more excited," said PPA founder and CEO Connor Pardoe. "It's a full-circle moment for us. When we started the PPA Tour four years ago, we always knew that Seattle would be a great place to hold a pro pickleball event. We feel so much support from the community and couldn't be happier being here."
Dylan Frazier, Federico Staksrud, Connor Garnett, and Pablo Tellez kicked off the tournament week by taking a ferry out to Bainbridge Island and playing on the first pickleball court in history.
Meanwhile, Ben Johns, Anna Leigh Waters, Rafa Hewett, Irina Tereschenko, Collin Johns, and Jessie Irvine took a trip to the top of Seattle's Space Needle and played a make-shift pickleball game on the roof – an area not open to the public. A drone captured the cool moment with Seattle's cityscape in the background.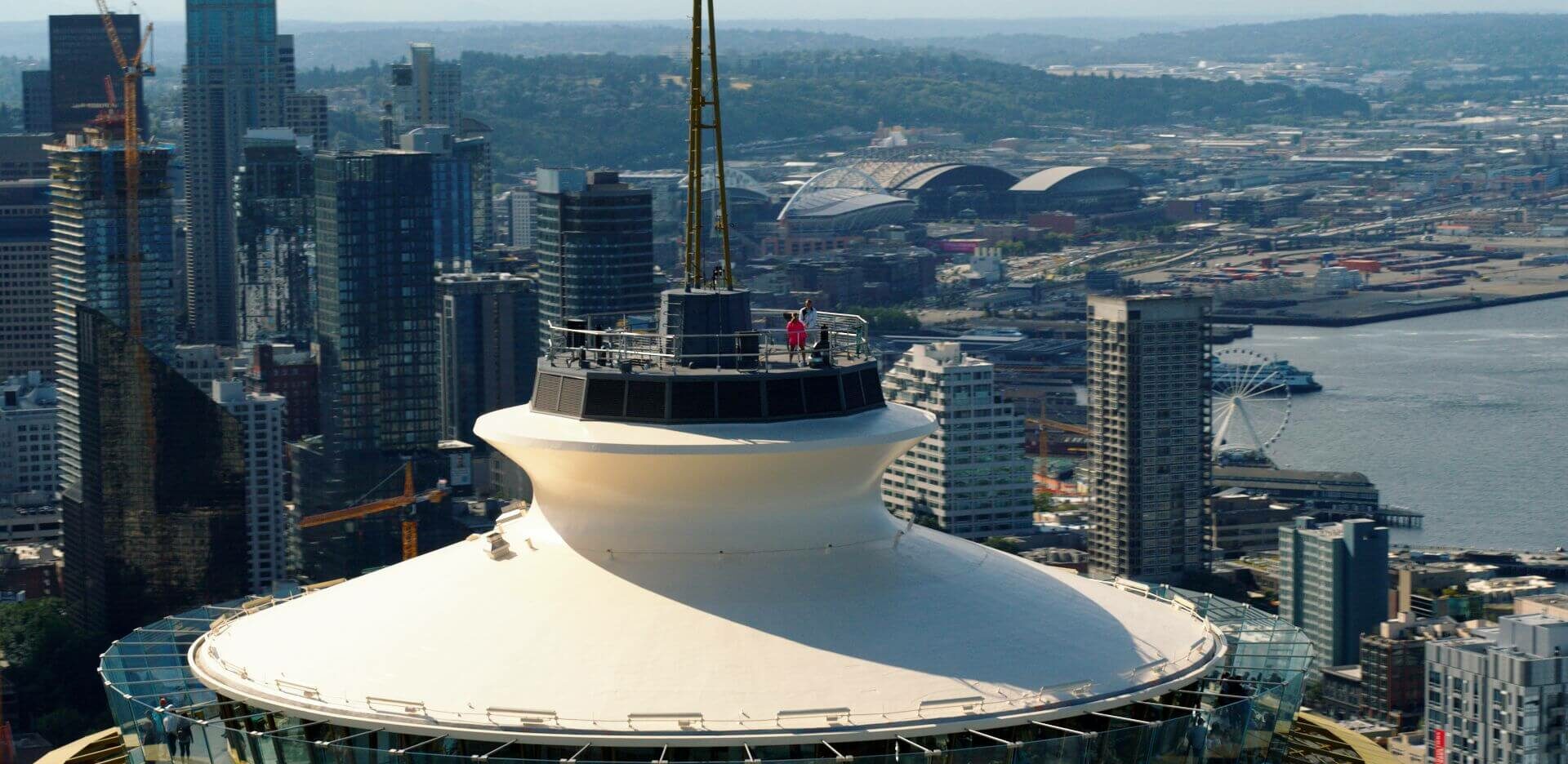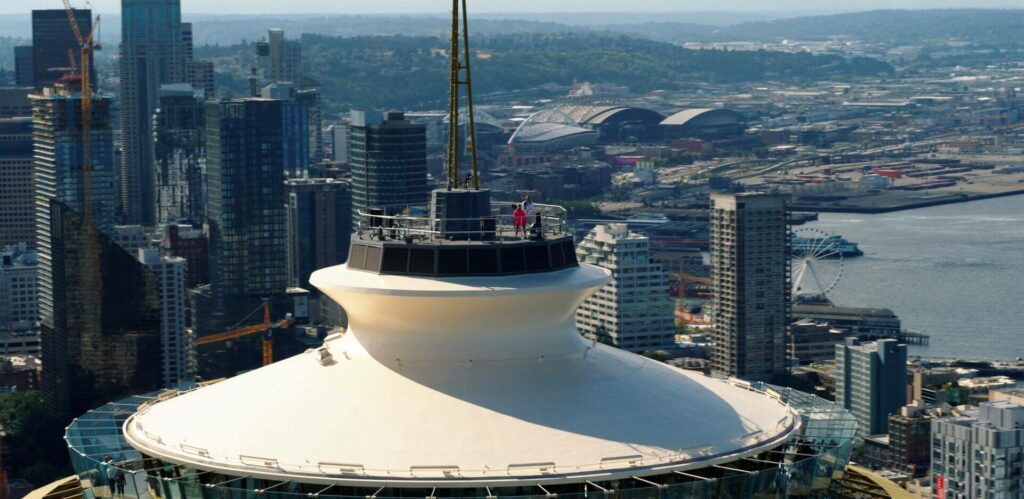 "It's a nice view," said Ben Johns. "I've played in some high elevations, but not that high on a building."
The PPA Tour has definitely taken the game to new heights – featuring the best players in the world and playing host to 25 events this season, all over the country where amateurs also hit the courts and "Play where the Pros Play."
But the PPA Tour has never been this high up before.
"It was really cool to play on top of the Space Needle," Waters said. "I was a little scared when I got up there at first, but once I was up there, I had a lot of fun. Playing pickleball in new places is always fun, and the fact that Washington is the birthplace of pickleball makes it extra special."
Keep an eye out for lots of fun content coming out of the Seattle Open, including cool shots from the historic stops above.