Player-of-the-Month: Zane Navratil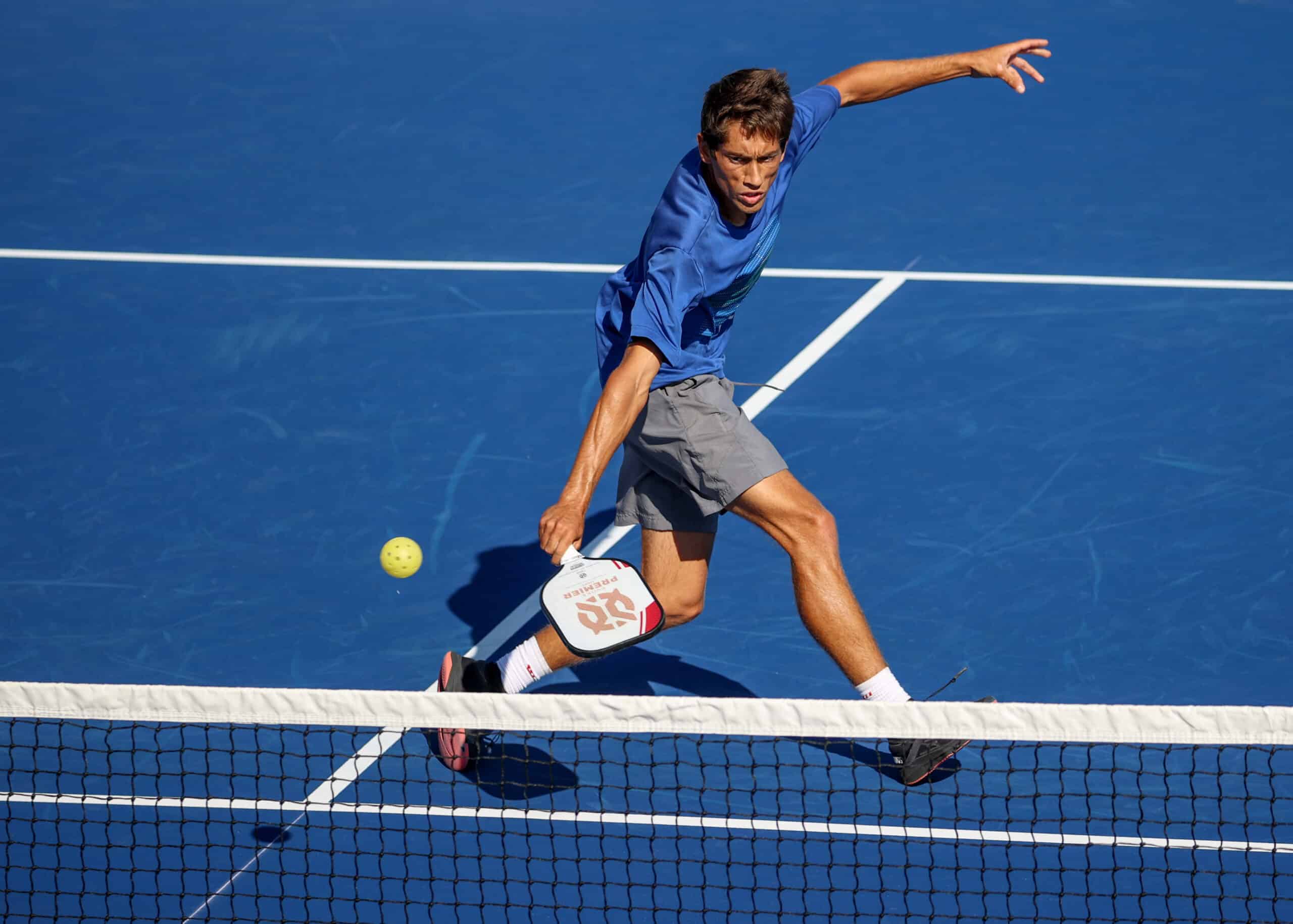 Meet Zane Navratil, who turned pro in 2020 and has since had a meteoric rise up through the rankings. He ended this year ranked #3 in Singles, #11 in Doubles, and #11 in Mixed. Well-known for his off-the-wall sense of humor and endless energy on the court, Zane is quickly becoming a household name in the pickleball world. We had the chance to get to know him a little better in a recent interview.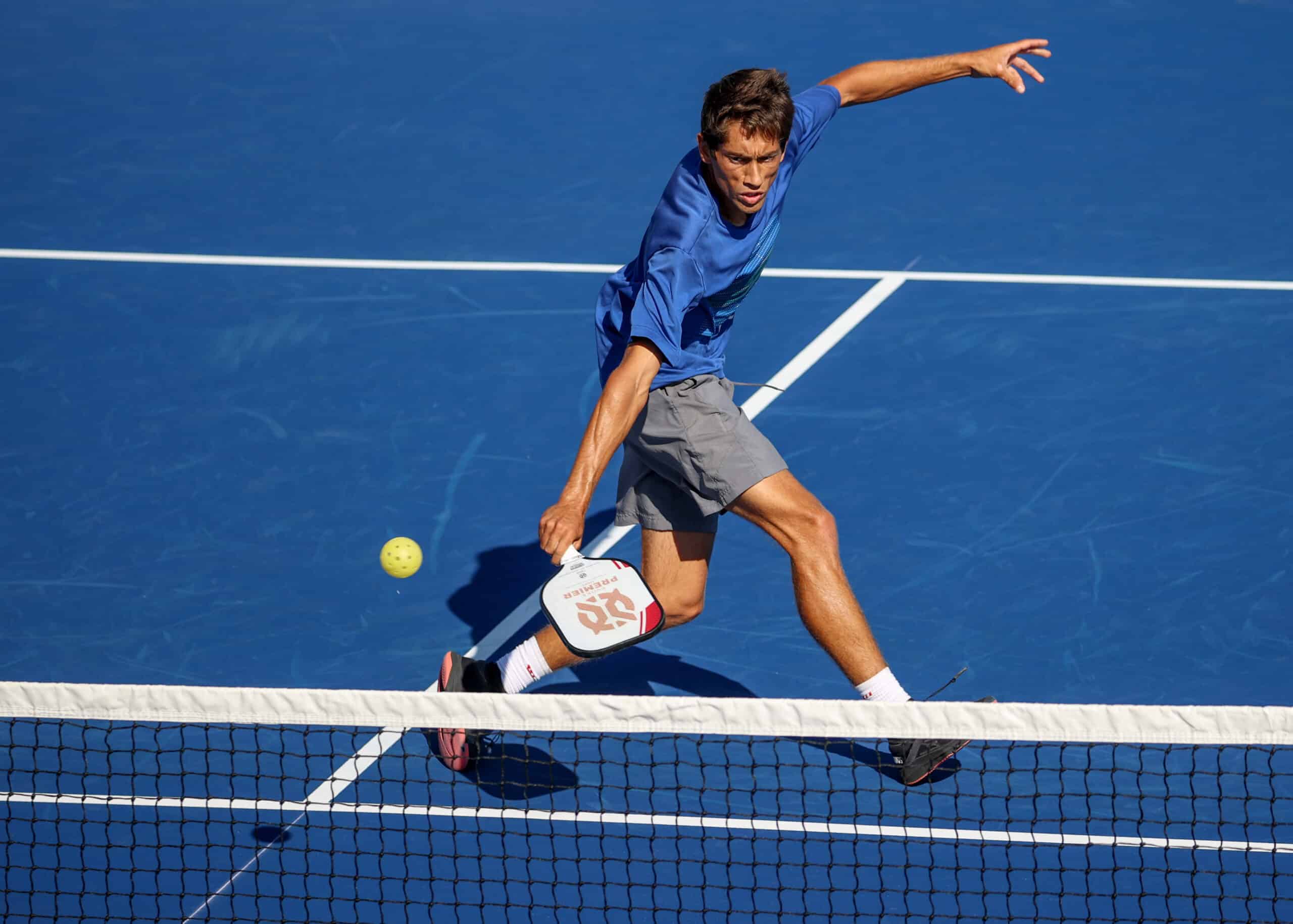 1. What part of being a professional athlete isn't fun?
I don't really enjoy having to self-promote. I prefer to fly under the radar a bit and keep a low social media presence, but that's not possible as a pro athlete. Having a large social media presence is essential unless you're Altaf Merchant who hasn't posted on Facebook since 2017. To me, posting pictures of myself on the medal stand is an uncomfortable thing that I am beginning to get used to.
2. How would your close friends describe you?
My friends describe me as the nicest a-hole that they've ever met. I really enjoy ripping on people in a fun and non-threatening way. The more I insult you, the more I like you! Perfect example: In middle school, I "bullied" my now girlfriend Jennifer, but that was just because I liked her! And I still bully her to this day!
3. What are some of your favorite songs to listen to before a match?
To be honest, I'm not big on music. However, I do like the stereotypical EDM songs to get me pumped up if I decide to listen to something. I've got plenty of energy without music!
4. You've won 10 million dollars in the lottery. What do you do?
Re-retire. I wouldn't do much differently! I really like what I do, which is teaching and playing. Maybe I wouldn't do quite as many clinics, but other than that, I'd pretty much do the same stuff I already do.
5. What does pickleball mean to you?
Alright, it's about to get sappy: pickleball means everything to me. I am one of the most fortunate people in the world because I get to do what I love as a career! As I mentioned before, even if I had all the money in the world, I wouldn't do much differently!
6. Top three favorite foods?
Whatever three Indian dishes Altaf (a fellow pro player, friend, and doubles partner) orders for me! The more difficult they are to pronounce, the better.
7. What does your normal day look like?
The nice part of my life is that there isn't really a "normal day." I like the change of pace as it keeps things fresh and interesting. The closest I get to a normal day would be the following:
5:00 – Rise and shine
5:01 – COFFEEEE
5:02 – Carry my 30 lb puppy out of the apartment or he will pee in the hall…again
5:10 – Breakfast #1 – usually cereal
5:30 – Leave for the YMCA
5:45 – Pickleball practice with my boy Kyle Selinko
7:30 – Get ready for the day
8:00 – Breakfast #2 – usually oatmeal with my girlfriend, Jenny
8:30 – Zane Navratil Pickleball Morning meeting – Jenny and I discuss the teaching schedule, business ideas, sponsorships, social media, etc.
9:00 – Administrative work
11:30 – Lunch – I love making veggie chili. That's the go-to meal
12:00 – I'll typically run a few lessons in days where I'm at home
3:00 – Workout and stretch with Jenny
4:30 – Dinner #1
5:00 – This is kind of open time where we hang out, do other things, etc
6:30 – Dinner #2 – usually cereal again
8:30 – Usually this is when we start to wind down with a show (recently watched the Queen's Gambit). I usually start to nod off by 9:30, but Jenny thinks I'm watching the show. Don't tell her!
10:00 – Bedtime
8. Zane, you're so talented, good looking, and funny. Where can I go to follow you?
Wow. Great question! I'm on Facebook as Zane Navratil Pickleball, Instagram as Zane Navratil Pickleball, YouTube as Zane Navratil Pickleball, and Tik Tok as, you guessed it, Zane Navratil Pickleball. I post pretty frequently and try to keep the pages goofy and lighthearted. Also, if you're really looking for goofy and lighthearted, make sure to follow my puppy on Instagram @Meant2beMurray.
9. What are your plans after pickleball?
I realize that my time as a professional athlete is limited, just as it is in any sport. I was an auditor for Deloitte and Touche before pursuing pickleball full time, so the business side of things really interests me. I could see investing or partnering with certain companies in pickleball to help them grow. I'm not sure what that would look like, but I'd love to stay in the pickleball realm!
10. What is your favorite win to date?
Winning two matches on center court at the 2019 US Open was pretty cool because the atmosphere was phenomenal. That tournament gave me the confidence that I needed to play against the top players in the game, and I think it kick-started my pickleball career.