ORORO TO SPONSOR PRO PICKLEBALL TOURNAMENT IN COLLABORATION WITH THE PPA TOUR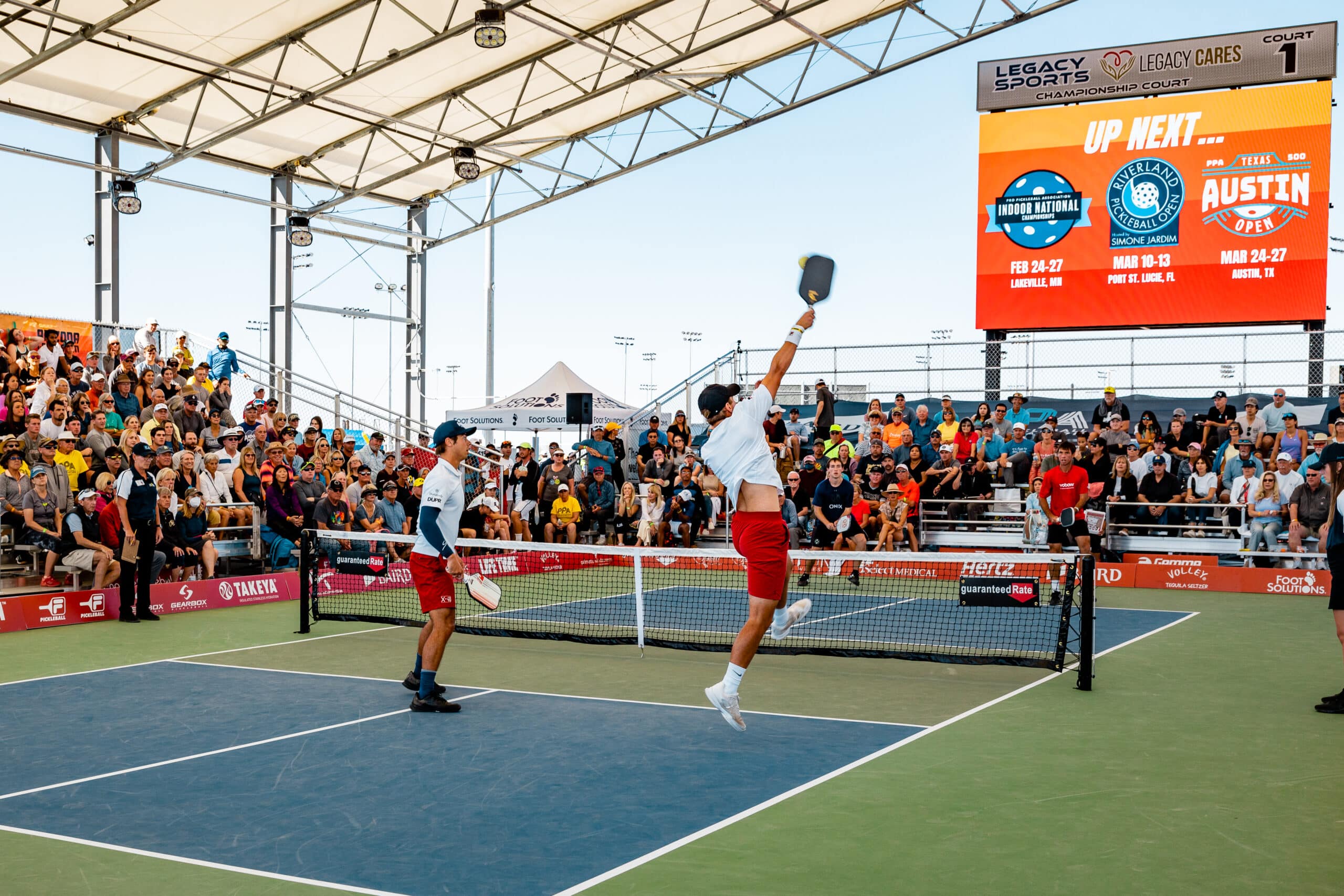 Amateurs, pros, and fans alike will have the chance to experience the comfort and warmth of ORORO.
LAS VEGAS, NV (Feb. 22, 2022) — ORORO Heated Apparel is excited to announce their new partnership with the PPA Tour which grants them naming rights and more over the PPA's upcoming inaugural tournament in Lakeville, MN. The ORORO PPA Indoor National Championships will be Thursday, Feb. 24 though Sunday, Feb. 27 at the Life Time Lakeville facility.
ORORO Heated Apparel's mission is to give customers the chance to be active, no matter what the temperature is or where they are in the world. Sponsoring an event built around an active and enthusiastic community like pickleball aligns with ORORO's purpose to help people challenge the climate. Representatives from ORORO will be on-site during the tournament to interact with pickleball fans and competitors and give guests more information about how heated apparel works and can be purchased.
"Our team is looking forward to sponsoring the PPA Tour's latest tournament. Learning the ins and outs of pickleball has been a fun challenge this past year. Being active while staying warm is a challenge we're ready to meet. This is also a uniquely great opportunity to meet the people we help keep warm on a day-to-day basis," said Mark Hu, Co-Founder of ORORO.
"It's our first time hosting a tournament where the temperatures will fall below freezing outside of the facility," said Conner Ogden, Head of Partnerships at the PPA. "We are thrilled to have ORORO joining us to meet the needs of avid participants and look forward to furthering their mission of helping players hit the courts running, no matter the weather."
The PPA Tour consists of large-scale professional tournaments where players move through double-elimination draws and compete for points and the largest prize money payouts in the sport. The PPA Tour invites amateur players to come and play at the same venues as the best professional pickleball players and also welcomes thousands of fans to each of its events. Players can register to play a tournament at www.ppatour.com/ppa-tour or buy tickets to watch at www.tickets.ppatour.com.
ABOUT ORORO HEATED APPAREL:
Hailing from the Midwest, we understand that the cold can interfere with your full enjoyment of life! That's the reason why, in 2015, we created ORORO Heated Apparel. ORORO's current product line includes heated jackets, vests, hoodies, gloves, mittens, and socks. With over 500,000 happy customers, ORORO is on the cutting edge of technology, helping you enjoy life in cold climates. For more information, visit www.ororowear.com.

ABOUT THE PPA TOUR:
The Professional Pickleball Association is the professional tour for the sport of pickleball, organizing events and rankings for the top male and female pickleball players in the world and awarding over $2.5 million in annual prize money. With more than 20 events in 2022 at world-class facilities like the Linder Family Tennis Center in Cincinnati and the Darling Tennis Center in Las Vegas, the PPA Tour is the premier provider of professional and amateur events. The PPA Tour's broadcast partners include FOX Sports, Tennis Channel, CBS Sports, and ESPN. Founded in 2018 and based in Salt Lake City, Utah, the PPA Tour provides an unparalleled experience for all, inviting players to compete and "play where the pros play," as well as offering unrivaled venues, food/beverages, live DJ entertainment, VIP experiences, giveaways and games, pro player meet-and-greets, shopping, vendors, and more. For more information, go to www.ppatour.com.
Copyright © 2022 ororowear.com. All Rights Reserved.