Newman, Wright End Doubles Partnership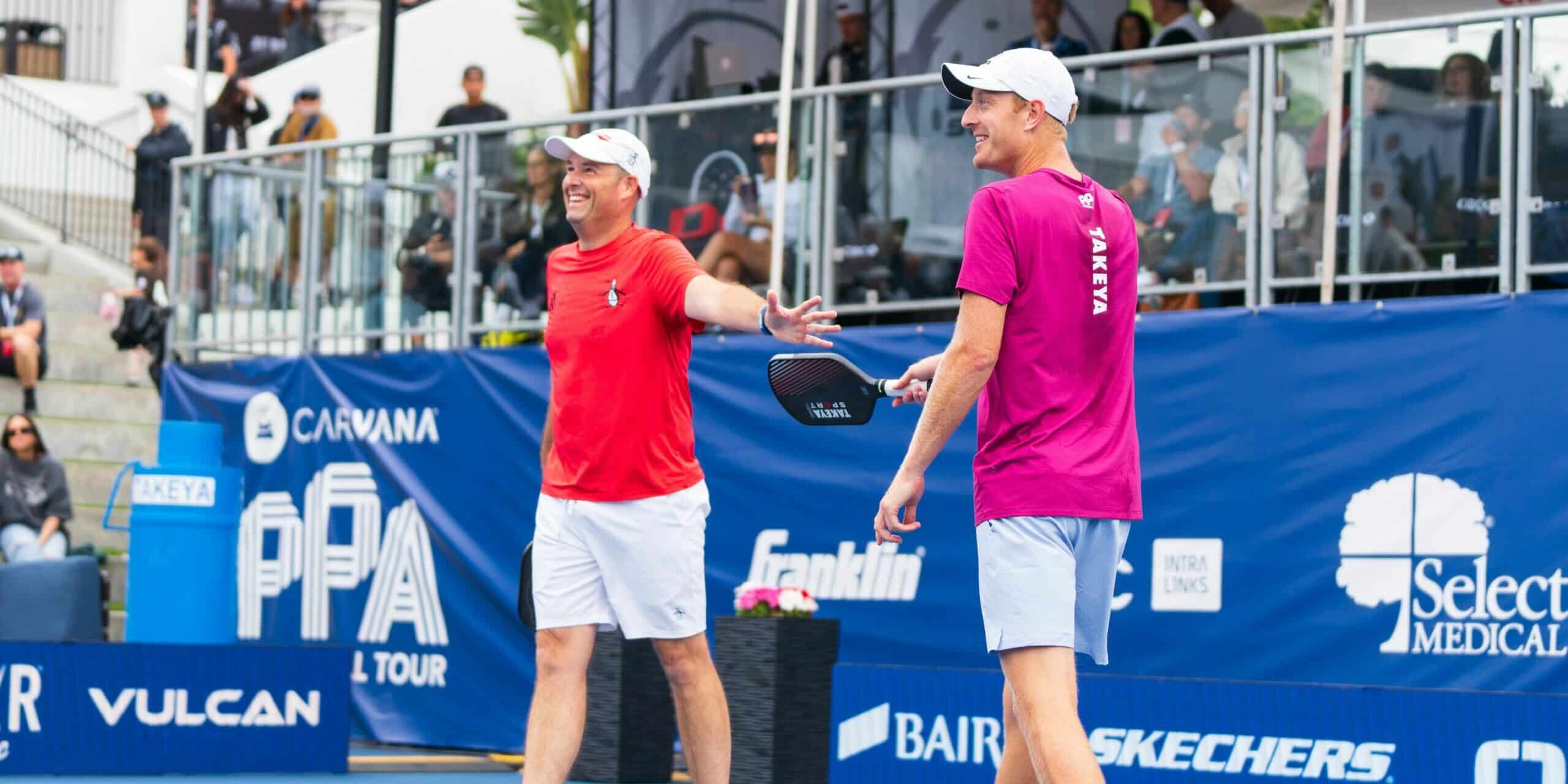 Riley Newman and Matt Wright have won 23 medals together in the past 18 months, but Newman just announced that the two won't be partners any more.
Newman, one of the most dynamic players on tour, has been a regular on the podium stand in both doubles with Wright and mixed doubles as well. Newman and Wright have six gold medals together.
However, Newman, who announced his decision on Instagram, is going to be looking for a new partner, as will Wright. Wright does not use any social media accounts and did not comment on the split. Newman narrated the decision in his post, giving props to the run that he and Wright have had together, but leaves his audience to guess about who he and Wright will choose to take the court with in future.
A few players who might make sense to join Newman are Julian Arnold, AJ Koller, and Dekel Bar. Bar would be the least likely, as he and Newman are predominantly left-side players, while Arnold and Koller may fit better into a right-side role. Koller and Newman notably captured a title together against Johns/Johns at the Las Vegas Open in 2021. Arnold, Koller, and Bar have floated amongst various partners throughout the 2023 season with some success, but would be available to take the court alongside Newman, were he to offer a partnership.
Meanwhile, Wright will be looking for a new partner as well. Bar would seemingly be a great fit as a left-side player to Wright's electric hands on the right-side. However, we've seen Wright successfully play the left in the past, including when he partnered with Ben Johns and other top pros before forming his set partnership with Newman. Another top pro, James Ignatowich, is currently partnered with Tyson McGuffin, but could be an intriguing fit alongside Wright. Additionally, Jay Devilliers lives in Matt Wright's hometown of Wichita, KS, potentially making him a pragmatical option as Wright's new partner.
The Newman-Wright partnership has been extremely successful, starting with their first medal together in January of 2022. The pair won four of its six gold medals together in a five-tournament span last summer.
They are widely regarded as the second-best team in men's doubles and have won 11 silver medals together since October of 2022, losing to Ben and Collin Johns in the final in 10 of those matches.
Do you have a guess on who Newman's and Wright's new partners will be? Take to @ppatour to let us know what you think!