New Pairing and New Reservation for Koop This Weekend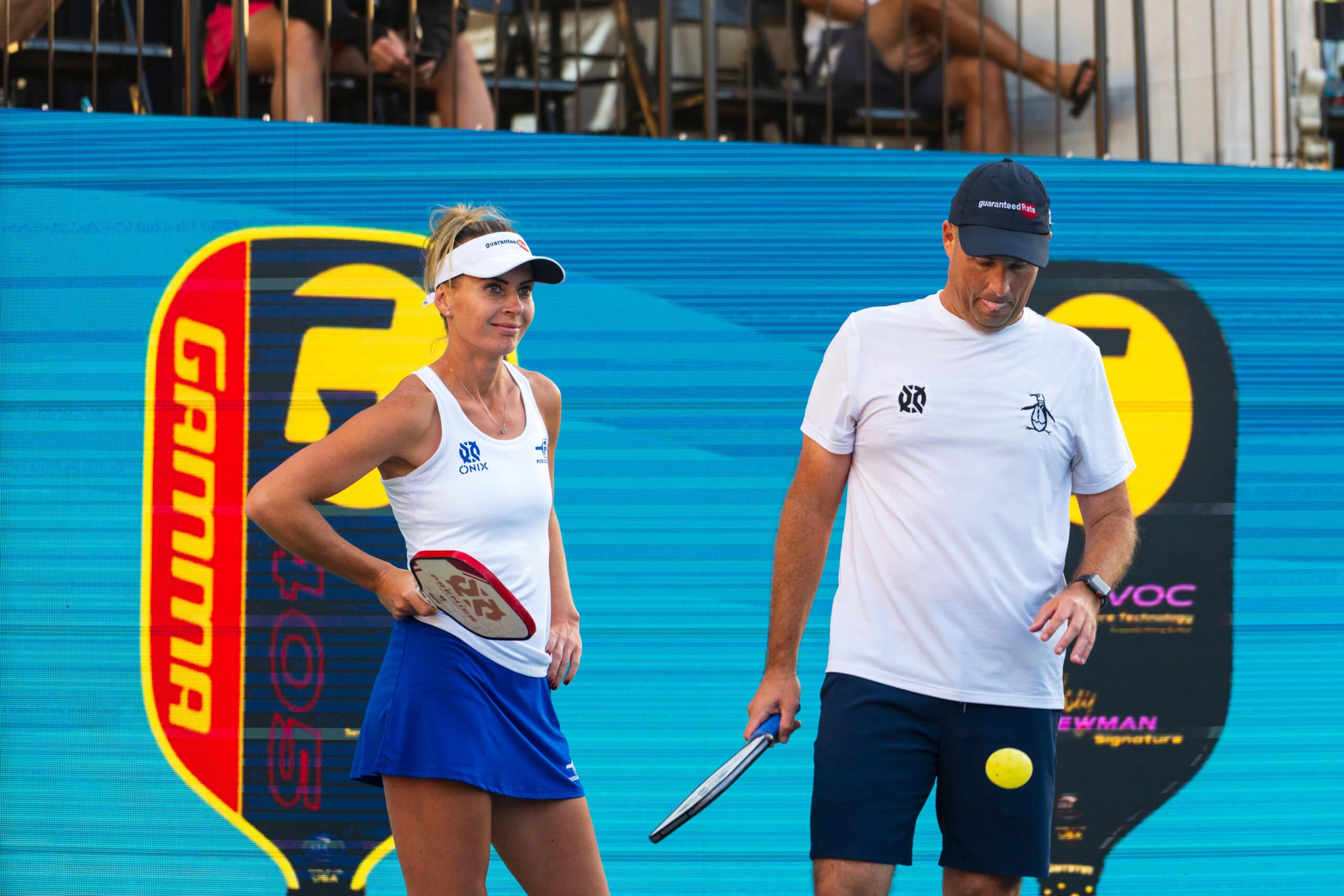 When you pair up with a new partner you never know quite what to expect. It's definitely difficult to predict how things will go.
Perhaps Andrea Koop didn't have very high expectations, Or, who knows, it's possible she just wanted to get home a little earlier, because she wasn't planning on sticking around late into Sunday.
Well, Koop's got some set plans now.
Koop and Koller, teaming up for the first time, earned their way into Championship Sunday at the Takeya Showcase in Newport Beach, Calif., where they'll face Matt Wright and Lucy Kovalova.
But not before Koop has to make a call.
"I gotta change my flight," she said after she and Koller beat Riley and Lindsey Newman, 8-11, 11-4, 11-7.
OK, so Koop will be playing women's doubles Saturday and spending some time on her airline app updating her flight. Not a bad way to spend a Saturday.
"I'm looking forward to women's and then chasing my first PPA title with AJ," she said.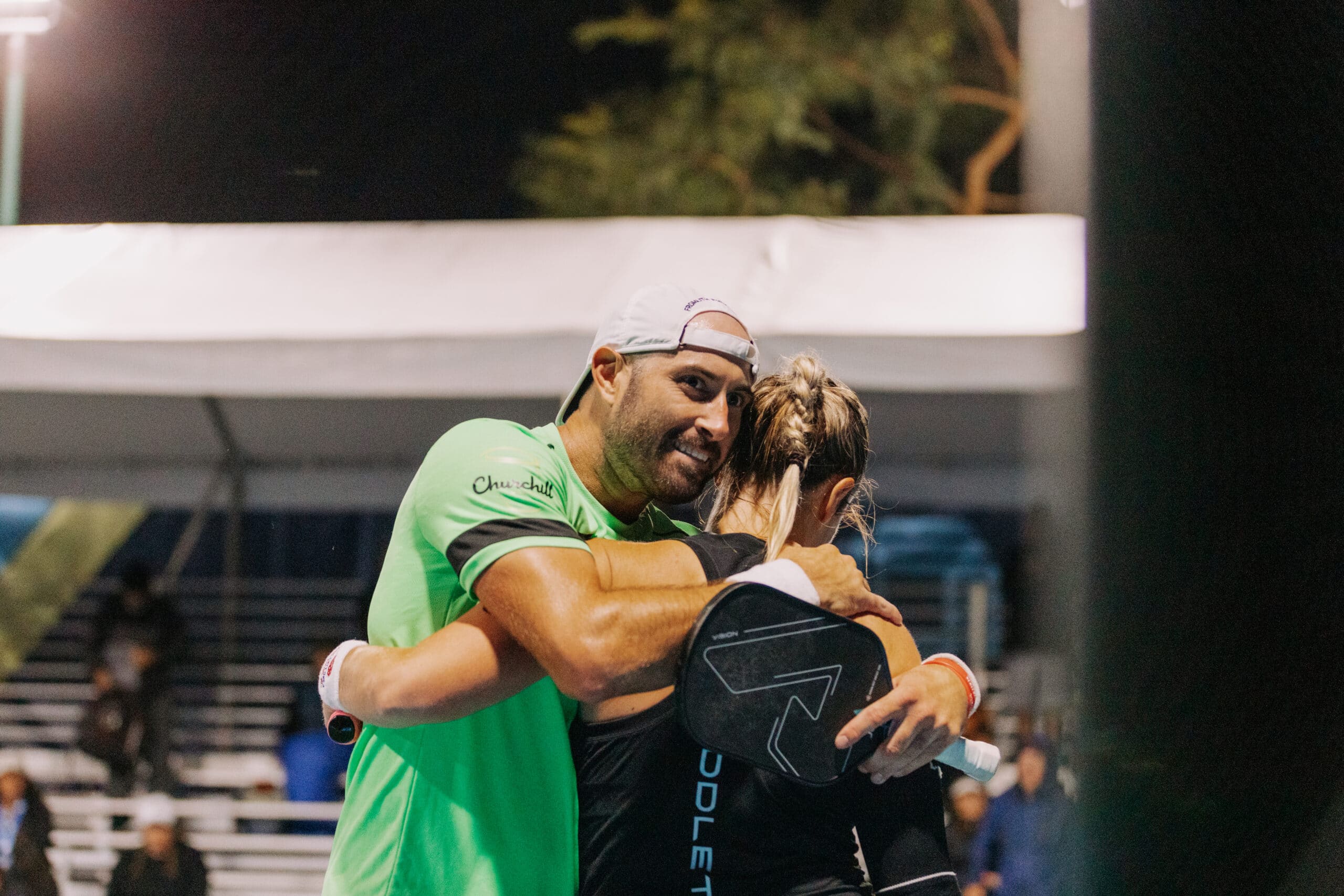 Call it a mild upset for first-time partners, Koop and Koller, who didn't lose a game in any of their first three matches on the way to the semifinals. Seeded No, 8, they needed three games to get past the Newmans, but don't ask Koller to expound on how it happened. 
In the past, Koller hasn't been shy about expressing himself after matches, but Friday, he channeled New England Patriots coach Bill Belichick, reducing his comments to an unemotional one liner.
"It's a good win. We're on to Sunday," he said.
OK, OK, we got you, AJ. It's fine. You've watched a lot of the Patriots and the NFL. You don't have to give away too much. After all, there's still one match to go and it will be against PPA Tour finalist regulars Kovalova and Wright, who also needed three games to get into the final with a 11-8, 1-11, 11-7 win against the third-seeded team of Jessie Irvine and Jay Devilliers.
"We had a good game plan," Wright said. "But Game 2 got away from us and that can be unnerving. Lucy was lights-out in game 3."
Devilliers took over in game two with an array of athletic moves and wild shots. He and Irvine played fantastic and had all the momentum heading into the last game.
"They played great, but we made some bad choices," Kovalova said about the game two loss. "After that, just forget about game two and focus on game three.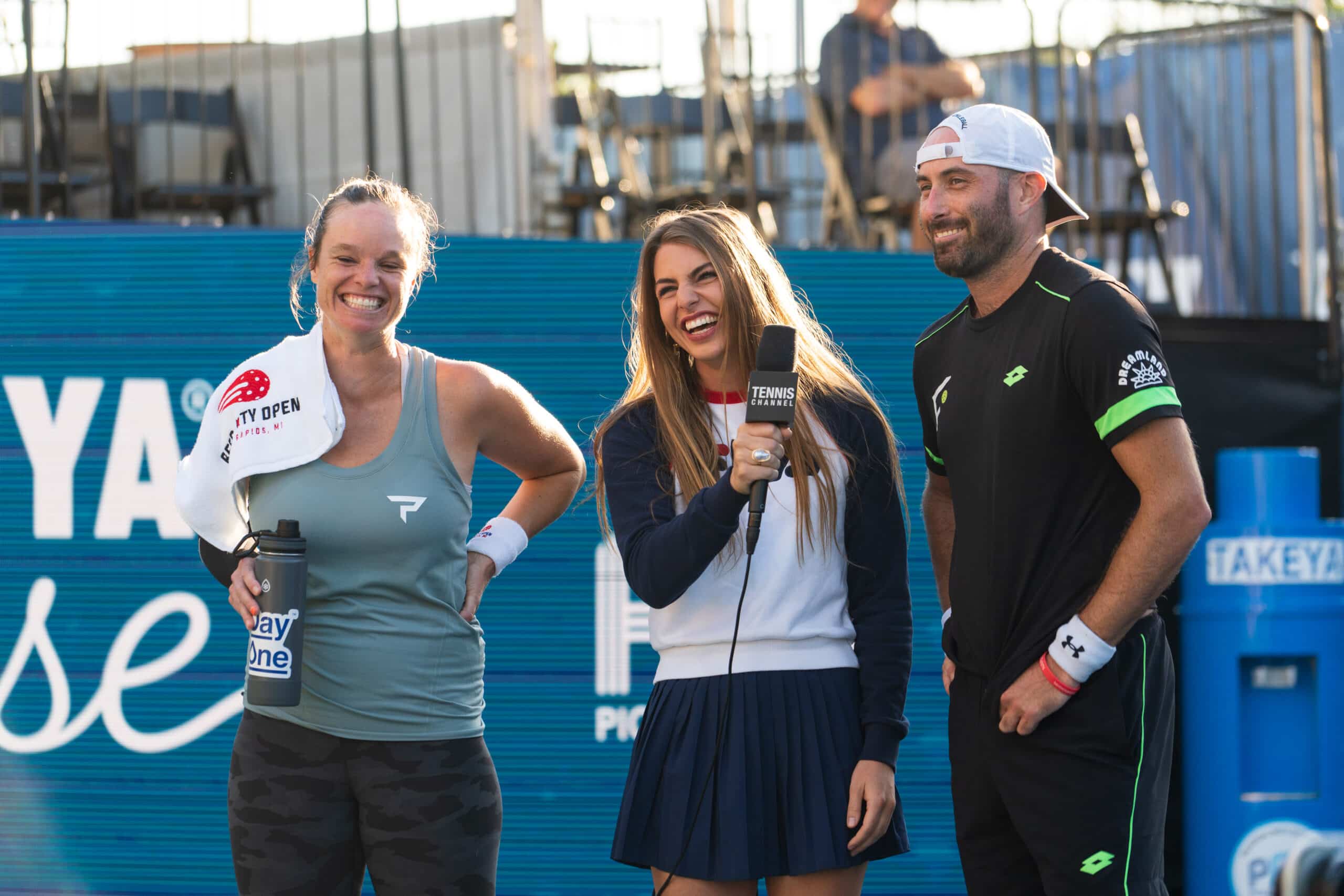 All the talk Sunday will center around Koller and Koop getting to play for their first PPA title together, but the talk Friday mainly focused on how different the bracket looked. Neither Anna Leigh or Leigh Waters were in the field in Newport Beach this week, so that meant a lot of changes.
Ben Johns, who usually plays with Anna Leigh Waters, teamed up with Catherine Parenteau, who generally plays with Riley Newman. That meant a Newman and Newman pairing, as well as a Tyson McGuffin pairing with Parris Todd. McGuffin usually plays with Leigh Waters.
Johns and Parenteau were the No. 1 seed, but the duo lost in the second round to the No. 16-seeded team of Mary Brascia and Julian Arnold, who played lights out pickleball. Then Johns and Parenteau were bumped out of the backdraw and the tournament by Anna Bright and Dylan Frazier, the No. 13 seeds, 15-12.
Meanwhile, McGuffin and Todd entered the tourney as the No. 5 seed. They lost to the Newmans in the quarterfinals, won three games in the back-draw, and eventually fell to Bright and Frazier in the battle for third-place, 9-11, 11-6, 11-2.
Speaking of Bright and Frazier. The two lost to the Newmans in the second round and then went on to win six consecutive matches in the backdraw, including upsets over Johns and Parenteau and a rematch with the Newmans. Their wins in the back-draw came against the No. 1, No. 4, No. 5, and No. 10 seeded teams on their way to capturing the bronze medal.
Saturday at Newport Beach is men's and women's doubles. It's a full field in both brackets, with Ben and Collin Johns as the top seed of 38 teams competing in the men's draw. On the women's side, Kovalova and Callie Smith are the top seed out of 20 teams playing.