Winning Ugly: Johns and Johns Get it Done on Saturday in a Series of Three-Game Matches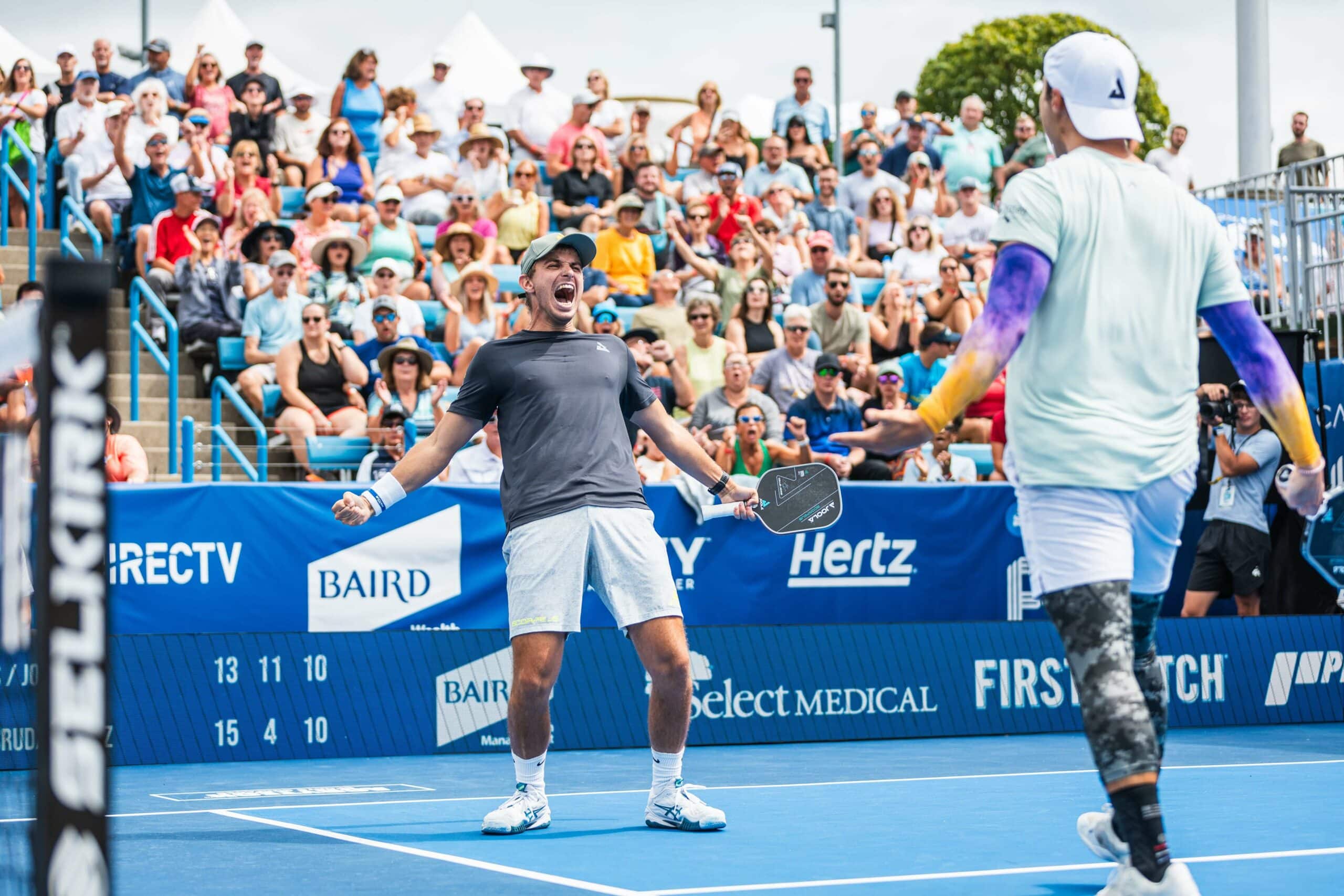 Neither Ben nor Collin Johns showed their best level on Saturday in Cincinnati, but once again they proved why they are the best team in the world and the team to beat for the foreseeable future. With Collin less than 100% health-wise after straining his Achilles just over a month ago at the Takeya Showcase in Fountain Valley, CA, the Johns Brothers had to win the hard way. 
If you consider yourself a pickleball fan and missed the action in Cincinnati, do yourself a favor and watch the entirety of the men's doubles quarterfinal between Johns/Johns and Federico Staksrud/Pablo Tellez. Why the Johns Brothers consistently face Staksrud and Tellez—undoubtedly one of the best teams in the world and more than deserving of a high seed—is a question for another day. 
There is perhaps more to learn from a high-level perspective in this match than any other competition this year, if you're a student of the game. It was a story of constant adjustments to strategy, with both teams changing tactics in order to keep their opponents off-balance and maintain even the slightest advantage.  
It was by no means the prettiest match, but it was certainly one to remember due to its pressure-packed moments, and seemingly never-ending 50-100 shot rallies. This was gritty, tense, (sometimes ugly), but wildly entertaining pickleball. 
Staksrud/Tellez found themselves up early after a shockingly slow start from Collin, who missed a handful of uncharacteristic easy dinks and returns. After dropping game one 15-13, the Johns brothers stormed back to take the second game 11-4. Staksrud and Tellez had plenty of chances to finish the job, but none more important than when they were up 10-7-2 in game three. The brothers saved a match point, then reeled off five points to win it 12-10. It was a heartbreaking loss for the South American tandem. 
"Bittersweet feeling today. We gave everything we had, but this is a long journey," Staksrud said in an Instagram post after the match.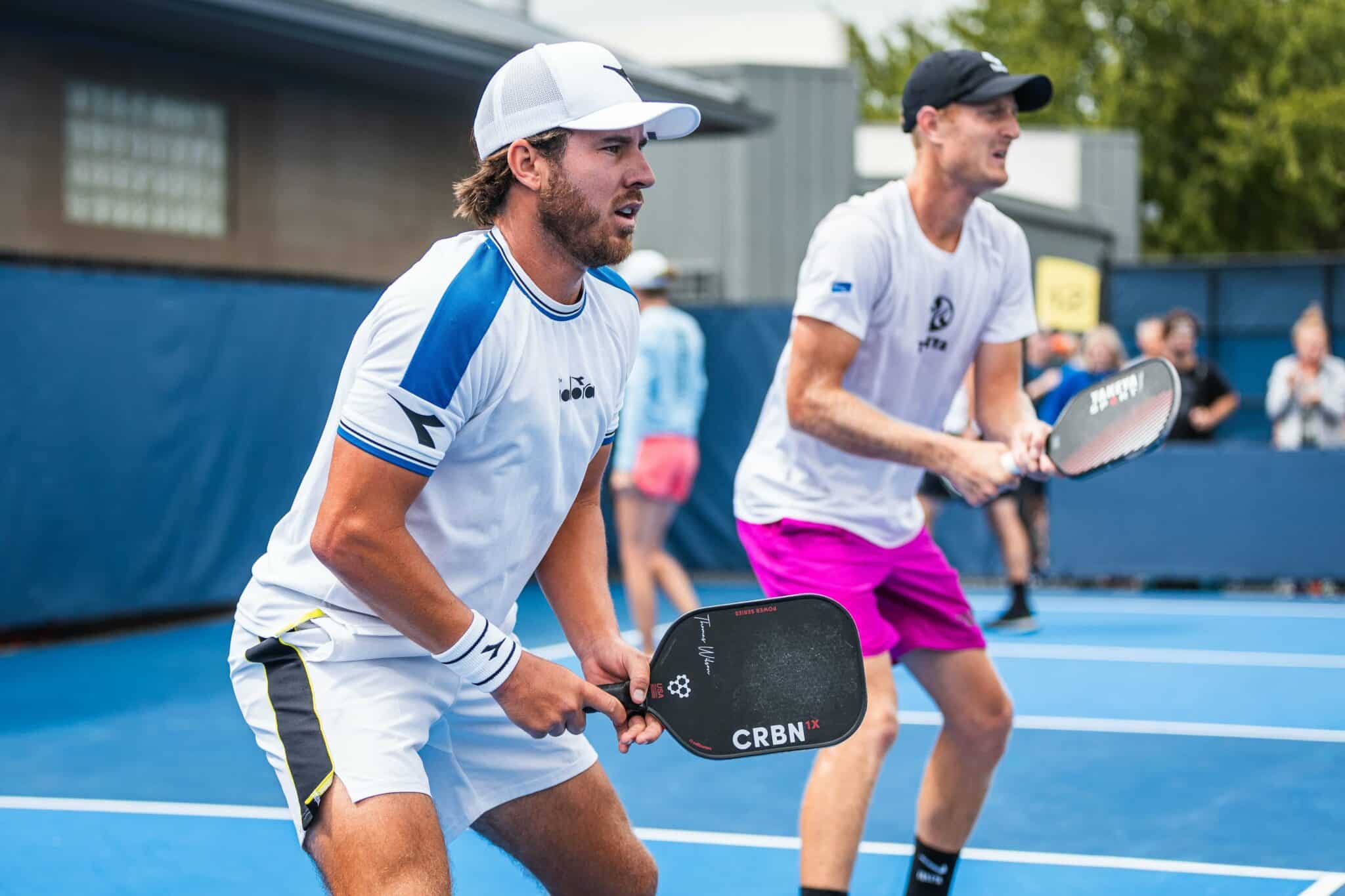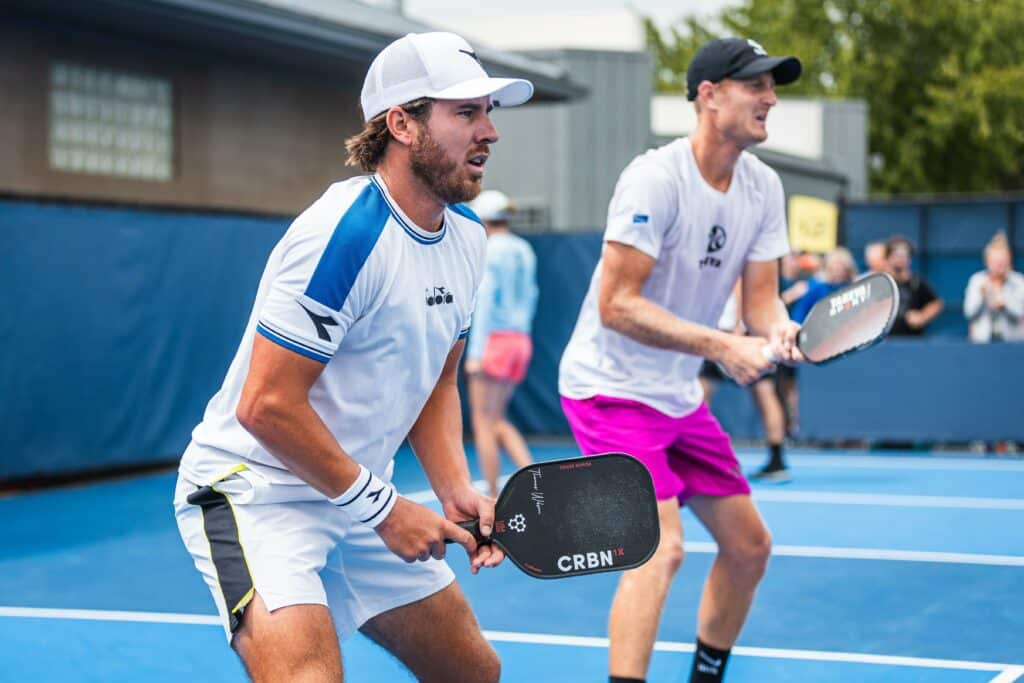 In the following semifinal, the Johns brothers once again dropped the first game to the brand-new duo of Riley Newman and Thomas Wilson. After shuffling through a few partners, it seems Newman may have found his new running-mate in Wilson, who played phenomenal right-side pickleball, with extremely solid defense combined with insane ability to generate pace off the speed-ups. For a first-time pairing to reach the semifinals is no small feat, as most first-time pairings struggle mightily as they figure out what does and does not work in terms of strategy and court positioning. 
Wilson and Newman had their share of legitimate chances as well. Up a game and tied at 10-10-2, they were unable to close the door, lost game two, and got down early in game three. It's not impossible to beat the Johns brothers in a deciding third game, but most of their losses have come when a team is able to shut them down in two. Once Collin settles into his patterns, sliding right to rely on his backhand reset, combined with Ben dictating play from the other 70% of the court, options become all too limited, and perfect pickleball (plus perhaps a few net cords) are needed to win. The Johns brother clinched their spot in Sunday's final with an 11-0 victory in game three.
Saturday was a perfect example of why Johns/Johns are the best team in the world. They were not playing their best level but found a way to gut out two consecutive comeback victories with their backs pressed firmly against the wall. It was a masterclass, not in execution, but in how to compete and strategize under maximum pressure. 
---
Watch the Men's Doubles Semifinal Match below.