Martinez Vich moves into singles final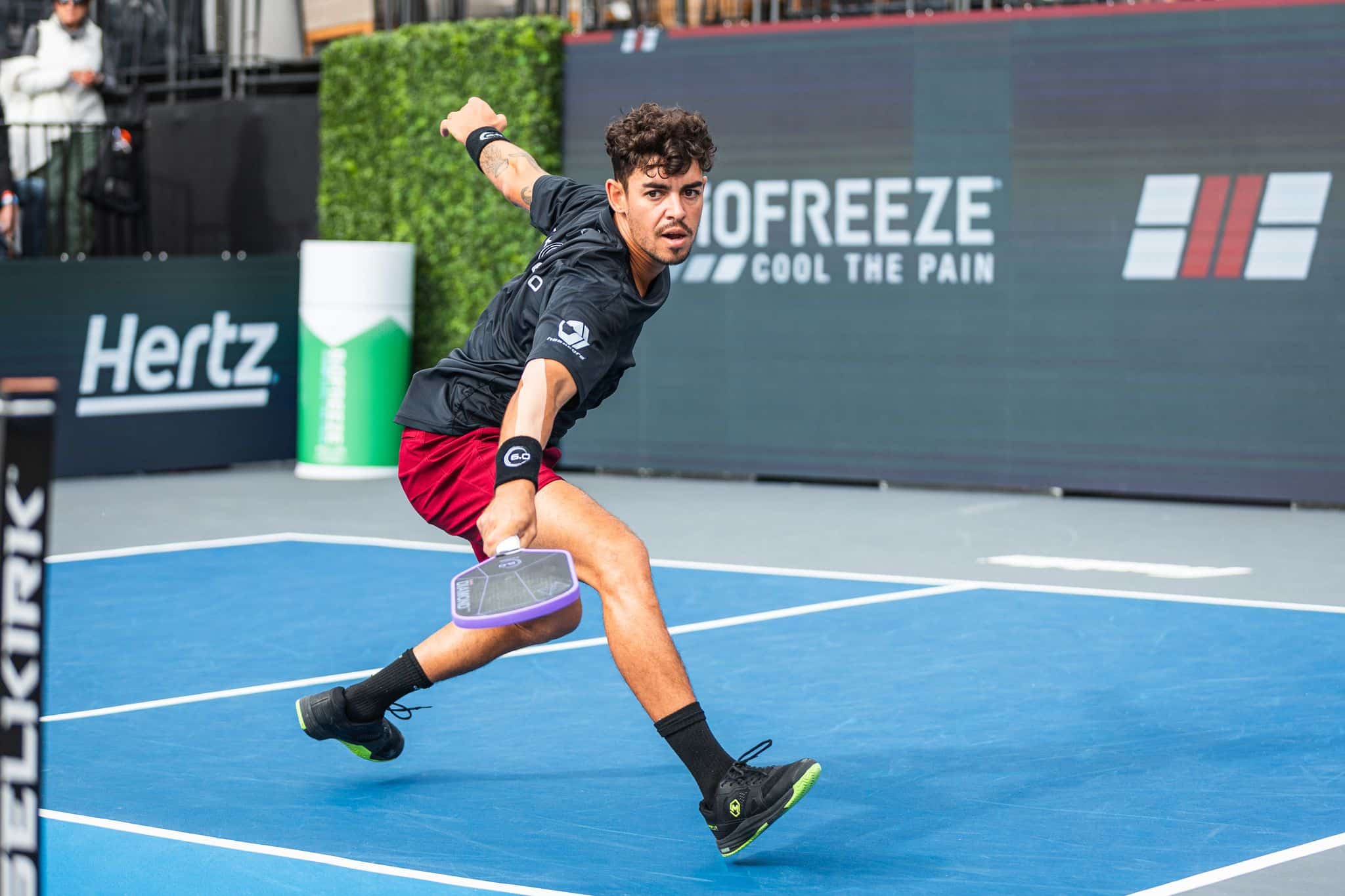 Jaume Martinez Vich played so well, was so dominant and was so effective Saturday morning in Dallas at the PPA's National Championship, it looked like he didn't miss a shot.
He took apart Hunter Johnson in two efficient and effective games, 11-5, 11-2 and moved to within a step of earning his first gold medal on the PPA Tour.
But there was one shot Martinez Vich missed badly. It was really bad, actually. Good thing Saturday was his day, because his only mistake ended up with a kiss.
Yeah, it was that good.
Out-racing and out-pacing Johnson, the seventh-seeded Vich, who had already beaten second-seeded Tyson McGuffin in a quarterfinal matchup, was in control and never let Johnson get going, after falling behind 2-0 in the first game.
"I guess I woke up and chose violence," Martinez Vich said with a smile.
He ended his day with some, that's for sure. After winning the match, Martinez Vich signed a few balls and threw one into the crowd. He turned his back and threw the next one over the shoulder, but it came off like a top-spin heavy drive and found its way right into the front row and hit a fan right in the face.
"Yes, that was definitely my worst shot of the day," he said.
Well, he made up for it, immediately embracing the fan, planting a big kiss on her cheek and then even giving her one of his paddles.
What a finish to what has been a break-through year for Vich. He finished second to Ben Johns earlier this summer in Texas. Wound up with a bronze in Denver, after falling to Federico Staksrud and took silver in Grand Rapids, Mich., in the Beer City Open, losing to Connor Garnett.
"I wouldn't say this is the best I've played," Martinez Vich said. "But it's the most-focused I've played. I feel way better than before."
And that was manifested when he was up 7-2 in the second game and Johnson hit a rocket of an around-the-post shot that Martinez Vich somehow dug out, returned successfully for a winner and left Johson prone on the court, where he stayed for a few moments before pulling himself up with a pair of angry push-ups.
"For some reason, I felt like I couldn't miss the ball," Martinez Vich said "I was falling, eyes closed and then I saw the ball go in. It was my day today."
And tomorrow, if Vich is good enough to get gold here in Dallas at the National Championships, he promised there would be no post-match mistake.
"I promise, next time I throw a ball into the crowd, I'll look first."