From beginning to end: The journey to being a pro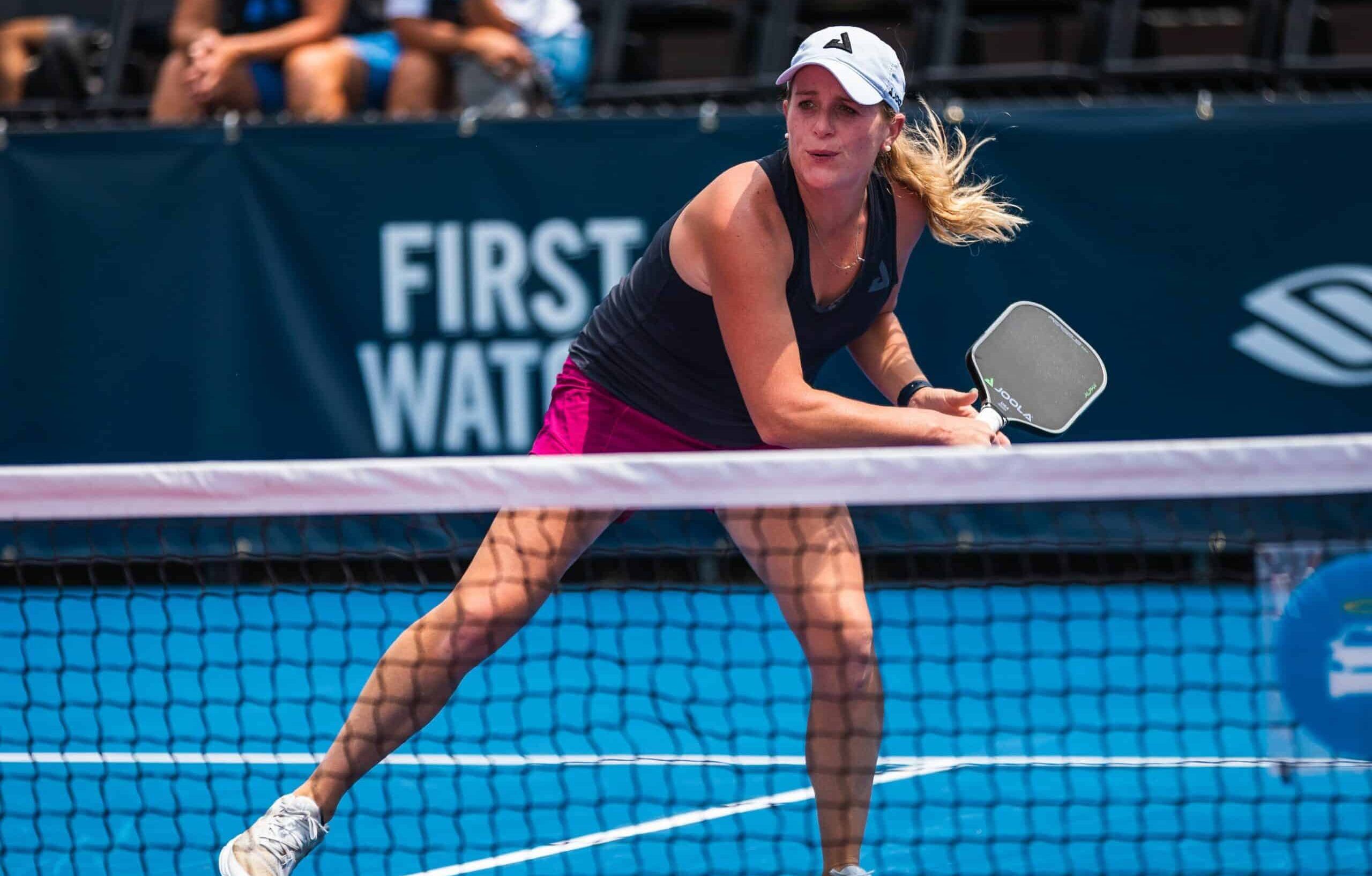 Everyone's pickleball path is a bit different.
It might be from a starter to a 4.0.
Or it may be from beginner to intermediate. We all know where we were when we tried to play for the first time and we all know where we are now. Some of us are just starting and others are still progressing.
But what's it like going from beginner to high-level to pro? What kind of journey is it?
We caught up with PPA Tour players Dekel Bar and Brooke Buckner to see how their path was created and how they went from starters to tour players. Check out what they had to say.
What was your introduction to pickleball?
Dekel: "I started playing about five years ago. I used to travel for tennis with Collin Johns and got to know the whole Johns family. Once we stopped playing tennis, we agreed to go to a pickleball tournament with Ben who had been trying to get us to play pickleball for a long time. We kept snubbing him, thinking pickleball was a silly sport for old people, and we were playing a real sport. We practiced for five days with Ben and went to play a pro tournament."
Brooke: I started actually playing in late 2020 when my mom finally convinced me to give pickleball a real try. I had my first child in 2020 and left my job, so I needed something for me and I quickly realized pickleball was a blast."
What was the process like once you started playing, to learning how to practice and drill and then deciding to enter tournaments?
Brooke: "I honestly didn't think about playing pro until mid-2021 after playing a few tournaments, and it was after I played my first PPA tournament that I realized I wanted to pursue it professionally. The excitement and energy was just palpable and I knew then I wanted to give it a try. The biggest change was just switching from recreational play to more drilling. For a long time I never drilled, and realized that to improve I needed to spend time drilling."
Dekel: "For me, the process was different, as I still lived in Israel at the time and just flew in to play a couple tournaments. Me and Collin were also lucky to have Ben show us the ropes and teach us how to play. Once I moved to the U.S. a couple years after is when I started drilling more and taking it more seriously."
How did you decide to find your first partner for a pro tournament? Was that a difficult process?
Dekel: "Me and Collin played our first few events together. So partnership-wise it was pretty simple at first, but after that I got lucky to play with Adam Stone in one tournament and we played really well and kept playing mostly together. So again I got lucky there."
Brooke: "I entered some pro tournaments with Chris Patrick and saw what the level was like and then in late 2022, I had the opportunity to play with Steve Deakin which was an honor. He (Deakin) gave me a shot and that was just a dream come true. I also was playing singles and was having more success there just because it translates easier from tennis."
What was the next step after entering your first pro tourney to learning how to get a sponsorship?
Brooke: "Joola was my first sponsor and I'm still with them today. They're an incredible company and I'm so thankful to be part of the Joola family. I'm also sponsored by the great OS1st and I've loved every second of being with them."
Dekel: "After playing two or three tournaments, I decided to play ToC which was a major at a time, in hopes of doing well there and getting a sponsorship so I could keep traveling from Israel when I had time off school. Otherwise, it didn't make a lot of sense for me to do this trip to the U.S. each time. I managed to do well in men's doubles with Adam Stone there, finishing fourth, while beating a lot of good teams, including the No.1-ranked team at the time – Kyle Yates and Matt Wright. I also finished fourth in singles, so I managed to get a sponsorship after that event.
"Everything aligned for me at that event, as my level probably wasn't high enough for top four in two events. I had a great partner and competed well in singles. Doubles, I felt like I was figuring out things as the day went along. I signed with Paddletek after that tournament as my first sponsor. Currently, I am with Engage and Picklemall."
How was the decision made to play pickleball full-time?
Dekel: "I decided to play pickleball full-time after Covid started. I was stuck in the U.S. after a tournament and couldn't go back home. School was online so I was studying here. After a while, I could go back home, but I enjoyed training for pickleball for the first time and decided to stay in the U.S. I improved a lot during that year. The APP and PPA tours started and some money came in and that's when I decided to play full-time."
Brooke: "Playing pickleball full time came after playing some tournaments and believing I could compete with the best and having a supportive husband who said, 'Go for it.' So I made the commitment, and here we are."
Did you always know once you started that you could be successful at the highest level?
Brooke: "I didn't think playing pickleball at a high level was in the cards for me when I started, but honestly, I knew nothing about the sport or what it looked like at the top. I slowly started to believe I could do it once I entered into some bigger tournaments and saw what it looked like. I've loved every second of my journey, and it's only the beginning. 2024 is going to be a great year on the PPA tour and I'm pumped!"
Dekel: "When I first started, I never thought pickleball would get this big. I thought I could play at the highest levels of the sport, yes, but there wasn't much money involved and I didn't think the level was that high. And compared to now, it wasn't. After one month of playing, I finished in the top four in two events, so I definitely knew I could do well. We are lucky to have gotten into pickleball at the right time and see it grow like it has. I couldn't have imagined pickleball would be where it is today. I just started playing for fun and for something competitive to do to fill my void from professional tennis. I'm very happy I can do this for a living."