The PPA year ended with resounding dominance from the two world #1's at the Hertz National Championship.
The best of the best stayed the best, leaving little doubt as to who were the consistent headliners in 2022 on the Pro Tour.
Ben Johns and Anna Leigh Waters absolutely dominated Championship Sunday in Orlando, capturing twin Triple Crowns during the last event of the year with ranking points attached to it.
"We got the double Triple," said Waters about winning all three titles Sunday, one coming to her alongside Johns in the mixed doubles field. "I'm super proud of both of us."
Waters might have been super proud, but there weren't many pickle fans who were super shocked with the results of the five finals.
Waters cruised her way to her sixth triple crown of the PPA season and her seventh overall. She accomplished all this on Sunday while only losing two of the ten games she played.
"It's emotional," Waters said after pairing with Catherine Parenteau in the women's final and winning 2-11, 11-6, 11-3, 11-6 over Jackie Kawamoto and Lea Jansen. "I'm going through a lot right now."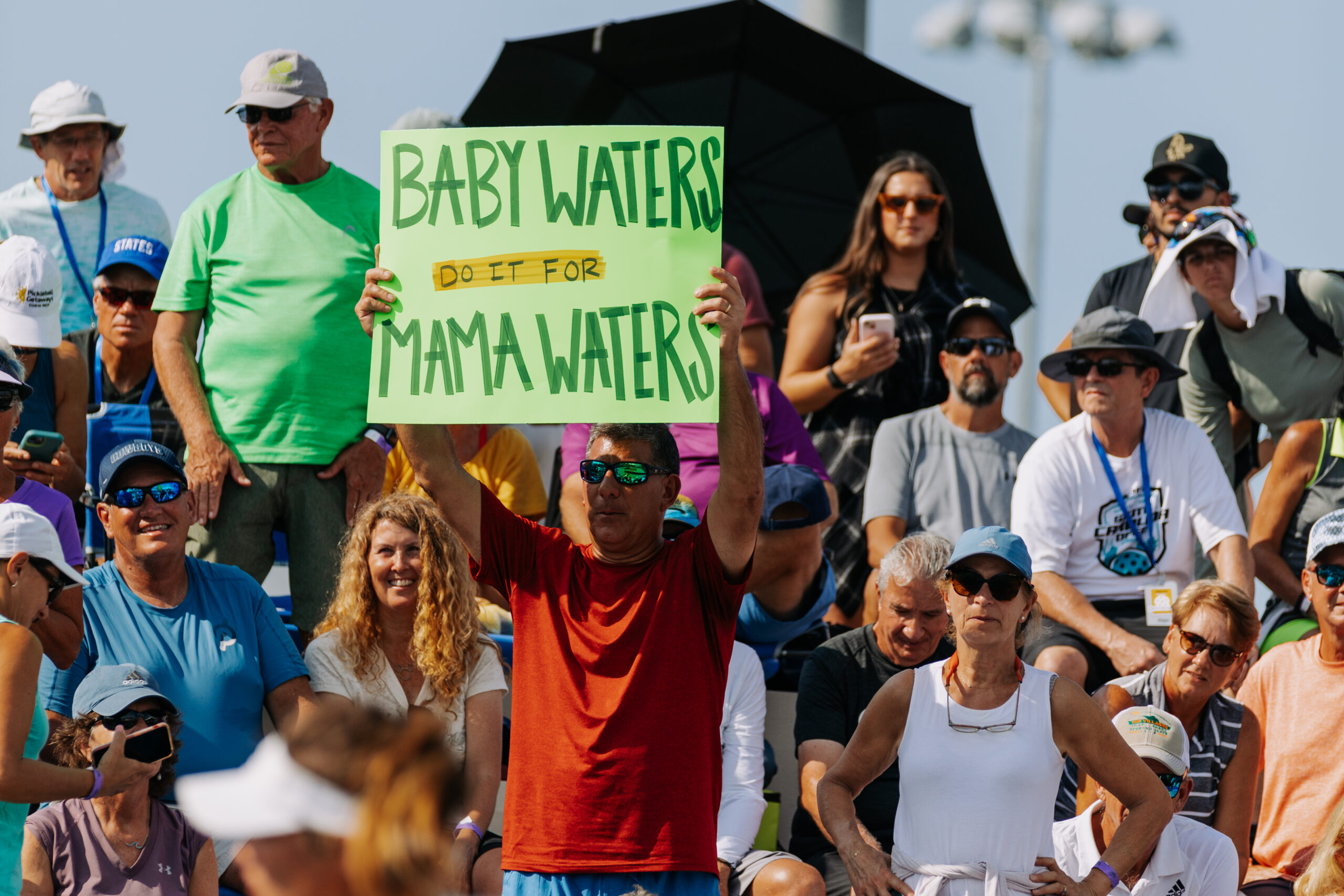 It was a year ago that Waters teamed up with her mother in Orlando and earned their first women's doubles title together, but just last week Leigh Waters announced she'd be out for the rest of this year and all of next year after suffering a knee injury.
"I'm going through a lot of flashbacks," AL admitted. "But I'm glad it's Catherine I got to share the court with today."
Anna Leigh blasted her way to the singles title with an 11-4, 11-4 rout of Salome Devidze. She also shared the court with the other most dominant performer of the day in Orlando and of the season on tour – Johns.
Johns and Waters teamed together for an 11-5, 11-8, 9-11, 11-5 victory over Parenteau and Riley Newman in the mixed doubles bracket.
"It was a good day all around," Johns said with a big smile. "I had great partners today, and I felt energy in this last match. I'm very thankful pickleball is in my life."
Johns won his fifth triple crown of the PPA season, earning a doubles title in the men's bracket playing alongside his brother Collin. The brothers beat Newman and Matt Wright in what has become the best rivalry in pickleball. Johns and Johns won 14-12, 11-5, 11-7. It was their 13th meeting this season and improved the Johns brothers' record against Newman and Wright to 9-4.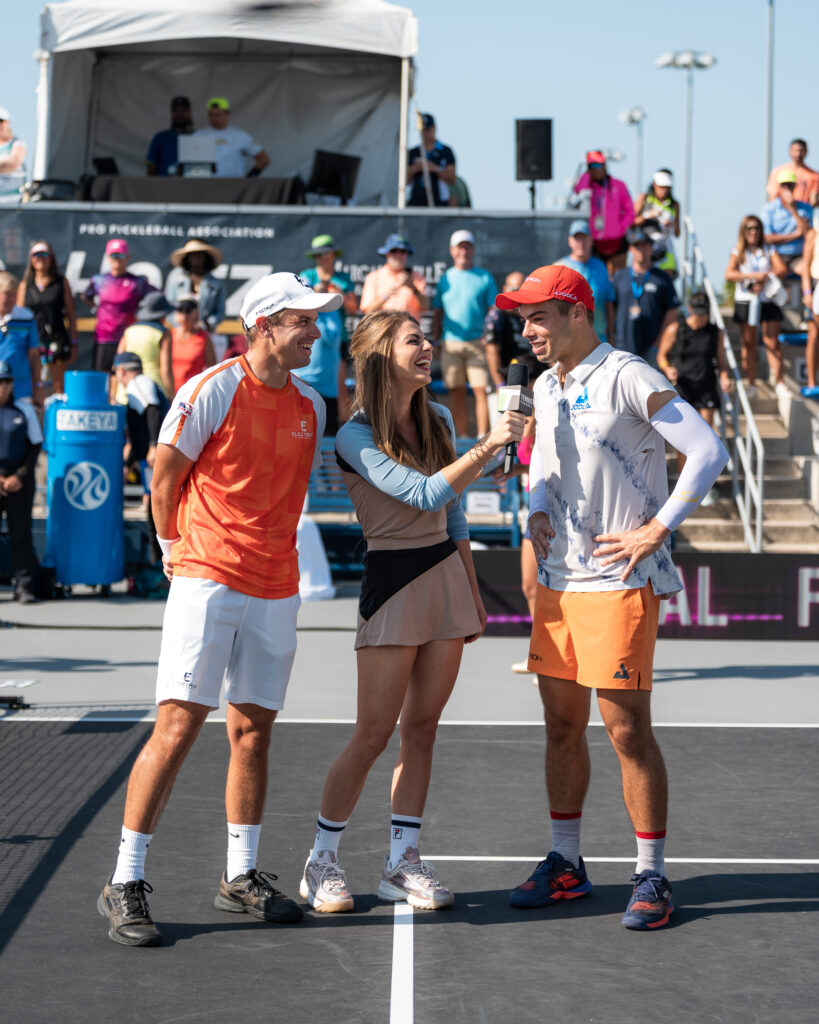 Overall, Johns and Johns have won 12 titles this season in men's doubles. Ben Johns also took the singles title with an 11-1, 11-3 win over Ryan Sherry. Johns played impeccable pickleball, allowing just two points to be scored against him during Sherry's first 15 serves..
And that was at the end of the day after Johns had already played a pair of matches.
"It's unique to pickleball," Johns said of playing one match and then stepping back out on the court for another in a different bracket with new opponents. "It feels different. You go back and you think about the game plan in the next match and try to think about that one and not all the others."
Well, Johns was focused. Waters was focused. It was an impressive day for both.
"I could play pickleball another 20 years," Waters said. "You could be seeing me a long time. Right now, I'm just along for the ride."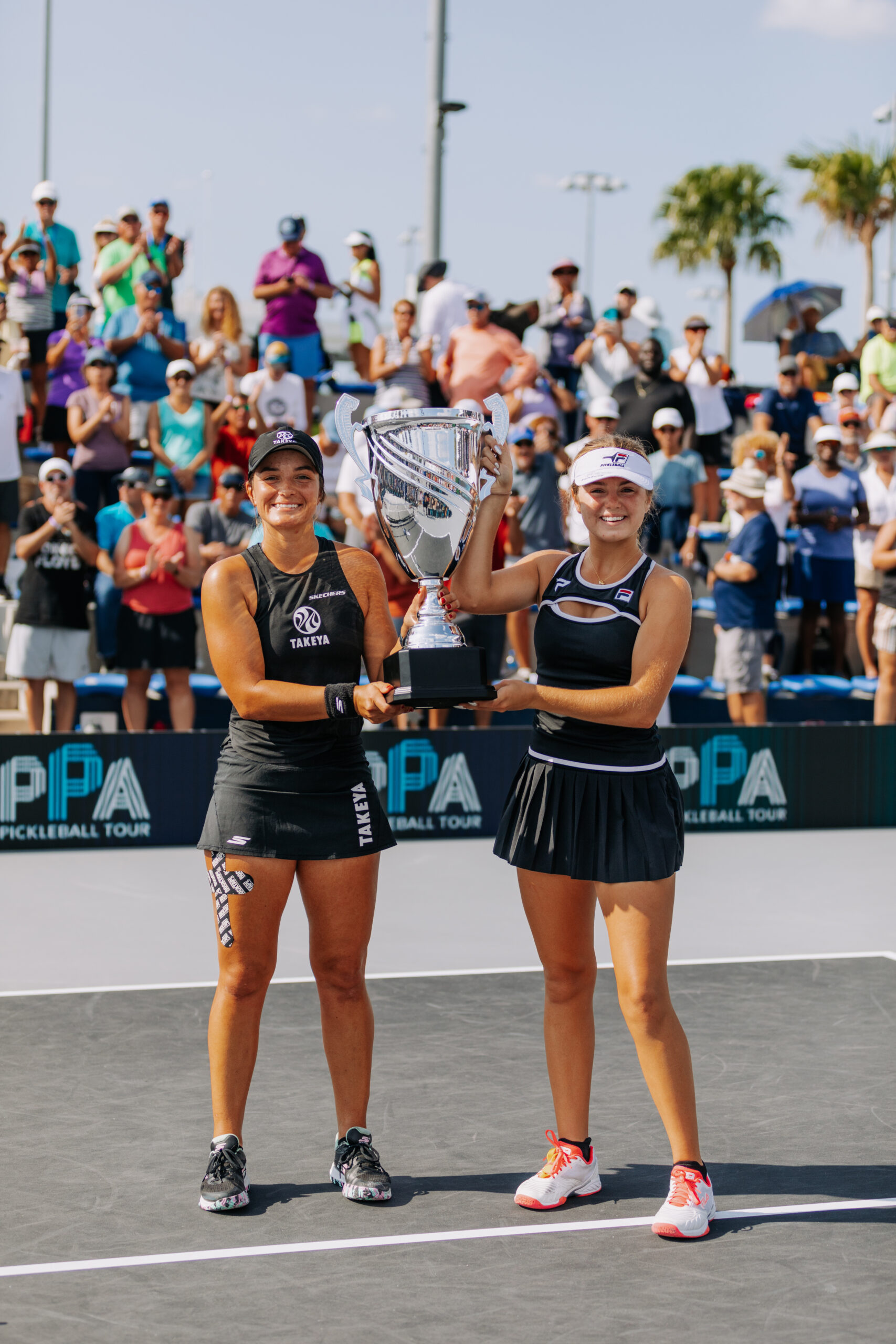 The PPA Tour 2022 season officially ends with the bubly Team Championship presented by MGM Rewards on December 15-18. This event will be team-based and will not feature any ranking points. Tune in to watch all your favorite pros battle it out in atypical partnerships in the heart of Las Vegas!