Jay Devilliers Stuck Overseas, Unable to Compete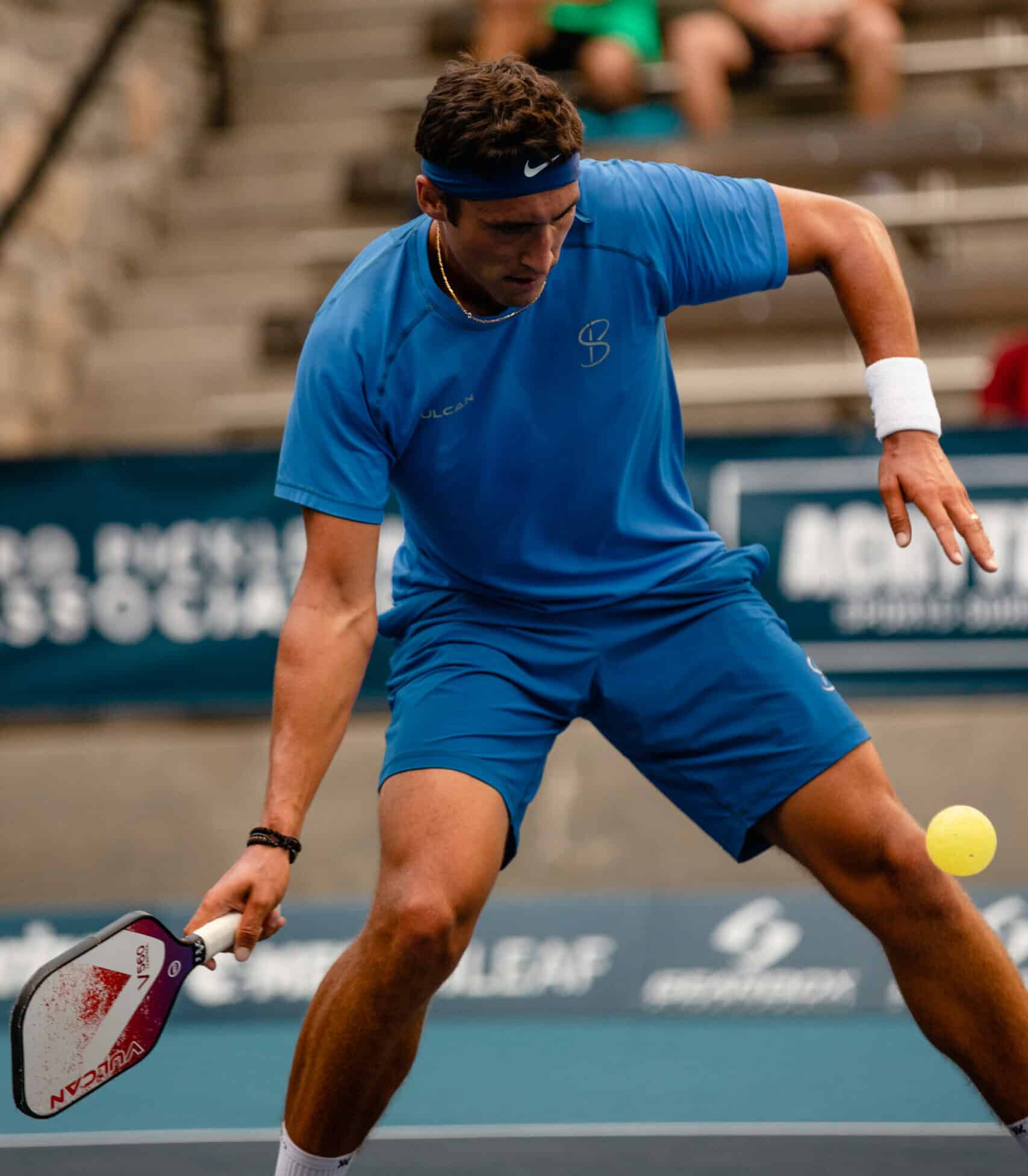 On the eve of the PPA Tour's first Grand Slam of the season, we've got a bit of drama.
Jocelyn "Jay" Devilliers, top professional player and crowd favorite, was scheduled to play in all three pro divisions, but will not be able to make the trip to play in the Acrytech Atlanta Grand Slam.
Devilliers, a native of France, has been back in his homeland for the last few weeks visiting family and dealing with some personal affairs. Unfortunately, in an unforeseen twist, Devilliers will not be able to make it out of Europe and back to America as planned. That means that we'll see a shake-up in three of the five brackets set to play out this week. Devilliers' partner, Tyson McGuffin, will now pair up with Tyler Loong, and Julian Arnold, who was set to play alongside Loong, will now team up with Eric Abraham. 
With Devilliers unable to attend, his original partner for mixed doubles, Jessie Irvine, will pair up with Kyle Yates in the mixed doubles bracket.
"Due to a personal matter, I've had to travel back to France and am now waiting for the necessary paperwork that will allow me to come back and continue to play on the PPA Tour," Devilliers said. "I am very saddened that I won't be able to compete and see all the fans at the Acrytech Atlanta Grand Slam, especially because it was one of my favorite tournaments last year."
Men's pro doubles is set for Saturday, and the field is loaded with 41 teams that includes the favorites, Ben and Collin Johns. Nearly all of the game's top players will be in Atlanta and the doubles field is proof of that. There are some great pairings, including Dekel Bar and JW Johnson, Matt Wright and Riley Newman, and Patrick Smith and Kyle Yates.
The tournament started Wednesday with seniors and amateurs taking the courts first. The pros will join the action on Thursday starting with men's and women's singles.
In addition to Devilliers missing the action in Atlanta, Ben Johns will not be competing in men's singles on Thursday. Instead he'll be attending his graduation ceremony at the University of Maryland after earning his degree in Materials Science Engineering.
"It's always a shame to miss a Grand Slam (or even just part of one), but I'm pretty sure the Johns clan wouldn't have let me escape without completing my final rite of passage in college," Johns said. "I'm looking forward to joining the competition on Friday in Atlanta!"
Johns will be playing alongside Anna Leigh Waters in mixed doubles in a field that has 34 teams. The mixed doubles field has a number of high-quality teams, including Collin Johns and Lea Jansen, Sarah Ansboury and Rafa Hewitt, Lucy Kovalova and Matt Wright, Callie Smith and AJ Koller, Simone Jardim and JW Johnson, Tyler Loong and Anna Bright, and many more.
See you there!