It's Waters and Johns again in mixed doubles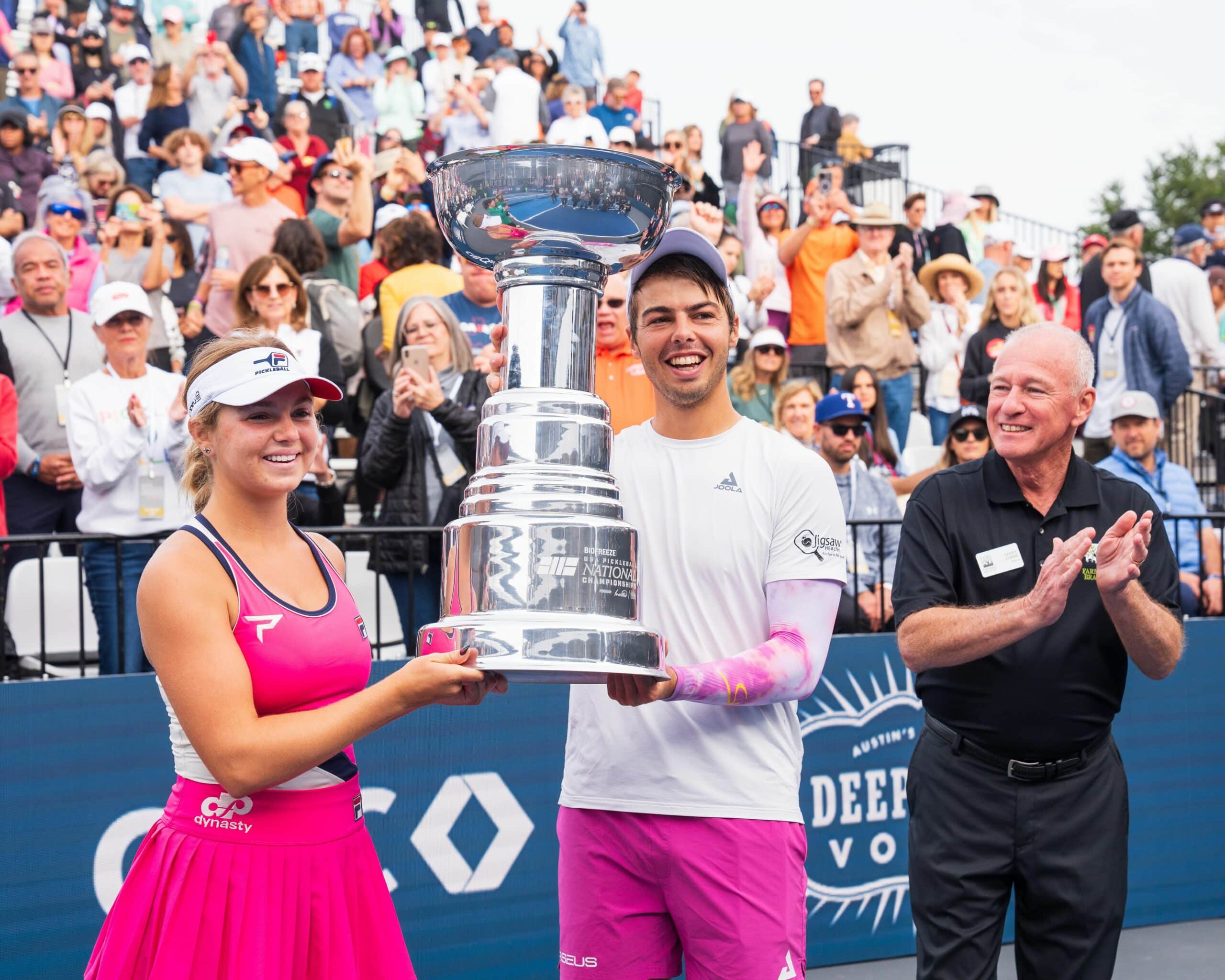 Make it 11 titles in the past 12 tournaments for Ben Johns and Anna Leigh Waters, and in the post-match celebration in Dallas, holding another trophy at another PPA Tour stop, Johns stopped and congratulated his partner.
"She's incredible," Johns said of Waters. "A phenomenal player and person and teammate. I'm just happy to be on the court with her, happy to get a title with her and hoping for her to get a triple crown after this."
Waters went on to earn her triple crown, with a comeback win over Catherine Parenteau in the finale of the week, rallying from a 7-1 deficit in the third game and fighting off a fistful of championship points in the women's singles final, but Johns wasn't exactly an afterthought in Dallas.
Despite losing early in the singles draw, falling to Chris Haworth in the round of 16, he and partner and brother Collin Johns had a rally of their own on Friday night, needing five games to get to the semis before going on to win the men's bracket Sunday afternoon.
And then he and Waters had no trouble dismissing Anna Bright and James Ignatowich, overpowering the second seed in a three-game rout, 11-6, 11-5, 11-3.
It was the 13th mixed doubles title for the pair this season.
"It's been an incredible year," Johns said. "It doesn't surprise me with how well she's playing. An incredible athlete and partner."
And an incredible partnership. The pair moved to 25-0 all-time in gold medal matches and it's hard to find who would be the best to beat this team.
Ignatowich and Bright are certainly in the conversation. They are 0-3 in gold medal matches against Johns and Waters. Waters regularly practices and trains with Ignatowich and Bright, so the players definitely know what to expect.
"There's pros and cons," Waters said of knowing Ignatowich and Bright's game. "You know what they are going to do, but it's a little weird because you're friends with them. It's always fun to play against them and I'm super happy that Ben and I could pull it out."