Healthier than ever, Smith looks to continue run in KC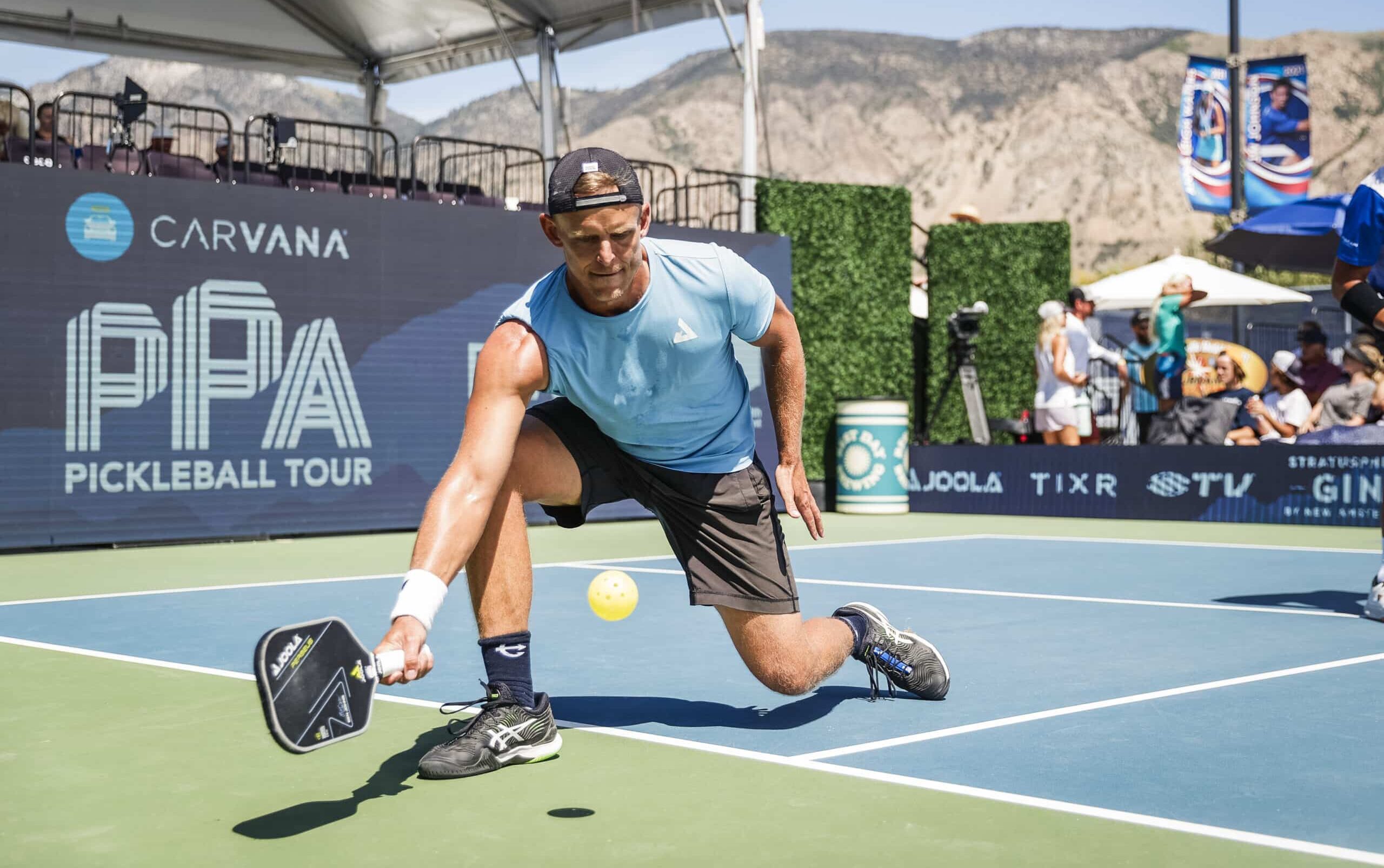 Patrick Smith wasn't pain-free, but as he describes it, he was feeling better on the court than he had in a long time.
And that's saying something.
Smith was finally distancing himself from a frustrating hip injury that had limited his mobility over the last year and robbed him of playing at the high level he expected to be at.
So, here he was in Utah, healthier than he's been in a long time, playing well, finding success, and making a run to the semifinals of the Vulcan Tournament of Champions just a week ago, alongside partner Tina Pisnik.
Then Smith fell backward during their semifinal match. He hit his head, and when he got up he noticed his vision was a bit off. "I was trying to read the Vulcan logo on the screen and it took extra time to get in focus."
Smith called a timeout and was asked by the referee if he hit his head. Since Smith responded that he did, he was going to have to default the match unless he was checked by a doctor.
"I passed the balance test, but my eyes showed potential signs of a mild concussion at the time," Smith said. "He [the doctor] asked me if I wanted to continue and said as long as I wasn't dizzy and didn't have a headache, I could. I think the shock and the adrenaline kept me going that day."
Smith and Pisnik went on to win, and Smith was set and ready to be playing in his first gold medal match since May of 2021.
A huge moment for one of PPA's most-experienced players. Smith has won five medals on tour, but he has never won a gold. A big moment for Pisnik, too. It was her first chance to play in a championship match.
Just a massive opportunity for Smith. But ultimately, none of those things mattered more than a promise he made.
"He told me, 'I am not giving up,'" Pisnik said. "That's the first thing he said to me before the match. And I appreciate the fight and what he was willing to do to go out for our first final. but at the end of the day, health is by far first on the list. And then for us is to have fun. He's an absolute legend of the game and has been around a long time. I know he wanted that gold real bad."
Smith said he felt slightly "off," but he promised his mother that if he got dizzy, he would stop playing like the doctor told him to.
"I kept my word," Smith said. "I wanted to finish. I made a promise to my mother and that's more important to me than pickleball."
Smith retired from the match. He and Pisnik earned the silver medal. An abrupt end to a great tournament for Smith who might be playing the best pickleball of his career.
"I don't know about that," he said. "I played well. I don't think like that. I'm happy that I had three, pain-free tourneys in a row. That's all I care about, to be honest."
Initially, in 2021, Smith thought he had torn his meniscus. He was having trouble sitting for more than an hour without pain. His back would spasm, causing discomfort. Turns out, the pain was because of a severe hip tilt on his right side.
"It's not 100 percent fixed," Smith said. But he's in a better spot today than he has been.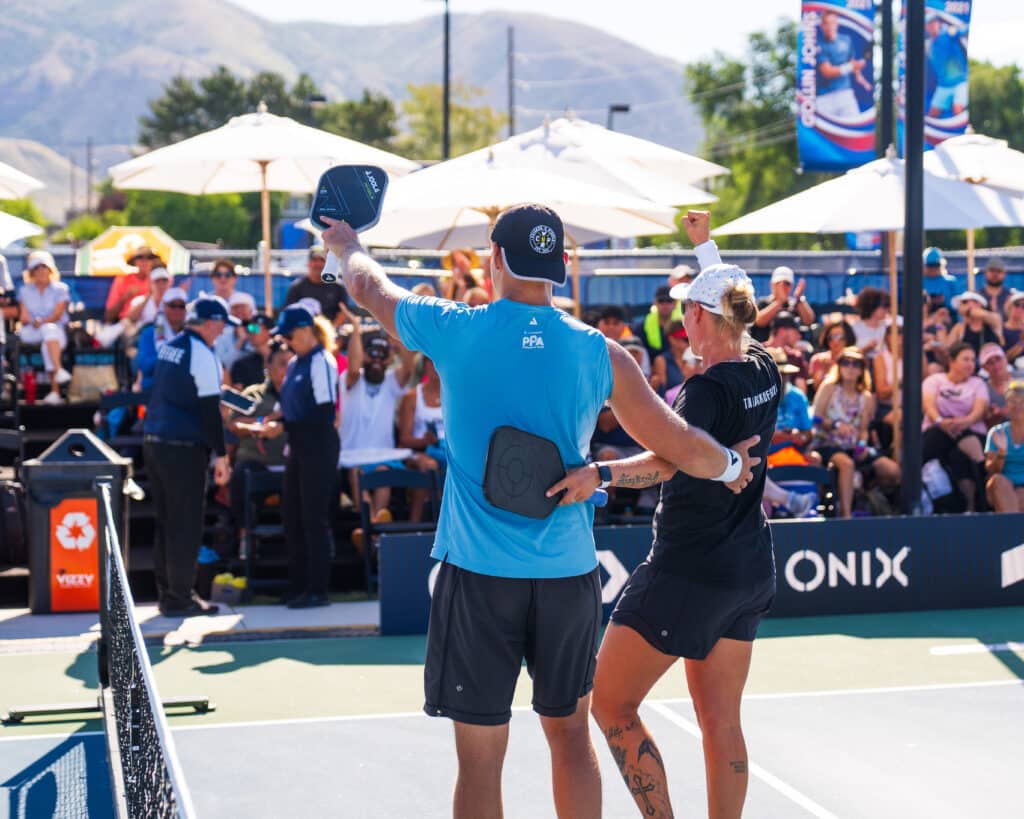 It's certainly no coincidence that Smith's improved health has contributed to his success. He has three silver medals on tour and a pair of bronze medals, too. Before the TOC, Smith and DJ Young paired together and won bronze in Seattle back in July, taking down the Johns brother along the way in a three game cliffhanger on Grandstand Court.
And now Smith will head into Kansas City, just a few hours away from where he trains and lives in Wichita, Kan. He will play alongside Thomas Wilson in men's doubles and Irina Tereschenko in mixed doubles.
"The reason I think my play has gotten better recently is I've been pain-free," Smith said. "And hopefully it'll stay that way. I am having more fun again. I've also come to peace with the fact that people in and around the game have changed, and I don't let that get to me anymore. I'm going to leave it at that."
Obviously, things change over time. People sometimes do, too, but Jay Devilliers, who also lives in Wichita and knows Smith probably better than anyone on tour, understands who Smith is.
"I've known Pat for almost 10 years now," Devilliers said. "We are good friends and aren't afraid to hurt each other's feelings to make improvements and get better. He's a smart player. He recognizes patterns and that helps his partners a lot. He's likable and friendly."
Recognizing those patterns comes from experience. That has definitely helped Smith on his recent uptick in play. And being able to find partners and get along with them helps, too.
"He knows everyone on tour," Pisnik said. "He's played against everyone. On the other [hand], I probably never played against them, so he takes the mentor side of the partnership, and I try to execute my part.
"A super-nice guy, but at the same time, very competitive, and that's why he pushed himself to go on the court and compete. We have a really good chemistry on the court. We both agree that we need to have fun. And that's how we roll."
Now we get to see how Smith will roll in KC.
"I think we can all still improve each day," Smith said. "My future in pickleball is very simple. I'm going to try and enjoy it as long as possible and that's it. I'm very fortunate and grateful that I am able to play at this level. But more importantly I have met a few great people along the way.
"I read this quote a while back. 'Ships don't sink because of the water around them. Ships sink because of the water that gets into them. Don't let what is around you, get to you and weigh you down.'"