From 'Nobody' to Championship Sunday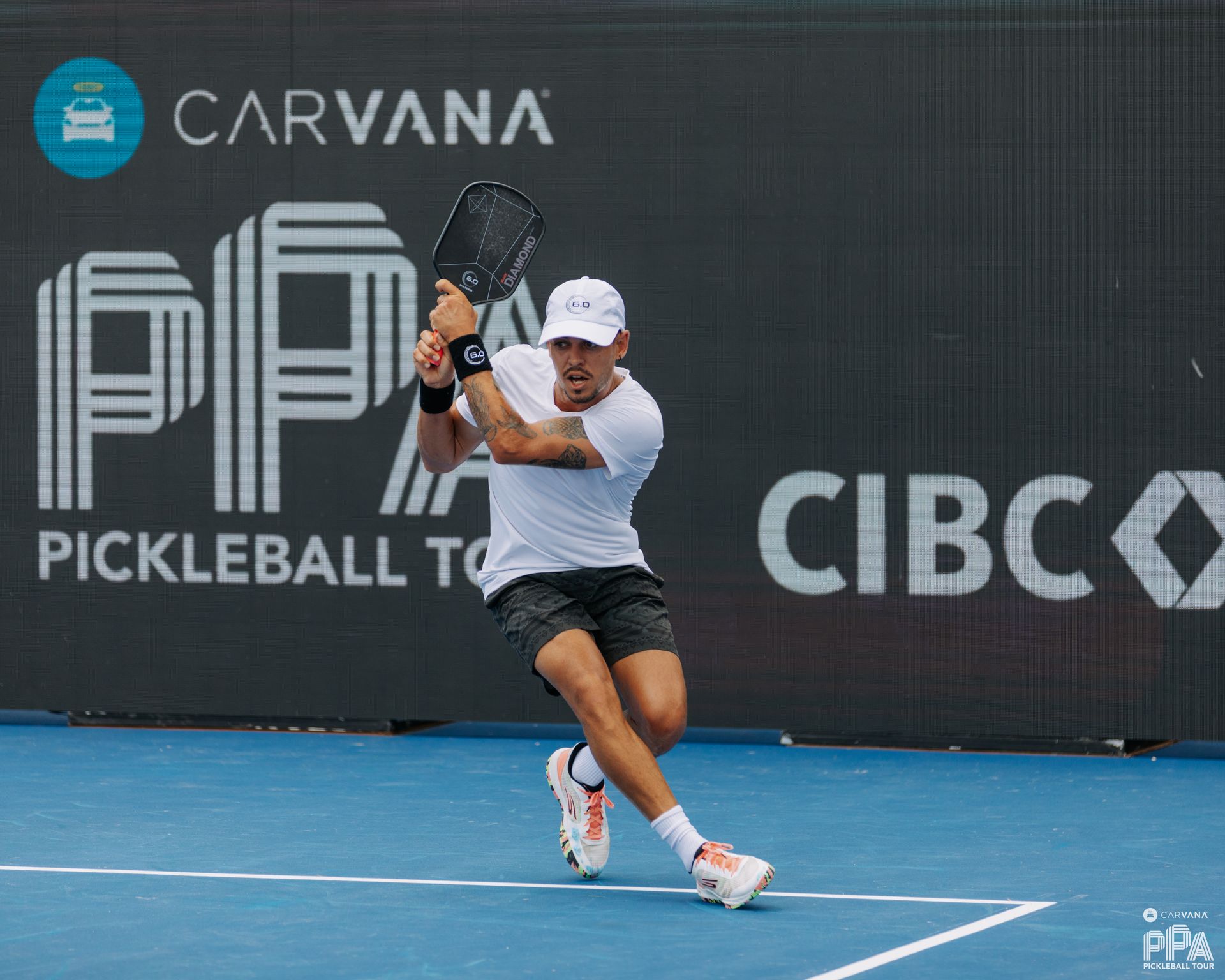 Jaume Martinez Vich was frustrated. He couldn't finish. He couldn't beat the top players and he was struggling.
That was then.
And now?
"I'm just a Spanish boy living in Hawaii, playing pickleball and making it to Championship Sunday."
What a ride.
The former hitting partner for Rafael Nadal in Spain, turned tennis teacher in Hawaii and eventually full-time pickleball player, earned his first shot at a finals with an absolute assault on some of the best players in pickleball Thursday at the Texas Open.
"I'm a nobody," Martinez Vich said. "Hopefully this makes me less of a nobody. I want it all. I'm here to stay."
The 19th-seeded Martinez Vich beat the best of the PPA Tour and beyond, starting with a win over 14th-seeded Hunter Johnson in the first round. After losing to No. 3-seed Jay Devilliers earlier this season at the North Carolina Open, Martinez Vich topped Deviliers this time, 12-10, 11-6.
After that, it was a win against No. 6 seed Dylan Frazier, 11-7, 11-0 and then a stunner of a victory against No. 2 seed Federico Staksrud, 11-6, 4-11, 11-5.
"I had all this respect for the top players," Martinez Vich said of his losses in the past year to some of the top players. "When it was time to close, I didn't. Now that I've seen them, it's allowed me to close things out."
The familiarity helped, the training helped more. In addition to not winning as much as he wanted, Martinez Vich was isolated. He's a tennis teacher in Hawaii, but because he's so far away from other pro pickleball players, his practice and improvement has been limited.
"I couldn't dedicate much time to pickleball except maybe two or three days a week, and they were games for fun with people from there," Martinez Vich said.
He complained loudly about his inability to get better at a recent tournament and it caught Tyson McGuffin's ear.
"Tyson heard me and said, 'Come train with me.' Everything changed. My confidence is up and I believe in myself."
How much is that confidence up?
"This is the first time I haven't bought a flight on Saturday.," Martinez Vich said. "I'm staying until Sunday."
Sunday is when he'll face top-seeded Ben Johns on the biggest stage in pickleball in the biggest tournament to ever be in Texas. That will be the third match this week on Championship Court. Not bad for a player who admits he only wants to get noticed.
"I am committed now," Martinez Vich said. "I've been playing the back-courts and now I'm finally making the breakthrough. I hope people are looking at me and believe in me."
McGuffin was also impressive Thursday in the men's draw. The fourth seed wound up winning bronze with the clincher coming against Staksrud. McGuffin is 14-3 in his past four tournaments with three medals, including a gold at Red Rock. Every player McGuffin faced Thursday after the first round, has played for a gold at some point this season. He beat Pablo Tellez, J.W. Johnson, then fell to Johns and then finished with the win against Staksrud.