David, Kawamoto Trying For First Gold Together in Seattle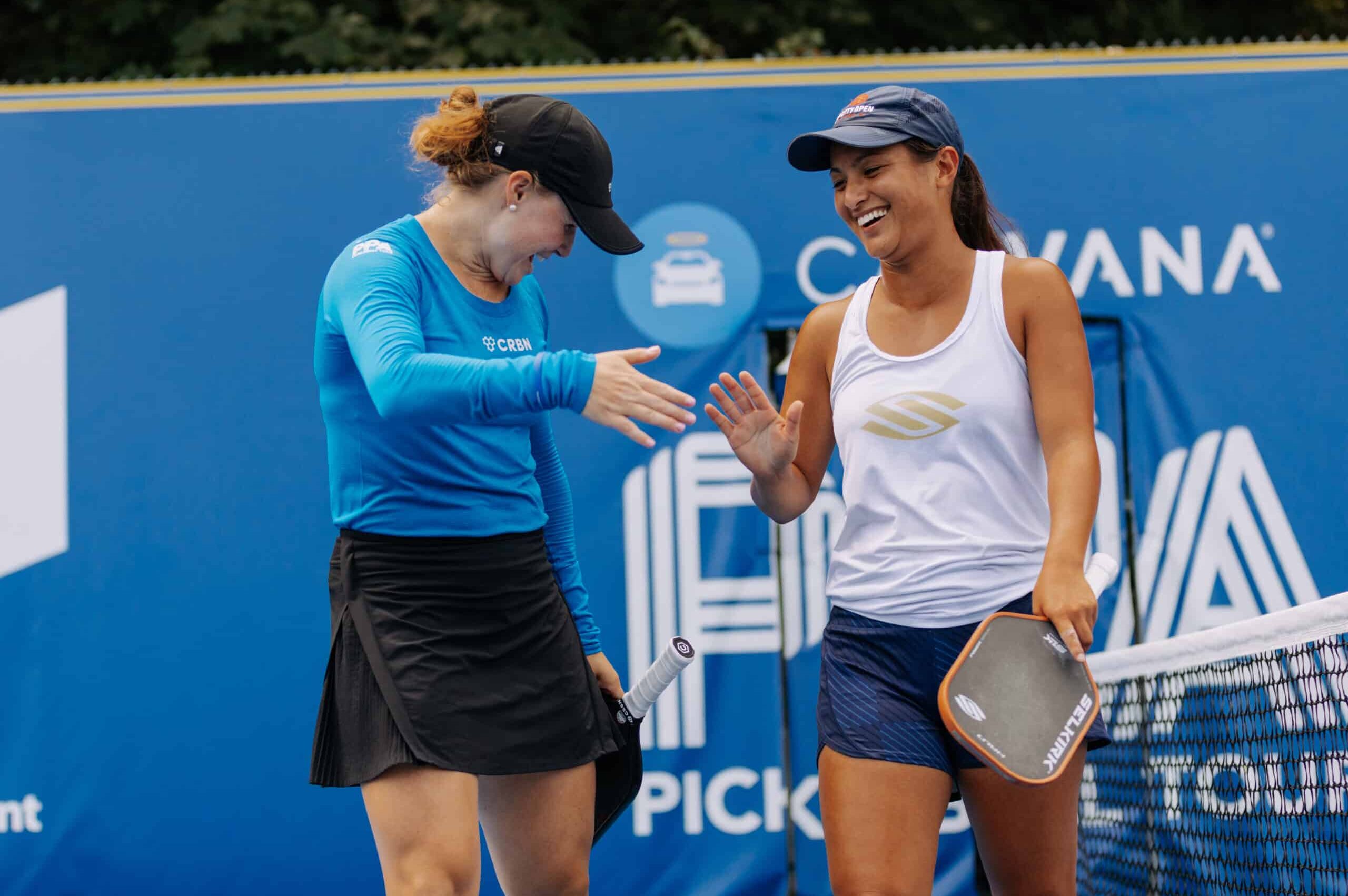 There's no one on tour who looks like she's having more fun than Vivienne David. 
She's a walking smile, complete with a paddle. And with her play of late, it's pretty easy to see why she's in such a good mood.
David is back in her third Championship Sunday appearance since May, bringing her rock-solid partner Jackie Kawamoto along with her. The two will get to face the best team – an undefeated team this season – in the final: Anna Leigh Waters and Anna Bright.
"I'm just thankful to be playing," she said, "To be doing this full-time, I feel blessed and fortunate, and I only pick partners who I have a blast with. When I'm playing with a positive, supportive partner, I know what it does for me, so that's what I try to do. I know how relaxed and enjoyable it is. The least I can do is give it back."
She's giving plenty back, and she's spreading the love. A medal this week at the Seattle Open is David's fifth of the season. It's also her fifth medal with five partners. Both of her previous two second-place finishes came against Waters and Bright.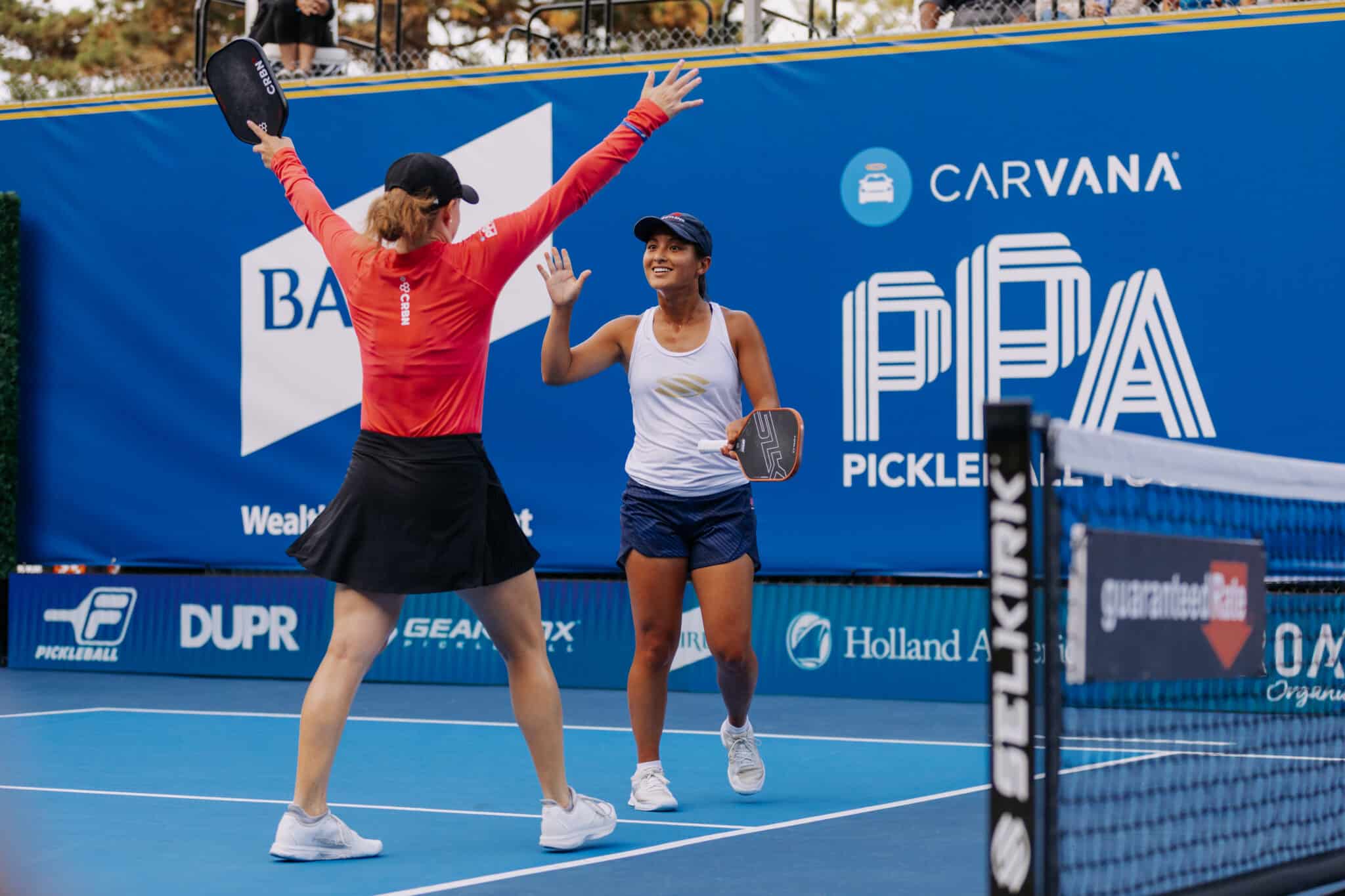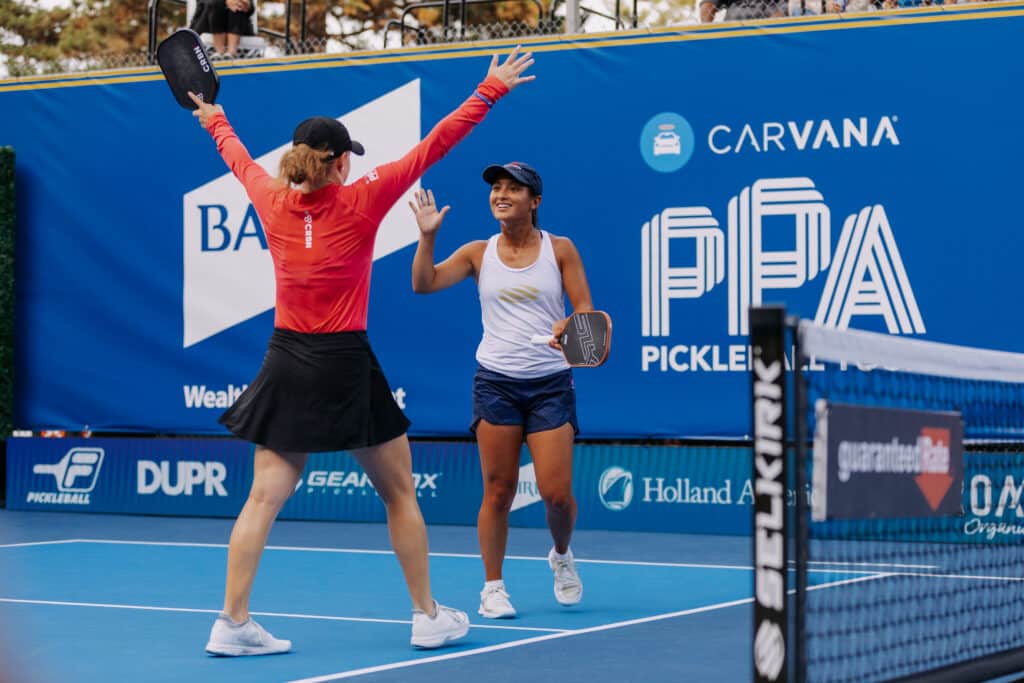 Last week, Kawamoto and her sister Jade won gold at the Beer City Open. Saturday, she teamed up with David and said it was a different vibe entirely.
"If it was Jade, I would have been yelled at," Kawamoto said with a smile, teasing her sister who she celebrated a gold with in Grand Rapids, Mich. "But Vivienne doesn't rag on you if you lose a point. She's really uplifting. And I love playing with different people."
David and Kawamoto earned their way to the final with a quarterfinal win against the second-seeded team of Lea Jansen and Lacy Schneemann, 12-10, 11-4. Then, they made the final after a 8-11, 11-6, 11-6 win against Lauren Stratman and Yana Newell – the sixth-seeded team who were making a fiery run through the bracket on Saturday.
And now we'll see how much smiling David and Kawamoto do when facing Bright and Waters. Waters and Bright have been dominant this season. Waters has won gold the past five women's tournaments and two of them have been with Bright. They had little issue getting through the bracket Saturday in Seattle. The pair didn't lose a game and then gave up just six total points in the semifinal to Jessie Irvine and Jade Kawamoto.
I have to start faster," Jackie Kawamoto said. "I need to play loose and act like there's nothing to lose and hopefully Viv can pump me up."