Carvana Champions Accessibility with Pickleball For All, Donates Different Set of Wheels To Para-Athletes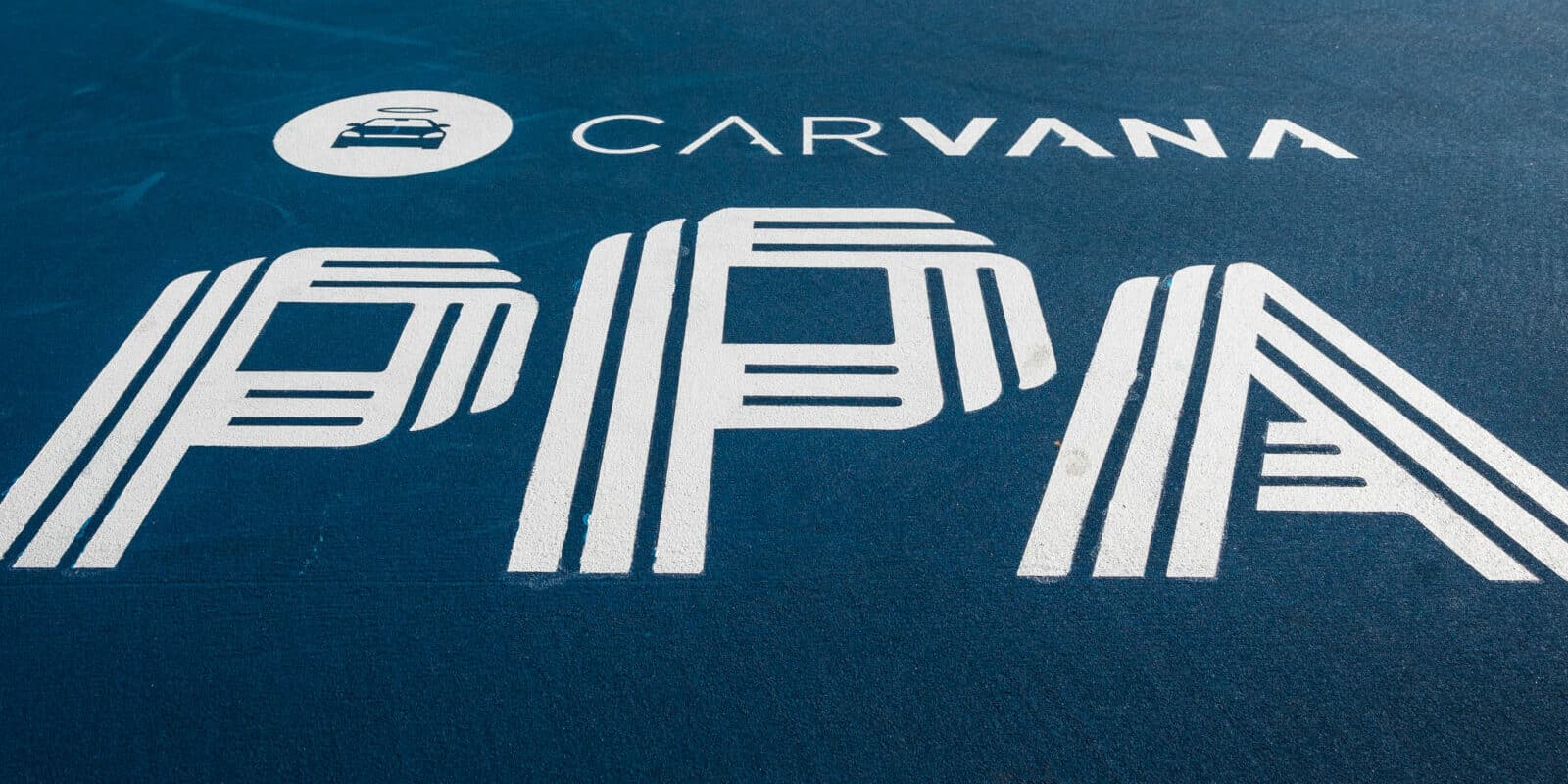 PHOENIX (May 15, 2023) — Carvana, an industry pioneer for buying and selling used cars online, is celebrating Mobility Awareness Month with Pickleball For All — an accessible pickleball exhibition and clinic for athletes of all abilities on May 24. Alongside burgeoning national pickleball entertainment complex, Chicken N Pickle, and the Professional Pickleball Association (PPA Tour), the event aims to bring attention to the millions of Americans who live with mobility limitations and enable all to play pickleball. On its mission to provide transparent, accessible mobility for all, Carvana will be donating a different set of wheels this year – two sports wheelchairs apiece to the North Texas Chapter of United Spinal Association, the Southwest Wheelchair Athletic Association and the Dallas Junior Wheelchair Mavericks for aspiring athletes in the area.
"Through our partnership with the PPA Tour, we've learned just how accessible, approachable and inclusive pickleball can be for fans," said Ryan Keeton, Carvana Co-Founder and Chief Brand Officer. "We're here to serve happiness in the pickleball space and help bring even more players and fans to the game, so we created an experience that reflects our dedication to the sport, our customers, and shared our people-first values for the inaugural Pickleball For All clinic."
The first annual Pickleball For All event welcomes all ages to come play, watch and learn about adaptive pickleball with pros and para-athletes alike. The event will feature a pickleball exhibition with top-ranking PPA Tour athletes and professional para-athletes, including American paralympics table tennis player Pam Fontaine, former Motocross athlete and spinal cord injury survivor Taylor Nichols, famed para-athlete and pickleball ambassador Jamie Elliot and PPA Tour senior pro and broadcaster Dave Fleming.
Food, music and prizes will be available, and on Wednesday, May 24, 10% of Chicken N Pickle's food and beverage sales will be donated to the North Texas chapter of the United Spinal Association, in support of the first annual Pickleball For All clinic.
"One of pickleball's greatest strengths is its accessibility," said Tom Dundon, Investor in the PPA Tour. "Conducting the inaugural Pickleball For All clinic in conjunction with Mobility Awareness Month is a perfect opportunity to bring athletes of all abilities together to showcase the incredibly welcoming nature of our sport. We can't wait to champion accessible mobility in pickleball alongside our partners Carvana and Chicken N Pickle ahead of the highly-anticipated Selkirk Texas Open."
The clinic and exhibition take place from 6:00 p.m – 8 p.m. CT at Chicken N Pickle's Grapevine, Texas location, located at 4600 Merlot Ave, Grapevine, TX 76051. The event comes a week before the PPA Tour and professional pickleball players hit the court on June 1 at the Selkirk Texas Open. Learn more about the inaugural Pickleball For All clinic here.
About Carvana:
Carvana is an industry pioneer for buying and selling used vehicles online. As the fastest growing used automotive retailer in U.S. history, its proven, customer-first ecommerce model has positively impacted millions of people's lives through more convenient, accessible and transparent experiences. Carvana.com allows someone to purchase a vehicle from the comfort of their home, completing the entire process online, benefiting from a 7-day money back guarantee, home delivery, nationwide inventory selection and more. Customers also have the option to sell or trade-in their vehicle across all Carvana locations, including its patented Car Vending Machines, in more than 300 U.S. markets. Carvana brings a continued focus on people-first values, industry-leading customer care, technology and innovation, and is the No. 2 automotive brand in the U.S., only behind Ford, on the Forbes 2022 Most Customer-Centric Companies List. Carvana is one of the four fastest companies to make the Fortune 500 and for more information, please visit www.carvana.com and follow us @Carvana.
About Carvana PPA Tour:
The Carvana PPA Tour is the professional tour of pickleball, organizing events and rankings for the top male and female pickleball players worldwide and awarding more than $5.5 million in annual prize money with equal play and pay. The Carvana PPA Tour is set to host 25 events in 2023 at world-class facilities like the Lindner Family Tennis Center in Cincinnati, Mission Hills Country Club in California, and the Darling Tennis Center and Mandalay Bay in Las Vegas. Inviting all to compete and "play where the pros play," the Carvana PPA Tour offers amateur divisions of play for every level, unparalleled experiences for fans and spectators, gorgeous venues, pro player meet-and-greets, food/beverages, live entertainment, VIP upgrades, giveaways and games, shopping, vendors, and more. Founded in 2018 and based in Salt Lake City, the Carvana PPA Tour is owned and operated by parent corporation, Pickleball.com. For more information, go to www.ppatour.com. See Pro Player Profiles and follow us on social: Twitter Instagram, YouTube, Facebook and LinkedIn.
About Chicken N Pickle:
Chicken N Pickle is a unique, indoor/outdoor entertainment complex that includes a casual, chef-driven restaurant, sports bar, pickleball courts and indoor/outdoor games for all ages. Its mission is to provide atmosphere that fosters fun, friendship and community. A key tenet of Chicken N Pickle is demonstrated through the Our Hearts Are Local program, which focuses on creating philanthropic partnerships to strengthen our neighborhoods and beyond. Chicken N Pickle holds dozens of charitable events annually and donates proceeds back to the communities we serve. We're known for: Good Food. Good Friends. Great Fun. To learn more, please visit www.chickennpickle.com
MEDIA CONTACTS:
Carvana
David Klemow
[email protected]
PPA Tour
Hannah Johns
[email protected]