Bright Back on Big Stage Again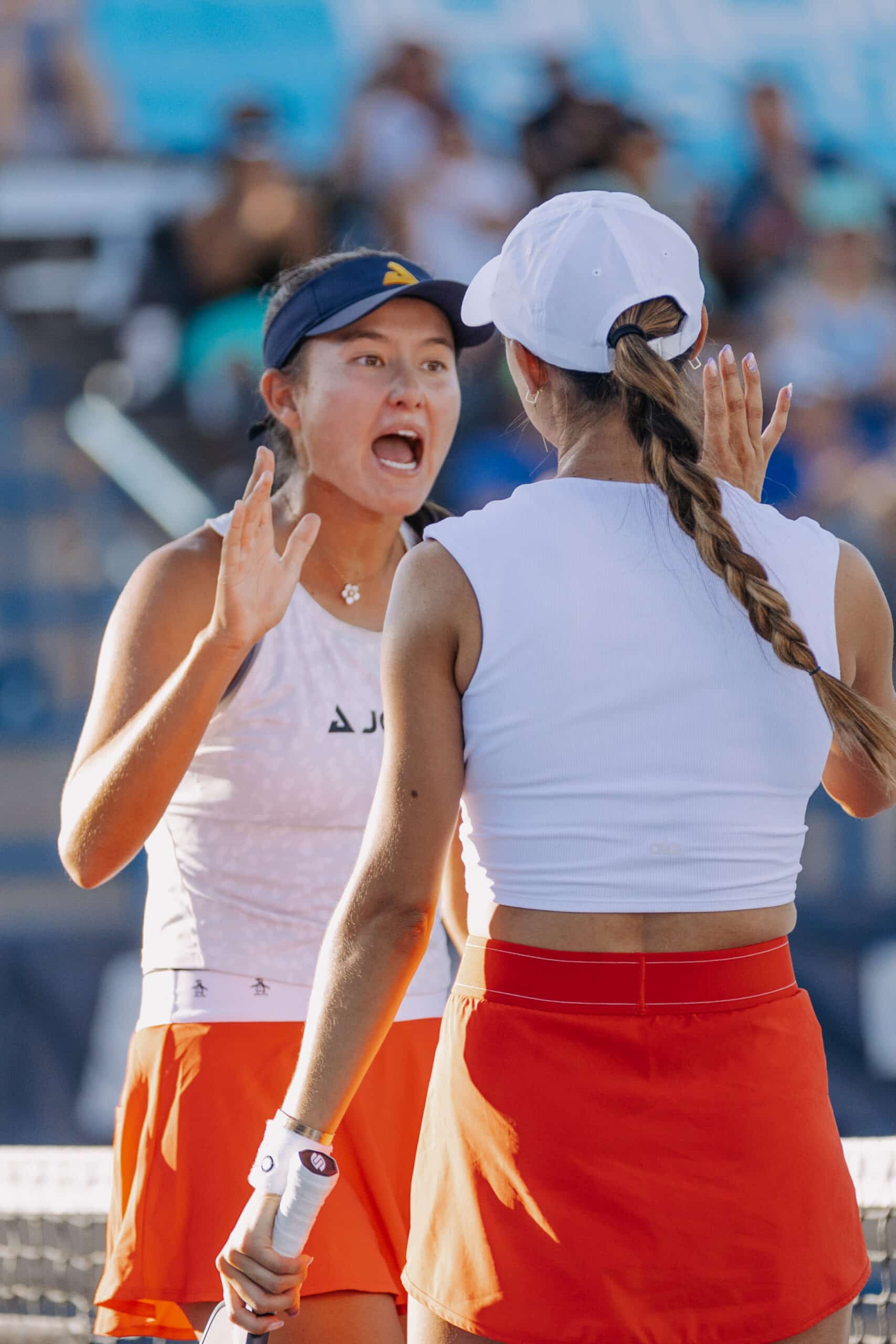 When Anna Bright and Parris Todd lost their first game on Semifinal Saturday, Bright wasn't too worried.
Maybe it was because they had rallied and held off five game points from Lucy Kovalova and Callie Smith before finally relenting 11-9 against the tournament's top-seeded team.
Or maybe it was just some positive birthday vibes from Bright, who was celebrating yesterday.
Or maybe it was just that Bright knew there was no reason to panic.
"Luckily, we had already played some good teams, so we were warmed up," Bright said. "We knew we were going to have to play our best, and we executed in the big moments."
The result was an 11-5 win in game two and then a nerve-racking 12-10 win to clinch a spot in Championship Sunday in Las Vegas at the Guaranteed Rate Open.
"I've had some amazing partners," Bright said. "You can't do anything by yourself out there. I'm just really happy I got it done."
Todd and Bright "got it done" with a first-round win against Maggie and Mary Brascia, then beat the fourth-seeded team of Catherine Parenteau and Lea Jansen before needing all three games against Kovalova and Smith.
The victory means a third PPA Championship Sunday appearance in a row for Bright. She and Todd, the No. 5 seed, will play the second-seeded team of Anna Leigh Waters and Leigh Waters who earned a spot in the final with an 11-4, 11-7 win against Jessie Irvine and Lindsey Newman.
Kovalova and Smith rallied to win the bronze, beating Parenteau and Jansen, 12-10, 11-7.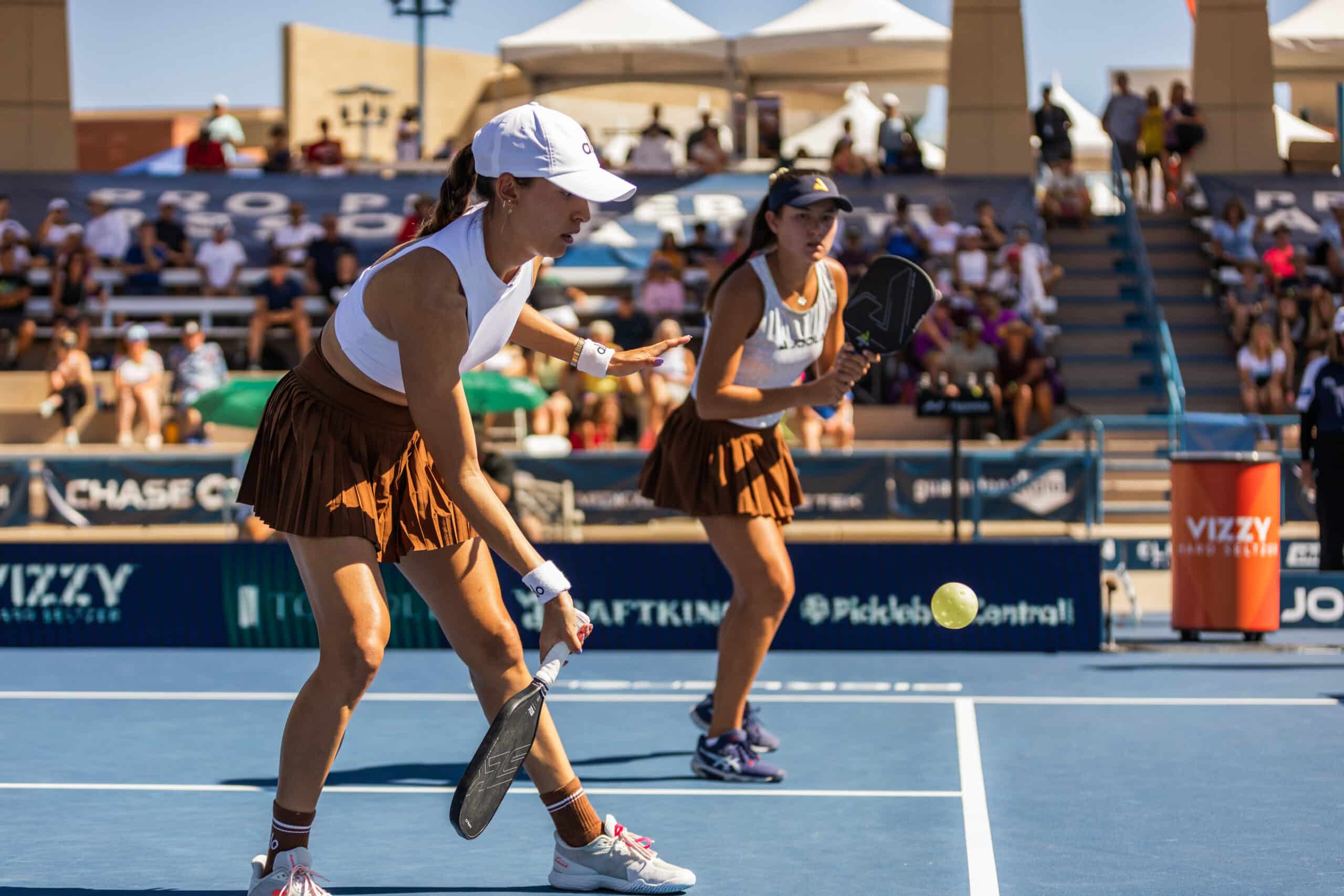 Meanwhile, on the men's side, it will be the Johns brothers – the top-seeded duo of Collin and Ben – against the second-seeded team of Matt Wright and Riley Newman.
Wright and Newman beat the No. 6-seeded team of A.J. Koller and Thomas Wilson, 11-8, 11-8 to reach the final. The Johns team topped No. 4-seeded Jay Devilliers and Tyson McGuffin, 11-7, 11-7.
Dekel Bar and JW Johnson, the No. 7-seeded team, beat the No. 8-seeded team of Zane Navratil and Dylan Frazier, 11-3, 11-9 to take third place.
Lots to look on Sunday at the Darling Tennis Center in Las Vegas, starting with the mixed doubles final of Anna Leigh Waters and Ben Johns against Johnson and Parenteau.
The women's final is next with Bright and Todd against Waters and Waters, which is then followed by the men's doubles final of Wright and Newman against the Johns brothers.
Women's and men's singles will be the final two matches of the day. Anna Leigh Waters will take on Parenteau followed by Ben Johns against Johnson.
All of the action can be seen on the Tennis Channel starting at 10 a.m. PST.