It's all about who you know. Isn't that how the expression goes?
Whether it's business, or friendships, relationship building, or get this, even pickleball.
That's been the experience with Dekel Bar, because if the Johns brothers – Collin and Ben – introduce you to pickleball, there's a chance you're going places.
Bar grew up in Israel, he still has family there, and he was a professional tennis player with a career-high ranking of 379 in doubles and 593 in singles. He competed all over, including matches in the United States, which is where he met the Johns brothers. He and Collin traveled worldwide on the pro tennis circuit together in their early twenties and eventually, learned to play pickleball together a few years after Ben did.
That was more than five years ago. Since then, Bar has given up tennis, moved to the United States, lives in Austin, Texas near the Johns brothers, co-owns two pickleball-related businesses and plays full-time on the PPA Tour.
His 2023 debut was at the Carvana Arizona Grand Slam. He chose to skip the first two tournaments of the year in order to extend his off-season and focus on family and his businesses. During his first event of the year, Bar finished fourth with partner Megan Fudge as the No. 18 seed in mixed doubles and finished fourth alongside AJ Koller as the No. 5 seed.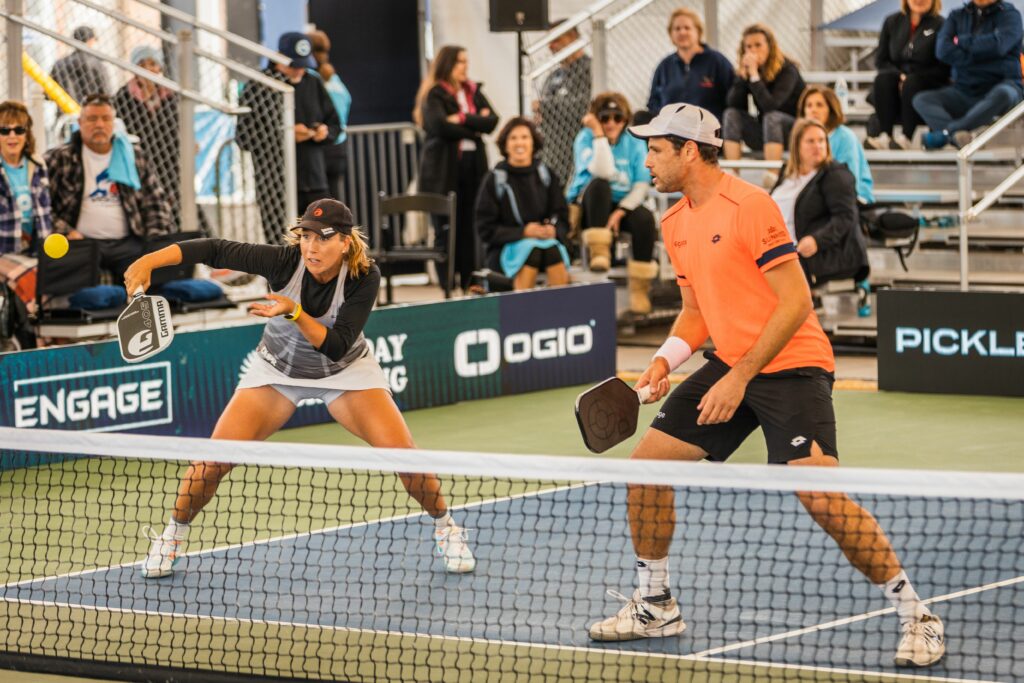 Welcome back, Dekel, although he's truly never left the game.
"There are just a lot more teams [generally] and lot more teams that can beat each other," he said. "It's close competition, and it's great for the fans and the players."
And Bar is great for pickleball, where he competes regularly against the Johns brothers. Off the court, those are his partners in his business world. Together, they run Pickleball Getaways, which arranges destination vacations for groups of clients with pickleball instruction and open play taught by some of the best pros in the world. They also run Pickleball 360, a online subscription-based service where people can access instructional videos featuring teaching from Dekel, Collin, and Ben.
Pickleball Getaways has had trips to Croatia, Ecuador, Portugal, Mexico, Slovenia, Costa Rica and more.
"It takes a good amount of time, and for sure, it's something I like doing," Bar said. "It's great to have something with pickleball and business together.
"We started Pickleball 360 during COVID as a place where we wanted to share content and put something good out there for fans to learn from."
Bar competed on the PPA Tour back in 2020-2021, then played on the APP Tour last year in 2022, and is now back with the PPA for the next few years. 
"My goals this year are to keep improving my game," he said. "I've been working pretty hard and I want to see how good I can get. You want to get to as many Championship Sundays as possible and the main goal is to be the best team out there."