Another Triple Crown in Sight for Johns and Waters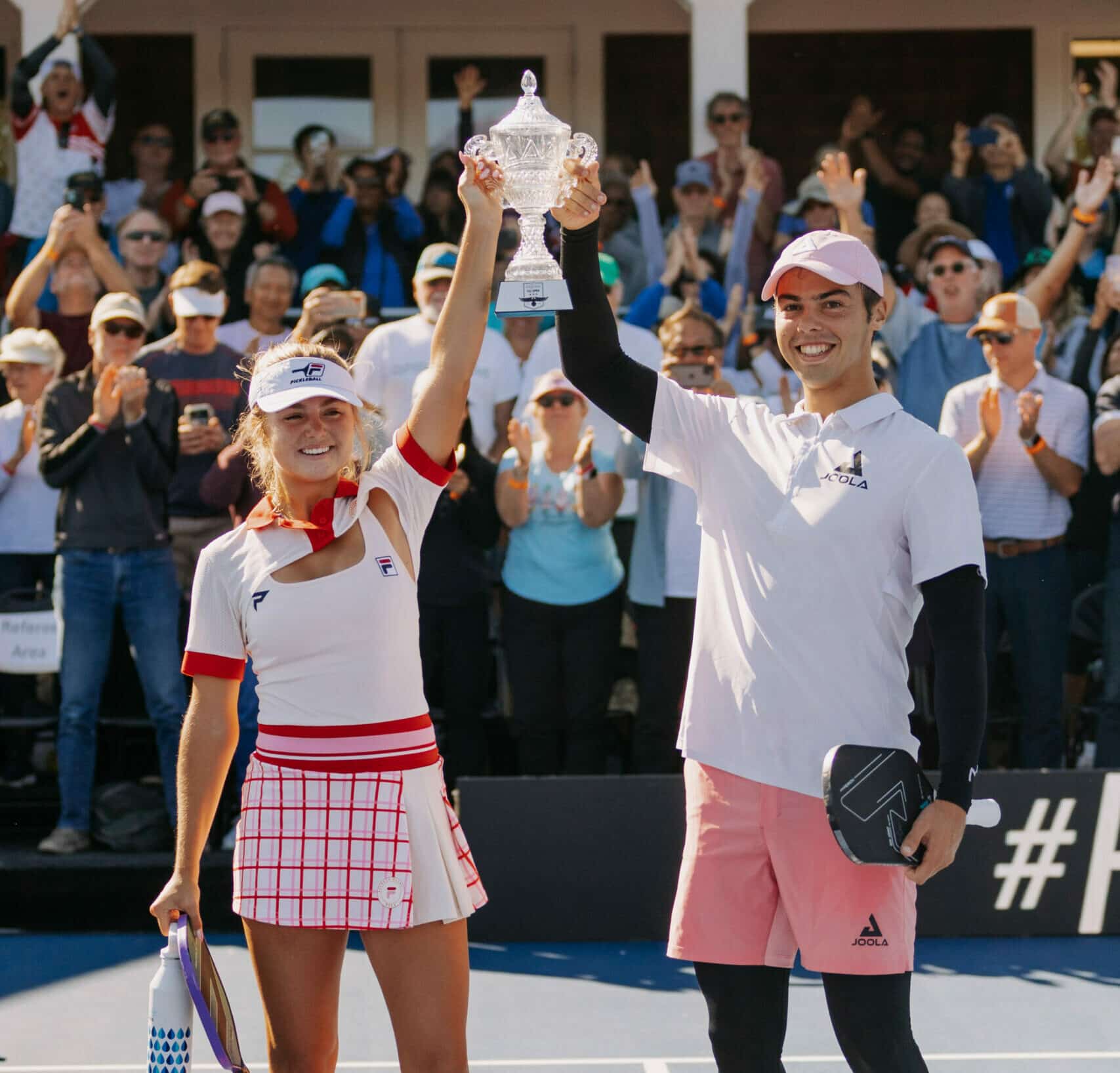 Ben Johns already has one championship locked up this week.
Today, he goes for two more.
Anna Leigh Waters has one championship this week, too.
And today, she goes for two more.
The two paired up yesterday to beat Matt Wright and Lucy Kovalova in the mixed doubles final aired on CBS, and today, both will try for a triple crown at the n2grate D.C.Open in College Park, Md.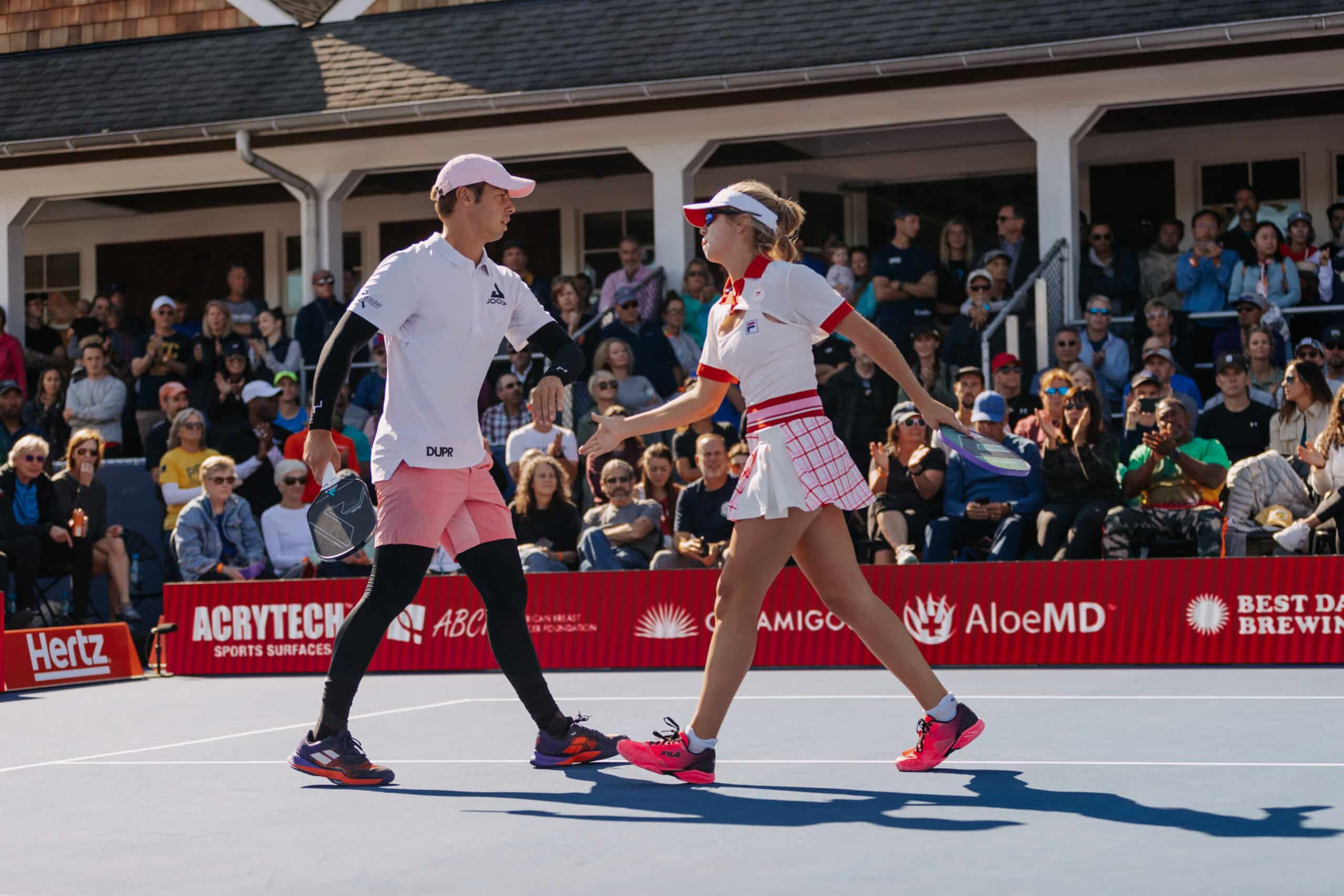 Waters will be going for her fourth triple crown in her last five tournaments and Johns, who is from the area, will have the benefit of a home crowd advantage when he takes the court.
Today's finals can be seen on CBS Sports Network starting at 12 p.m. EST and will show the women's doubles final, then the men's doubles final. Coverage then switches to Tennis Channel starting at 2 p.m. EST to show the women's singles final, followed by the men's singles final.
In the first match of the day, Waters and her mother, Leigh Waters, will take on Kovalova and Callie Smith. The Waters duo earned a trip to the final Saturday with an 11-8, 11-5 victory over Catherine Parenteau and Lea Jansen. Smith and Kovalova beat Jessie Irvine and Irina Tereschenko, 11-4, 7-11, 11-4 in the other semifinal.
The Waters duo was down 8-2 in the first game before they won the next nine points for the victory.
"We told each other to focus on the ball and it just paid off," Leigh Waters said.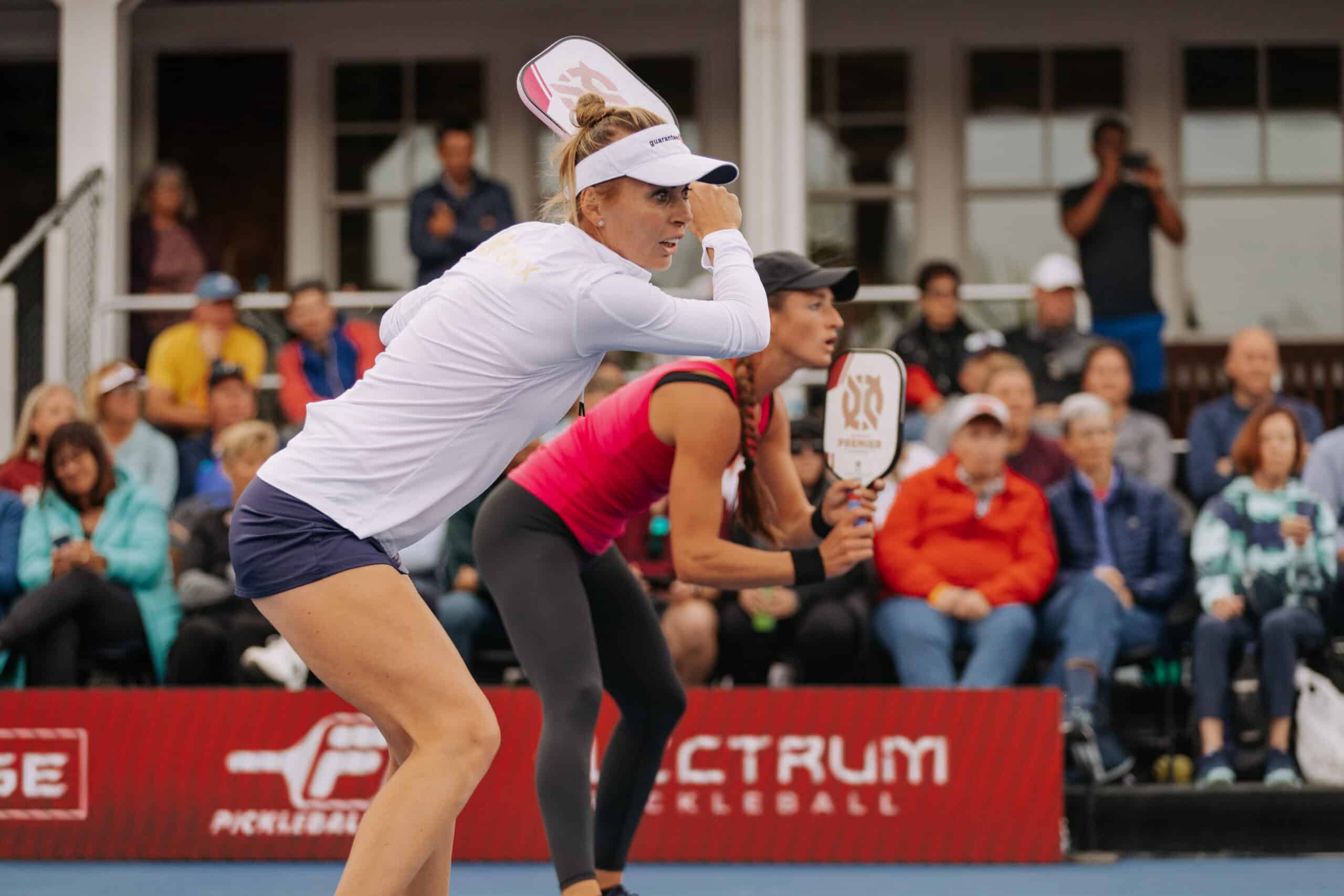 Today's second match on CBS Sports Network will be Ben and brother Collin against Wright and Riley Newman. The Johns brothers needed three games to get past Chuck Taylor and AJ Koller, 7-11, 11-2, 11-4.
"We were slow in Game 1," Ben Johns said. "That's been known to happen to us before. In Game 2 the wind slowed the ball down, and we were able to play a lot better in Game 3."
Wright and Newman, the No. 2 seed in the tournament, gave up just 15 points in their three matches Saturday, beating No. 3-seeded Callan Dawson and Tyler Loong, 11-3, 11-5 in the semifinals.
It sets up a rematch of a five-game thriller won by Newman and Wright in Las Vegas earlier this season.
"I wouldn't say we've figured them out," Wright said with a smile while discussing the impending rematch. "In [matches like these], it comes down to execution. We both have very clear game plans and we'll find out if anyone deviates too much from that."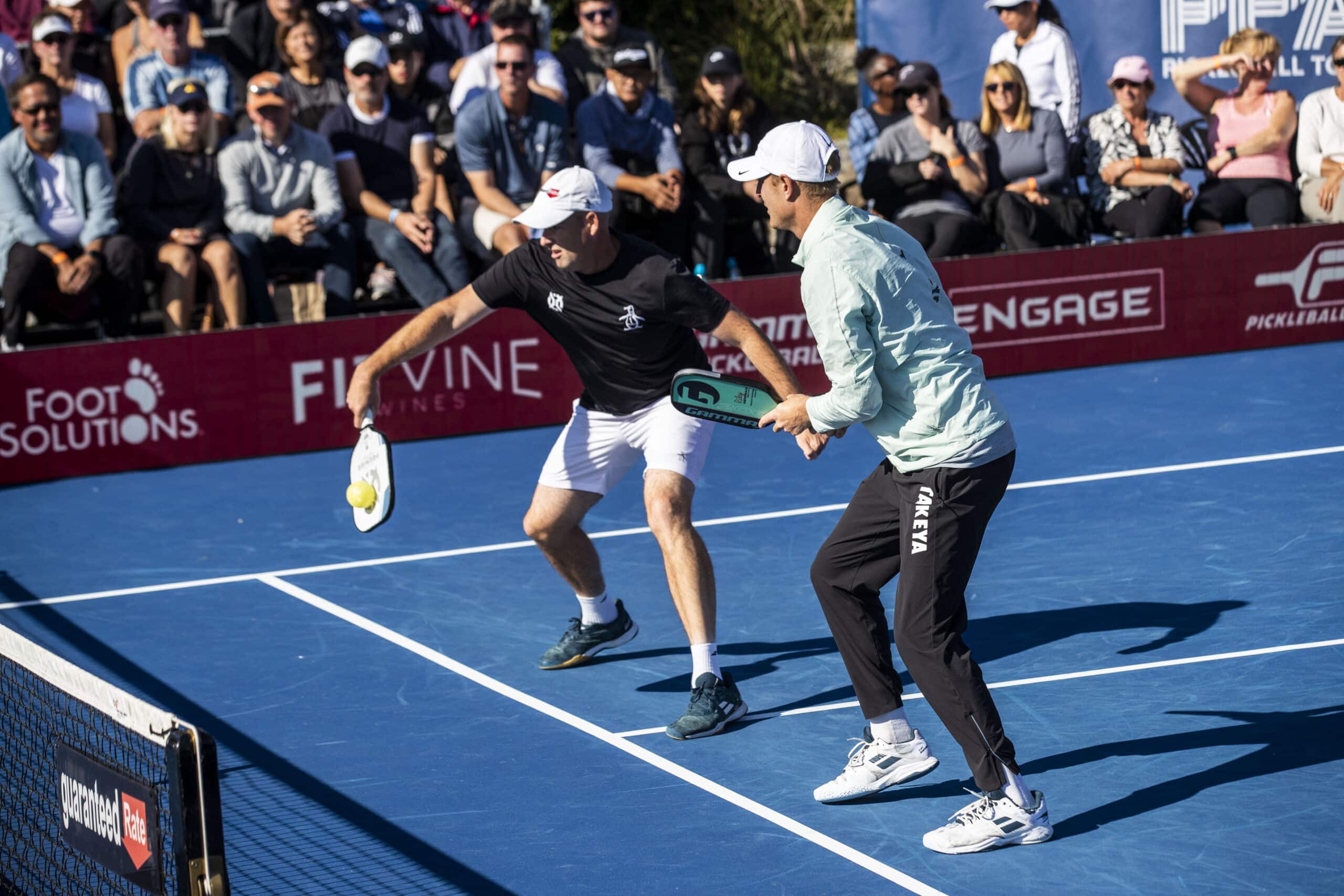 After the men's doubles final, it will be Anna Leigh Waters against Catherine Parenteau in the women's singles final. If Waters wins both matches today, it will mark 14 championships in the past 15 events she's entered. 
"It's been wild," she said. "I get to travel the country playing a professional sport. All of the experience I'm getting right now is just a dream come true."
Today's action concludes with the men's final, featuring Ben Johns against Jay Devilliers.
Jansen and Parenteau won bronze in the women's doubles bracket, taking down Irvine and Tereschenko 11-6, 9-11, 11-5. Dawson and Loong beat Chuck Taylor and AJ Koller in a three-game grind, 11-8, 8-11, 11-6, to capture the bronze in the men's bracket.