Wilson Balancing Life, Pickleball, and More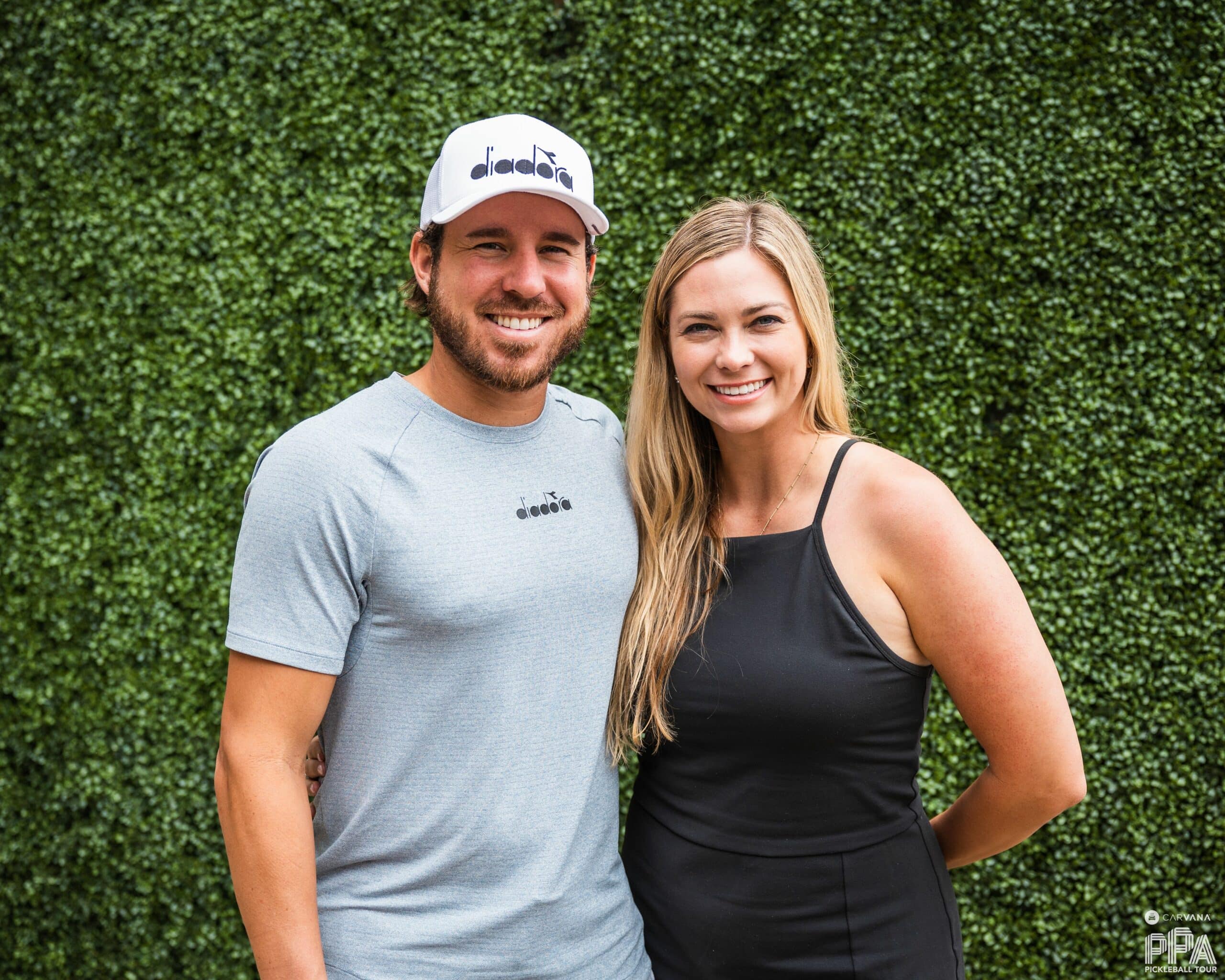 After 10 years of marriage, professional pickleball, a full-time job, and everything in between, Thomas Wilson is used to having to be flexible.
"Life has a funny way of throwing you curveballs," said Wilson's wife Brittany. "Learning how to roll with the punches is something we will hopefully continue to do."
That's all the Wilsons have done lately. They have dealt with pickleball, injuries, and work and are now anticipating an addition to the household as they are set to be parents, waiting for the birth of their child they are set to adopt.
"Parenthood is a new world we have yet to enter, so there are still a lot of unknowns," Wilson said. "Our plan is to continue to travel and bring the baby girl along. My wife has paused her career as a Nurse Practitioner to help with the transition, which will help out a lot."
After trying for a few years to have a baby and being told it might not be possible, the couple went through multiple surgeries over the course of six years.
"We didn't believe the news," Brittany said. "It, unfortunately, became our reality. It was difficult to accept that our dream of having biological children was not in our cards."
So, what was that thing Brittany said about curveballs? Yeah, well, they adjusted and decided to try adoption.
The Wilsons worked with a domestic adoption agency that helped them with a matching process to adopt a newborn. They created a profile book that showed all the different facets of their life, which included things about jobs, hobbies, childhood experiences, family, education, and more. That information is sent to potential birth mothers who look through the "profiles" of different potential parents and choose a family that would be a good fit.
This process, on average, takes sometimes up to 18 months, but the Wilsons and their birth mother got through it much sooner.
"We have been able to build a relationship with both of the birth parents, attend ultrasounds, and have many conversations about the future of our baby," Brittany said. "It's been a beautiful process for us and something we strongly believe in advocating.
Baby girl Holyn is expected in September.
"Almost ten years into our marriage, I'm thrilled to say we are adopting our first child and we could not be more overjoyed," Brittany said. "Something that can tear so many marriages apart has only made ours stronger."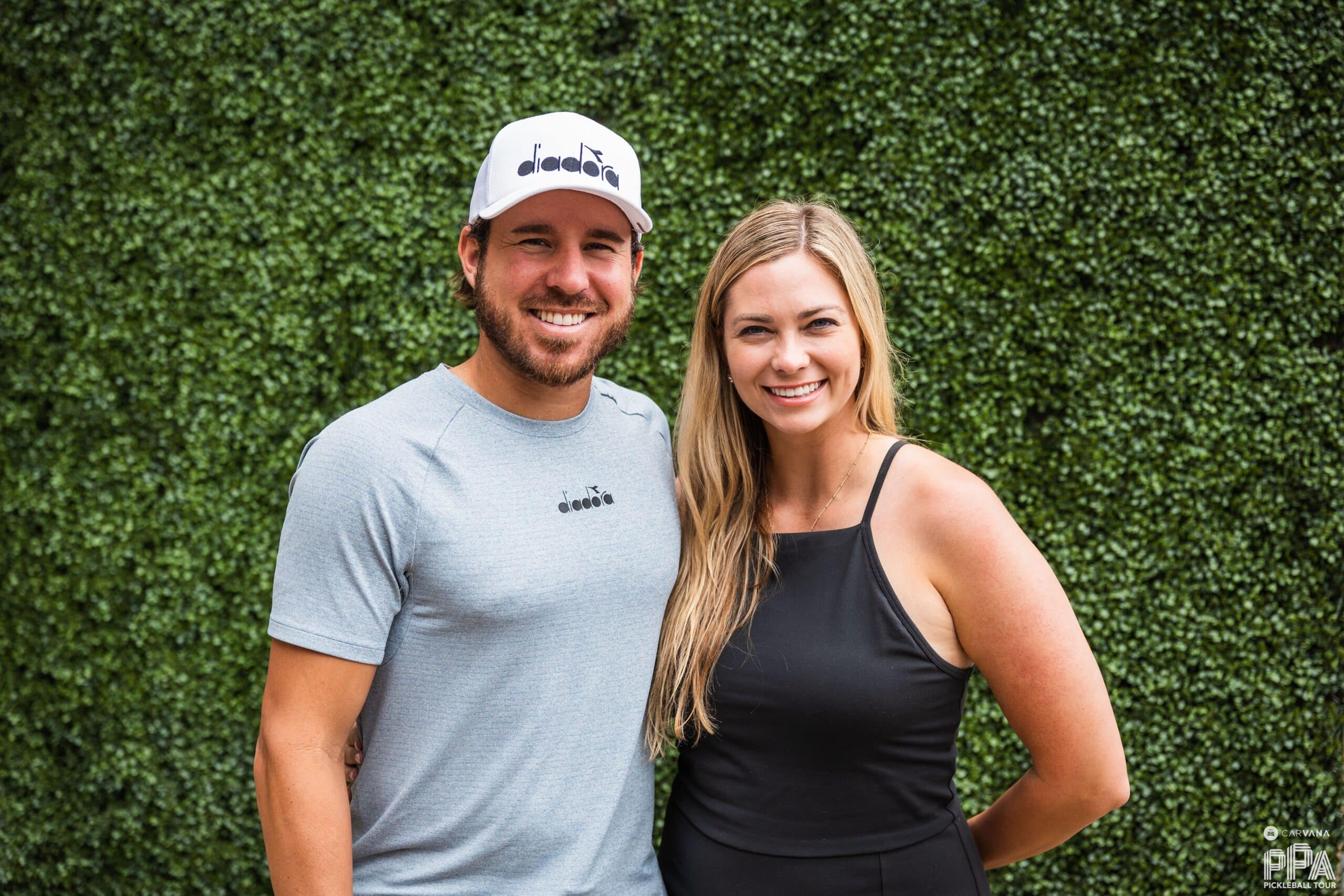 And pickleball has made the Wilson family stronger, too. Thomas, who recently returned from a wrist injury to play the Acrytech Atlanta Open last weekend, has great support when he's home practicing or on the road playing.
His mother Tenley is a senior PPA Tour player and is a regular practice partner for her son back home in New Braunfels, Texas, and his father David is a regular attendee for tour events.
"It's been fun to play where Thomas is playing, but this has been secondary to our primary focus – watching Thomas excel and pursue life to the fullest," Tenley said. "We see him managing a successful career, tapping into a passion for playing pro pickleball. We practice with Thomas quite a bit. It's about giving him the reps he wants and keeping our level high enough to provide him with the work he needs. Yes, Thomas is our son, but with pickleball, we're simply his biggest fans."
Thomas and his biggest fans are patiently waiting for a grand return to the top of the PPA Tour. That means recovering from that wrist injury Wilson suffered back in March. He hurt himself during a practice session and it turned out that after an MRI he was dealing with a bone bruise, tendonitis, and a cyst. The initial recovery time was said to be about two-to-three months.
"It's slowly getting better," Thomas said. "My overall goal is to finish top 10 in both men's and mixed doubles. It would be fun to play singles again, which I've done in the past and might entertain again, but it's tough to balance taking days off of work."
He works in software sales in Austin, Texas and is now set to add new daddy duties into the mix – starting Summer 2023. Thomas will be not only trying to deal with those curveballs but juggling them, too.
It's a lot.
"I always want to support my husband in his dreams and help him reach his goals to the best of my ability," Brittany said. "We are planning to still travel to tournaments and bring our baby girl with us to cheer him on. That's one of the many blessings about pickleball. It's a family thing that we have been able to enjoy and it's fun. Watching my husband compete at the highest level in the sport and share the love of the game with so many awesome people and fans is making this season of our lives that much sweeter."