Ben and Collin Johns are back in the final. Anna Leigh Waters is doing her thing, too.
But the weather in Austin continues to be undefeated this week at the Austin Showdown.
With winds up and unpredictable for the first day of the tournament and temperatures way down for this time of year in central Texas, players (and fans) have had to adjust in ways that certainly were not expected.
"We've been playing in warmer climates," said Lea Jansen after coming home to Austin from Florida last week. "You're trying to get some feel but with the wind and the cold, it has been extremely difficult."
Temperatures hovered in the low 50s Thursday-Saturday. Last week, in Austin, temperatures reached 80 degrees or warmer every day, but on Saturday, temperatures only got to 54 degrees. Temps for Sunday are expected to be a bit warmer – low 60s.
"I was not prepared," Jansen said. "I live here, and it's been warm for the entire month, and all of a sudden we had our coldest week. I was pretty shocked. I don't think anyone was prepared for this one."
Well, some players like Collin Johns looked like they were prepared for the slopes, not the hard courts, with Johns debuting a stocking cap. Others were bundled up in long sleeves, hoodies, and full-length sweatpants. A Winter Wonderland of pickleball fashion.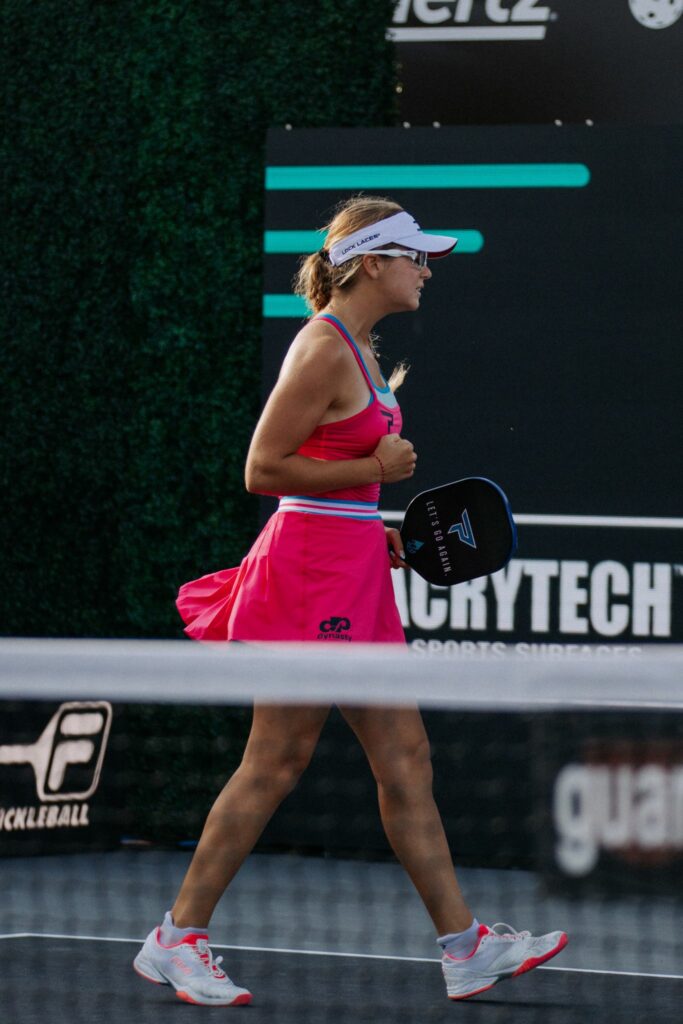 And there were others who were either trying to convince themselves it wasn't cold or were trying to intimidate their opponents, wearing just the standard summer fare of shorts and short sleeves, including Anna Leigh Waters, who played in a tank top and skirt all day long.
"I'm looking at them and now I'm cold," said Lucy Kovalova. "Sometimes people aren't used to wearing long sleeves. Me, I like to stay warm, so I'm going to wear as much clothing as I can without limiting me."
Players in every sport are often hostage to their own routine. A player who wears shorts is likely always going to wear shorts and not change things around even if temperatures are dipping and the sun is nowhere to be seen.
"When I wore shorts it was to make myself move more," Jansen said. "For some, it might be a power move, but for me it was just so I would have to move."
Meanwhile, it's not just the body that needs to adjust to a temperature shift. Colder temperatures make the ball react differently, too.
"The game is now faster because the ball is harder," Kovalova said. "You're seeing more speed-ups and people trying to end the point very quickly. Cold is not pleasant, but it's the same for both teams. You just have to be ready and get in a good warm-up and be prepared for that fast game."
Saturday's action sent Ben Johns/Collin Johns into the final against Matt Wright/Riley Newman. On the ladies side, Anna Leigh Waters/Anna Bright will play surprise finalists Meghan Dizon/Vivienne David, who had a big day featuring upsets over Callie Smith/Kovalova and Etta Wright/Irina Tereschenko.