Waters Wins Again in Jansen's Last Singles Match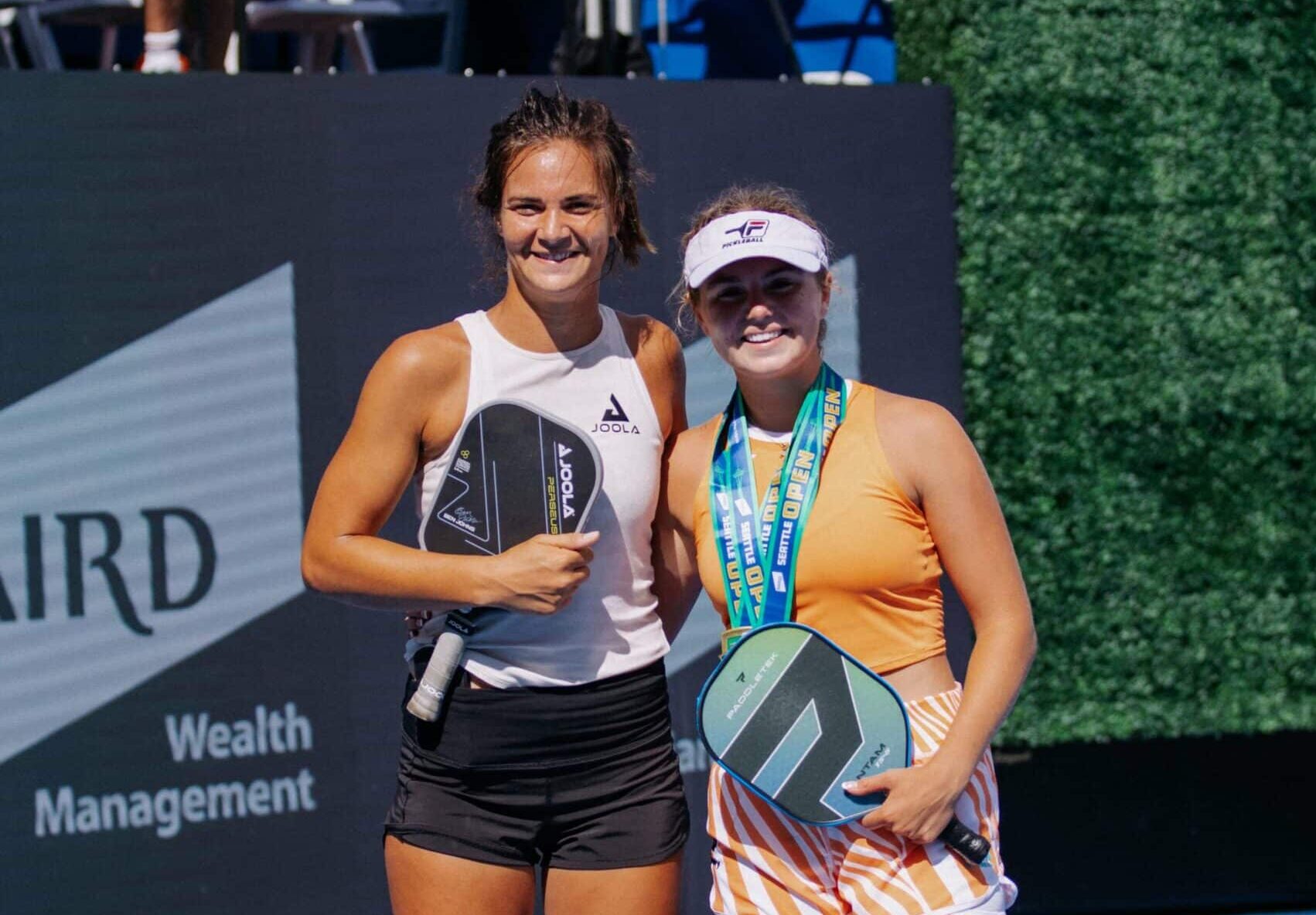 Lea Jansen walked away and Anna Leigh kept on winning.
After 26 months and 27 medals, Jansen announced she will no longer be playing any singles events.
And Sunday at the Seattle Open, Jansen finished her career across the court from the best player in the world.
"It's been a good run," Jansen said. "I wish it would have ended a little bit differently. I wanted my last match to be against Anna Leigh even though it's been pretty one-sided."
Waters won another triple crown in Seattle – her sixth in a row – finishing it up with a 10-12, 11-0, 11-3 victory over Jansen.
It only seemed right that the most-prolific singles players in PPA history would play each other in Jansen's final match. Waters earned her 31st singles medal. Jansen is second all-time with 27.
Waters is 12-2 all-time against Jansen with Jansen's wins coming the first two times the two met back in 2021, and while Waters has dominated 2022 and 2023, Jansen wraps up 2023 with nine medals this season – including eight silvers.
"Yeah, it's hard for me to step away," Jansen said. "Waking up today was kind of strange and it's hard to step away from something you're good at. I'm just so tired. I know I'm making the right decision."
Jansen, a diabetic, said she's been considering retiring from singles for several months, and after consulting with doctors and her family, she made her decision. Jansen isn't retiring from pickleball. She said she'll continue to play a full schedule of mixed doubles and gender doubles.
"It kinda sucks that it ended this way," Jansen said after Sunday's loss. "We've had a lot of battles together and it was fun battling one last time. She was the one who motivated me to play full-time when we played back in 2019. It was full-circle to end it this way. I'm just happy my energy can go to doubles. I'm exhausted today. I'm relieved."
And there was some relief from Waters, too. Not just playing with the pressure of facing Jansen in her last singles match, but playing with the continued and building pressure of being expected to win. Again. And again.
"I try to enjoy the moment and cherish it," Waters said of another triple crown. "You never know when it's going to be your last one. I tried to enjoy it and take it all in. I'm going to lose. It's going to happen, but I'm trying to take the expectations and use it to my advantage, instead of letting it hurt me on the court."
In addition to beating Jansen, Waters teamed with Anna Bright and won the doubles title over Jackie Kawamoto and Vivienne David, 11-7, 11-0, 11-8. And Waters and Ben Johns won the mixed title in four games over James Ignatowich and Bright, 11-4, 7-11, 11-4, 11-6.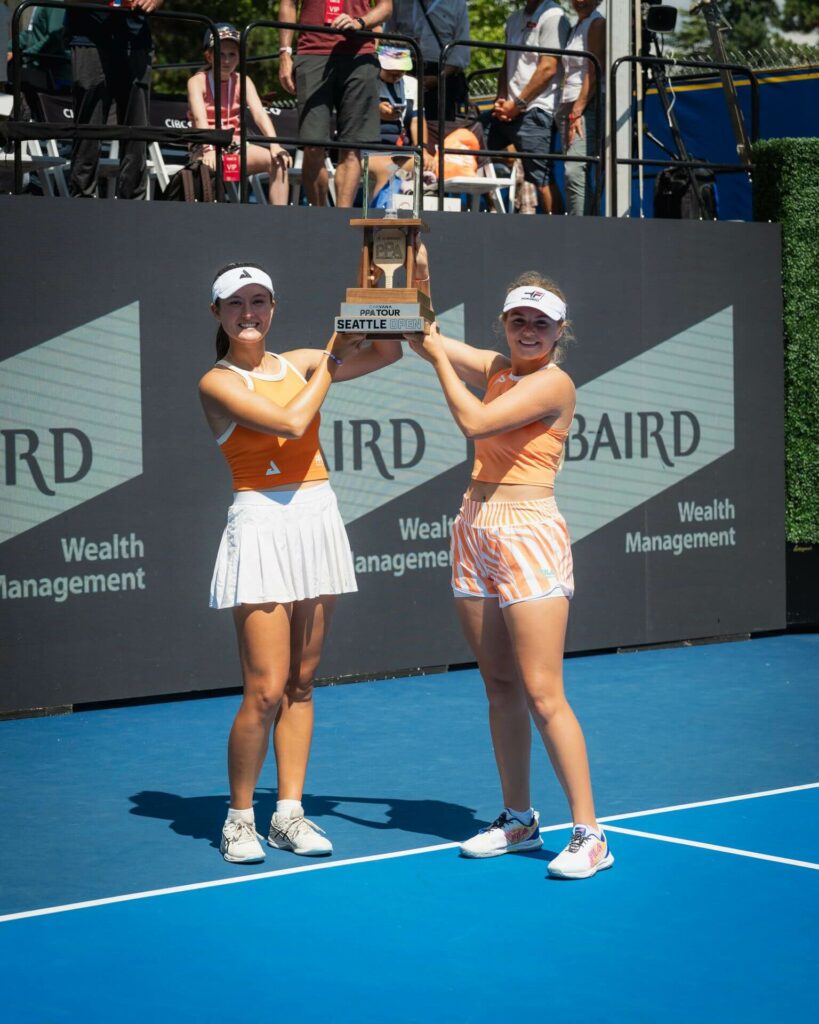 "I'm trying to just keep having fun," Waters said of what's next for her. "If you're not enjoying it, why are you doing it?"
So, Waters and Jansen shared the podium one last time. Both walked off the court smiling and given a standing ovation.
"We've had a lot of battles over the last five years," Waters said. "I'm sad to see her go. Our matches have made it a big part of the sport. She played amazing, but I'll see her on the doubles podium soon."
---