Waters and Johns Triple It Up Again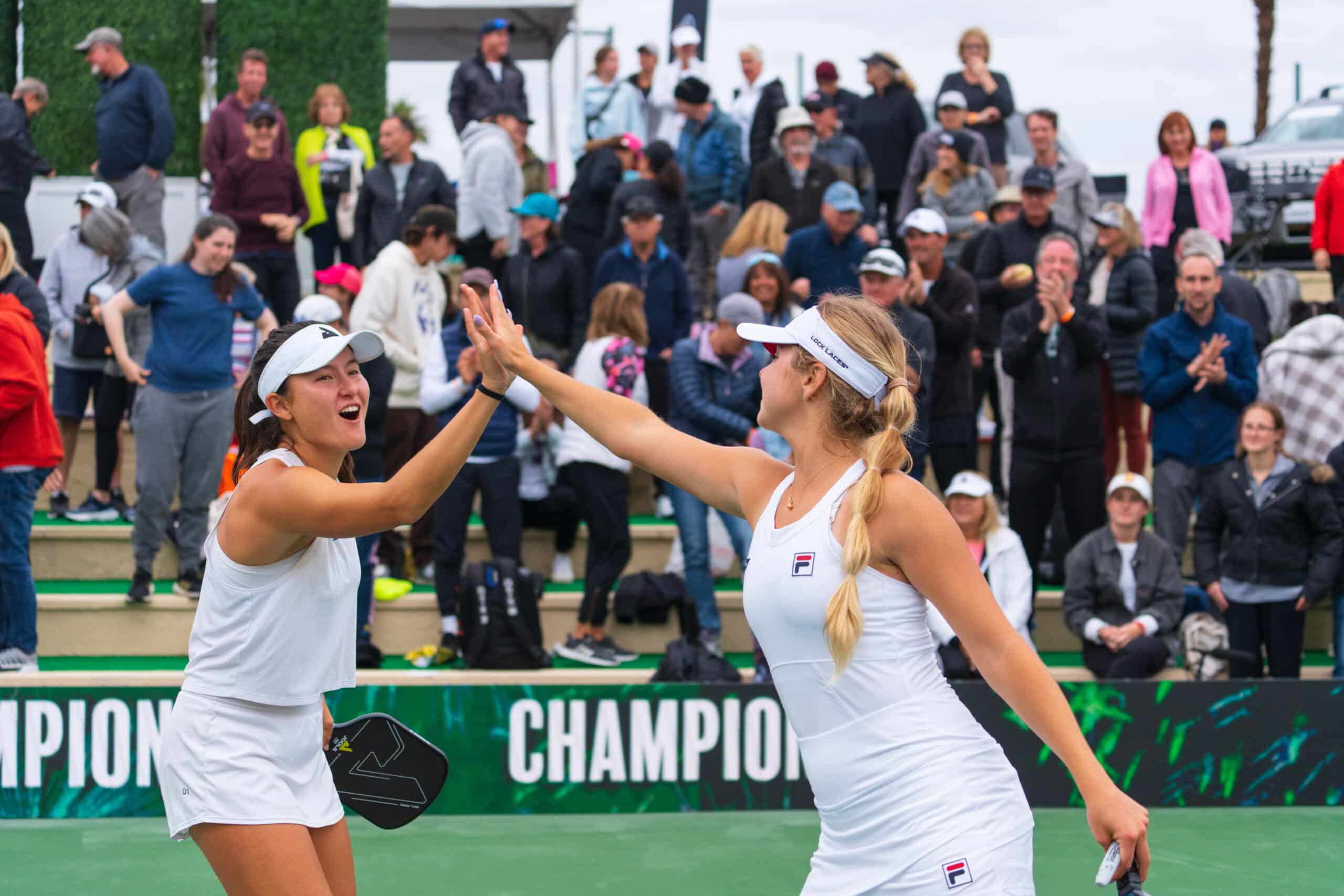 There's a real chance we may never see the kind of prolific success we saw in 2022 on the Carvana PPA Tour again.
Ben Johns and Anna Leigh Waters crushed the competition a season ago, combining for 13 triple crowns overall. But pickleball is changing. The strategies and technical approaches that have worked in the past are up for questioning in the present.
Plus, we have the rapid rate of players jumping into the pro game thanks to the promise of more cash, bigger prizes, and the chance to become a celebrity athlete. It makes every tournament an opportunity.
More than 77 players entered the men's singles draw this week at the Hyundai Masters in Rancho Mirage, Calif. The quality of the pro game was featured in a deep and talented field in mixed, women's, and men's doubles, too. Winning back-to-back-to-back on Sundays is only getting harder.
"It's great for the sport," Johns said. "But it's getting exhausting."
If Johns was tired, it didn't show. If Waters was wilting, it didn't seem to matter, even though both players played five matches Sunday, due to the rain delays that pushed their doubles quarters and semis back. The pair didn't just pick up where they left off in 2022, they picked their games up and distanced themselves from the competition.
Starting the year off right, Johns won his first triple crown of the season, getting gold with brother Collin in men's doubles over Riley Newman and Matt Wright, taking the top spot in men's singles with a win over Federico Staksrud, and teaming with Waters in the mixed doubles bracket to earn gold over Jessie Irvine and Newman.
And Waters? Well, she didn't drop a single game in her charge to the title in women's singles, where she beat Lea Jansen in the final. Alongside first-time partner Anna Bright in the women's doubles field, Waters was also perfect, not losing a game and taking the title over Callie Smith and Lucy Kovalova.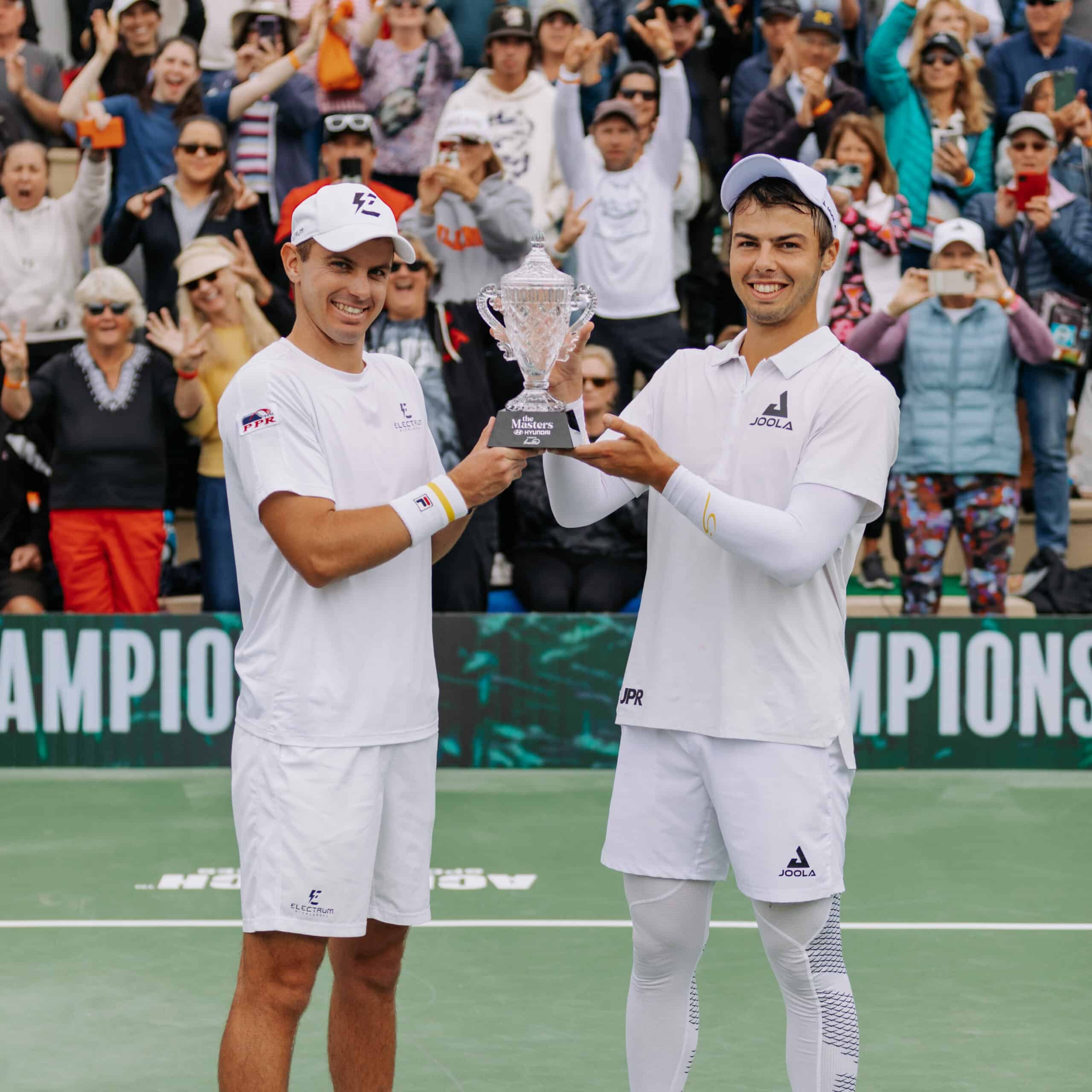 The win marked Bright's second gold medal on the PPA Tour, with her first also coming in women's doubles. Many fans wondered aloud over the course of the weekend whether Waters and Bright will continue to play together this season after their resounding wins in Calif.
"It feels awesome," Waters said after the singles match clinching victory, the third event for her on Sunday. "Last year at this tournament, I just won singles. This year I was able to win all three. It's exciting,"
And as for not dropping a game, well, Waters said she knew about it and tried not to think about it, although she did Tweet about it the next day on social media.
"I just totally forgot about it," Waters said. "If I think about it too much, I end up playing bad. I just try to block it out."
While the competition is getting better and the draws are getting deeper and we're seeing an influx of talent joining the pickleball tour, Johns and Waters continue to step up to the plate and show why they are the World #1's.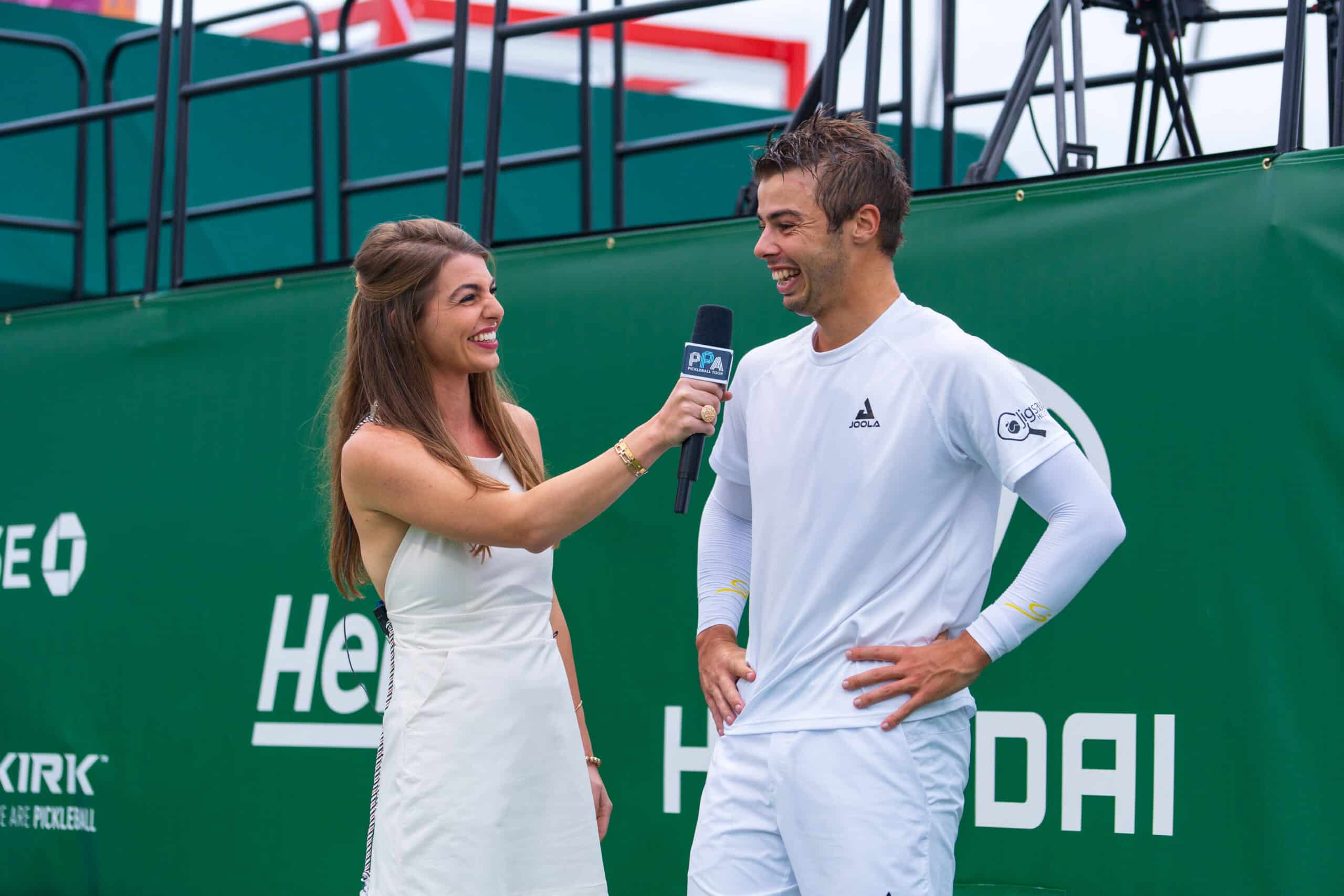 Johns and Collin Johns did drop a game to JW Johnson/Dylan Frazier on their way to the finals in a fiery epic on Grandstand Court Sunday morning due to the rain delays. They also dropped another against Newman and Wright and were trailing 6-3 in the deciding game. But the brothers figured it out and scored the last eight points to win 11-6 in the clinching game.
"There were a lot of ebbs and flows," Collin Johns said. "Some of them were not explainable to just one thing."
That quote nearly summarizes the position Johns and Waters are in. While other teams and players will undoubtedly capture some wins over the GOATs this season and the tide of competition will ebb and flow, things have started out consistent and smooth for both.
The real question now is, who out there can challenge these two?
Next up is the JW Marriott Desert Ridge Open in Phoenix during the first weekend of February. We'll see if anyone out there can slow this pair down.

Don't miss a minute of the action. Subscribe to PPA TV on YouTube.