Triple Crowns, Knee Injuries, and Shotgun Beers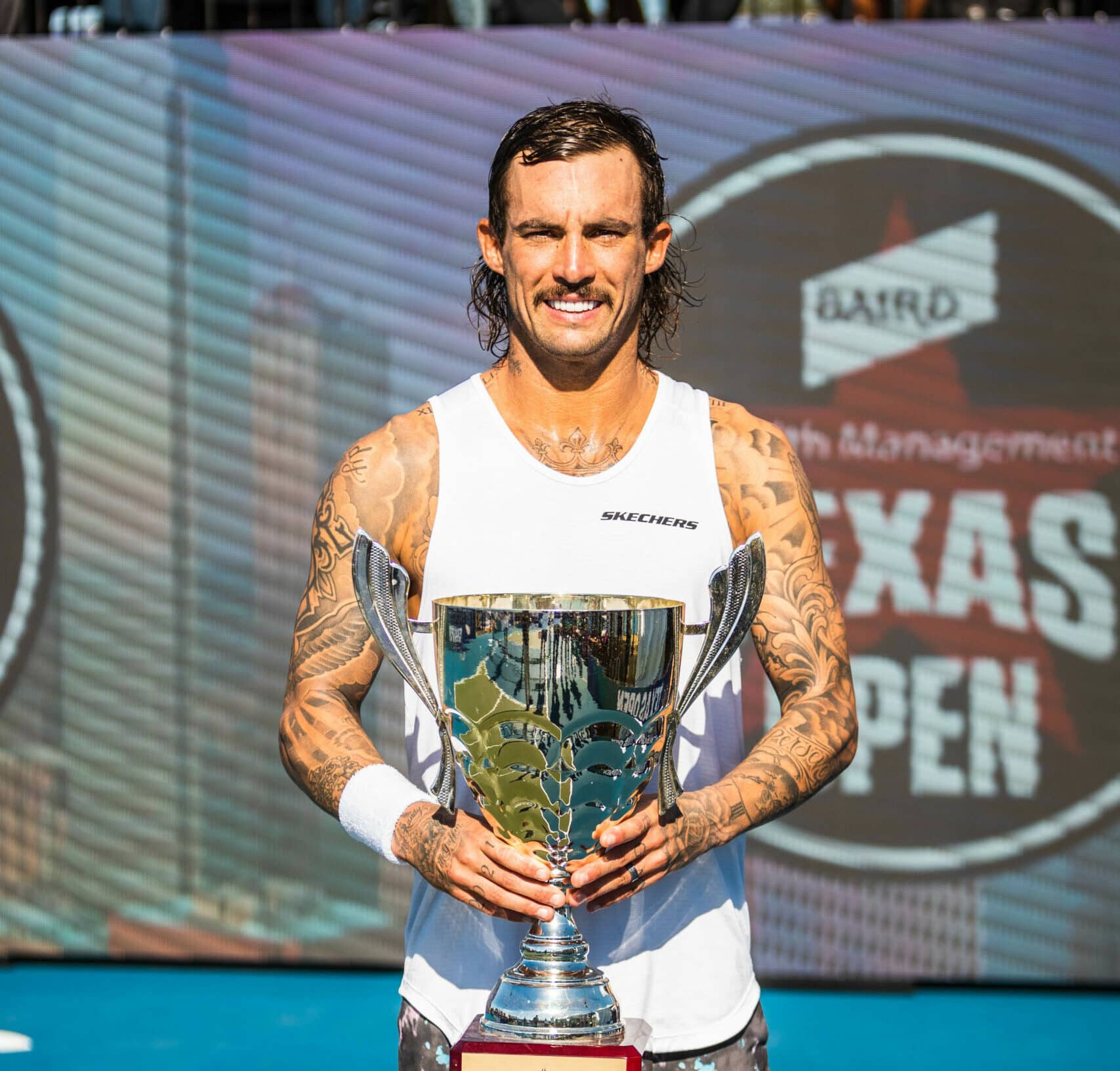 The day started with Tyson McGuffin winning his singles final, cracking open a beer, and celebrating alongside excitable fans waving signs and beers of their own. What an appropriately Texan style of celebration. 
The day also featured a familiar sight that was reminiscent of so many of this year's Championship Sundays on the PPA Tour – with Anna Leigh Waters raising a trophy for the third time in a day.
A cold, frosty for McGuffin and another Triple Crown for Waters.
What a weekend for the PPA, which had its share of drama, too, including crazy wind, cold temperatures, a tornado (yes, really!), weather delays, on-court chatter between pros, and Mark Cuban watching on-site while tweeting and talking pickleball with the announcement of the new VIBE League set to start up in 2023.
Got all that?
It's been a week in Rockwall, Texas.
Before we dive into how it all went down at the Baird Wealth Management Open at the Oasis Pickleball Club, we want to clarify that the PPA Tour, based on pro player input, has chosen to cut all of its singles finals down to best 2 of 3 games. Doubles finals will remain best 3 of 5 games.
Men's Singles
McGuffin got off to a hot start, led Ben Johns 8-0, gave all that back and then eventually won the game, 11-8. McGuffin then proceeded to rally in the second game after going down 8-4 to Johns and earned himself an 11-9 victory.
Two wins in two games and a title for the second-seeded McGuffin who celebrated with a fan by shotgunning a beer after the match. Yeah, he really did. What a way to start a Sunday.
McGuffin's record against Johns has been fairly one-sided up until now, something McGuffin touched on after the match.
"You guys like that show? You like that?" McGuffin called out with a grin to his cheering fans after the win. "It took me three years. Three freaking years. I woke up this morning and said, 'Let's change the narrative.'"
"I served well. I played the big points well and brought the gas. I'm a happy man. I've been living the same story for too long now. It's a damn good day."
Sounds like he deserves to have a couple more beers.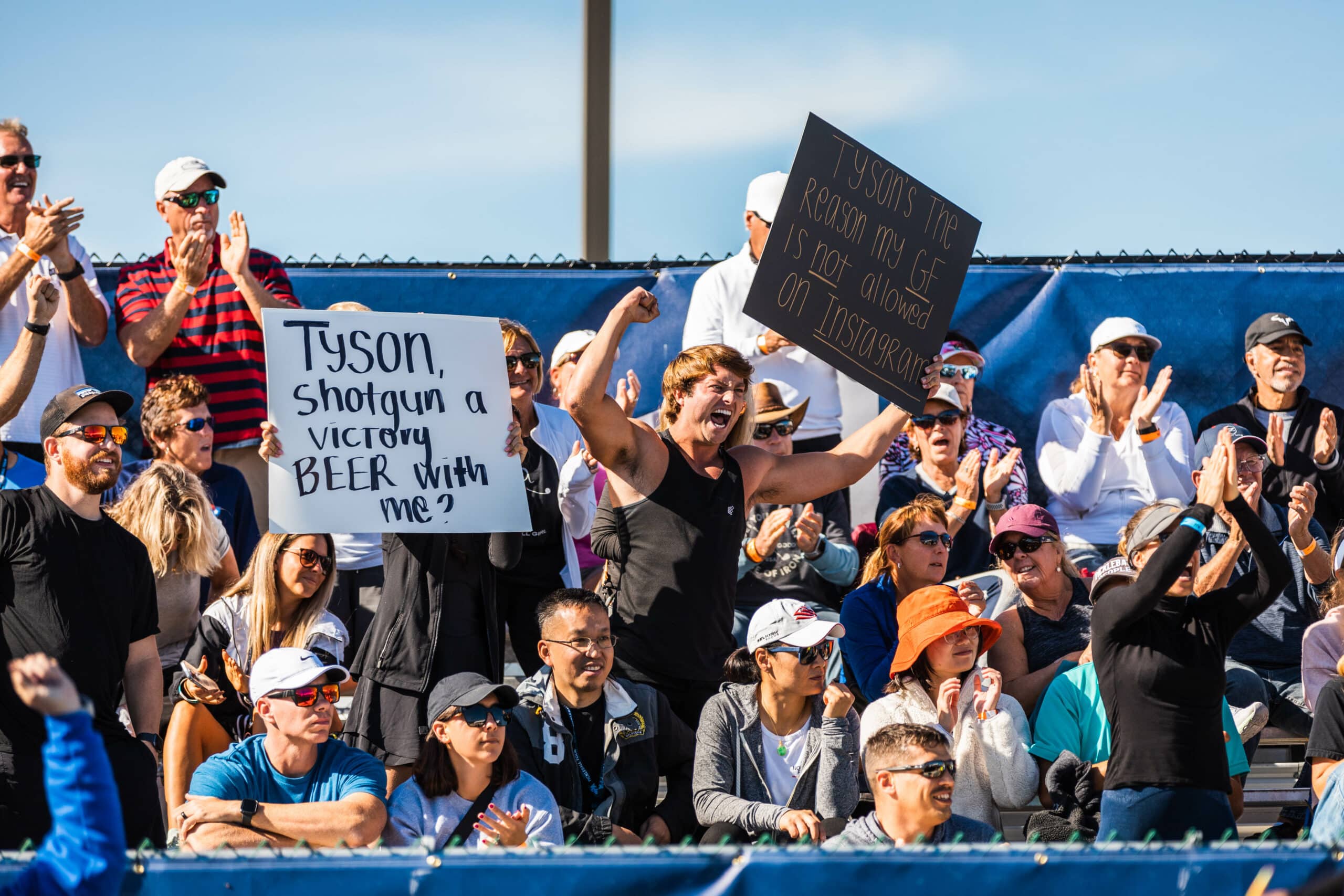 Women's Doubles
Down 6-3 in the second game, Anna Leigh Waters tweaked her patella and had to take a medical timeout. It lasted nearly 15 minutes, leaving fans uncertain about whether Waters and her partner and mother Leigh Waters would be able to continue. They had already won the first game against Jessie Irvine and Anna Bright, who were making their third appearance in Championship Sunday as a team.
Well, the Waters had already won the first game and Anna Leigh did decide to return to the court, although it looked like she was in some significant discomfort. Irvine and Bright won the second game without much of an issue, 11-5.
However, Waters seemed to settle back in after that and reclaim her comfort on court, managing to wrap up the match in the next two games: 11-4, 5-11, 11-4, 11-7.
"This has happened, and usually it takes about four days to recover, but when you're in a match, you have to finish the match. I like to play fast, so it was tough for me, but I figured it out," Anna Leigh Waters said.
During the medical timeout, Waters was given a supportive brace by on-site medical staff to keep her left kneecap from shifting too much. She and Leigh seemed to be working through some issues in game two as both players adjusted to their altered responsibilities as a team.
"She struggles with some injuries, due to growth and some genetic stuff," Leigh Waters said. "Luckily, they had a knee brace and that helped a lot. I just told her that slow and steady wins the race. Let's just be slow and steady."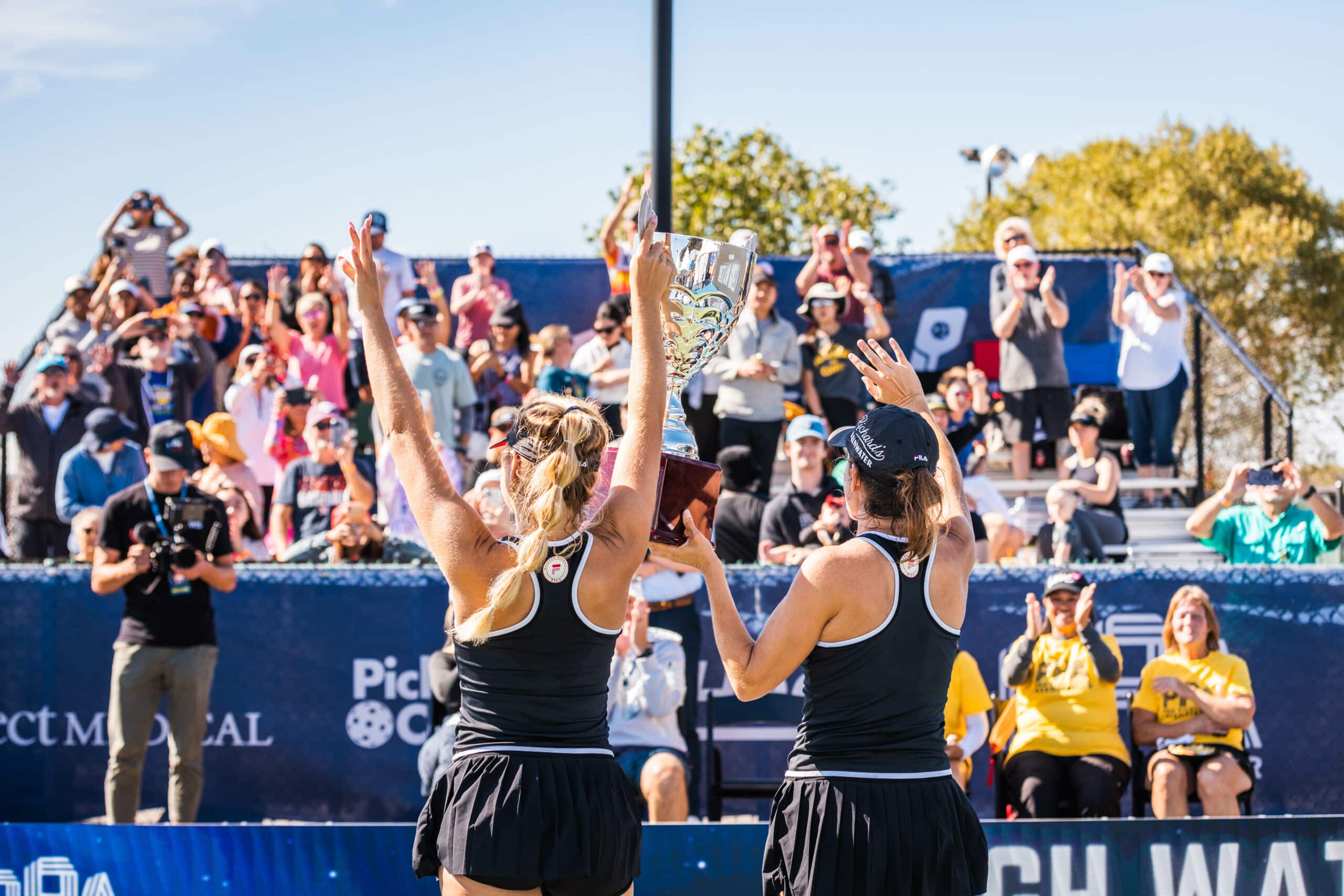 Men's Doubles
Ben Johns may not have gotten it done during his singles match, but he and brother Collin Johns earned a title together, beating Riley Newman and Matt Wright, 13-11, 7-11, 11-2, 11-9.
The Johns brothers needed seven game points in the first game to finish it and had to fight off a pair of game points from Newman and Wright. And as per usual between these two teams, there was plenty of talking on the court, including an audible suggestion from Newman to his partner Wright that they should start counting Ben's eye-rolls.
"There are certainly words and there's chatter back and forth," Collin Johns said. "And for the most part, it's good fun, and it's OK to engage in it."
When all was said and done, the Johns rolled after their game-two defeat and earned another title just like they had two weeks previously in College Park, M.D. against this same team.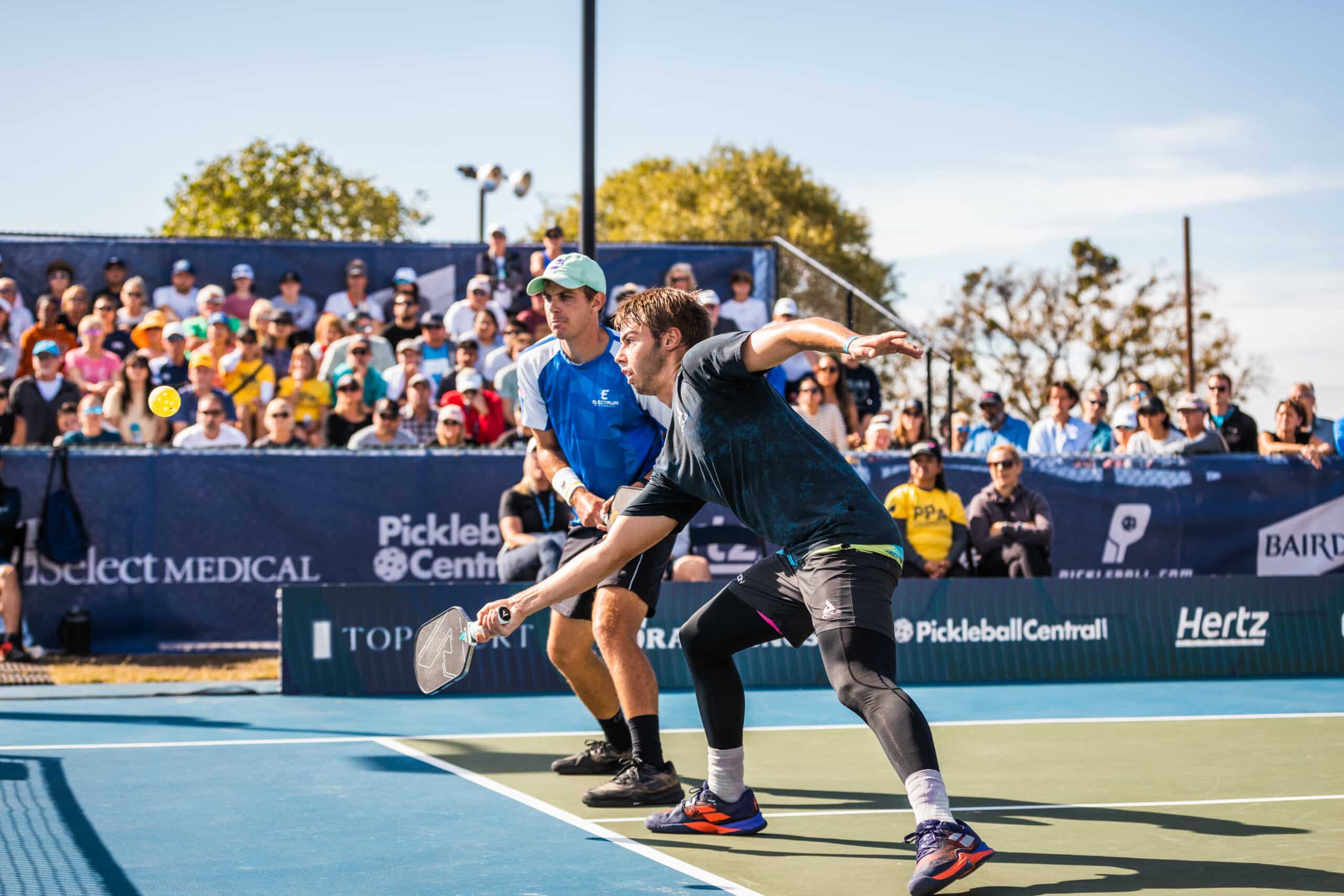 Women's Singles
Waters blazed through Lea Jansen in her second final, winning in two straight games, 11-4, 11-2, putting questions to rest about whether she would play the match with a knee injury.
Waters opened up the tournament on Thursday winning 31 points in a row as she progressed through the singles bracket. However, she needed three games in both the quarterfinals and the semifinals to advance.
"It's a grind," Anna Leigh Waters said. "I didn't want to pull out. The crowd definitely helped."
Mixed Doubles
In the last match of the day, Ben Johns and Anna Leigh Waters took down Newman and Catherine Parenteau in three games, 11-3, 12-10, 11-0.
"My mom pulled me through in the women's final and Ben played amazing and insane," Anna Leigh Waters said. "Thanks to the crowd for pumping me up all day."
It was the last of three matches that day for Waters, and Johns said he was consistently checking in with her during the match to see how her knee was feeling.
"She said, 'I still feel good,'" Johns said of Waters."And that sounded great to me. She played like nothing was hindering her. It defines an athlete to be able to play through some adversity and lock up a Triple Crown and show me up once again. Really well done, so special congratulations to her."