THE PPA TOUR WELCOMES BAIRD TO PICKLEBALL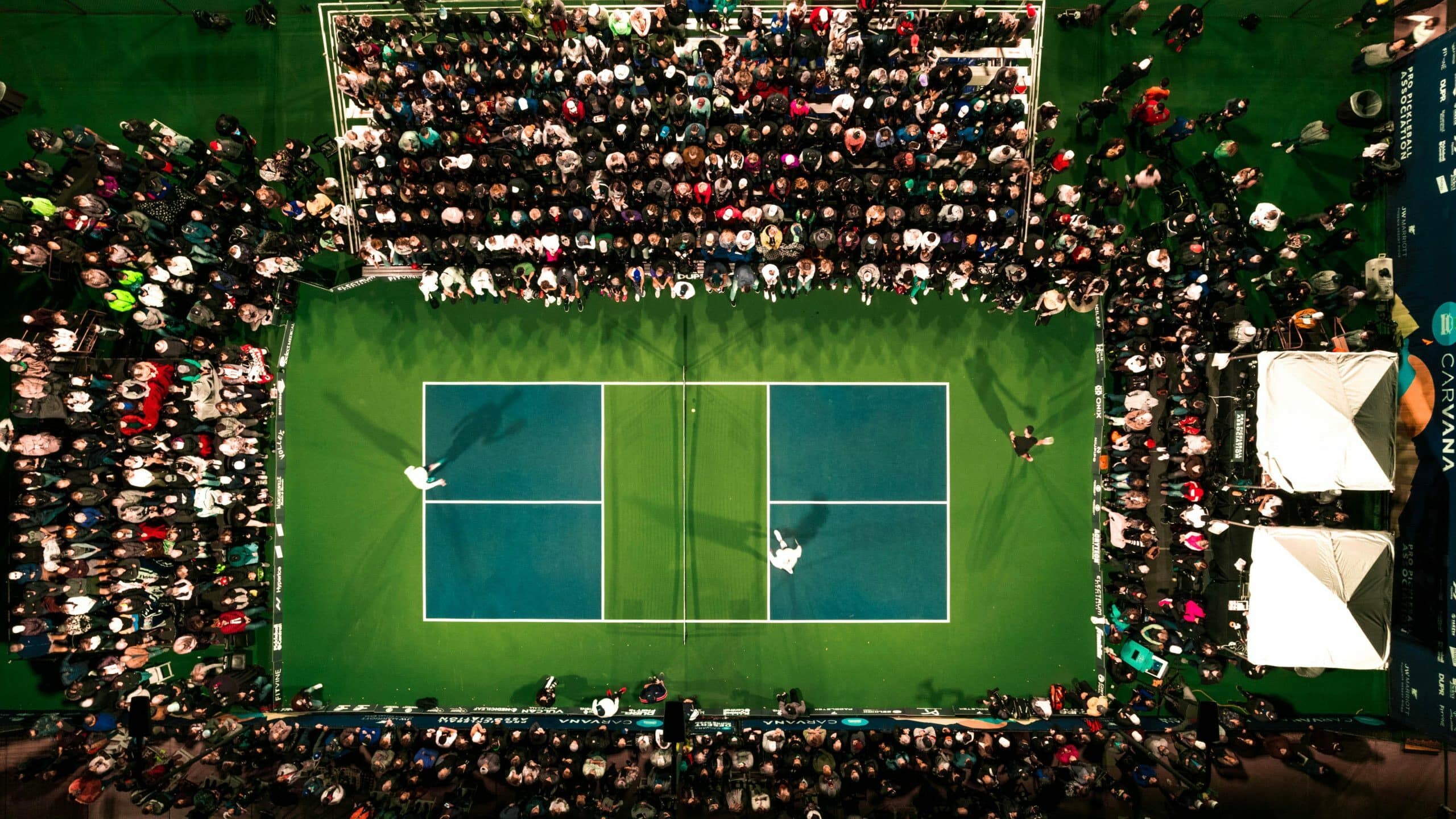 Exciting new partnership for 2022 lends credence to the claim that pickleball is the "next big thing" in the sports world.
SALT LAKE CITY, UTAH (February 9, 2022) – The PPA Tour announced that it is entering into a high-level partnership with Baird that grants the financial services firm the title of "Official Wealth Management Partner of the PPA." This news is the latest in a series of announcements made by the PPA regarding new partnerships as businesses from various industries capitalize on the opportunities within a sport that has seemingly exploded overnight.
"This is a landmark collaboration for the PPA Tour, and we're grateful for the trust that Baird has put in our brand and our product," said Connor Pardoe, CEO and commissioner of the PPA. "We welcome Baird's help in making this a historical year for pickleball."
"Our mission at Baird is straightforward: We strive to provide the best financial advice and service to our clients and be the best place to work for all," said Mike Schroeder, Chairman of Baird's Private Wealth Management business. "Just like Baird invests in NextGen talent and the future of the business, we are extremely pleased to be joining the 'pickleverse' and supporting these dynamic athletes."
Baird representatives will join the PPA Tour on-site for the 2022 calendar of events to offer information about their wealth management services, such as estate planning, financial planning, market strategy, and more. Baird will also lend its name to two PPA Tour events: The Baird Texas Open and the Baird Cincinnati Open. As the Title Sponsor of these tournaments, Baird will be granted all the rights and privileges associated with a top-tier partnership. The cooperation will also include exclusive logo representation on the digital scoreboard displayed across all television and streaming platforms.
When formalizing the partnership with PPA, Baird offered the following comments:
"Just like pickleball is more than a paddle and ball, wealth management is more than just investing and financial planning. When done right, it's a relationship between you and a trusted financial partner – someone who understands your priorities and values and has a personal interest in seeing you attain the future you want for yourself and those closest to you. At Baird, we take that relationship personally. That's why we strive to provide you with all the advice, services, and resources you need to make the best decisions for your future. In the same spirit of how our financial advisors champion their clients, Baird is excited to support the sport that's sweeping the nation."
For more information on what Baird Wealth Management can do for you, visit www.BairdWealth.com.
ABOUT THE PPA TOUR:
The Professional Pickleball Association is the professional tour for the sport of pickleball, organizing events and rankings for the top male and female pickleball players in the world and awarding over $3 million in annual prize money. With more than 20 events in 2022 at world-class facilities like the Linder Family Tennis Center in Cincinnati and the Darling Tennis Center in Las Vegas, the PPA Tour is the premier provider of professional and amateur events. The PPA Tour's broadcast partners include FOX Sports, Tennis Channel, CBS Sports, and ESPN. Founded in 2018 and based in Salt Lake City, Utah, the PPA Tour provides an unparalleled experience for all, inviting players to compete and "play where the pros play," as well as offering unrivaled venues, food/beverages, live DJ entertainment, VIP experiences, giveaways and games, pro player meet-and-greets, shopping, vendors, and more. For more information, go to www.ppatour.com.

ABOUT BAIRD:
Putting clients first since 1919, Baird is an employee-owned, international wealth management, asset management, investment banking/capital markets, and private equity firm with offices in the United States, Europe and Asia. Baird has approximately 4,600 associates serving the needs of individual, corporate, institutional and municipal clients and more than $385 billion in client assets as of June 30, 2021. Committed to being a great workplace, Baird ranked No. 32 on the 2021 Fortune 100 Best Companies to Work For ® list – its 18th consecutive year on the list. Baird is the marketing name of Baird Financial Group. Baird's principal operating subsidiaries are Robert W. Baird & Co. Incorporated and Baird Trust Company in the United States and Robert W. Baird Group Ltd. in Europe. Baird also has an operating subsidiary in Asia supporting Baird's investment banking and private equity operations. For more information, please visit Baird's website at www.rwbaird.com.
Media Contacts:
Hannah Johns
PPA Tour 
[email protected]
Rachel Berkowitz
Baird Public Relations
[email protected]
414.765.7250