The Facts About Playing Alongside Family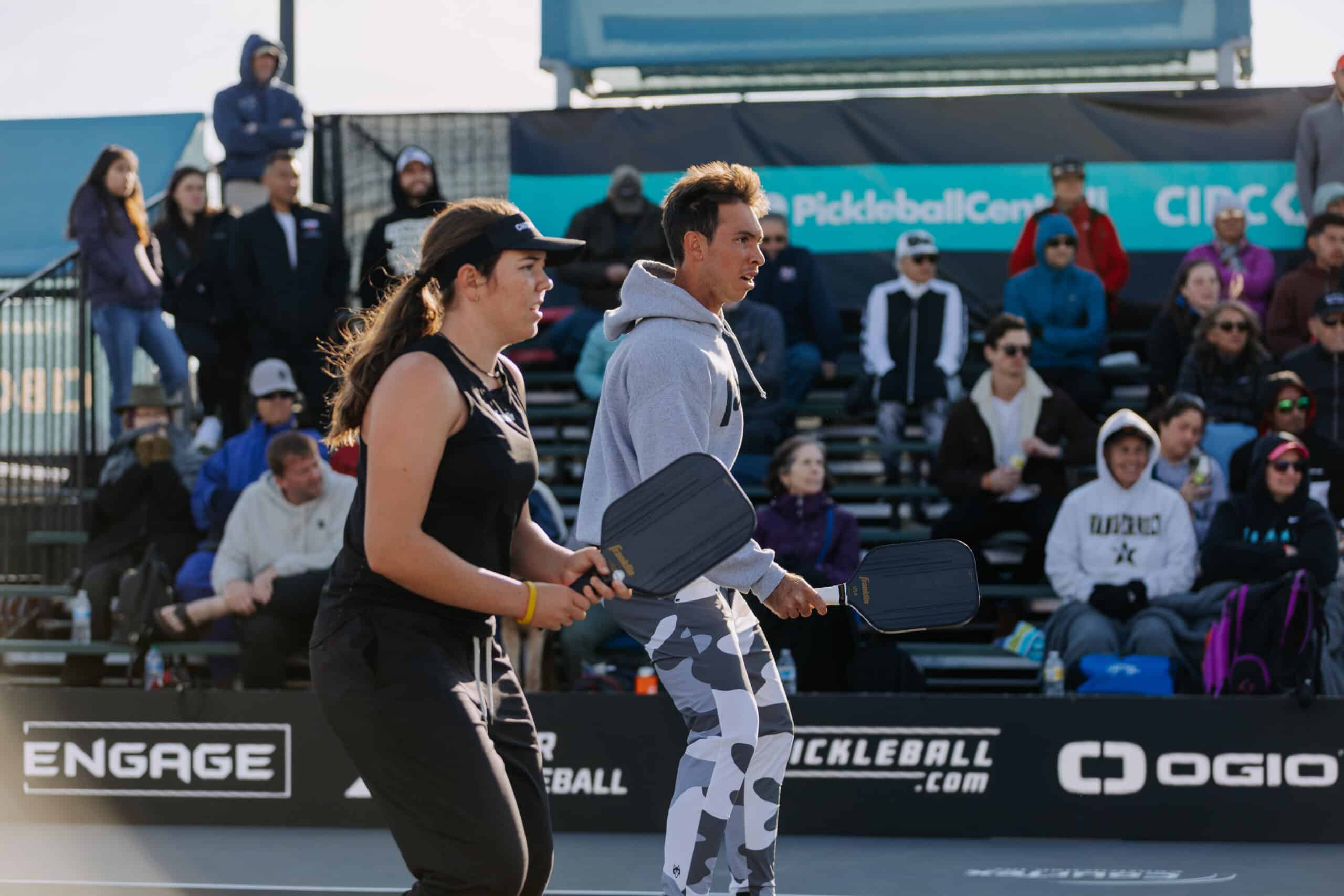 Johnsons top Newmans in Austin, go on to win bronze
Sometimes the truth hurts and oftentimes, the worst kind of hurt comes from people we love.
Happens in pickleball all the time.
And no, you're not going to see Lindsey and Riley Newman on the next episode of "Dr. Phil," holding a pickleball paddle. And there's no chance JW and Jorja Johnson are going to be on Oprah's couch talking about who should be handling middle dinks. But along with the obvious benefits of playing alongside a relative, there are some downsides, too.
"It's hard because you want to win for them as well as winning for yourself," said Jorja, who has teamed up with her older brother JW for 2023. "That can sometimes make you more nervous than you normally would be."
You never want to let down family.
We often see couples playing together on the PPA Tour, including Matt Wright/Lucy Kovalova, Julian Arnold/Lauren Stratman, and the newest partnership between an off-court couple: Anna Bright and James Ignatowich. On Friday, Bright even mentioned that playing against her significant other was too difficult and that they chose to play together for the good of their relationship.
But notably on Friday in Texas at the ONIX Austin Showdown, a match featured a set of siblings playing another set of siblings, something that's only happened a handful of times.
The Johnsons beat the Newmans in their quarterfinal match and went on to win third place.
"It's special when we get to win together, because it's a family victory," JW said.
"When we weren't playing together, we usually faced off against each other. And that's not very fun," Jorja added.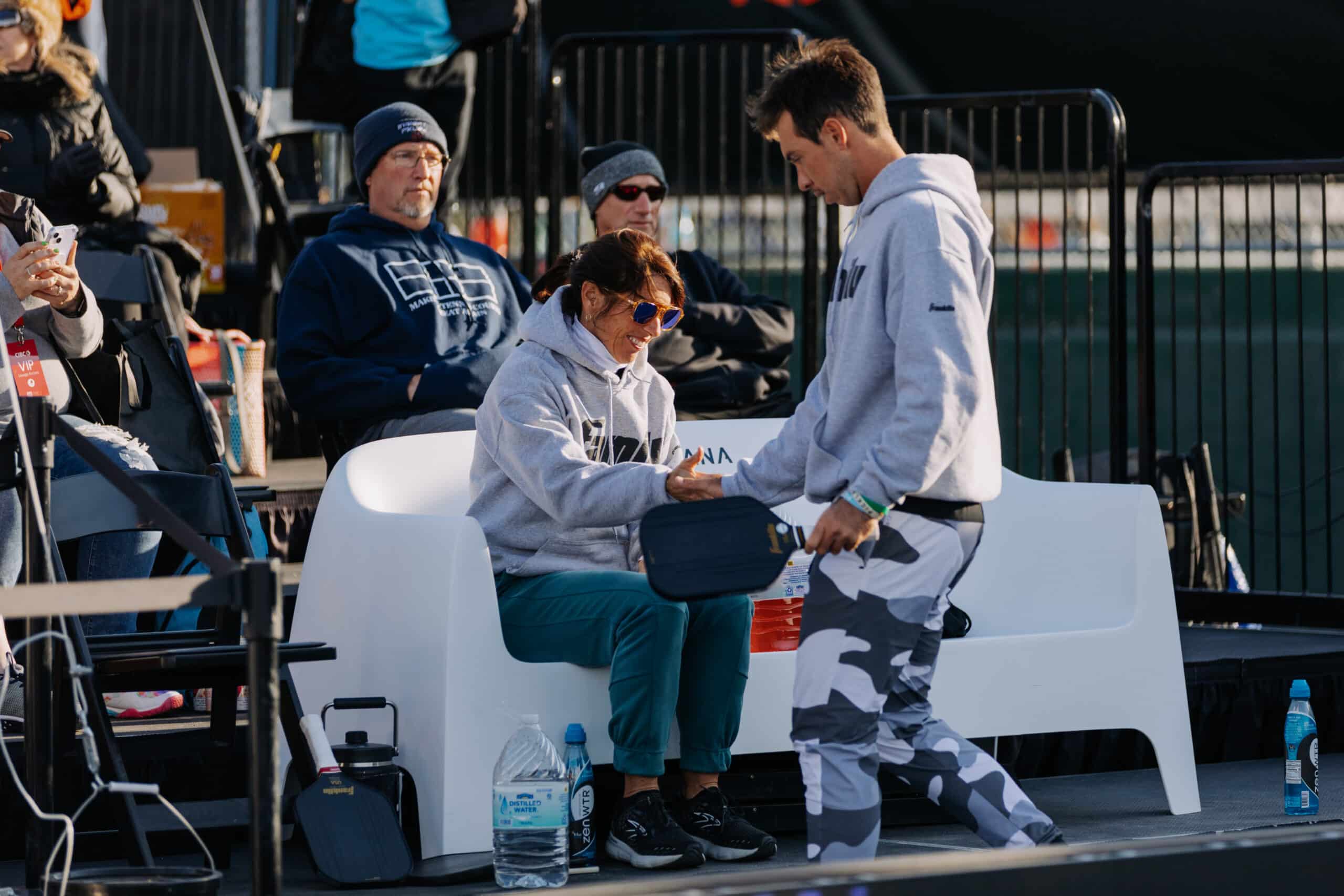 Sometimes family losses can be painful. The Newmans have had a lot of success together, but it doesn't mean things always go right, either.
"The negative is that they can be super negative, because you can tell the truth to that person and sometimes the truth hurts," Lindsey said. "Truthful can be hurtful."
A partner who isn't a relative or a life partner certainly needs to be treated differently than someone you grew up with. And when there's no "break" from pickleball to regular life, no separation of "Church and State," it can be consuming, too.
"When we first started playing, we were all into pickle and it was all we had," Lindsey said "We've grown a little bit, we've matured, we've played for a long time, and it's easier now on both of us than it was."
Lindsey has two kids and a husband. Riley is traveling nearly every week with the PPA Tour and recently moved to Dallas, TX. The Johnsons aren't in that spot.
"Eighty percent of the time, we talk about pickleball at home," Jorja said. "Pickleball partners, pickleball matches, upcoming tournaments, the whole deal."
The "whole deal" includes talking about tough things, too. JW said he and Jorja have no plans that include playing with anyone else, but Lindsey said she had to get honest with herself about her future playing with Riley.
"If I had a choice, I would love to play with Riley," Lindsey said. "But I told him to find someone else, because he's so much better than I am, and there are so many other girls way better than I am, too. I want him to do really well, and I want him to win as many tournaments as he can, because a lot of the time, I'm dead weight. I told him to find others."
"I'm his sister before I'm his partner, and I want the best for him."
That's the thing about family. Sometimes you have to say those kinds of things. And things are sweeter when they go the right way.
"We have a family group chat that goes off," Lindsey said. "Whenever we win, we get a lot of group texts and when we lose it goes silent. It's fun and it's fun to travel and spend time together. When I play with him, which I will do once or twice this year, I'm soaking it in and having as much fun as I can."
Friday's action saw Ben Johns/Anna Leigh Waters and James Ignatowich/Anna Bright advancing to Sunday's final. Johns/Water are 4/5 for titles in 2023, with their only loss coming against Johnson/Johnson at the Arizona Grand Slam. This will be Ignatowich/Bright's first final together. Tune into all the action all weekend long via the @PPATour YouTube channel.