Storylines: Selkirk Texas Open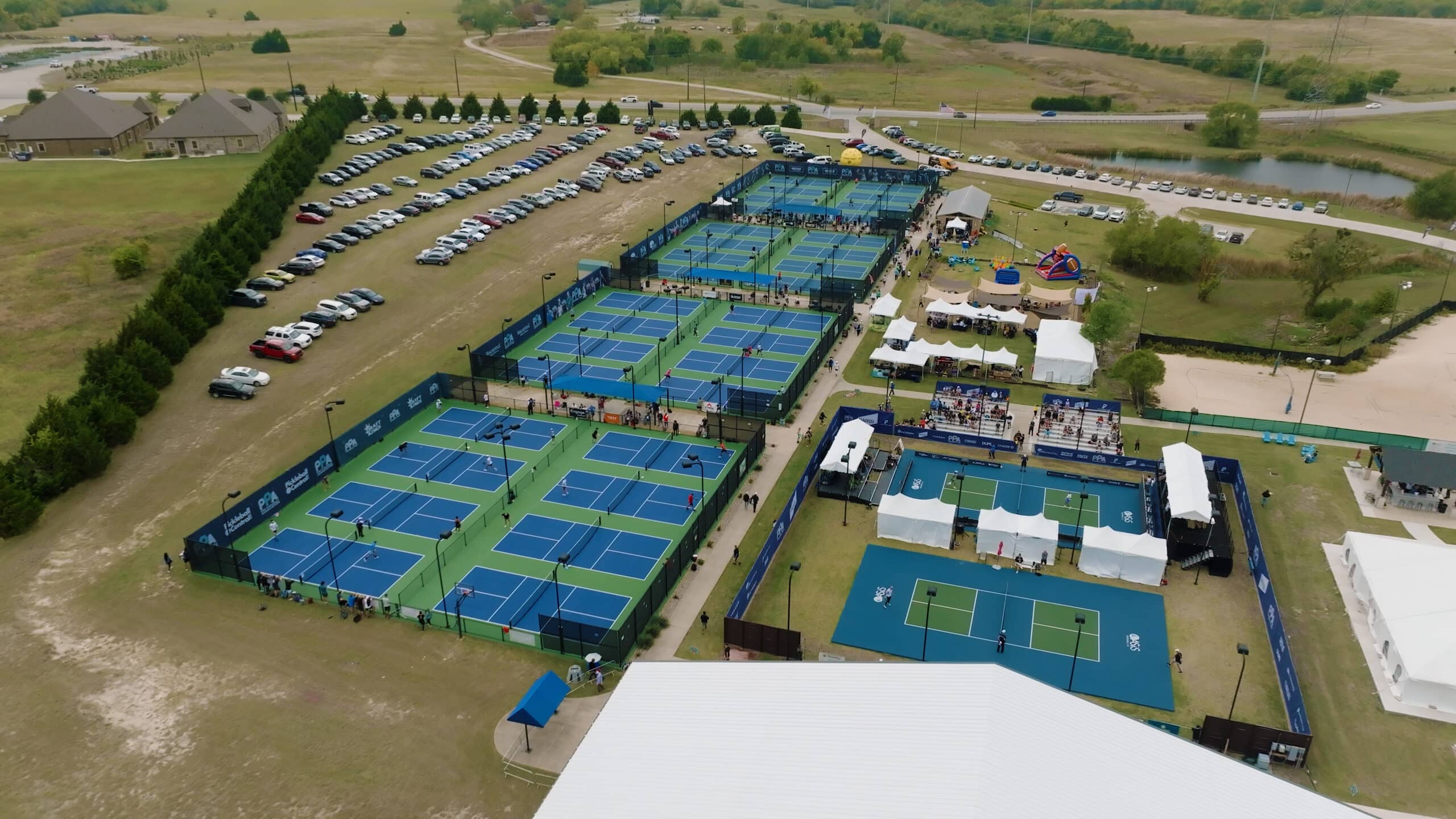 OVERALL TOP 5:
TRIPLE TRIPLE: Anna Leigh Waters is looking to win 3 Triple Crowns in a row for the first time ever.
LARGEST TOURNEY IN PPA HISTORY…AGAIN: Over 1,500 players tops the 1,400 in Atlanta two weeks ago.
SHOT-GUNNING FOR A REPEAT – Tyson McGuffin won singles last year, sending Ben Johns to his only Championship Sunday singles loss ever.
RILEY'S NEW CRIB : New Dallas-area resident looking for gold in Texas.
BIG 10: Catherine Parenteau is vying for her 10th PPA women's doubles gold medal
---
BROADCAST HIGHLIGHTS:
Mixed final live on ESPN on Sunday from 4-5 Central.
Mixed action live on CBS Sports Network from 2-5 Central on Friday and Championship Sunday live from 10-1 Central on Sunday.
---
MEN'S SINGLES:
Defending medalists (from Fall '22 Texas Open): Tyson McGuffin, Ben Johns, Julian Arnold
Stacked field – Top 13 all entered for the first time in '23
Will the Texas heat benefit the large and more acclimated Texas contingent?
WATCH OUT FOR: Connor Garnett – earned his first PPA medal in ATL – can he back it up?
---
WOMEN'S SINGLES:
Defending medalists: Anna Leigh Waters, Lea Jansen, Catherine Parenteau
AL looking for her 25th career PPA singles gold – #1 all time.
Mary Brascia not in the field to follow-up her run to the finals.
WATCH OUT FOR: Judit Castillo – getting closer and closer to a medal. Is this the week she pulls it off?
---
MIXED DOUBLES:
Defending medalists: Waters/Johns, Parenteau/Newman, Wright/Rettenmaier
Is this the week it all clicks again for Matt Wright and Lucy Kovalova? No medals since early February at Desert Ridge.
Etta Wright medaled in Texas in the fall – can she hit the podium again in tourney 3 with Dekel Bar?
WATCH OUT FOR: The Newmans — back together for the first time since Austin where they lost 12-10 in the 3 rd to the Johnsons.
---
WOMEN'S DOUBLES:
Defending medalists: Waters/Waters, Irvine/Bright, Jansen/Parenteau
Dizon and Wright teaming up again – gold medalists from Red Rock.
Jorja Johnson and Vivienne David return – they saved 6 match points against in the semis in ATL against the Brascias to reach the final.
WATCH OUT FOR: AB and Schneemann – strong MLP team now hits the PPA courts.
---
MEN'S DOUBLES:
Defending medalists: Johns/Johns, Newman/Wright, Deakin/Ignatowich
New pairing #1: Devilliers/Rettenmaier paired together for the first time.
New pairing #2: Wilson (coming off injury) and Brendon Long
WATCH OUT FOR: Ignatowich/McGuffin. Big Papa Jimmy grabbed bronze last year with the Canadian, can he get there again with McGuffin?