Smith, Young Surprise Johns Brothers in Seattle Quarterfinals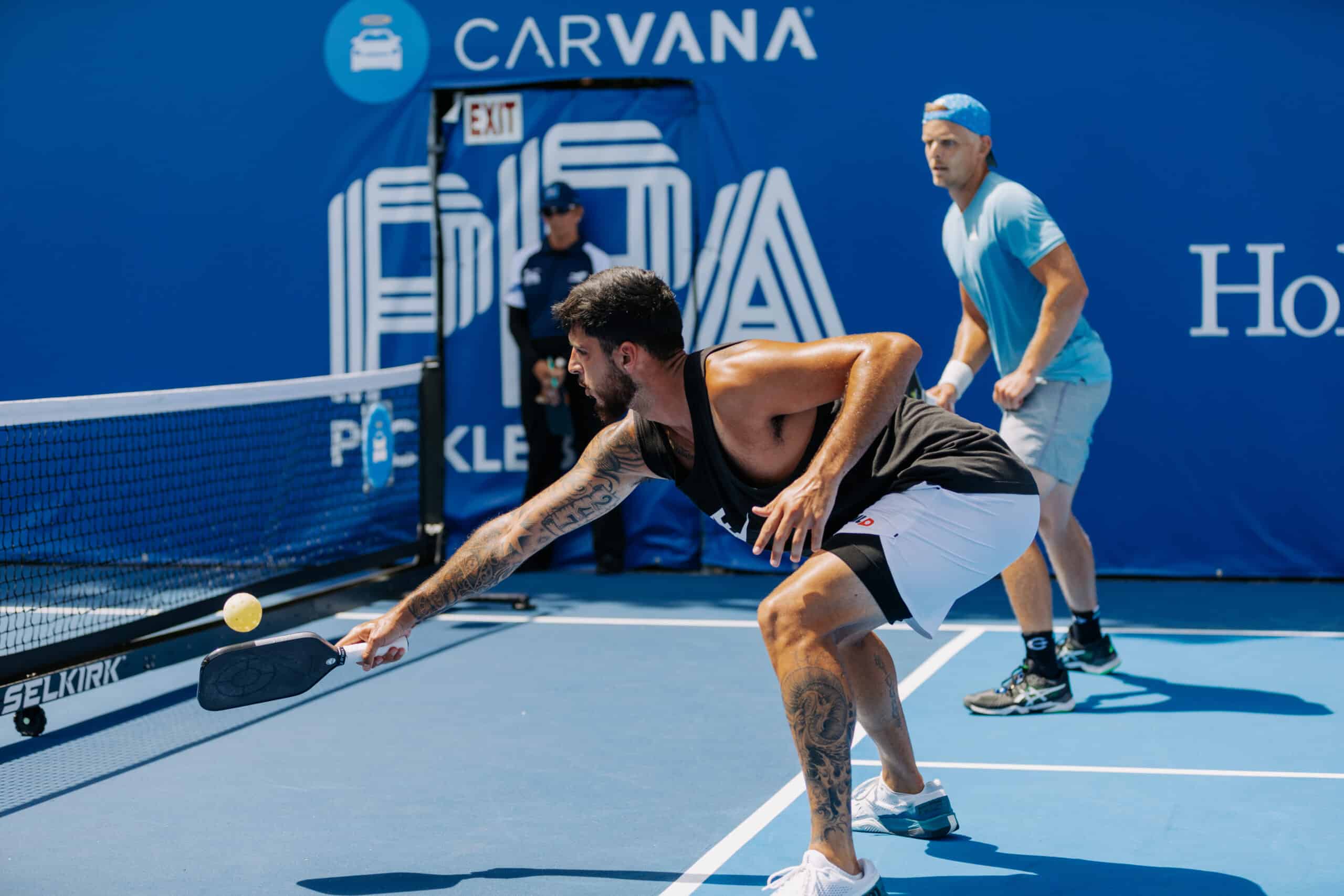 OK, you didn't see this one coming.
No chance.
Maybe your guess was Riley Newman and his new partner Julian Arnold getting it done. Maybe you thought Matt Wright and his new partner, Jay Devilliers, might pull the upset, or maybe you considered some other player on a heater of a lifetime being able to beat Ben and Collin Johns.
But what fans didn't expect was Pat Smith and DJ Young beating the Johns brothers and doing it after dropping the first game at the quarterfinals of the Seattle Open.
You didn't. But it happened.
Smith, a long-time player on the PPA Tour and Young, a young and very talented pro, have never won a medal together and have hardly played together. Back in 2021, Smith and former partner Jay Devilliers were able to take down Johns/Johns at the Acrytech Atlanta Open. Young made headlines earlier this year, not for his pickleball prowess, but for an errant paddle toss that ended up in the crowd. While one of the most naturally gifted players on tour, Young's mental commitment to the sport has been questioned.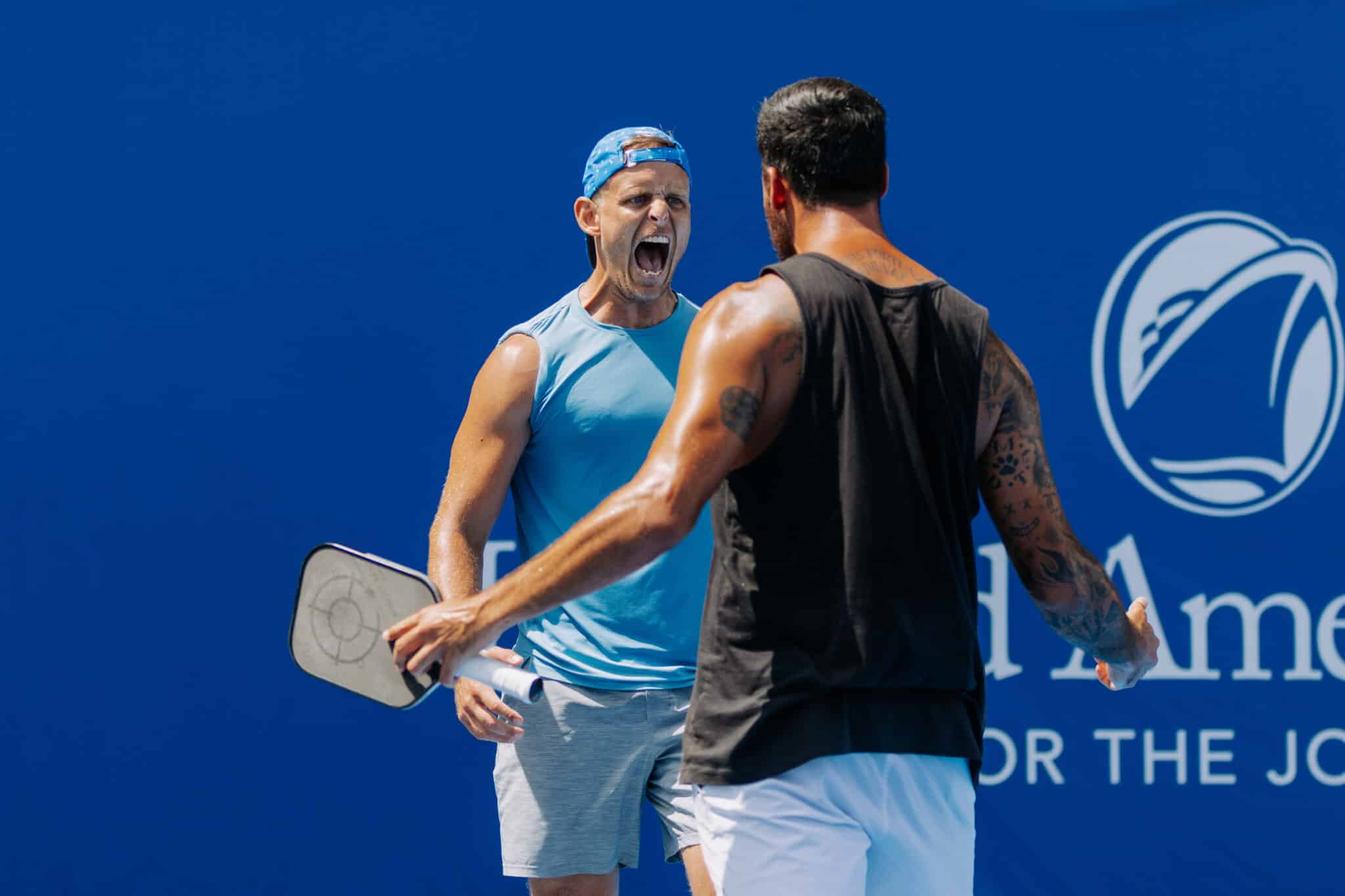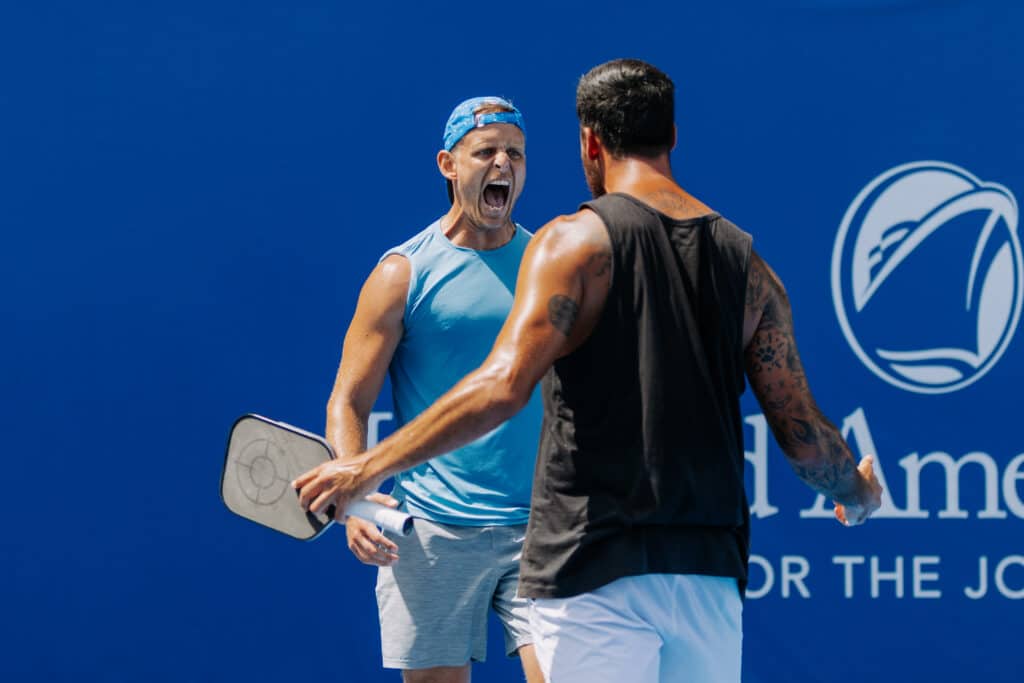 All told, Smith hasn't been on the PPA's medal stand since 2021 and Young hasn't been there since 2020, but here they were getting the best of Ben and Collin with a final score of 4-11, 11-5, 11-7.
The Johns brothers have won 15 times since October of last year. They have won the past four tournaments. They've lost a total of two times this season with a game tighter than a fitted sheet.
But they were undone by the No. 9-seeded duo of Young and Smith who are into the semifinals on Saturday earning a matchup against Pablo Tellez and Federico Staksrud.
And the match was an intense one with lightening-fast hands battles, consistent technique, and gutsy plays.
"We just tried to stay positive and play our game," Smith said. "That's not easy for us, but we executed and came up big on some of the big points. It doesn't matter who we play, we have to beat them all to win. The quarters are brutal no matter who you play. They're all really good teams."
Obviously, winning against the Johns brothers is a big deal, but it doesn't guarantee any medal. It does mean things are trending upward for Smith and Young, however.
"Getting to the medal stand means you're showing good form," Young said. "But everyone on the right day has a chance. Obviously, playing well yourself and finding that combination is where you get success."
Watch the post-match interview with Young/Smith
Watch the full match on Grandstand Court