The Professional Pickleball Association is pleased to announce its new partnership with Trilogy® by Shea Homes®, a leading 55+ and resort community developer. Trilogy® by Shea Homes® joins our association on tour as our Official Home Builder and will be represented at each of our events in 2021.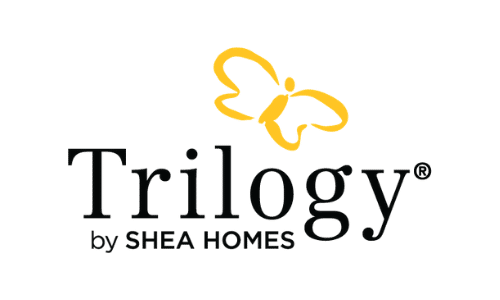 Trilogy® communities operate in Arizona, California, Florida, Nevada, North Carolina, Virginia, and Washington, and feature pickleball courts and organized clubs at most locations. Jeff McQueen, President of the Shea Homes Active Lifestyle division, commented, "Pickleball has long been one of the most popular sports at many Trilogy® communities, so this partnership is ideally timed and aligns perfectly with our goals of offering our Homeowners opportunities to enhance their wellness and try new things. We're honored and excited to team up with PPA to bring more national tournament opportunities to our Trilogy® pickleball players."
Trilogy® specializes in building communities that bring people together so they can create richer, happier lives. Life is focused on discovering passions, seizing opportunities, having fun, and creating lifelong friendships. "Pickleball is a friendly, easy-entry sport and one that we've found many are eager to try," says McQueen. "As part of our commitment to inspiring wellness and adventure, we love helping people be spontaneous and take up activities they've never tried before. Our PPA partnership furthers our goal to help people connect with one another and try new things."
For over 20 years, Trilogy® by Shea Homes® has been delivering homebuyers an alternative to traditional active adult communities, with innovations like Resort Clubs, signature restaurants, on-site day spas, and wellness centers, numerous sports opportunities, trail systems, comprehensive fitness facilities, wine and spirit programs, nationally simulcast events and classes, and national group travel. A key differentiator is Trilogy's full resort staff that may include a Lifestyle Director who plans events and special experiences. In addition, executive chefs, sommeliers, wellness directors, and fitness trainers create a true resort experience for Trilogy® Homeowners. Following up on its reputation with results, Trilogy® by Shea Homes® has been named America's Most Trusted® Active Adult Resort Home Builder in the proprietary Lifestory Research study every year since 2013.

For more information about Trilogy communities, visit www.Sheahomes.com/Trilogy or learn more in person by visiting the Shea Homes booth at any PPA venue in 2021!