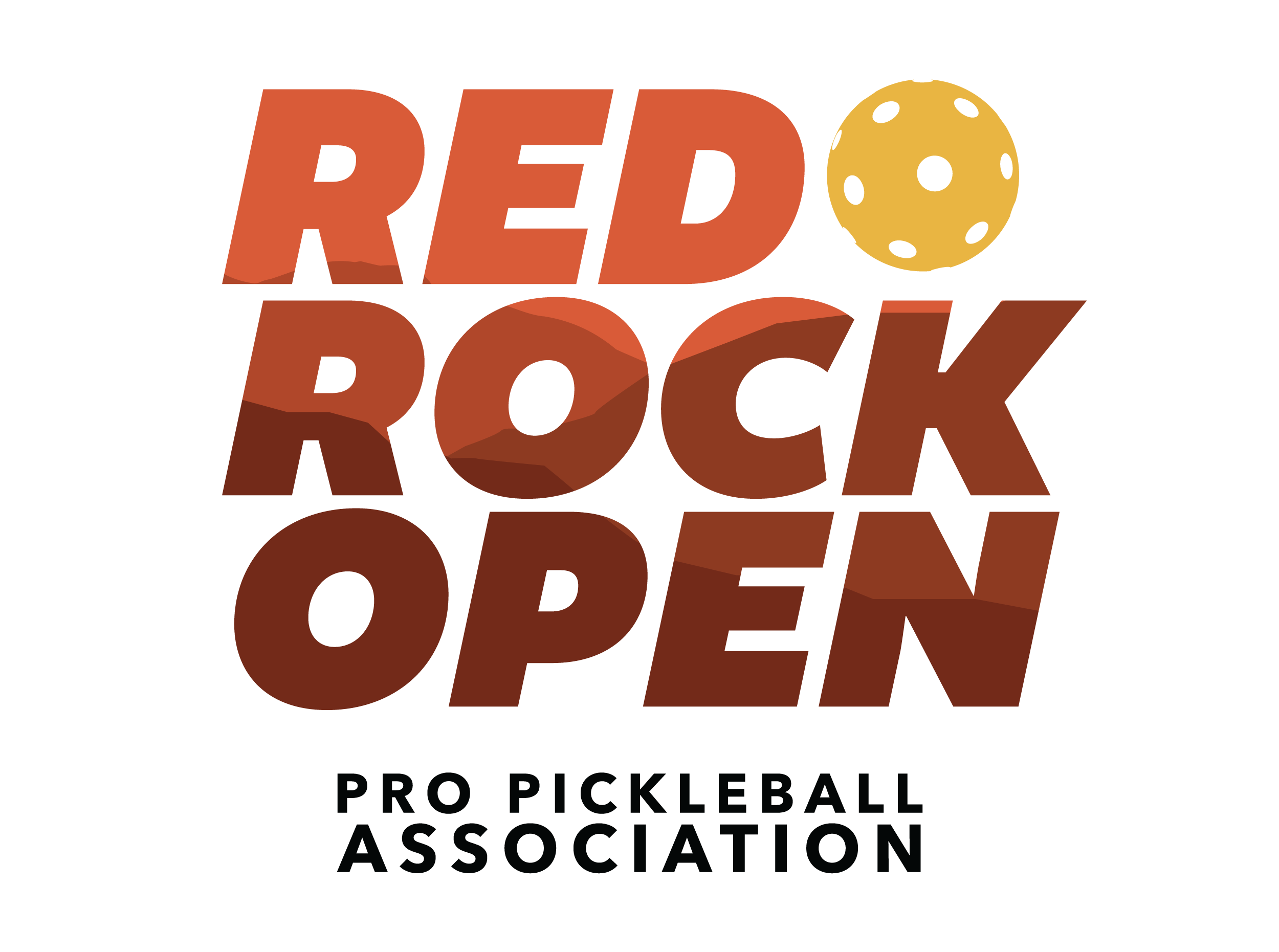 Results from the Red Rock Open
Ben Johns captures another triple crown despite the snow, rain, and weather delays in St. George. Simone Jardim continued her dominance in women's doubles and mixed doubles before withdrawing in singles because of weather delays as Catherine Parenteau shined in women's singles.
The PPA held its third event of the season with the Red Rock Open in a typically sunny and warm St. George, Utah. The southern red rock views of St. George were painted white this weekend as heavy snow fell Friday/Saturday. The storm marked the first time in 35 years that St. George had seen back-to-back days of snow.
A special shoutout to Melissa McCurley of PickleballTournaments.com for working out the logistics to help the tournament continue. And to all those who squeegeed all 24 courts multiple times, especially the three Utah State students, HypeSol staff, Medicileaf staff, and the Junior PPA.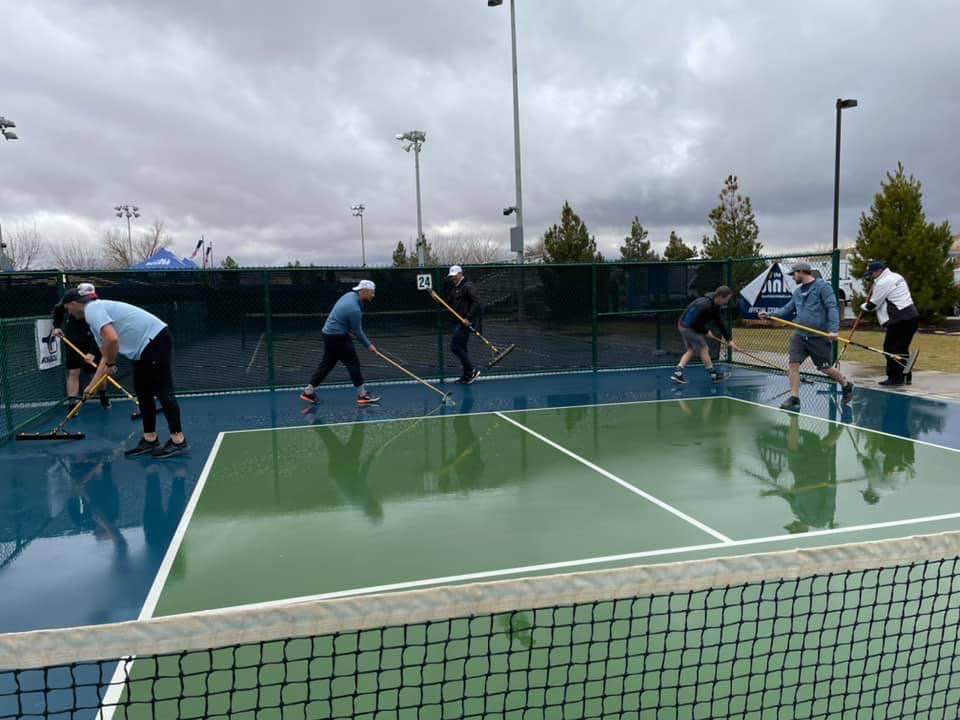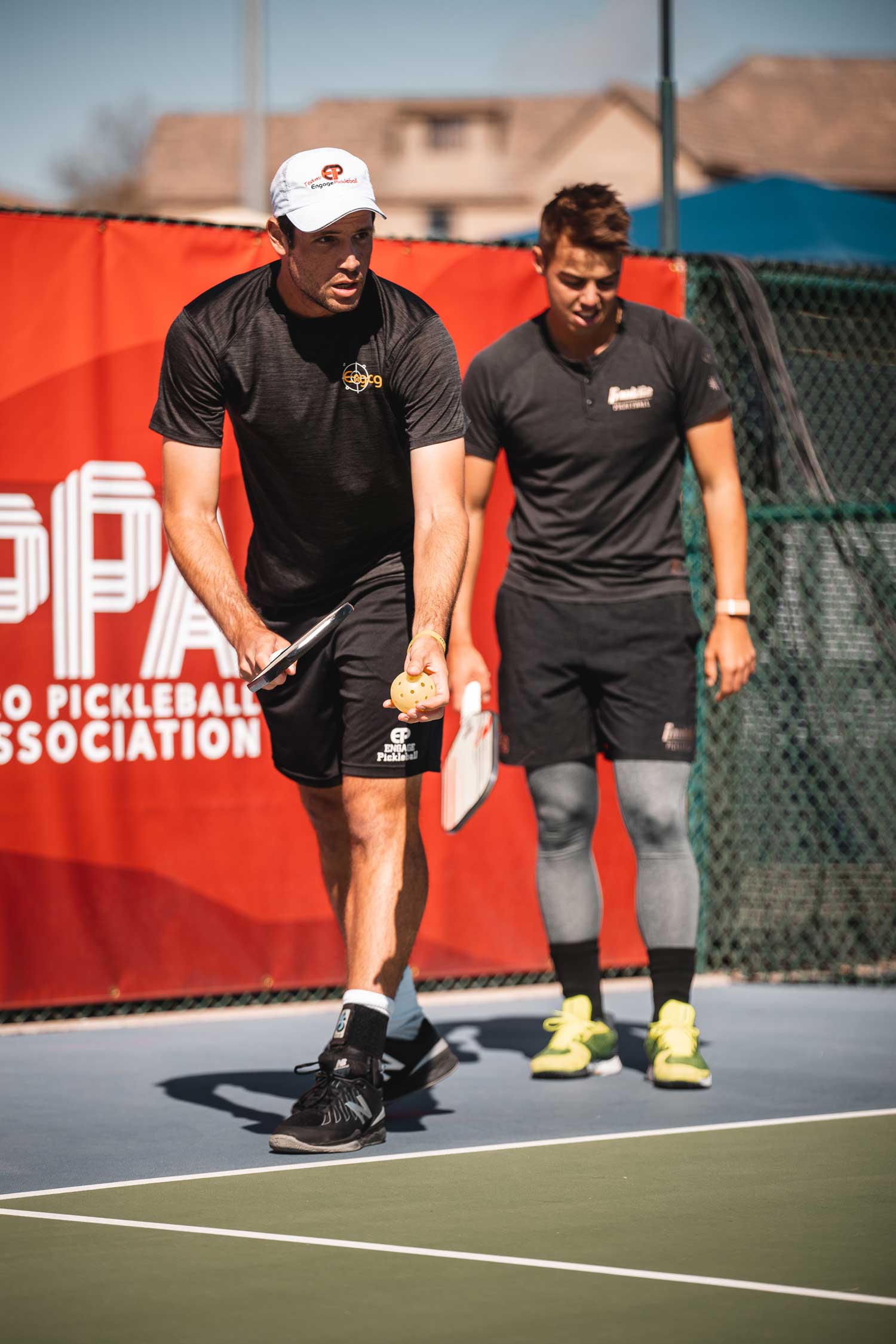 Pro Red Rock Open Results
Women's Doubles
Simone Jardim and Lucy Kovalova continued their dominance as Callie Smith and Irina Tereschenko made them work for gold as they lost 11-6, 11-9. Smith/Tereschenko played well together before later meeting in an intense bronze singles match.
Catherine Parenteau and Jessie Irvine actually stole a game from Jardim/Kovala before falling to Smith/Tereshenko in the bronze medal match 11-4, 11-2.
Men's Doubles
Ben Johns joined forces with Dekel Bar for the Red Rock Open as they captured gold as part of Ben's triple crown. Bar/Johns never dropped a match on their march to the gold that featured an exciting bronze medal match between Jeff Warnick/Matt Wright and Tyson McGuffin/Callan Dawson.
The Mcguffin/Dawson vs. Warnick/Wright match drew the crowd away from center court as Warnick/Wright won 5-11, 11-8, 11-3. Johns/Bar blanked Warnick/Wright 11-0, 11-0 in the winner's bracket final before beating them again 11-6, 11-4 for gold.
Women's Singles
The reduced women's single drawn, due to weather, did not disappoint on Monday as Catherine Parenteau navigated her way through Callie Smith (4-11, 14-12, 11-6) and Irina (bracket final: 11-3, 11-8; gold medal: 11-5, 13-11).
One of the most exciting matches of the tournament featured Irina Tereschenko battle hometown favorite, Callie Smith. Irina and Callie played a tough bronze medal match that featured tough backline calls, a technical foul, and Irina openly telling the crowd: "If I were from Utah, you would be cheering."
Men's Singles
We finally got to see Tyson McGuffin and Ben Johns's long-awaited matchup and battled in the winner's bracket final. The anticipation was short-lived as Ben won 11-1, 11-4. McGuffin faced a tough draw in playing Tyler Loong for his fist match, shown on center court. Tyler and Tyson wore each other out as Tyson won games 2 and 3 after losing game one 5-11.
Ryan Sherry created a buzz as his loud/personal demeanor lead him to a center court matchup with Ben Johns. Ryan stole game one from Ben before only giving up 6 total points in games two and three.
Birthday boy Dekel Bar lost early but had a solid run through the opportunity bracket as he battled back to the championship matchup. Ben continued his dominant play as he beat Dekel 11-1, 11-8.
Mixed Doubles
Mixed doubles is starting to feel like a race for second place. And in the race for second, Matt Wright and Lucy Kovalova lost in the bronze medal match 4-11, 11-13 to silver medalists Jessie Irvine and Jeffrey Warnick.
Corrine Carr/Dekel Bar had a valiant effort as did Vivienne David and Rob Nunnery in pushing competition in the mixed doubles draw.
No surprises in announcing Ben Johns and Simone Jardim as gold medalists for mixed doubles as they defeated Irvine/Warnick 11-6, 11-5.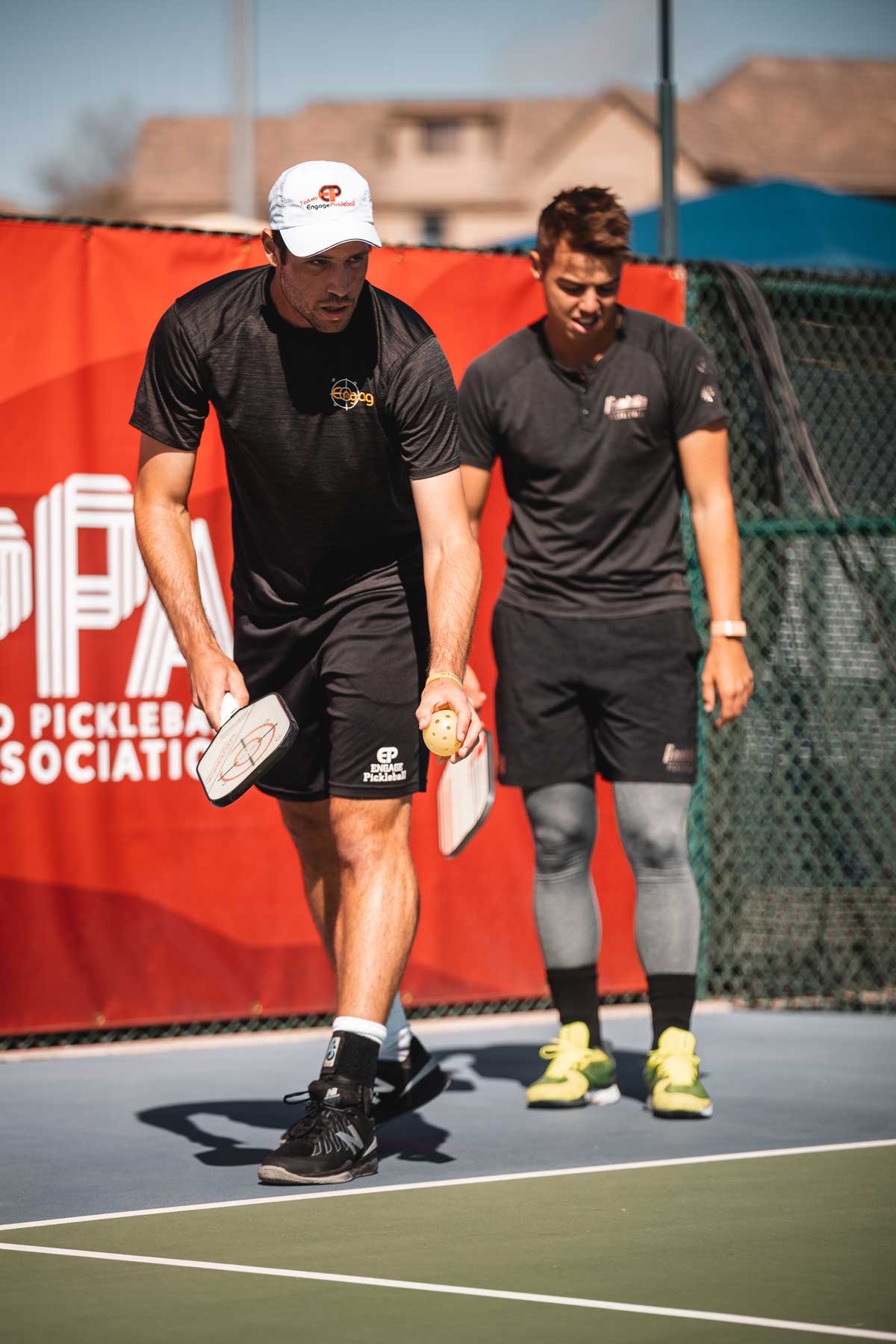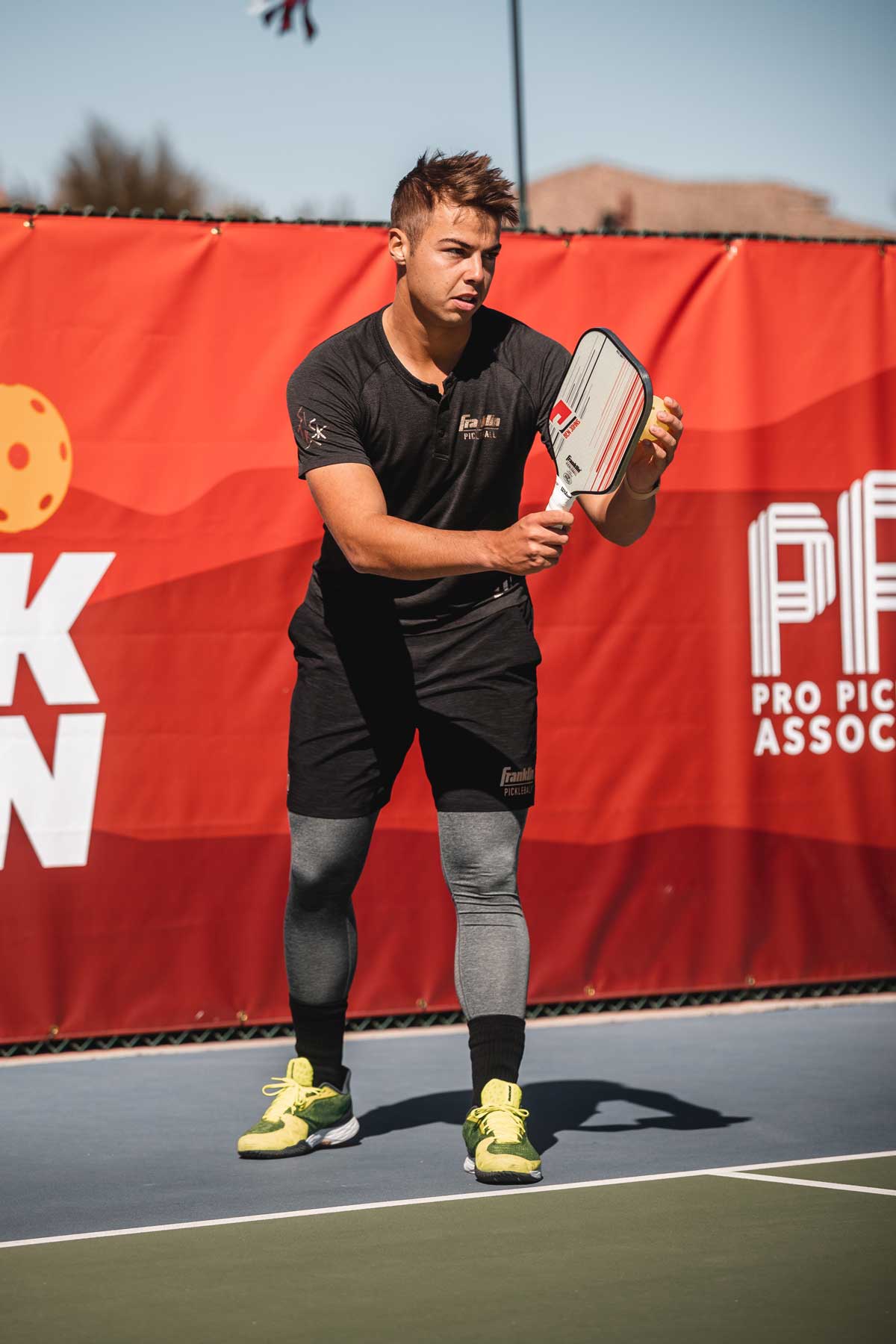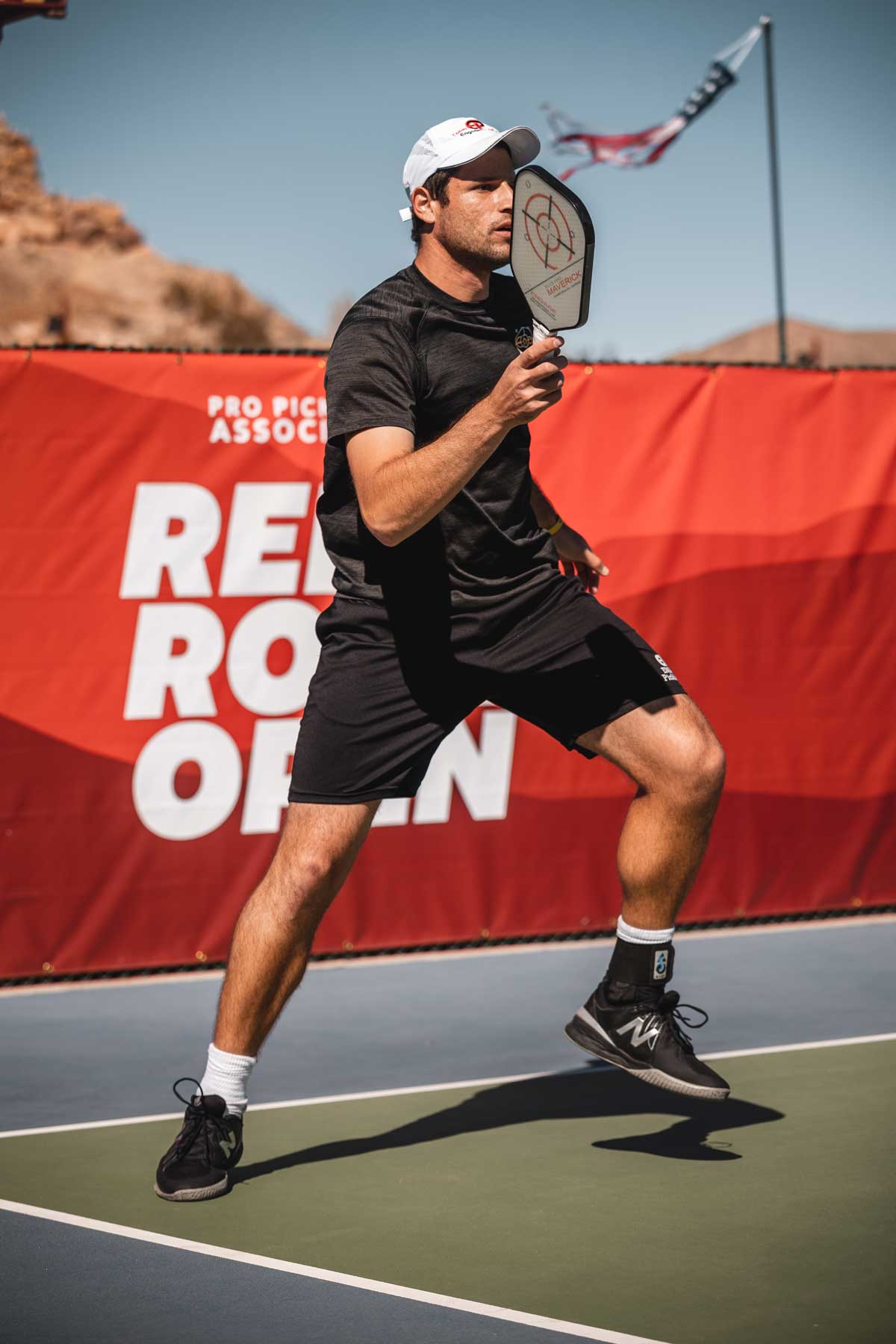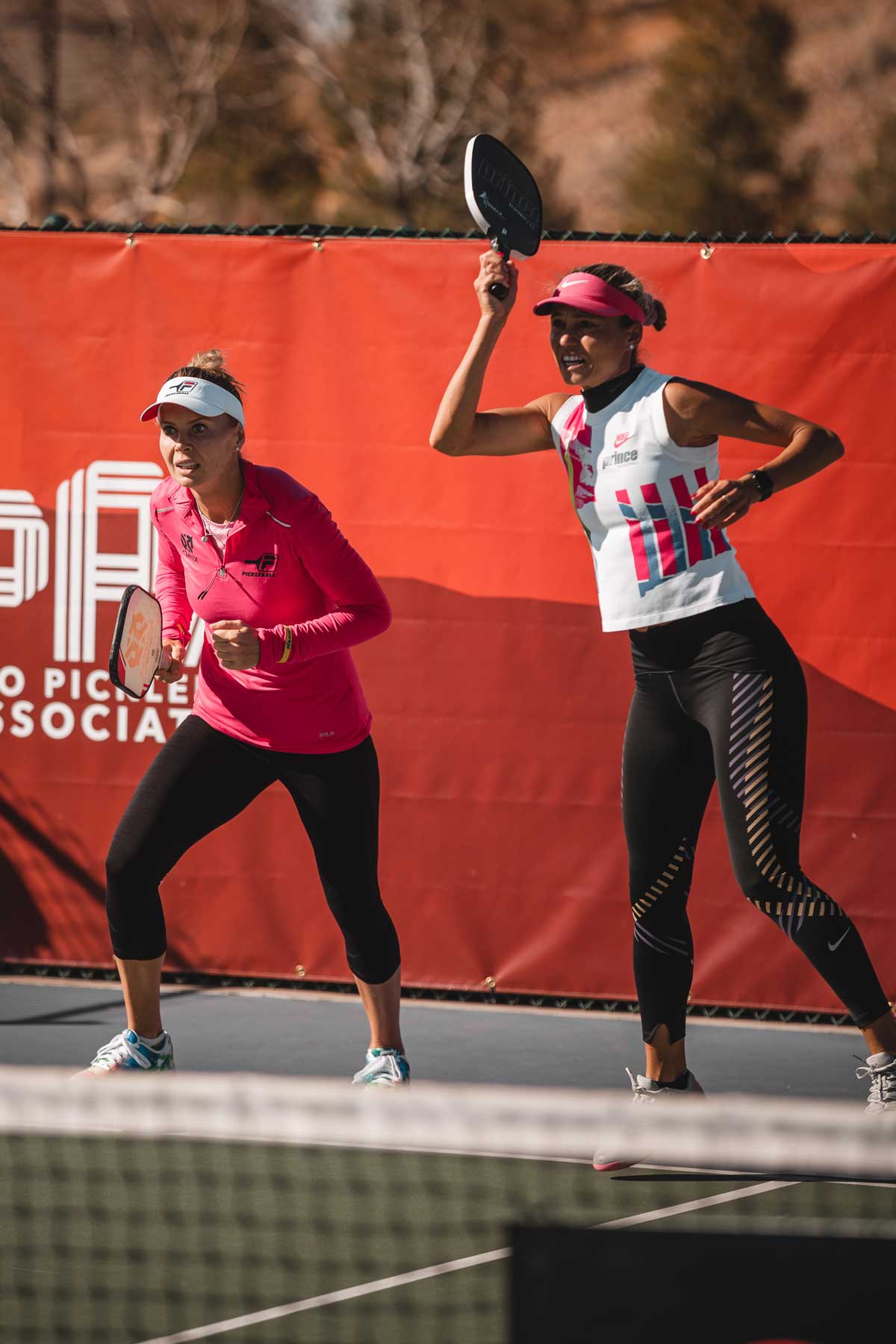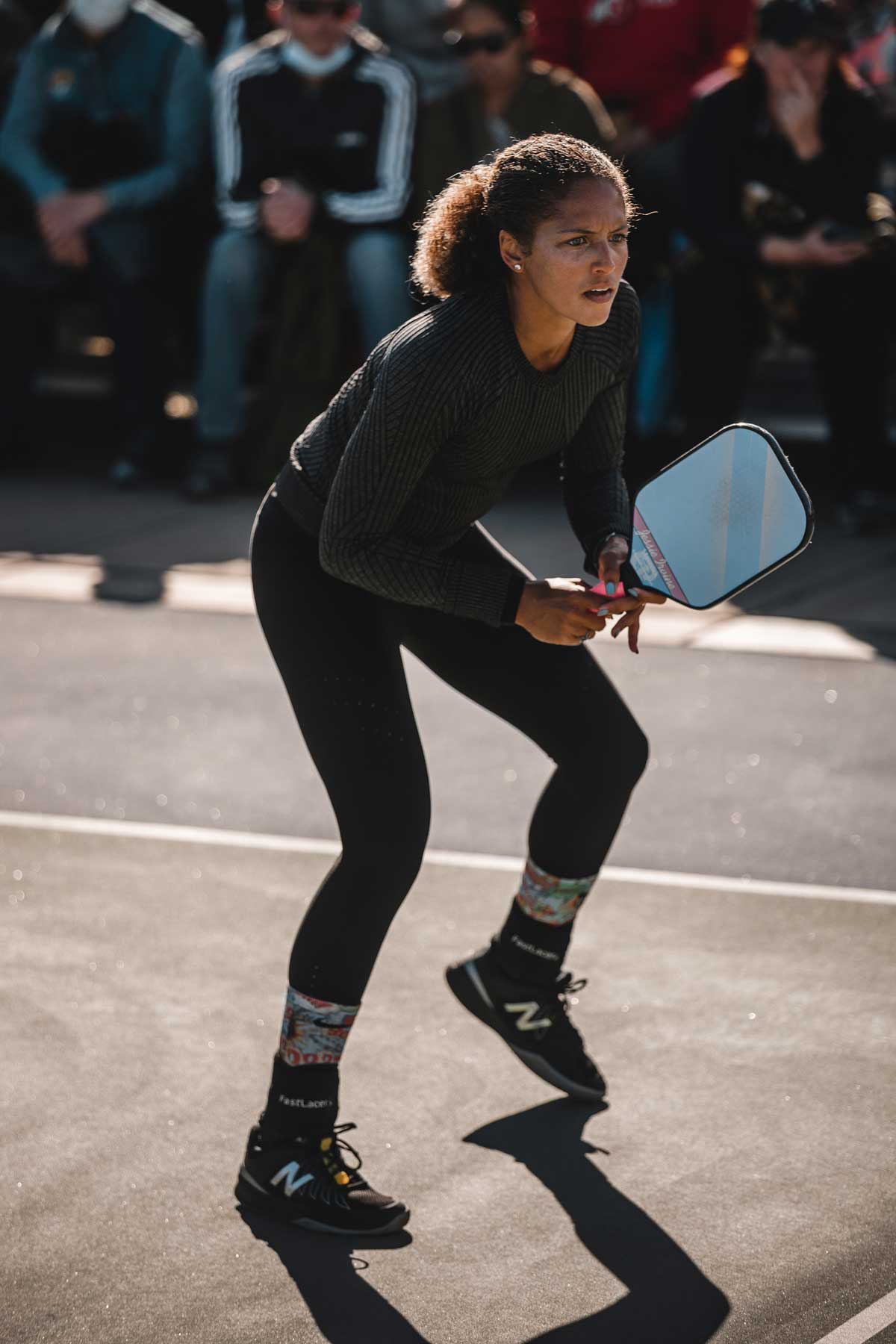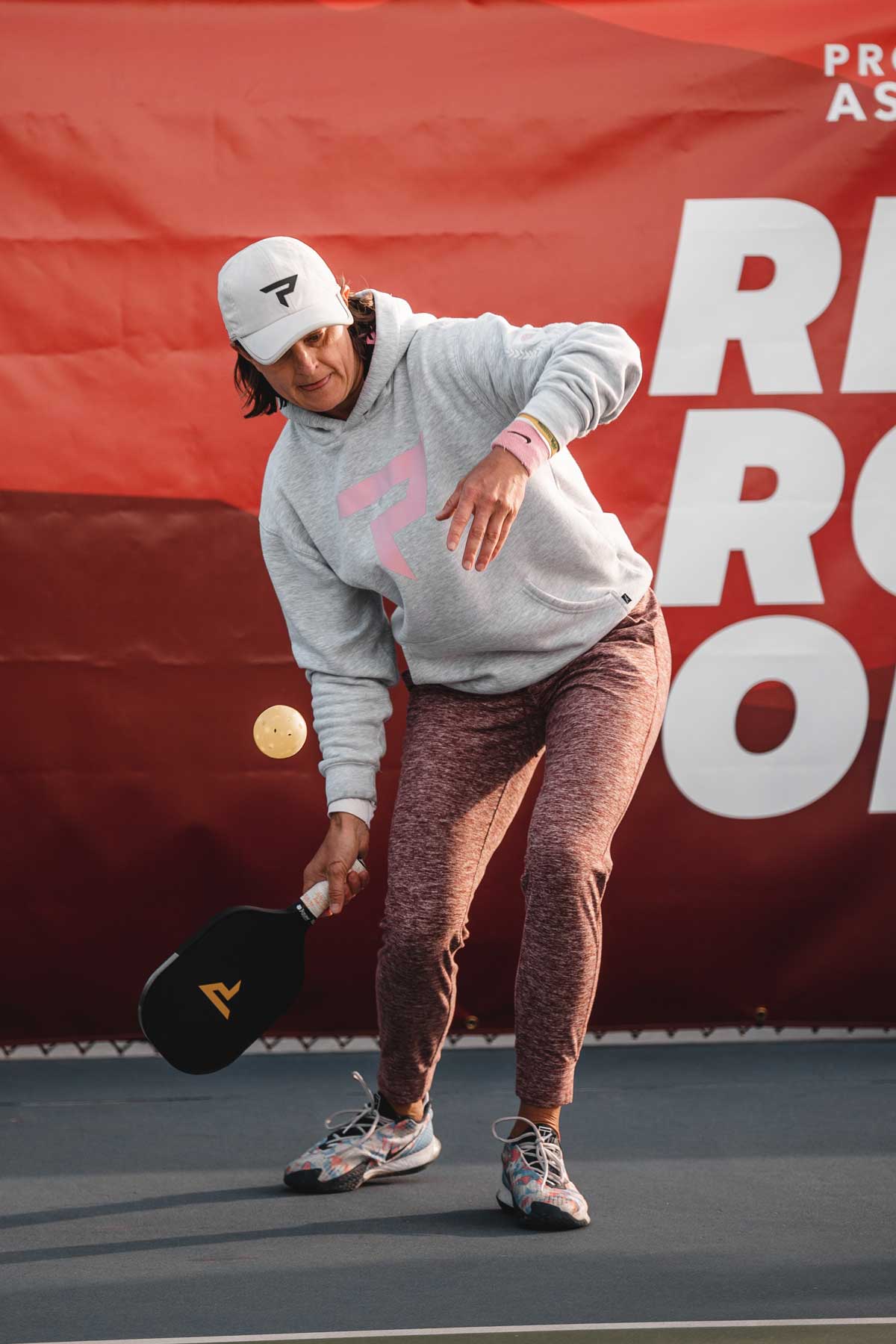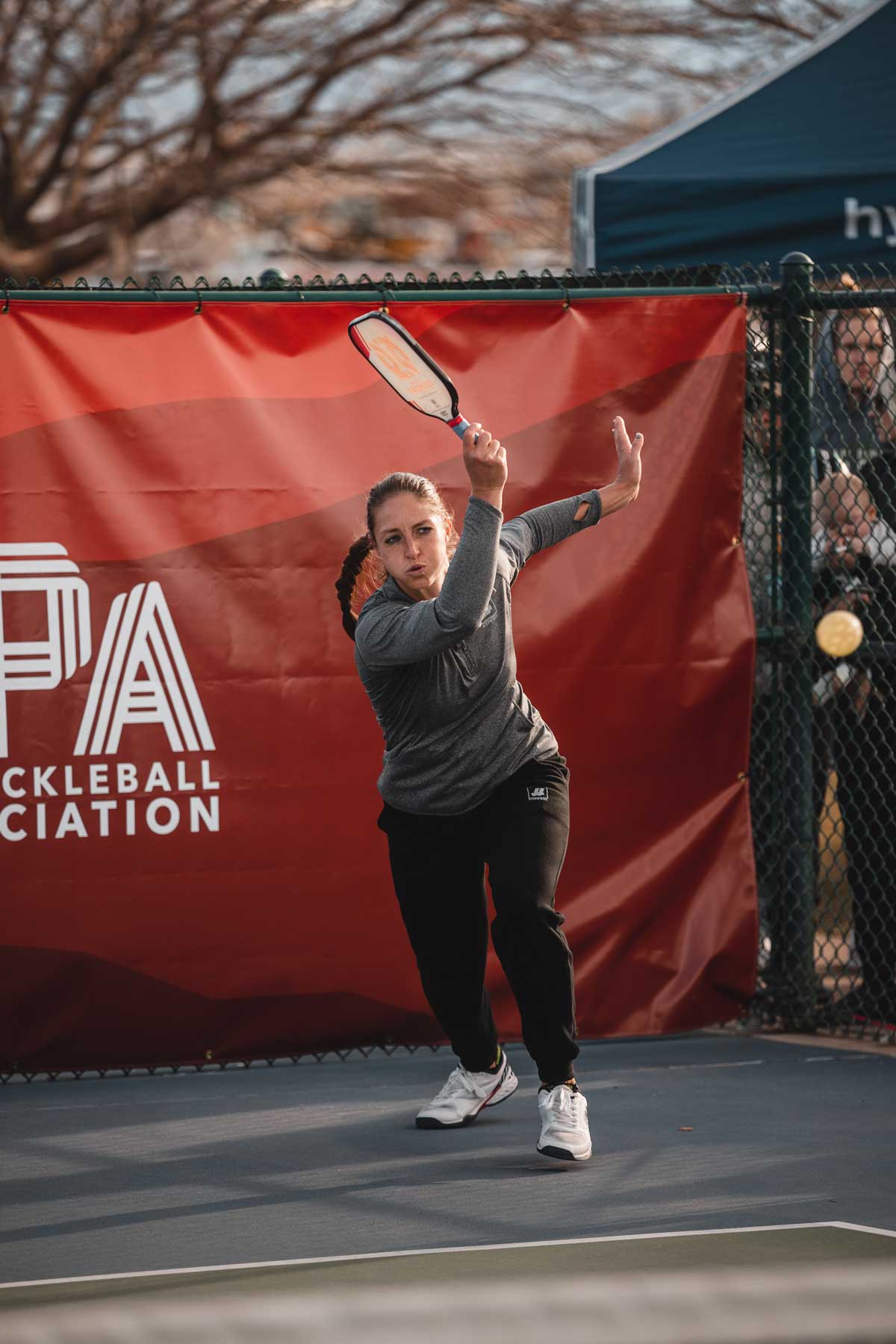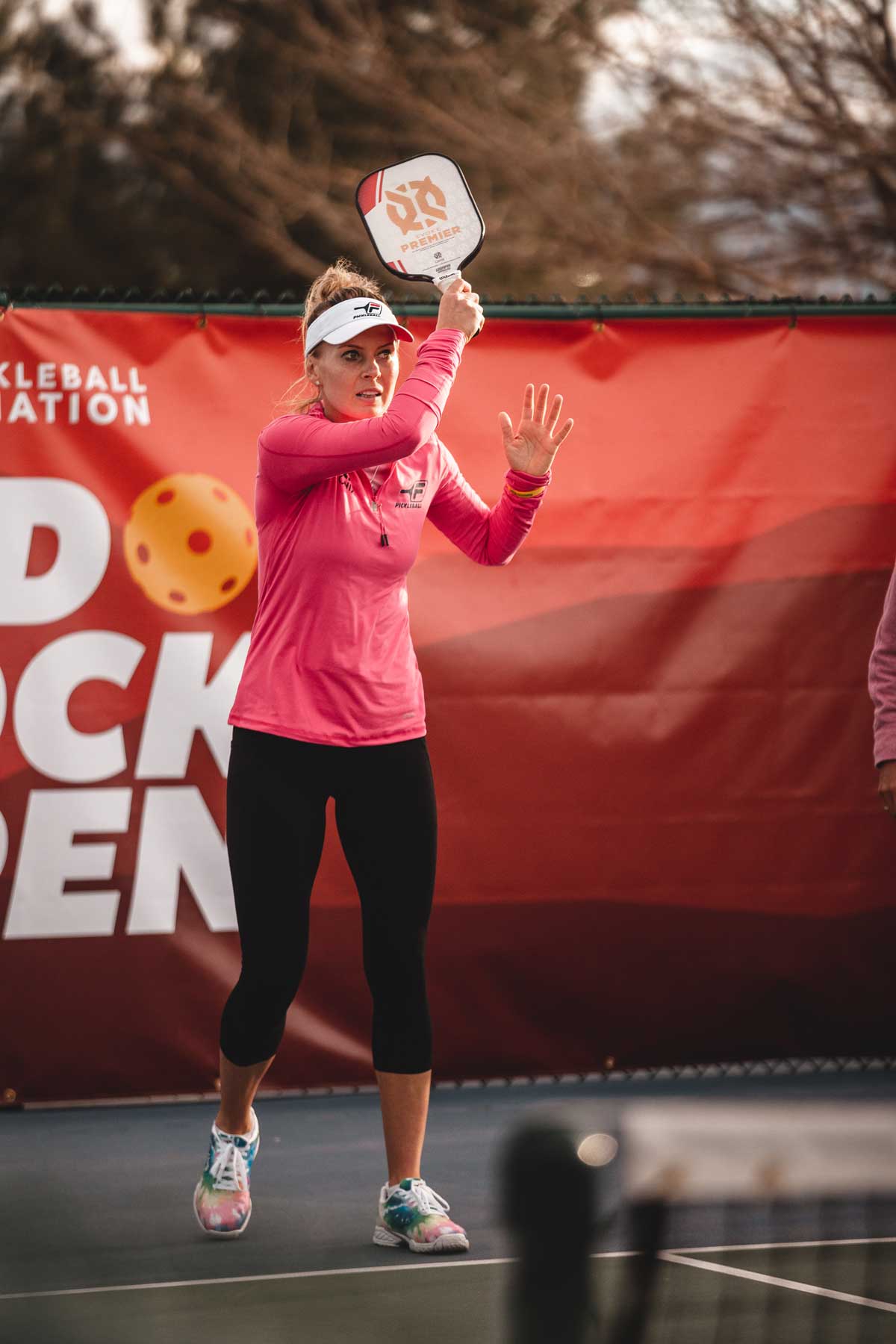 Senior Pro Red Rock Open Results
Senior Men's Doubles
Dave Weinbach and Dayne Gingrich captured gold Saturday together before facing opposite sides of the net in mixed. Kevin Booth and Scott Crandall pushed Dave/Dayne all they could after beating out a pesky John Sperling and Mills Miller in the bronze medal match.
Senior Men's Singles
A plethora of new faces dotted the senior men's singles draw, but Rick Witsken made himself known as he strategically made his way to gold. Rick strategically forfeited to Mattias Johansson only to defeat him twice in the gold medal match. David Haynie took bronze as the men finished just before another round of rain hit on Monday evening.