Resides: Estero, FL
Turned Pro: 2021
Birthday: February 15, 1996
Age: 27
Height: 5′ 11″
Plays: Right-Handed
Paddle: Joola Hyperion CFS 16MM
Meet Federico Staksrud
Federico Staksrud grew up in Buenos Aires, Argentina. He started playing pickleball with a friend that used to come to his tennis clinics, and this is where it all began.
Staksrud believes that it was an easy transition because he had the opportunity to play with a bunch of local pros like Simone, CJ Klinger, Kyle Yates, Pablo Tellez, Brendon Loong, and Ryan Sherry. Frederico has since elevated his game and is now sponsored by Joola and Patak Meats. He now focuses the majority of his time on practicing and playing in tournaments.
Recently, Staksrud has been on fire, he is currently ranked number 2 in men's singles. Starting off the season with back to back silver medals at the PPA Masters and JW Marriott Desert Ridge Open as well as recently bringing home his first PPA gold medal while playing in the Arizona Grand Slam.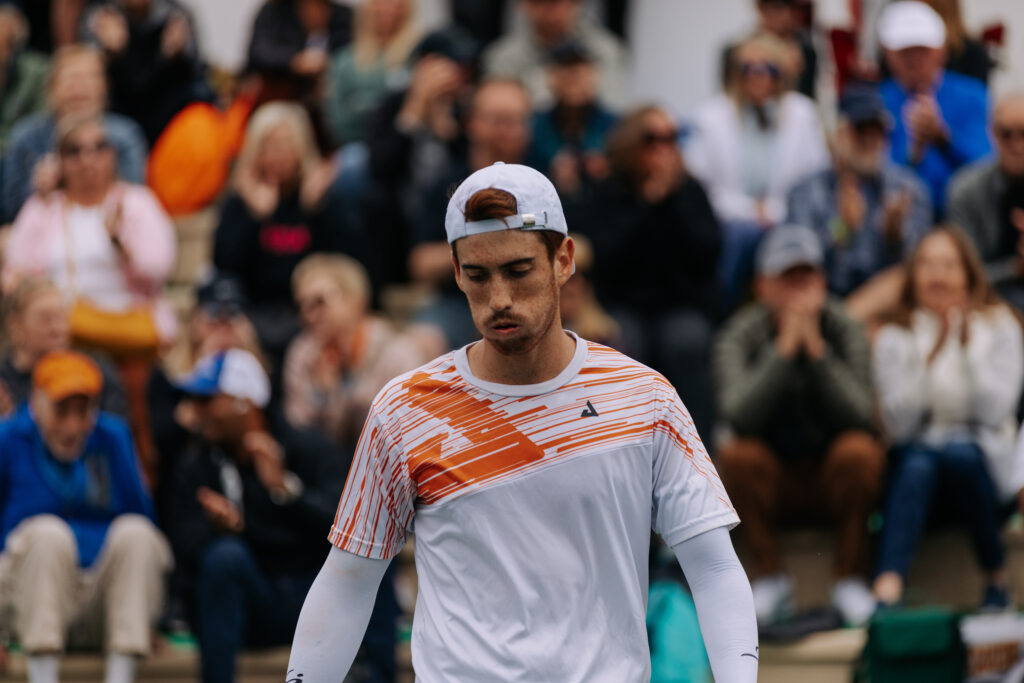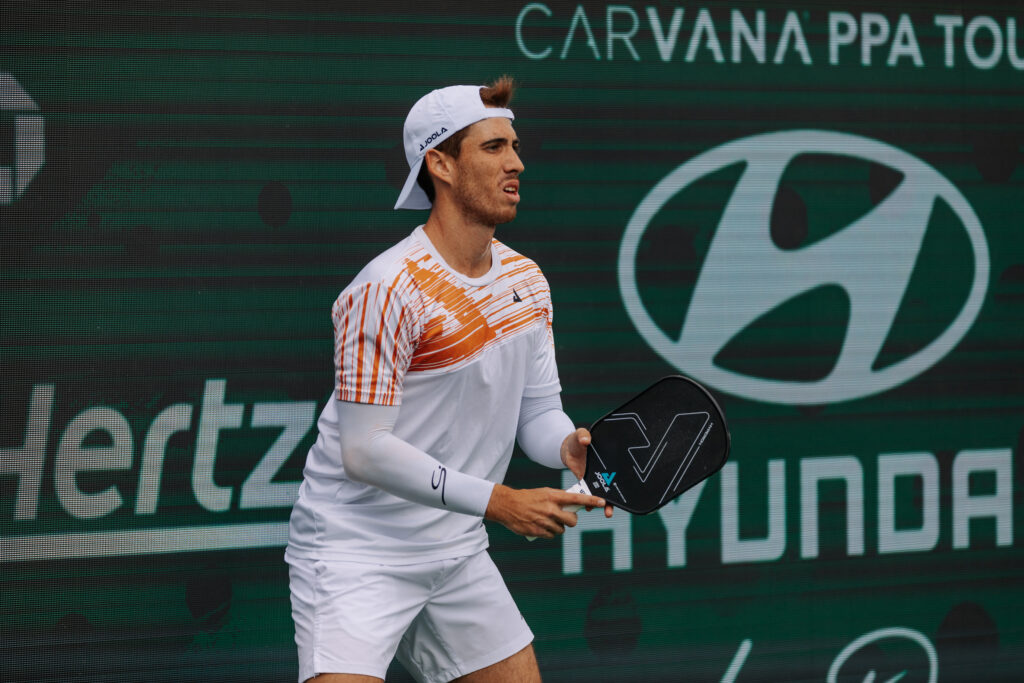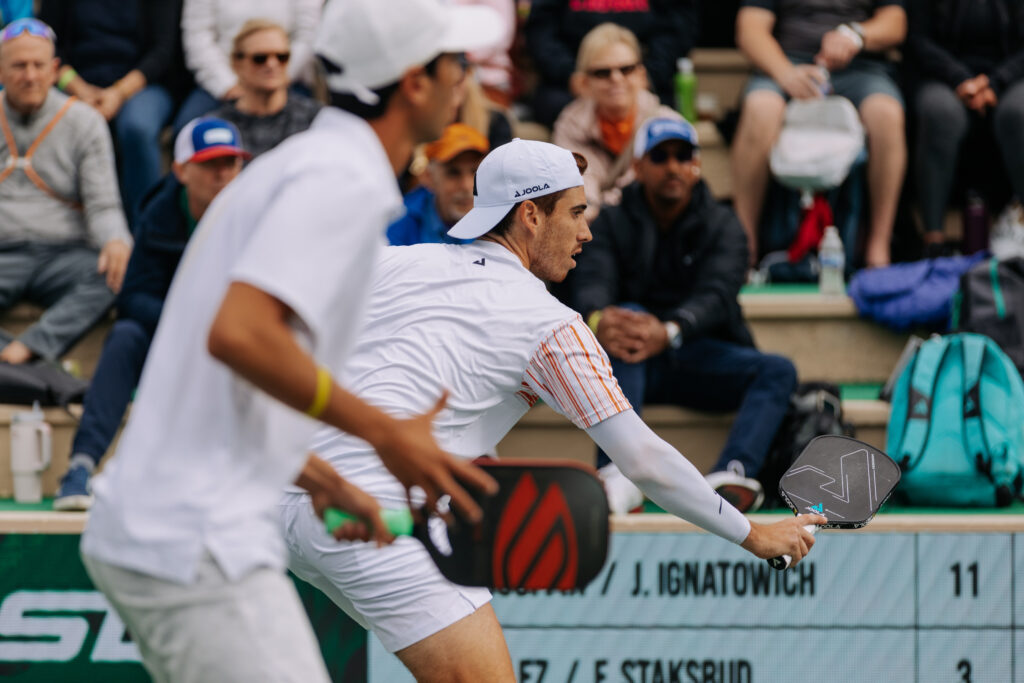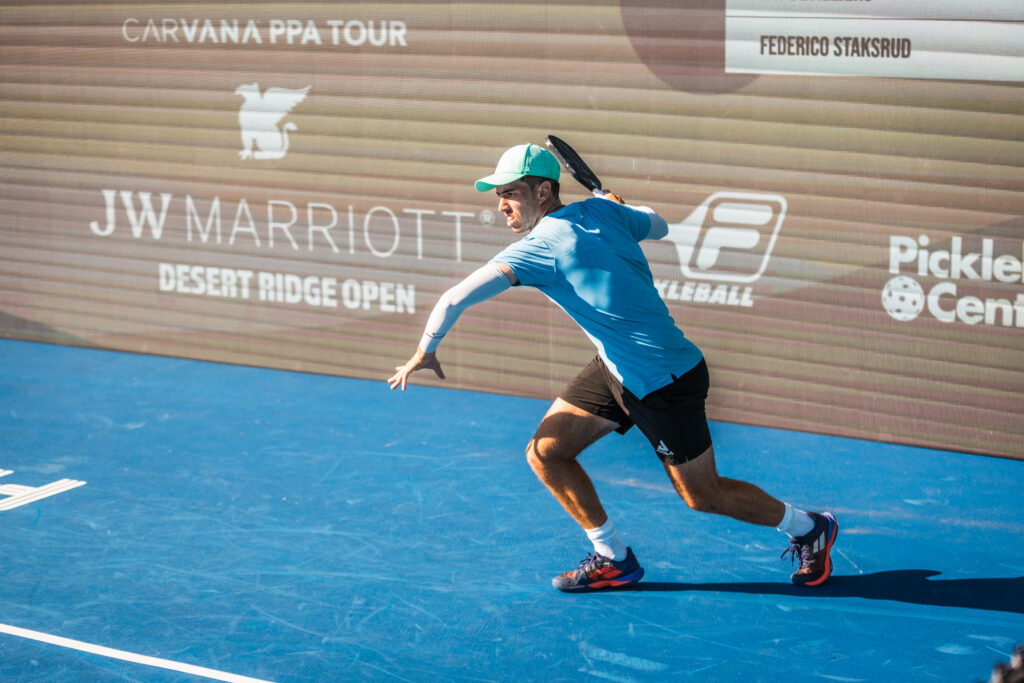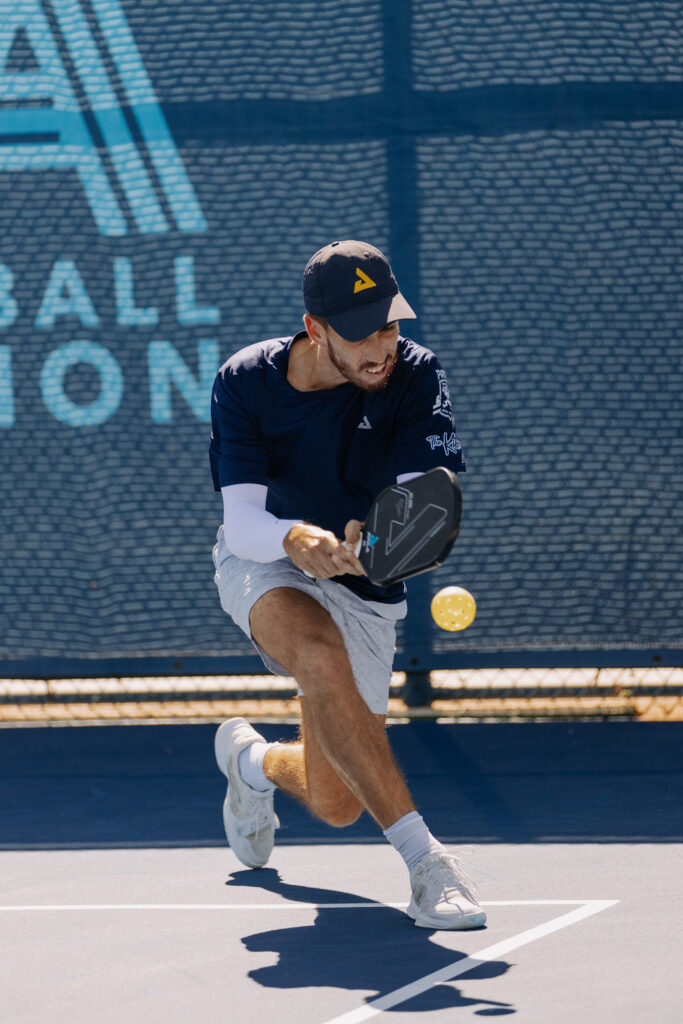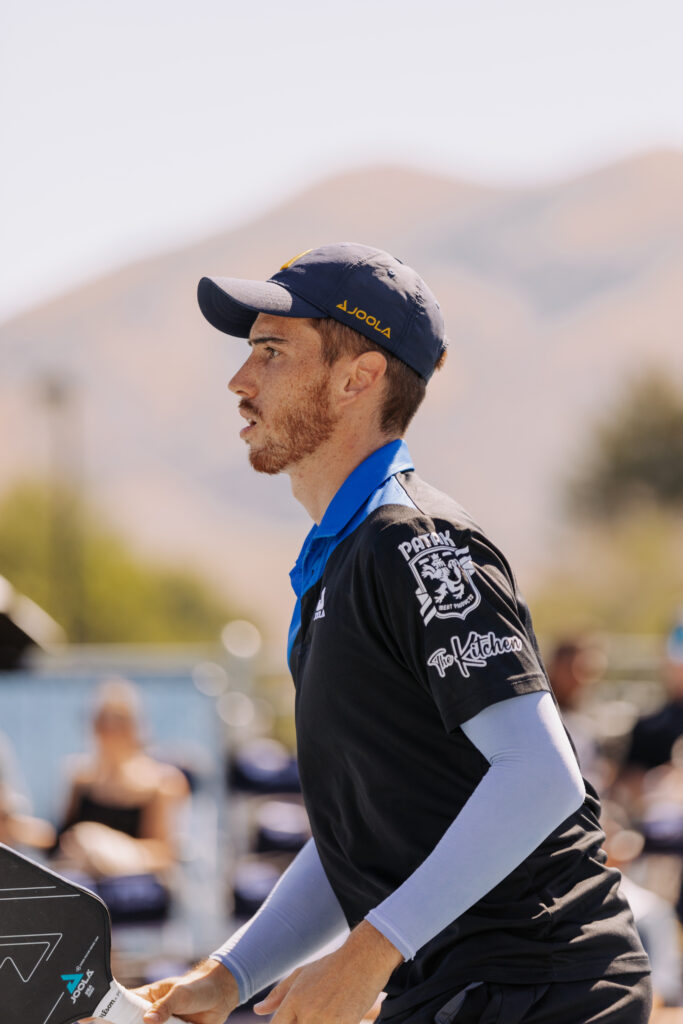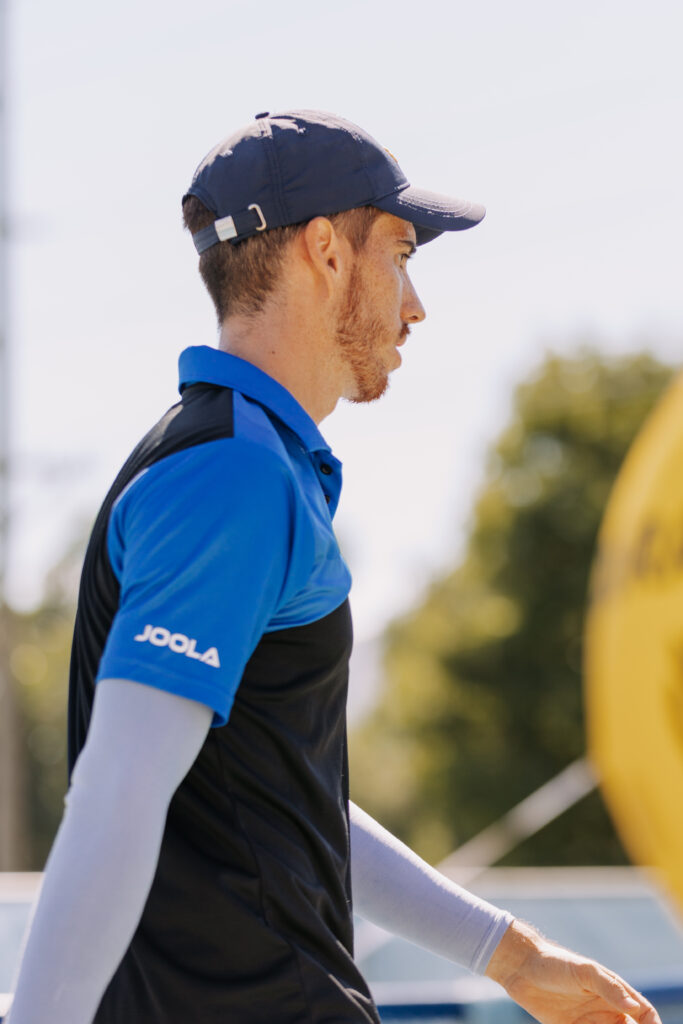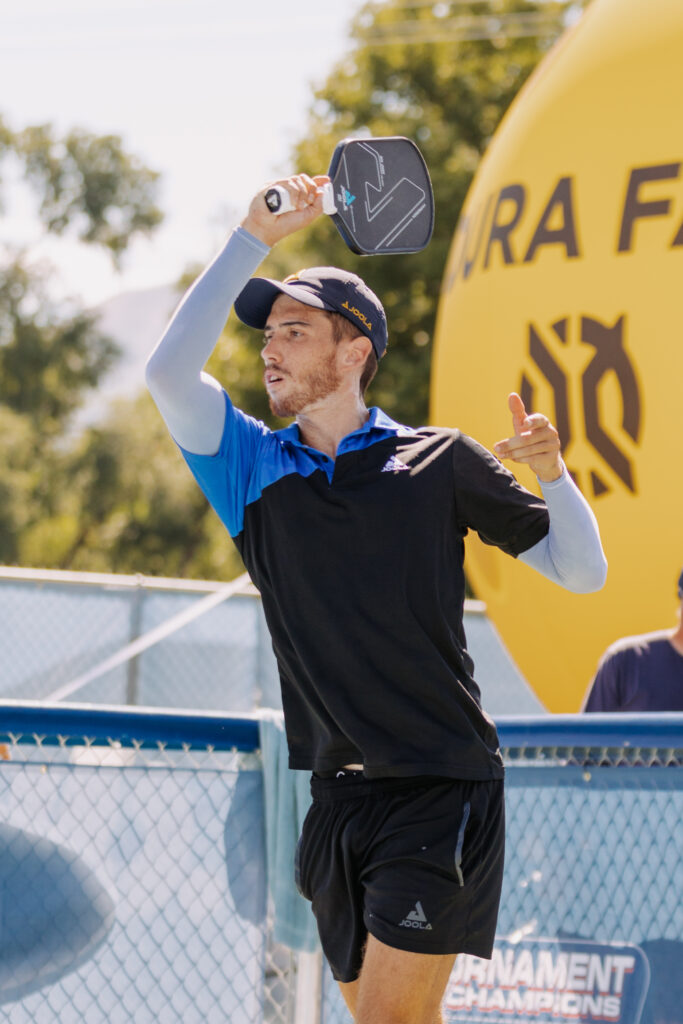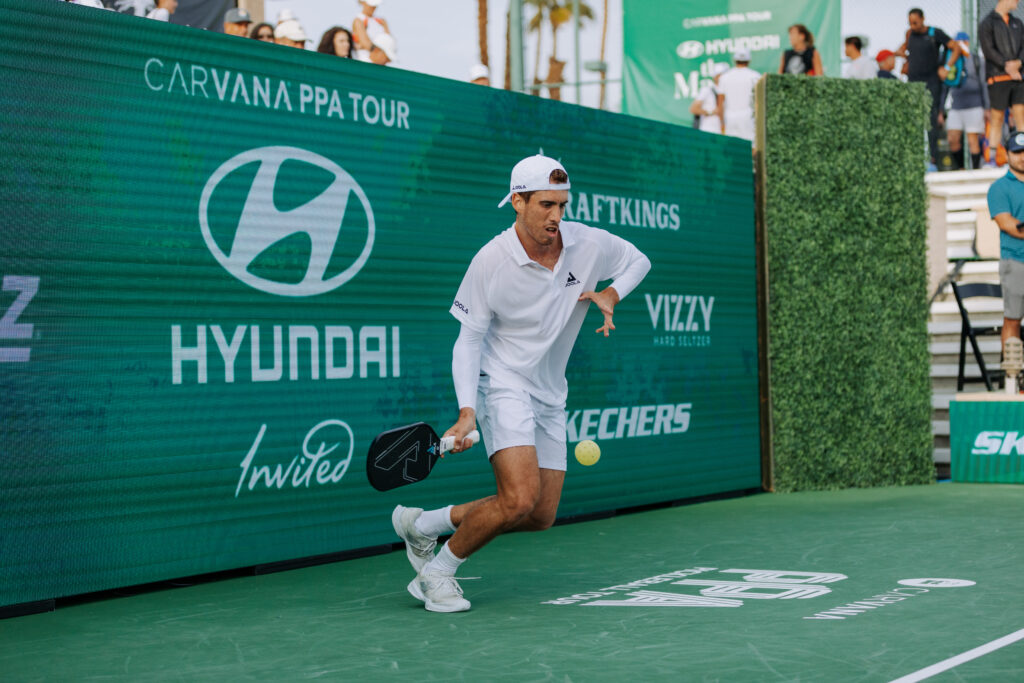 Watch Federico's Past Matches
See Federico Staksrud in Action