Total Prize Money | $41,650
Resides: Orem, Utah
Turned Pro: 2019
Birthday: September 4, 1991
Age: 30
Meet
Callie Smith
Callie Smith is a relatively new competitor in the sport of pickleball who turned pro in 2019 and quickly built a name for herself as an impressive force on-court and someone hungry for victory. Smith is a former tennis player who played D1 at University of Utah and who teaches both tennis and pickleball when she's not traveling on the pro tour. She is in the Top 5 of all three Women's Pro pickleball divisions and is mainly found teaming up with Catherine Parenteau in Women's Doubles.
Smith is the mother of two children and wife to Kyle Smith. Known for her big smile and sweet personality, Smith wears a signature long braid on-court that has earned her the nickname of "Rapunzel." She releases instructional workout videos on a regular basis on YouTube and social media that showcase her intense physical training as a pro athlete. Smith enjoys tennis, working out, anything outdoors, reading, eating chocolate, cooking, baking, singing, watching movies, playing piano, and being with family.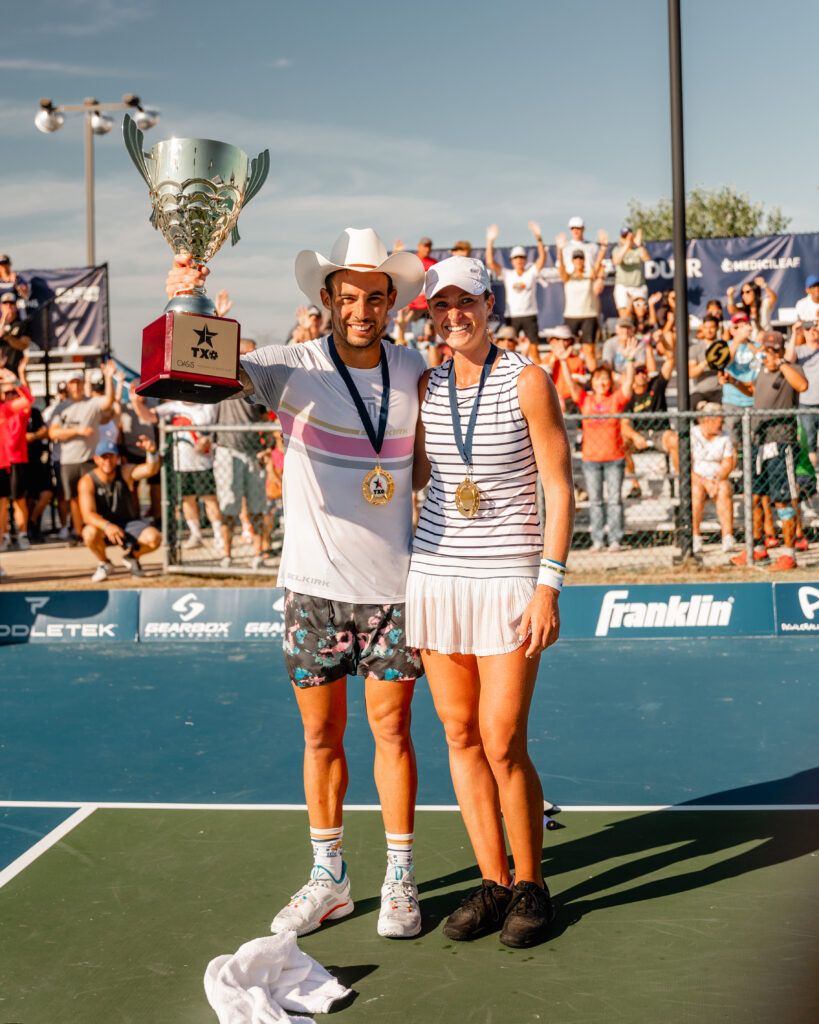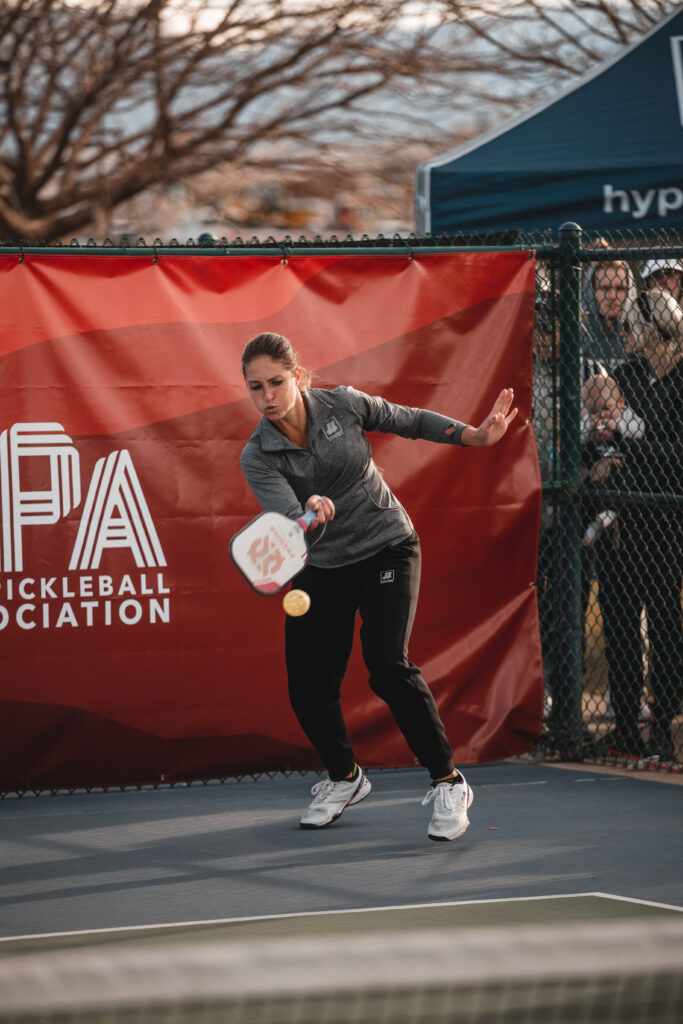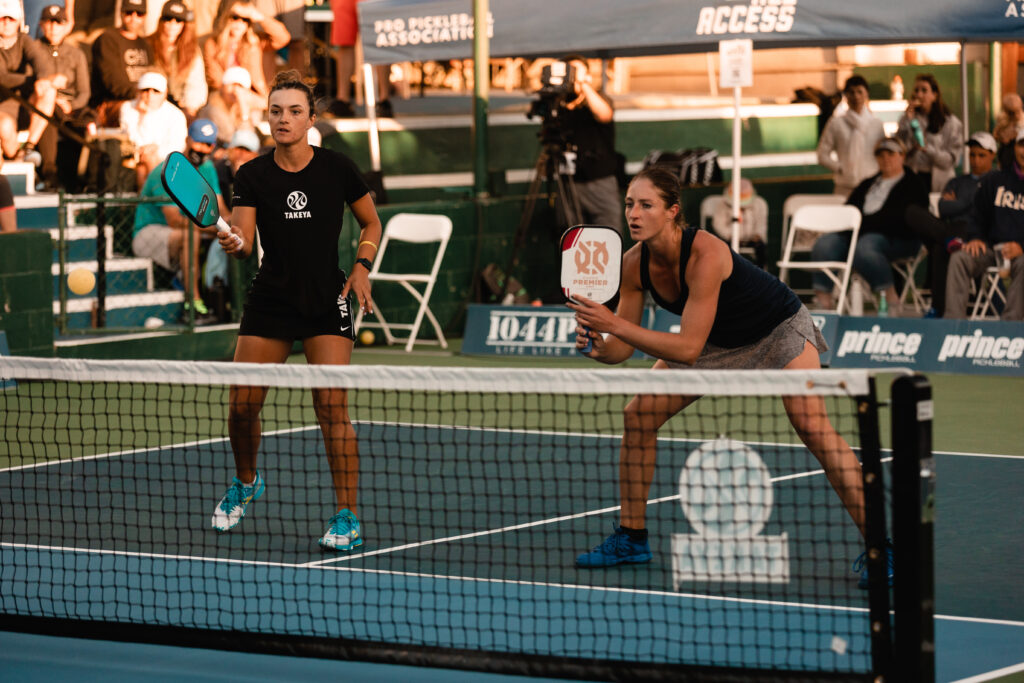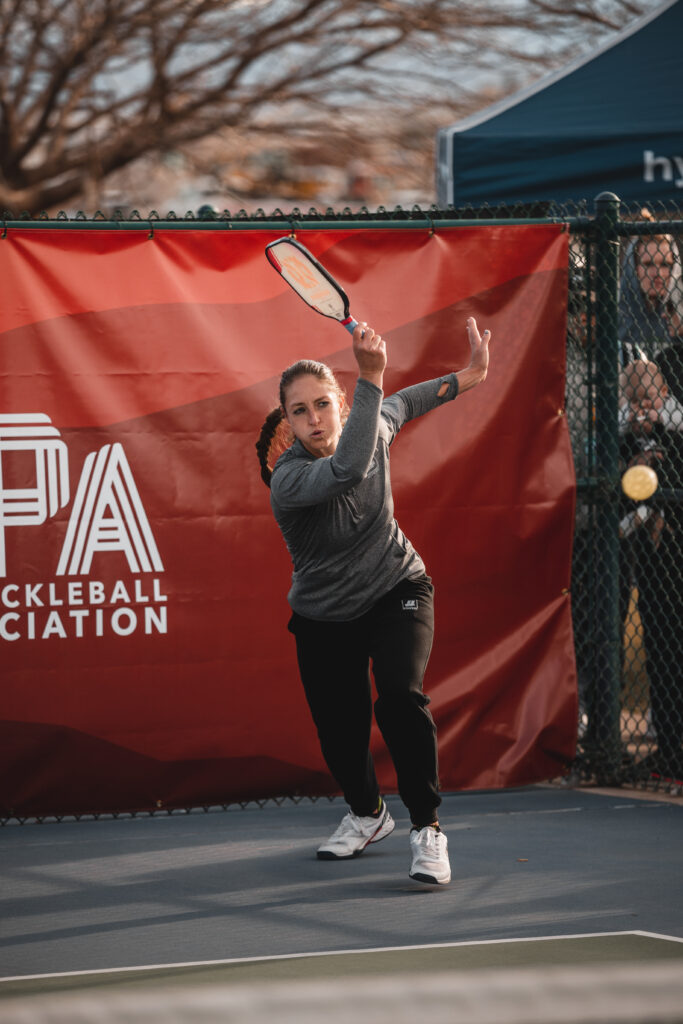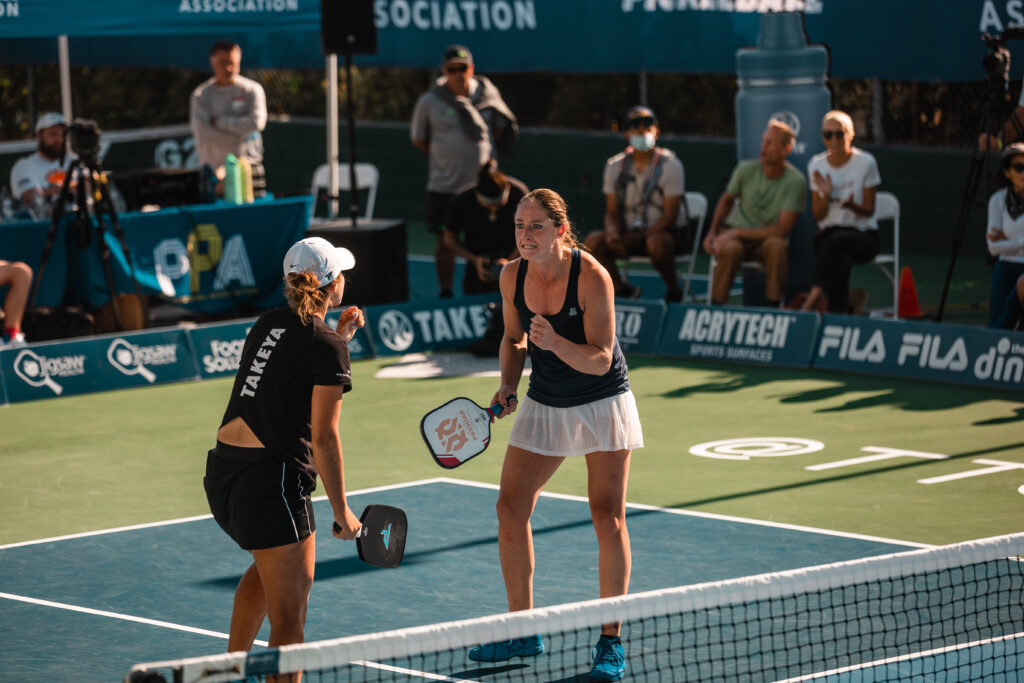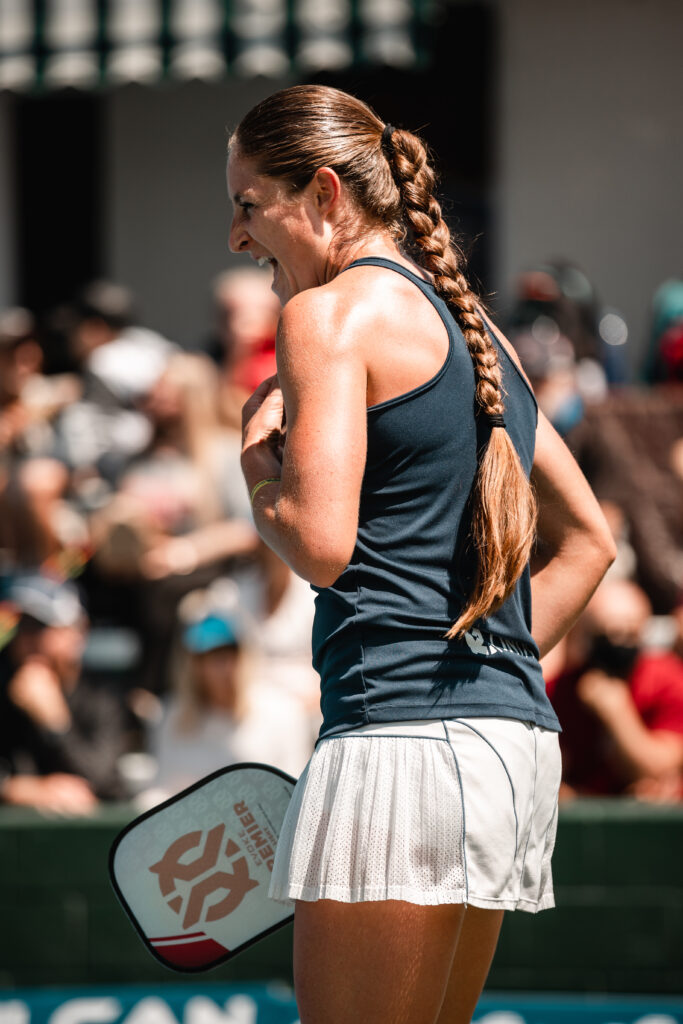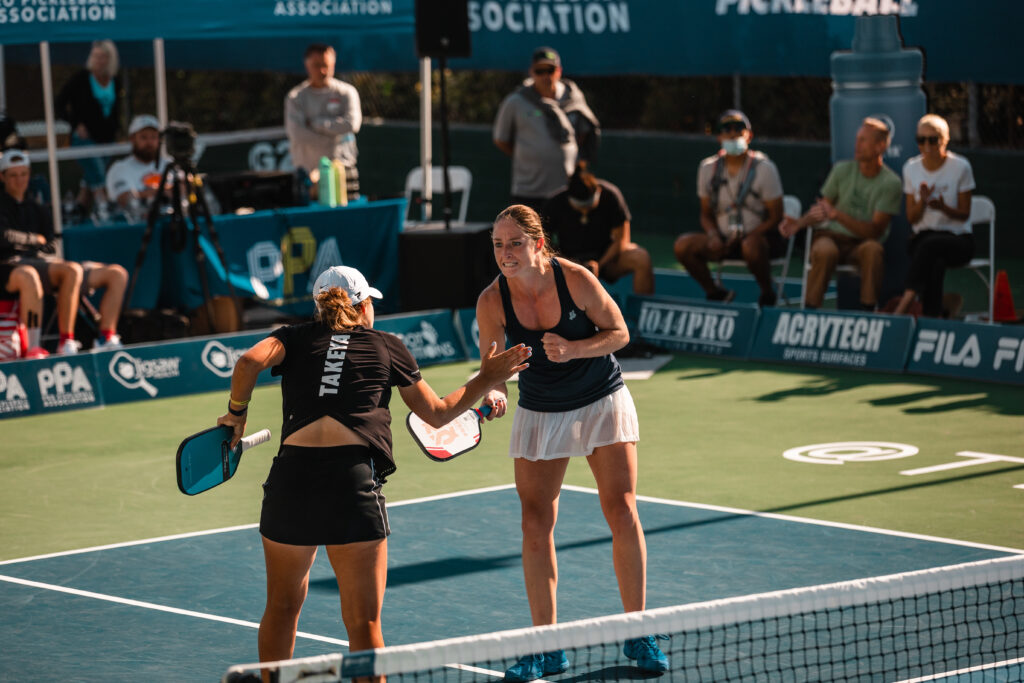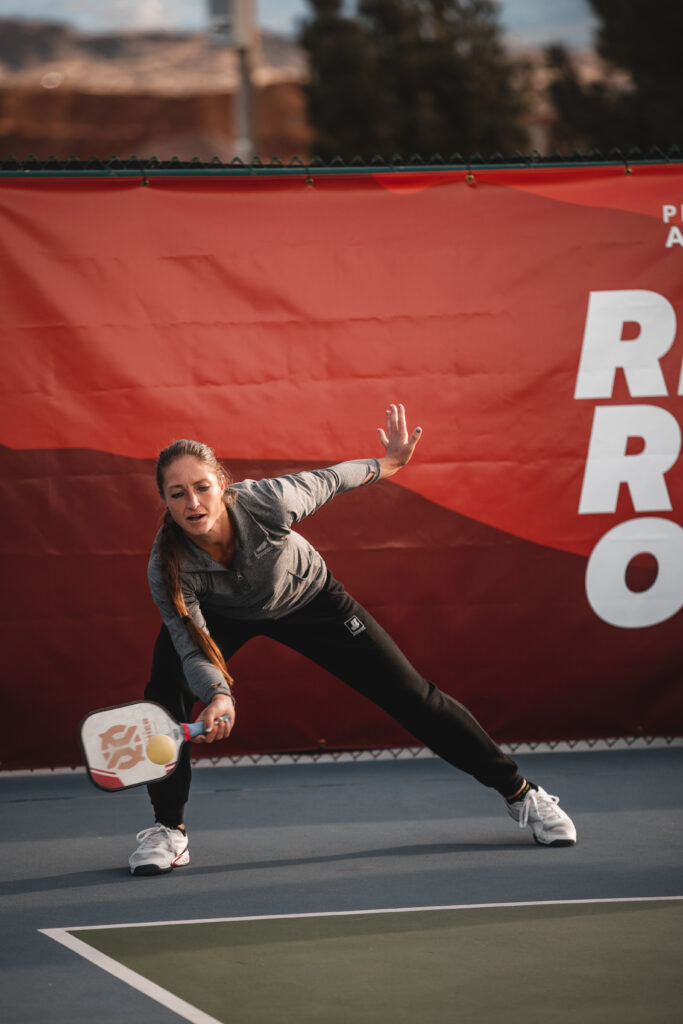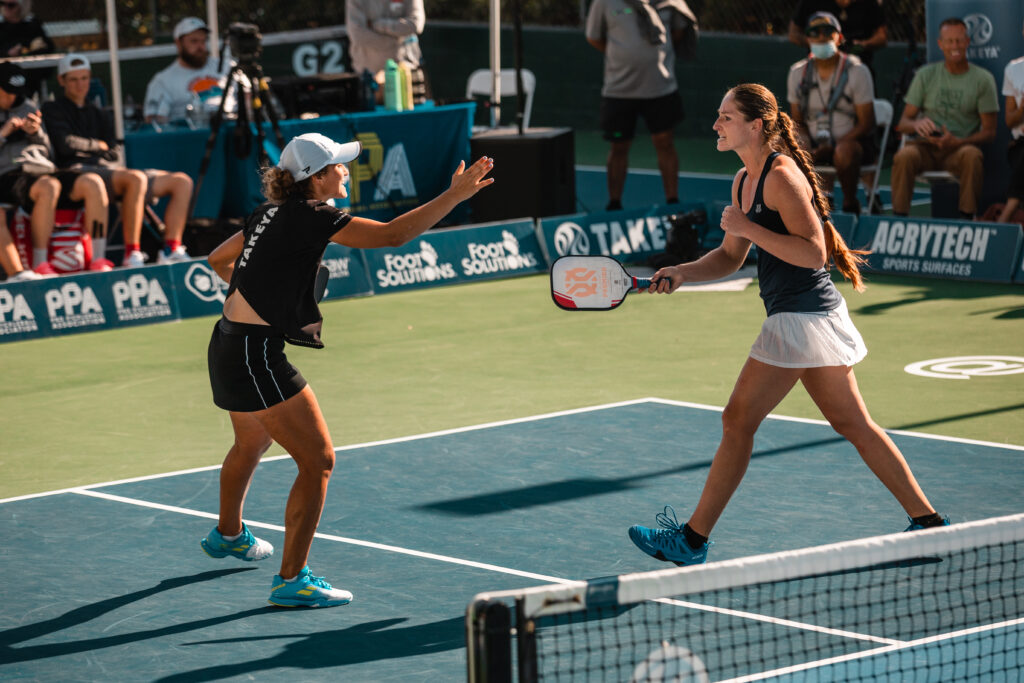 See Callie Smith in Action
Watch Some of Callie's Matches
Texas Open: Smith/McGuffin vs. Devilliers/Irvine
Jigsaw Invitational: Carr/Smith vs. Tereschenko/Irvine
Newport Beach Doubles Shootout: Smith/Parenteau vs. Jardim/Kovalova
Mesa Qualifier: Smith/Yates vs. Newman/Newman
Play Where Callie Smith Plays
Find the next event near you to register to play or buy a grounds pass.
Register to Play